Feedspy – content analytics service for VKontakte, Facebook
We will send the material to you by email:
Время чтения:

2

мин.
Who is FeedSpy for?
for SMM-specialists – this is the fastest search for viral publications in the most promoted pages of VK, Facebook;
useful for the agency to analyze competitors and control SMM staff;
for analysts.
Perhaps the most requested feature in the feedspy service is the search for viral posts.
By going to the site, you can test the service without any authorization.
The service provides demo pages where you can see how it works.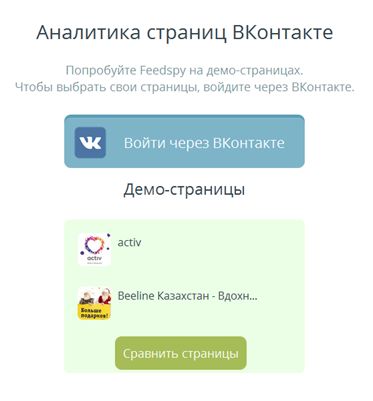 To analyze your own pages, you need to enter in two clicks using the VK, Facebook plugin
An example of the analysis of the VKontakte community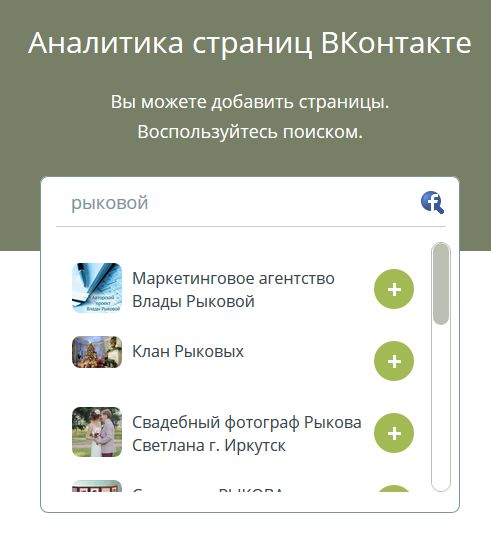 Page search works a little incorrectly (I barely found my page by keyword). If you have the same problems, you can enter the url of the page being analyzed. It will be saved in your FeedSpy account for further analysis. To start it, click the green "Analyze page" button: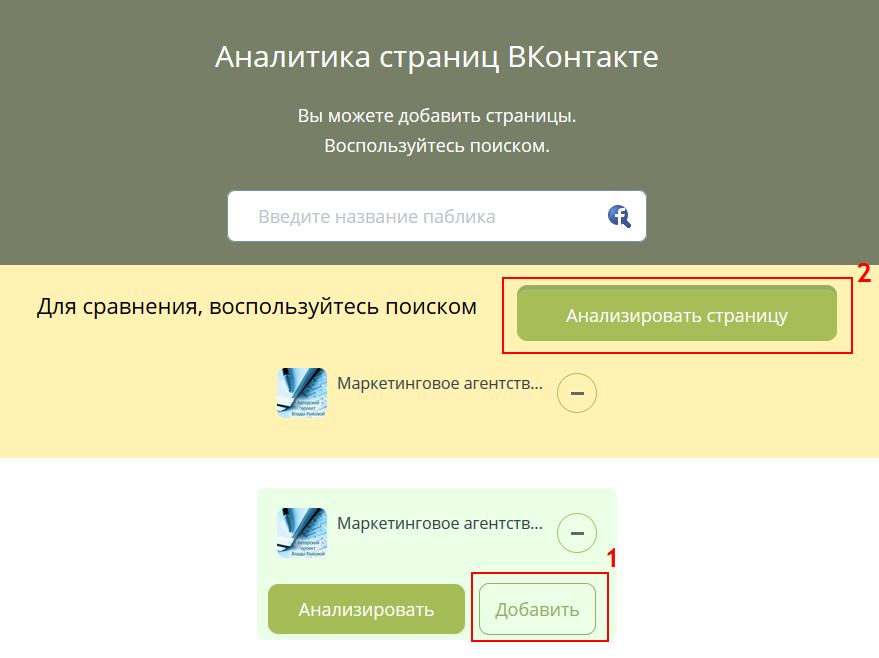 At the top you will see a graph that shows the default number of "likes" for the last 3 days. You can choose any date range: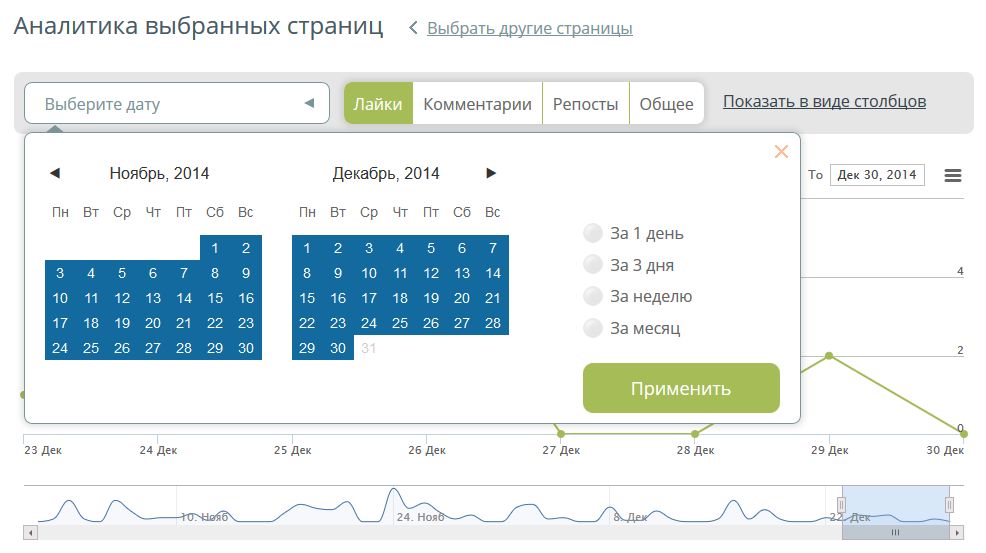 By hovering the mouse over the points on the graph, the service will show you the date, the number of posts on that day and the number of "likes", comments, reposts for that day, you can also view the posts on that day by clicking on the "View per day" button.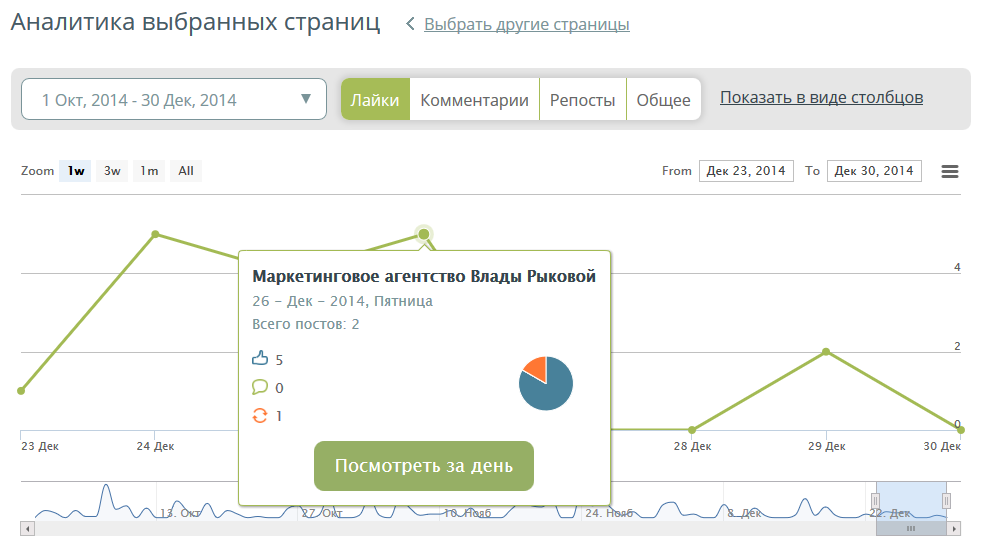 In the upper right corner of the graph there is a useful "sandwich" icon, by clicking on which you can save the graph to your computer as an image or in PDF format.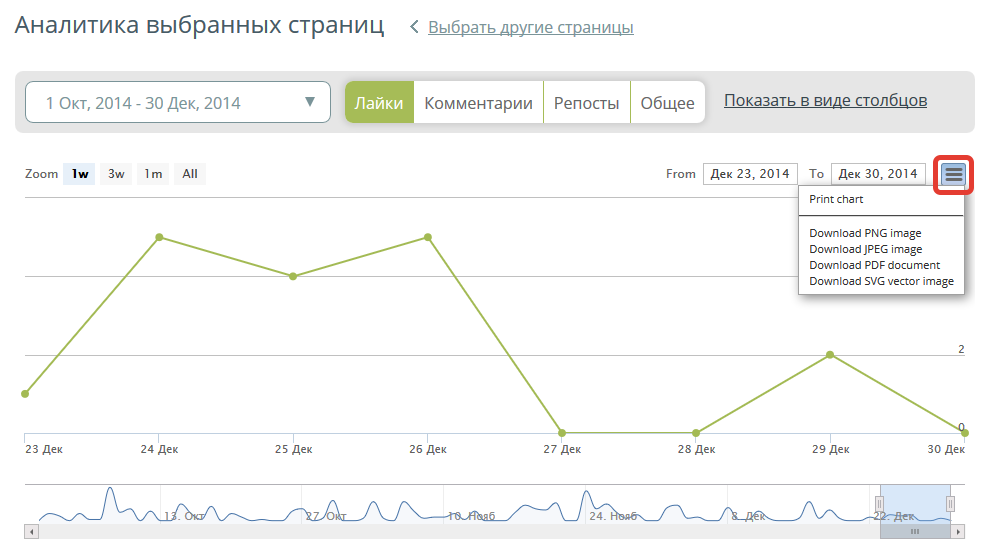 Below the graph is the most interesting – these are the publications themselves. To the left of the list of publications, there are ranking filters, thanks to which you can sort publications by the number of reposts and find the most viral ones. You will find the same functionality in the Popsters service – analysis of posts from VKontakte communities.
Another important feature that FeedSpy provides is multi-group comparison. How to use it? You can compare pages, see post times, and analyze which ones perform better. You can compare 2 or 3 pages and see what types of posts work best and use this to build your SMM strategy.
Benefits of FeedSpy:
allows you to search for viral posts;
you can compare activity in your group and in the competitor's group;
user-friendly interface and speed;
multifunctional sorting of publications;
presentation of the dynamics of publications on the chart;
the ability to save the schedule to a computer;
free and no registration required.
Internet marketing expert. Head of marketing agency MAVR.
Business degree "Master of Business Administration" (MBA).