Buldakov Anton: "Animated videos will be relevant for the coming months"
We will send the material to you by email:
Время чтения:

6

мин.
Asamedia project manager Anton Buldakov shared with us his thoughts on how the video services market is changing under quarantine, how the process of creating a video is going on and who actually needs this video.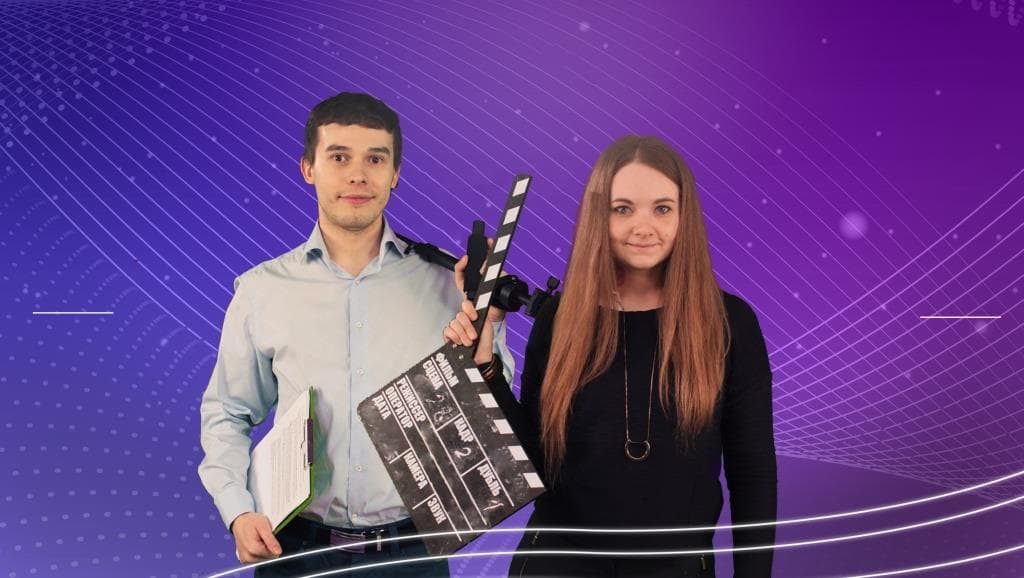 What business problems can videos help solve?
Increase site conversion.
Attract the target audience to the site.
Remove doubts and objections, simplify the process of making a purchase decision.
Increase brand awareness.
Increase audience loyalty (relevant for social networks, YouTube channel).
Videos are a tool that works for the long term when it comes to placement on the site. It is best to give a clear example. Let's say there is a website that receives traffic. 100 visits per day. The application is left by 4 people out of 100 (4% conversion). Buys 1 out of 10. That is an average of 12 sales per month. As a rule, the video helps to increase the conversion by 1-2% (in general). That is, out of 100 visitors, 6 people will leave the application. They will also buy 1 out of 10. There will be 18 sales per month. Next, we take the average profit from the sale and multiply by the difference in sales. In such a simple way, you can easily calculate how long it will take for the payback of the video, as well as the profit that the video is potentially able to bring in the next 12 months. If we talk about attracting an audience to the site with the help of video, then you can also calculate the approximate ROI. For example, video advertising on YouTube is much cheaper than on the same Display Network, although they work on the same principle. Of course, a lot depends on the specifics of the product or service being promoted, but with the right approach, video advertising can be much more profitable.
Anton, what areas of business contact you most often?
Most of the time these are services. Rarely – goods. With services, it is relevant, because in this area there are no characteristics that can simply be indicated on the site and everything will be clear to the client. You can also single out IT companies and software developers separately. Animated videos are especially relevant to them.
What process takes place between the first contact with a potential Client and the delivery of the finished video?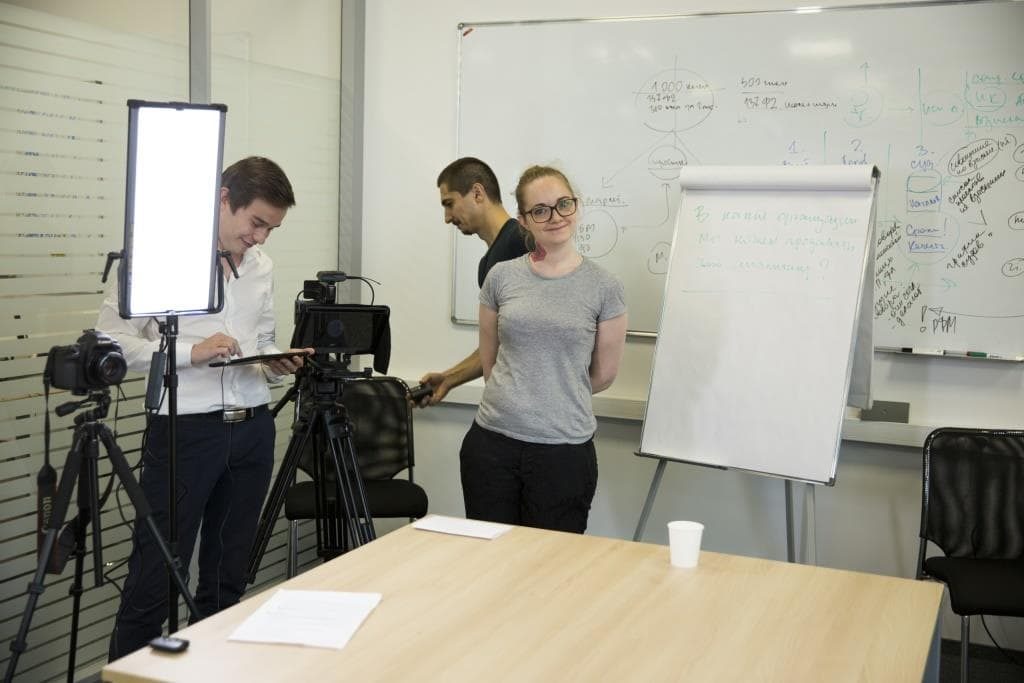 The process is not fast. Video is a service that requires a lot of approvals and edits. At the very first stage, we analyze the customer's business in detail, ask a lot of questions about how everything works. We are working on goals and marketing aspects. Based on this, we draw up a plan and an outline of the scenario. After agreeing on the plan, a script is written, which is also agreed upon. These stages take from 1 to 2 weeks. The term depends on the promptness of the customer's comments. Then either filming is done or animation is created (sometimes both). Filming and editing can take up to a week. To create animation from 2 to 4 weeks. And the final stage is coordination and editing, which can take from a couple of days to a couple of weeks. Again, it depends on how quickly customer representatives provide comments.
What projects are you most interested in working on?
It is interesting to work with agencies, of course. Because 1 time you did well and you get stable orders in the future. If we talk about end customers, there is basically no segmentation here. Everyone is interesting. Each new project brings new ideas, new ways of implementation. Thus, the routine is eliminated. Another question is, does everyone need a video? Not everyone. Videos are not needed for beginners and those who are testing niches (unless, of course, we are talking about startups that are looking for investors). When there is still no well-established sales channel and a high-quality service delivery scheme, I do not recommend thinking about creating a video. It is better to invest money and time in creating a good website, setting up advertising, finding reliable contractors, clients and competent partners. When there is a stable foundation in business, you can already think about ways to improve everything.
How is the situation with business in Moscow now? How much does the situation with the virus affect the service market?
The situation leaves much to be desired. The vast majority of employees are now working from home. Perhaps the turning point has come when you definitely need to be online. Many companies are cutting budgets and, of course, marketing budgets in the first place. Which in my opinion is a big mistake. After all, it is worth investing in the site and advertising now. And those who understand this in time will successfully emerge from the crisis. We are no exception. Fortunately, our experience and resources make it easy to switch to creating only animated videos and promote these services. Which is what we did.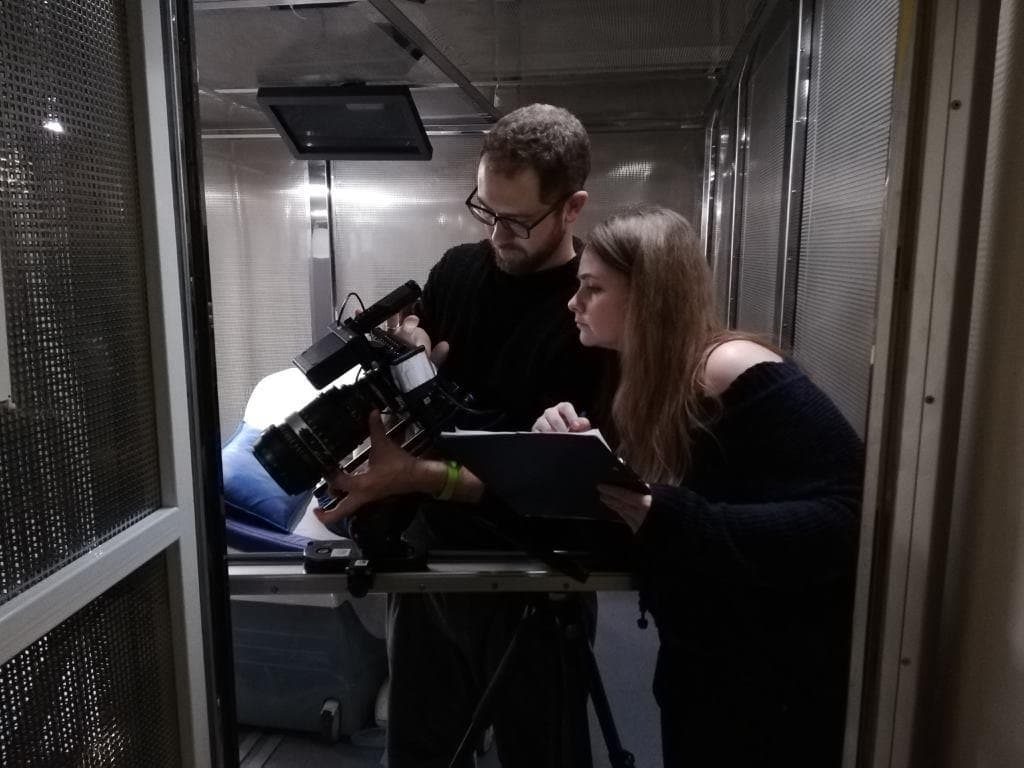 How can a video production company present itself now? Is there a lot of competition in your niche?
I would rate the level of competition as average. Freelancers with a camera who are ready to take on anything under any conditions greatly spoil the statistics. Ok, it's one thing when the task is just to shoot and edit for the sake of the report. Everyone can handle this. But when it comes to more complex tasks, such as creating a selling video, the customer in 90% of cases ends up draining the budget. A freelancer, as a rule, is not particularly savvy in marketing aspects, he does not delve into the goals and objectives of the customer. They tell him to take off – he takes off. The customer, too, often does not understand how to build a video correctly, which is why he turns to specialists for help. And if the specialist does not understand, then the result is far from expectations. But in the near future, everyone who is engaged in purely shooting will cease to be our competitors. Simply because there is nothing to shoot 🙂 To our delight, companies capable of creating high-quality animated videos for a small budget can be counted on the fingers. In the near future, they will create competition for us.
Anton, are there any trends in video production? What is popular now?
Definitely, animated videos will be relevant for the coming months. Under the conditions of total quarantine, live shooting will be extremely difficult, if not impossible. Those businesses that covered both online and offline are now refocusing only on online. Perhaps, companies that worked only offline will try to do the same, but in my opinion it will be difficult to do this. But those who have already booked a place in a cozy www before the quarantine can try to maintain their positions. Animated videos will just serve as one of the most effective tools to maintain sales and profits.
---
The interview was prepared as part of the "Interview with our Clients" project. If you are our Client, and we still have not talked about your project in the blog, contact us in any convenient way to prepare for publication.
Expert in media marketing.
Speaker of specialized events on the topics: journalism, sales and media marketing.