How to survive the business after quarantine?
We will send the material to you by email:
Время чтения:

3

мин.
Experienced entrepreneurs predicted a crisis in 2020, but no one could even imagine that a pandemic would come, quarantine would be announced and the economy would fail so much. The current state of small and medium-sized businesses in Ukraine is not very good. Many had to close, almost all suffered huge losses, a few lucky ones remained afloat.

In order for a business to survive after quarantine, you need to pay attention to the areas that I wrote about in detail below.
People have less money, which means they will choose the best service and product quality for the least money.
Solution: Provide people with a service. Do personal checks. Allocate time and resources for improvements. Don't know what to improve? Ask your consumers.
The old methods no longer work. People began to buy more online and the phenomenon of "pent-up demand" for most businesses that are not ready to adapt to new conditions will not work. Agree, handing out leaflets near the closed subway is stupid.
Solution: Make a website, register a company in social networks. If possible, move some of the services online. If you are not even a big grocery store – hang up a phone number for ordering by phone so that the customer can simply come to pick up the order and pay.
The labor market will not be the same, a large percentage of employees will remain working at home. Someone's employees are your customers. The time that they previously spent on the road will now be spent on analyzing and comparing products according to reviews and ratings on the Internet. If you do not give them information about your product, they will find data on other sources, or simply choose a competitor.
Solution: Analyze what information is available about your business on the Internet. Populate your product description pages with data. Ask customers to write reviews, comment and subscribe to your pages
Due to the transition to online, people began to trust people more, they want to see the face of the brand, its creator.
Solution: Open your social media profile. Fill it with information about yourself, the problems you face, their solutions, tell about the life of the company. Make your social networks a tool for additional sales, and not thoughts "he has a closed profile, which means he has something to hide."
Business process optimization
Only systemic business will survive. The crisis is the time for careful use of the company's resources. You need to clearly understand where the bottlenecks are and fix them, and this cannot be done without management tools.
Solution: Describe the business processes or in other words the organizational chart of the company. Formulate the purpose and intent of the business, which will be known to every employee. After all, how can you go to the goal if it is only in the head of the owner.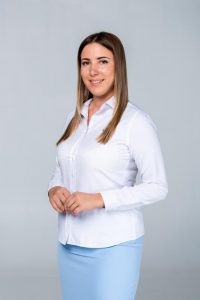 The greater the number of employees, the harder it is to control them, especially in the current unstable situation. Working remotely is generally a "dark forest" for many. Due to insufficient attention and control in this area, unscrupulous employees can sit out hours and not give results, shift responsibilities onto each other, – in short, then simply eat up your money.
Solution: Develop a system of statistics and coordination (meetings), with the help of which you will receive operational results of work. Evaluate by results, not by beautiful stories and years of work in the company.
The areas mentioned above are what usually "sinks" in small and medium-sized businesses. Correcting errors will help you get out of the state of quarantine confusion and improve the work of the company.
Author: Ekaterina Balanovskaya – General Director of Visotsky Consulting Kyiv