How to find adequate online courses in digital: an overview of Kursfinder
We will send the material to you by email:
Время чтения:

2

мин.
With the advent of the boom in the online education market, everyone wants to make their own training course, attract a bunch of clients and give useful lessons. Reality is a little different.
VC, DTF, and other major media regularly publish posts about course buyers and exposés of schools. Either educational sites do not return money for bad courses, or they generally do not give exactly the product that they promise, or in the process of learning it turns out that you paid for a course that has not yet been completed.
In general, the problem is that online courses do not meet the expectations of buyers. And from here follows a misunderstanding of how to find out how the course will suit you and give you the knowledge that you want.
Overview of all courses on one platform
To solve the problem of choice, users most often look at reviews. Find out the opinions of friends or readers of chats, publics and large media. A year ago, the course aggregator Kursfinder.ru appeared.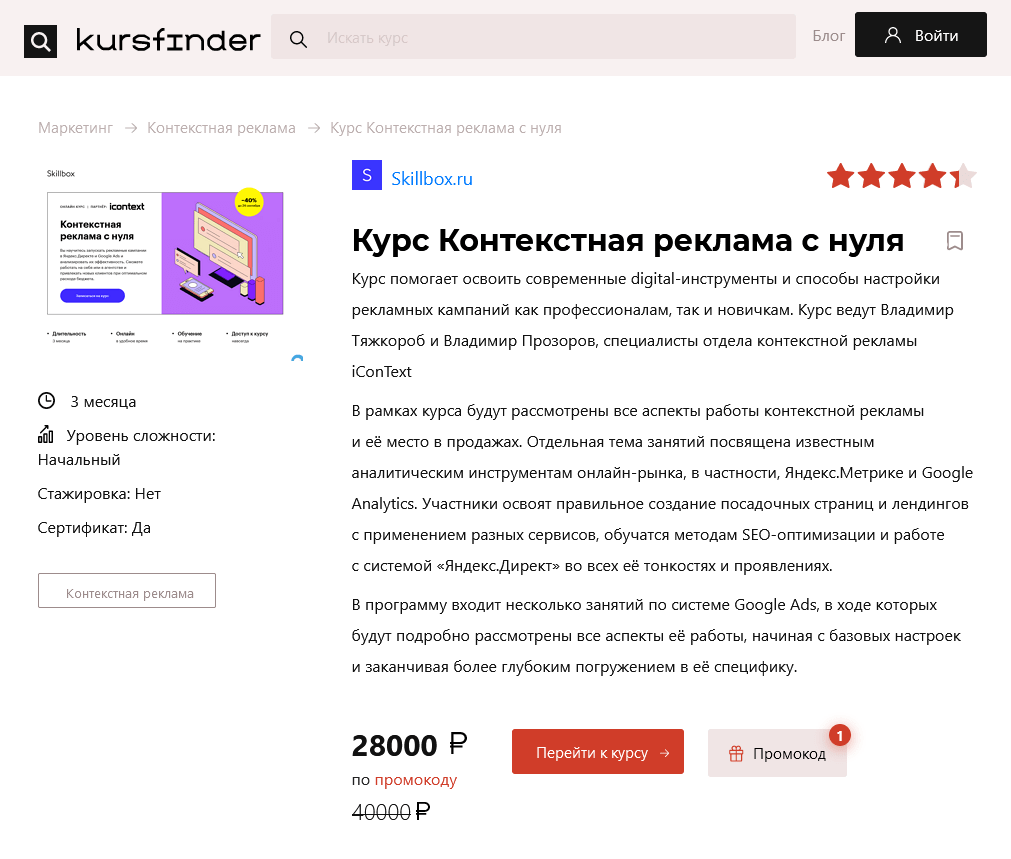 The main objective of the project is to simplify the search for reviews, courses in specific areas and the selection of training programs by price, level of complexity and duration.
In programming alone, the team has already collected over 1,000 courses, and in marketing, analytics, and many other areas, online schools now also offer an infinite number of lessons. Sometimes even free webinars and the first few lessons do not give a complete picture of the entire paid program.
Reviews, like 5-10 years ago, still give the same effect: they help to understand much faster whether the course will be effective. Will it be suitable for a beginner, how close is the work with curators, will they tell interesting life hacks, involve them in learning, give practical tasks and take care of the portfolio after completing the course.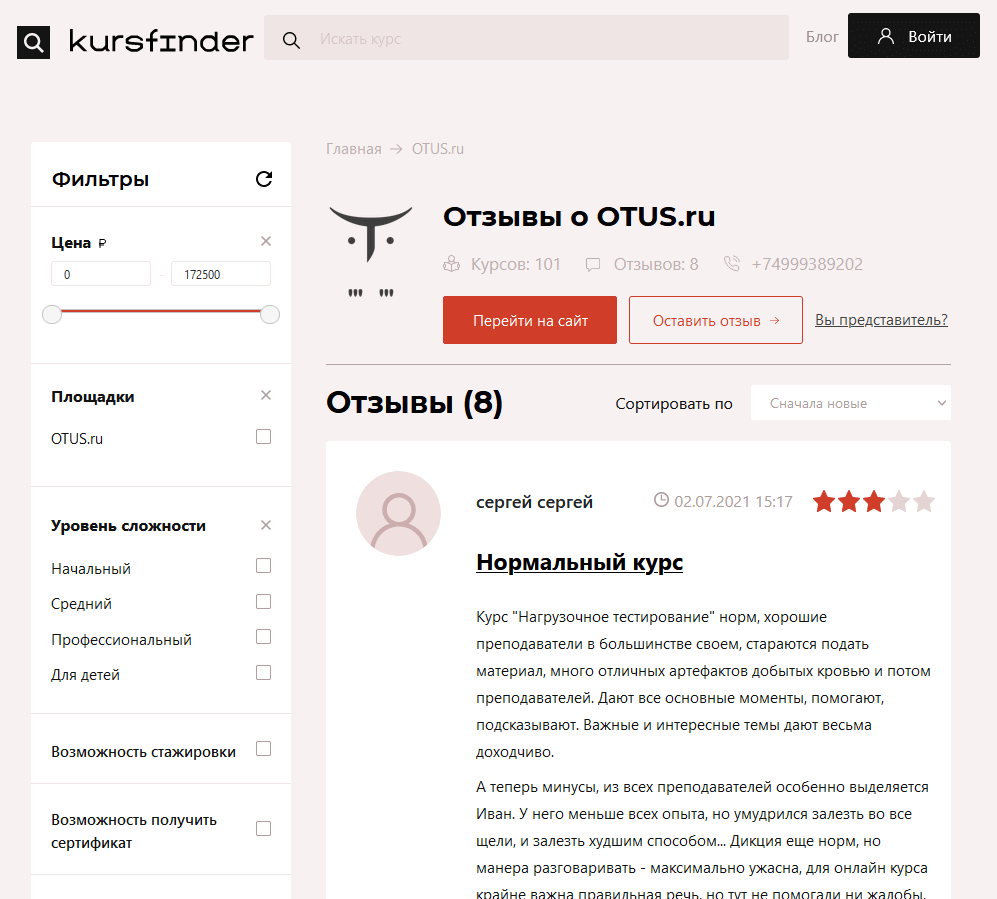 All schools have different ideas about the depth of courses, interaction, level of knowledge and other aspects.
It's cool when you can get everything at once on one platform:
Full list of courses from all schools.
Reviews of real users.
Sort by price, level of difficulty, opportunity to get an internship or certificate.
Promotional codes with a discount on the courses of some schools.
Of course, this does not 100% solve the problem of choice, but it allows you to weed out the excess. There are still disadvantages of the aggregator:
Few reviews.
Few courses for intermediate and professional level.
There is no in-depth analysis of the work of teachers or comparison of courses.
I'd be lying if I didn't say that there are a lot of such course aggregators. But Kursfinder is still distinguished by a large database of training programs, schools, regular replenishment of categories and a fairly serious coverage of both digital professions and other areas.
In any case, Edtech is rapidly growing and developing. Perhaps even more interesting events will happen on the market soon.
Internet marketing expert. Head of marketing agency MAVR.
Business degree "Master of Business Administration" (MBA).