What should be the content plan for social networks?
We will send the material to you by email:
Время чтения:

5

мин.
First, let's look at what is a content plan? A content plan is a publication schedule with a specific post, date and time, which is arranged in chronological order. And it's also part of a larger tool – content marketing.
What types of content should be used in the content plan?
The main problem of people who are far from the world of SMM is the inability to optimize and diversify their content. Therefore, we will talk about what types of content are, what they are and what subtleties you need to consider when working with them, and also touch on the topic of the SMM editorial plan.
The first content is promotional content or selling content – this is what immerses a person in a product, what interests him, provides information necessary for making a purchase decision.
This type of content is the main selling mechanism when making sales through social networks. It aims to familiarize subscribers with the goods or services provided by the company.
These can be: descriptions of goods or services; publications about the possibilities of payment, receipt and use of goods or services; stories from the workflow; training in the use of those services or goods that the company provides.
For example:
The second content is educational content. This content allows you to solve two problems:
create an image of your company's expertise. Selling through expertise is one of the key formats for selling through social networks;
adds value to your community.
What is this content? These are collections, graphics, videos, master classes.
For example:
The third content type is entertainment content (the most optional content type). This is a trap that can be very easy to fall into, i.e. you can start posting cats, funny videos, and the like. And people will like it, but it does not lead to sales, or at least to leads. But entertainment content is still needed, it brings some immediacy. But you need to take into account two points:
it must be thematic;
it shouldn't be too much.
For example:
The fourth is user-generated content. This is what creates social proof in the community. In this case, other people see that you are in demand, people like what you do. And this is always a lever for decision making. It can be customer reviews, user reviews, customer questions.
For example,
The last content type is Call to action. The task of this category of content is to stir up the audience, to involve it in interactive interaction. This is to ensure that as many people as possible see your posts. These can be contests, consulting promotions, surveys, crowdsourcing posts, quizzes.
In what proportions to use different types of content?
Promotional content in social networks should be at least 50%, but not more than 70%.
Cognitive – at least 15%.
Entertaining – no more than 10%.
The last two categories of content i.e. Call to action + user content in the community should be at least 20%, in this case there will be a sufficient amount of social proof and audience activity.
Where can I get content for Telegram groups, Facebook and Instagram pages?
This question torments most group administrators and those who are just starting their business in this area. In fact, there are several options here:
Make unique content (which every day becomes priority No. 1).
Take content from other sources: social networks, search engines, photo stocks, etc.
My personal advice is to make unique content. Firstly, users will appreciate it, and secondly, uniqueness will help attract more users.
Example of unique content:
Now let's look at where to get photos for your posts. Here again you have a choice:
Free photo stocks. Ideal for selecting photos for posts. There are a lot of them on the Internet! Just go to Google and write "free photo stocks".
Special services for creating graphics for social networks.
Your photos. Take live photos of your products or what is happening in your company. This will also engage users.
For example: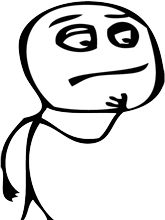 On Vkontakte, the most popular content is a selection of photos with a description, i.e. a post with at least 3 photos. It will be seen by more people than any other format. I will also list other types of content in descending order of their effectiveness: selections from videos with a description; photo (text+photo); structured text (longread); native video (video uploaded directly to VK, not links from any video hosting); reposts with text; links; reposts without text.
For Facebook: Facebook Live, native video, instant articles, images (or images+text), text; external links; reposts.
Be sure to use video content (native)! For Vkontakte and Facebook, it should be up to 5 minutes, ideally 1 minute. 40 s.
For Live video, the following topics are best:
Master classes.
Consulting actions (answers to questions).
In terms of time, it is desirable that Live broadcasts be at least 5 minutes, maximum – 4 hours. Ideally, up to 25 minutes, if good involvement – up to 1 hour.
The ideal start time for live video is after 19.30. Don't want to do this outside of business hours? Move the launch time to the afternoon – after 14.00.
I really hope that this article has revealed all the questions and it will be useful to you.