26 tools to monetize your blog (Burzhunet)
We will send the material to you by email:
Время чтения:

14

мин.
Having trouble monetizing your blog? Spending several hours a week planning, creating, and publishing great content can make you frustrated because all that effort hasn't paid off. Today we will show you how to turn your blog into a money making machine using the right tools.

We have collected more than 20 tools to improve the monetization of your blog. However, each tool has its pros and cons, as you know, nothing is perfect. We will help you decide how useful this or that tool will be to fulfill your tasks and goals.
Blog monetization options
The easiest way to both increase your blog income and get targeted traffic to your site is to install a program that displays related content. We encourage you to take a look at these programs. You have probably already noticed them. They are designed to look like an integral part of the site and not scare regular users from reading the blog.
However, you must meet a few requirements to enjoy most of these related content programs. Firstly, your website needs to get enough traffic (if you're going to make money from clicks) and secondly, you'll most likely need to be able to receive payments via PayPal.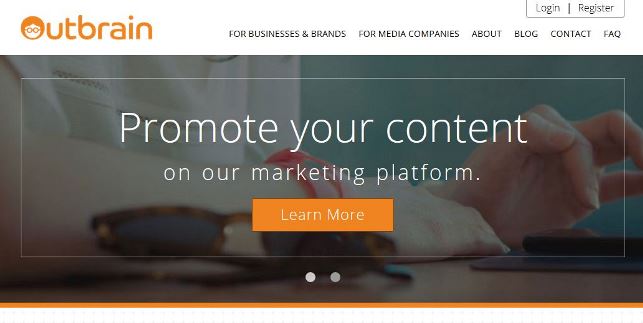 Terminology:
Publisher – a publisher, i.e. the owner of an advertising platform on which the advertiser places his advertisement. For such services, the publisher charges the advertiser, depending on the placement of the advertisement and other conditions.
Advertiser – an advertiser, a person who, for a certain amount, places his advertisement on the publisher's website.
1.1. NRelate
NRelate is one of the most popular related content display plugins. Well-known publishers such as CNet, Gamespot and CBS Sports use NRelate.
Pros:
content shown to site visitors, usually very relevant to site traffic. This means that the likelihood that users will click on them is higher, and, therefore, the earnings will be higher;
usually displayed as pictures or a generic symbol that you may not have on your site;
easy to install with a WordPress plugin
Minuses:
compared to Outbrain and other networks, the publisher network is small.
1.2. Outbrain
The popular resource Outbrain is a leader, promoting articles on such TOP sites as CNN and Rolling Stone. The tool allows you to place both your articles on third-party sites, and to receive income from displaying articles from the Outbrain network of publishers on your own.
Pros:
A large network of publishers and advertisers drives revenue growth
Quick answers in the support service from the team of webmasters
Minuses:
Can't control layout size
Some report errors during launch campaigns
1.3. Taboola
Taboola is a fast growing recommendation platform similar in features to the previous 2. It is relatively new, but some major publishers have switched to it from other networks. Taboola currently serves over 3 billion content recommendations per day.
Pros:
Selects the most relevant recommendation content, because effectively analyzes possible complaints and dissatisfaction of users. Thus, the CTR of recommendations on your site will only grow. Users who have tested several services have confirmed this fact.
Detailed analytics allows you to see user interaction with recommendations
Minuses
Lack of control over what you want to show on your site and what not.
Advertising server (Ad Server)
In short, Ad Server is a technology that allows you to place ads on your site. Most often, site owners earn more not with the help of advertising networks, but by selling banner space or advertising space. Thus, with the help of an ad server, you can easily manage ads on the site and at the same time advertisers will be satisfied. Why is it beneficial to have your own ad server?
You have a lot of control over the ads that appear on your site. Most ad servers allow you to select tags that match your site yourself, instead of relying on automatic selection, which can make mistakes.
You are more responsible for advertisements because ad impressions will depend on the performance of your site.
By having your own ad server, you will be able to collect better statistics about advertisements and user interactions.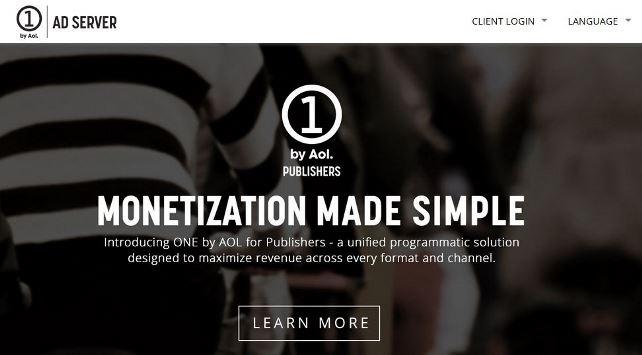 2.1. ADTECH
Although ADTECH is geared towards large sites, its ability to conduct online testing, track user behavior and more will make it easy for you to increase your blogging income if you have the right site.
Pros:
A simple tagging system makes it easy to match relevant ads.
ADTECH is popular in European markets.
Versatility, because Easily integrates with almost any ad network.
Minuses:
For beginners, it may seem too complicated. And if you stop tracking your published content by tags, you'll find chaos.
2.2. Oasis
To install Oasis, you need a little more courage, because. it has public functionality. At the same time, users love it for its wide functionality and all kinds of settings.
Pros:
A simple tagging system makes it easy to match relevant ads.
Free, no monthly fees.
Minuses:
It will take some customization (including with a web developer) to make this work properly on your site.
2.3. AdZerk
It is famous for its user-friendly interface, which, of course, attracts. Sites like Reddit & StackOverflow are known to use this server. Plus, it's free up to 100 million impressions.
Pros:
Convenient interface and configuration settings.
Pleases the support service and there are no long-term obligations. It is one of the fastest ad servers on the market.
Minuses:
The ads shown may not exactly match your target audience, but may be aimed at specific populations.
A/B Testing
By testing with the placement of ads on the site, the size and type of the banner, you can also increase your income. In the simplest case, several versions of your page are created with different placement of banners on it and, possibly, different banners. The traffic will be divided equally among all those who enter the site, so that you can determine which type of advertising is more effective.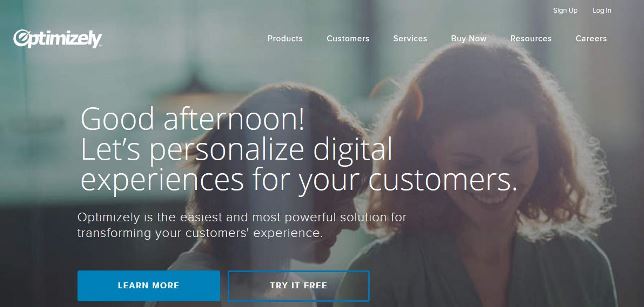 3.1. Optimizely
Suitable for A / B testing for both large sites and small ones. Convenient and simple functionality, which even beginners will quickly understand.
Pros:
Very simple interface.
Traffic can be divided not equally, but in certain proportions.
3.2. AdPushup
Unlike the previous two, this is the first A/B testing tool for publishers. Here you can easily experiment with ads for AdSense. You can select different ad placements, their sizes and themes and have them run automatically. The behavior of visitors on the site will be immediately recorded and depending on how they interact with the site, the display of ads will change, which will positively affect the RPM indicator (revenue per 1000 impressions).
Pros:
Many variations for the individual display of advertising on the site.
Allows you to determine the most profitable placement of your advertising and determine its most beneficial appearance.
Minuses:
According to the latest information, only a beta version is available, try it.
Heatmaps
Knowing how users react to the site, you can always increase the income from it and not only from blogging. You can determine if the design of the site is effective, the placement of certain blocks on it and, of course, the placement of advertising. Heatmaps will show how visitors interact with the site.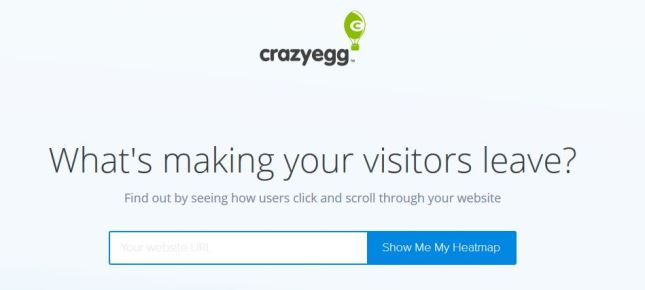 4.1. Crazy Egg
One of the most popular services that has a lot of options and tools for checking the site so that you can fully understand the logic of your users. Shows in which areas of the site users click the most, and in which the least.
Pros:
Comprehensive information about visitors to your site. The data is collected for each interaction, but in a summary form, so that you understand with which part of the site visitors interact better, with which worse.
Scroll cards.
Minuses:
Sometimes it can be difficult to determine which data is better to analyze in order to understand the effectiveness.
4.2. Mouse Flow
The principle of operation is clear from the name, it allows you to track how users move the mouse over your site. Works in real time. This allows you to be in virtual presence mode with the user on the site and it will naturally become immediately clear what guides users when performing certain actions.
Pros:
Monitoring users online allows you to accurately determine their behavior on the site.
You can record the user's behavior on the site, how he moves the mouse and what he clicks on.
Minuses:
You will need to be warned that user activity on the site may be recorded, and some may not like it.
4.3. Cannoli
If you're looking for something open source and free, Cannoli is the place to go. Unfortunately, active development of this product is suspended, but you can still find free versions of this product and use the heat map.
Pros:
In the public domain, make any changes.
For free.
Minuses:
Haven't been updated for a long time.
4.4. Yandex.Metrica
All of the above cards are available for a free service – Yandex.Metrics.
Possibilities:
link map (shows clicks on links on the site);
click map (shows statistics on clicks on the site, even in non-clickable site elements);
scroll map (shows how the attention of site visitors is distributed in certain areas of the page);
form analytics (shows exactly how site visitors interact with forms);
webvisor (allows you to monitor the actions of users on the site using video recording of visits in the counter).
In order to take advantage of all this, you need to install a counter on the site.
Bounce rate earnings
Alas, the statistics are such that after visiting the first page of the site, most users can immediately leave without getting an answer to their question. Now there are tools to help prevent this.
5.1. WP Bounce
Search engines aren't perfect, so sometimes users who want to buy a Halloween costume may end up on your site, which doesn't sell costumes but tells the story of Halloween costumes. At this point, WP Bounce will understand the user's desire and start stalling by showing ads from Amazon with your affiliate code.
Pros:
Ease of download and installation.
Works very well for monetizing search traffic.
Deep analytics that will show search queries, CTR and more.
Minuses:
You must be an Amazon Partner.
Your site must be on WordPress.
5.2. Bounce exchange
You will love this technology, it tracks your mouse movements on the site in real time. You will be able to track every fraction of a second in which the user makes a decision to close the site, for example, moves the mouse in the direction of returning back or opening a new window. At this moment, a pop-up is immediately shown to him – your second chance to keep him on the site. Usually in such a window you offer him to fill out a form with an email, after which you will give a discount on a product or send out promotions. The service is expensive but worth it.
Pros:
The high efficiency of the service has been proven and, by the way, it is installed on many sites.
Minuses:
You will need to allocate several thousand dollars a month for it.
P.S. But there is an opportunity to use a cheaper Russian-language, but limited in terms of capabilities service for returning visitors – JumpOut.
5.3. Optinmonster
A powerful tool to improve your bounce rate. Installation is quite fast, and you can customize the functionality for yourself.
Pros:
You can play around with A/B testing forms.
The ability to independently adjust the number of pages to display.
Minuses:
Works only with WordPress.
Сaptcha
Did you know that a person spends up to 14 seconds solving captcha problems? By placing ads in the body of Captcha, you earn every time a person solves the puzzle.
6.1. SolveMedia
Quite a popular tool, used on many sites. Users need to answer the question and write a specific phrase to solve the Captcha.
Pros:
According to some bloggers, earnings are higher here.
The creators say that their Captcha is solved faster than that of competitors.
Minuses:
Like any Captcha, it can be perceived by users as intrusive.
6.2. Confidential CAPTCHA
To solve such a Captcha, users must drag and drop puzzle elements and, naturally, with such interaction, users remember ads better.
Pros:
Easy installation.
Large selection of themes for Captcha.
Minuses:
Some of the users are complaining about compatibility issues.
6.3. NLPCaptcha
Rich in different types of puzzles that users need to solve. Due to the variety of puzzles, the response, user interaction with your site and its profitability increase.
Pros:
Large selection of puzzles.
Minuses:
Earnings are lower than those of competitors.
Affiliate marketing
If you review any products on your site, this is again a way to earn money. The principle of the affiliate program is that you earn when a user buys a product recommended by you.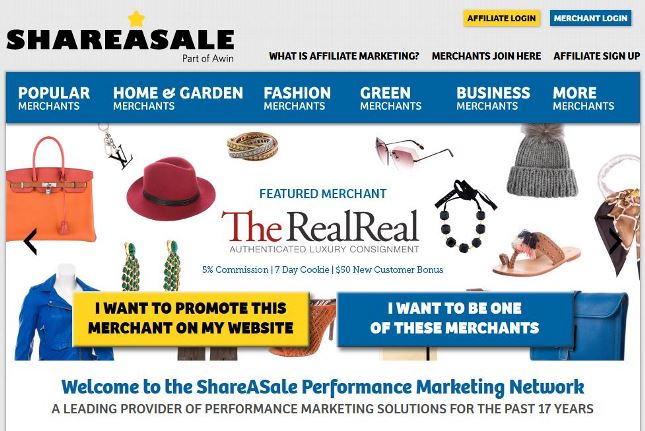 7.1. ShareASale
Offers a wide range of advertised goods and services. To add them to your site, you just need to select a link and add the corresponding button on the site. This affiliate program has managed to prove itself well and is popular.
Pros:
A user-friendly interface makes it easy to advertise any products.
Especially suitable for those whose audience is webmasters.
Minuses:
There are certain groups of goods that are not represented at all.
7.2. Amazon Associates
As you know, Amazon is an American platform and, unfortunately, the possibility of cooperation with it may be limited by the territorial principle. Most Amazon shoppers are from the US and Europe. What is the principle of this partnership? Let's say you blog about the latest in technology, you write a review and get a lot of likes and comments. Often, readers are already ready to buy this product and you place your affiliate link on Amazon, receiving a certain percentage of the amount of goods purchased through this link. A very good way to make money on a world-famous trading platform.
Pros:
Allows you to trade any product listed on Amazon and earn a commission.
It is highly likely that blog readers will buy the advertised product because they trust you as an expert and Amazon as a trusted seller.
Minuses:
The biggest disadvantage is that the program is designed for the US market.
7.3. Click bank
A popular affiliate program in the field of Internet marketers is largely due to its simplicity. After registration, you immediately select the product that you would like to advertise on your site. The service also offers to choose goods or services that are most in demand among buyers so that you start earning as quickly as possible.
Pros:
Millions of products that can be advertised and thousands of product groups themselves.
The Clickbank Marketplace service itself has a lot of traffic.
There are cases when Internet marketers have earned millions using this service.
Minuses:
There are complaints about the delay in confirming the product chosen for advertising and higher commissions for accruing bonuses.
The ability to advertise a particular product is confirmed separately, and not as a list.
Membership website
If you've managed to prove your expertise as a blogger and the public is interested enough in getting a new portion of useful material, you can sell some quality content to fans using information in the public domain. Access to this premium content is only available to monthly subscribers. This is one of the easiest ways to get extra income from your blog and many big name bloggers are already using it successfully. Consider services that will help with this.
8.1. Premium
An excellent tool from WordPress, besides it is easy to install and configure. True, it is paid, but by paying only once, you can make closed access to content on several blogs.
Pros:
More than 1100 themes are available to beautifully display paywall entry pages.
Built-in templates with copyright that promote sales.
Ease of installation on your site.
Minuses:
The Premise landing page editor is too cumbersome.
8.2. Wishlist Member
Another easy way to monetize your blog. Allows you to create club pages with different content. This plugin will not work with Premise, but the way to install and configure it is as simple as the previous one.
Pros:
Various membership levels for paid-entry subscribers.
The paid content provided can be further differentiated if your site is on WordPress.
The internal administration panel is quite convenient.
Minuses:
It is not a standalone theme and is added to an existing site, there are no presentations in the form of templates or landing pages.
8.3. Optimizepress
The main advantage was that with the addition of this plugin on WordPress sites, the appearance of the site will not change. For many bloggers, this has become a key advantage.
Pros:
Just install the plugin on top of the theme and you don't need any additional software.
You can create attractive landing pages and subscription forms – everything is available from the administration panel.
Good support service.
Minuses:
Free access to a limited number of templates.
Internet marketing expert. Head of marketing agency MAVR.
Business degree "Master of Business Administration" (MBA).