VIBOOM – native advertising of videos in social networks
We will send the material to you by email:
Время чтения:

3

мин.
The good thing about the internet is that we always have the option to switch ads. But what if you yourself launch it, watching terrible statistics and lamenting about the invested budget?

Most likely, the wrong format is selected. The target audience is not taken into account, so a large number of switches and low loyalty. Native advertising is considered to be the ideal format – it does not cause irritation, is perceived as part of the content, has a viral reach and high engagement.
Viboom is considered one of the best services for promoting videos on social networks.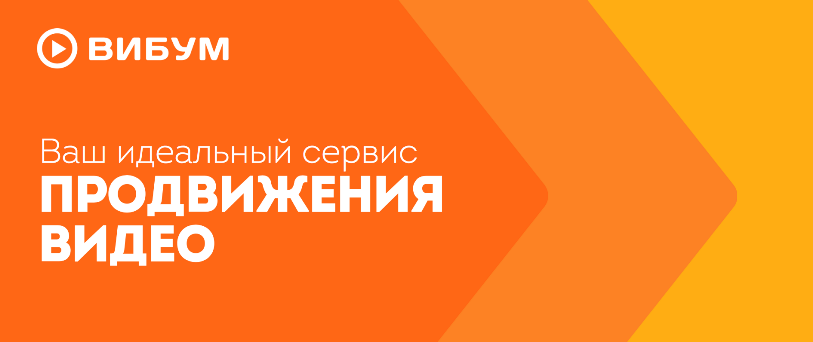 How does the service work?
Viboom is the promotion of YouTube videos through native advertising in such social networks as VKontakte, Odnoklassniki, Facebook, Instagram, Telegram, as well as on sites of various topics. This promotion system is suitable for bloggers, artists, musicians, online services, private advertisers and big brands.
Let's try to figure out the promotion.
We go to the main page of the site and click the "Start Campaign" button.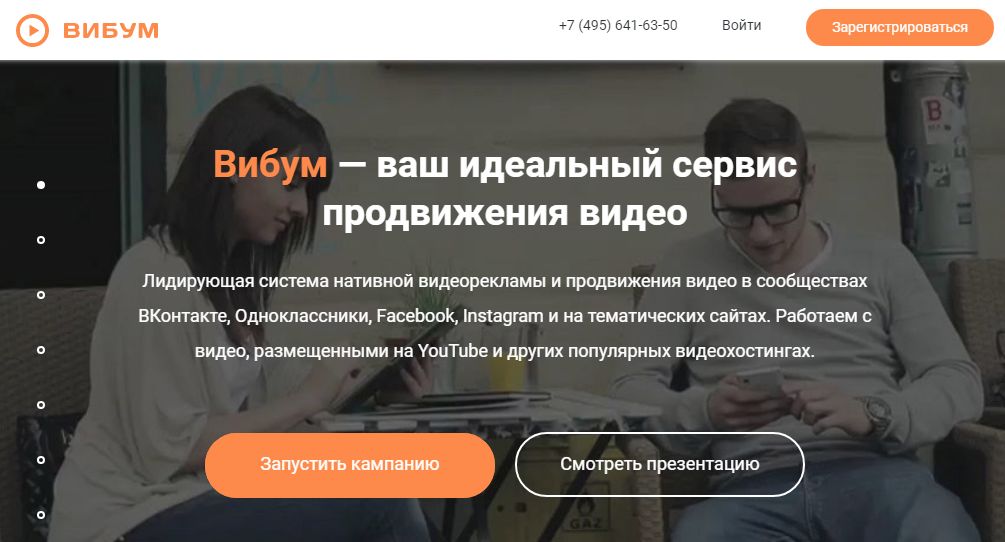 After passing a short registration, we find ourselves in a personal account, where we are prompted to immediately create a campaign.
If you came to the site for the first time, the service will not leave you without prompts. You will be described in detail the functions of each button, offered to leave some positions in automatic mode for more productive work.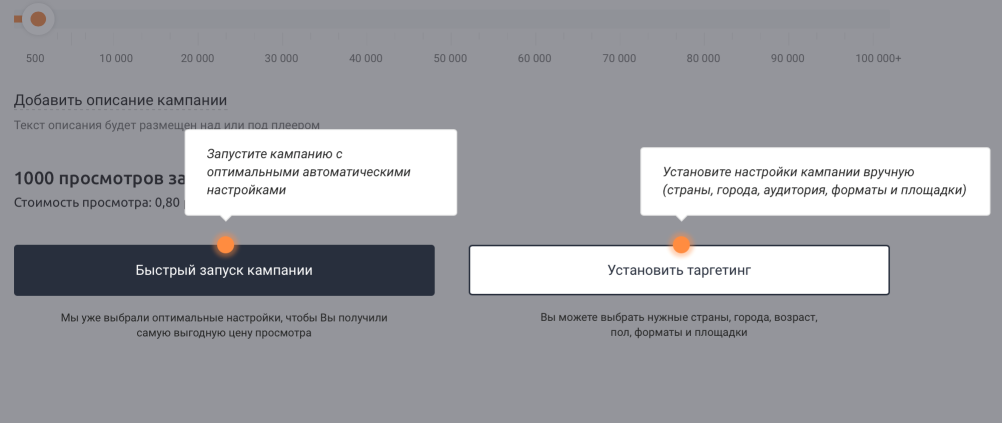 The service has several promotion options that may suit you:
Advertising with bloggers – your advertising on the channels of popular bloggers;
Pre-Roll — In-Stream format of video ads shown before video content on websites;
Native advertising – placement of a YouTube commercial in the same row with the main content;
4Post is a native format for promoting posts on social networks Odnoklassniki, VKontakte, Facebook or Instagram;
Social media players — promotion of your video in native social media players Odnoklassniki, VKontakte, Facebook or Instagram.
The Viboom service is equipped with a powerful set of tools for targeting and selecting the appropriate platform: social demo, geo, OS, interests, device type and platform.
How to get started with Viboom?
There are three simple steps that will get you closer to high views.
Step 1: Planning an advertising campaign
You contact the manager directly with a short brief, in which you indicate the parameters of the target audience, the planned timing of the advertising campaign, preferences by topic, and provide the video itself.
Managers select and agree with you a list of sites, provide a forecast for the timing of the advertising campaign.
Step 2: Seeding your video
During the launch, the selected sites receive a notification of a new promotional offer, and then decide on its placement. You get detailed statistics with screenshots and links to posting in your personal account.
Step 3: Evaluate the result
Managers sum up the results of the advertising campaign and send them to your personal account so that you can familiarize yourself with all the metrics in detail. Videos promoted through the Viboom service receive more actual views than advertised due to the viral effect. What does it mean? In addition to the video that is currently playing as an advertisement, users are also watching your other videos.
This is one of the most convenient, official and transparent services today. It guarantees the safety of promotion, getting views even with an ad blocker, as well as a careful selection of the sites provided so that your reputation does not suffer.
In addition to promoting commercials, you can promote live streams and 360° videos.
A convenient, professional, multifunctional Viboom service is what you need to get high-quality views and a loyal target audience.
Try it right now: https://viboom.com/en/. With the promo code VLADA08FD3 you will receive a 10% discount – only for readers of my blog!
Internet marketing expert. Head of marketing agency MAVR.
Business degree "Master of Business Administration" (MBA).