Interview with Dmitry Nor, CEO of SkySoft
We will send the material to you by email:
Время чтения:

6

мин.
Today we continue our series of interviews with experts on marketing, advertising and business. Our guest is Dmitry NOR, CEO of SkySoft for the development of websites and complex web applications, Minsk.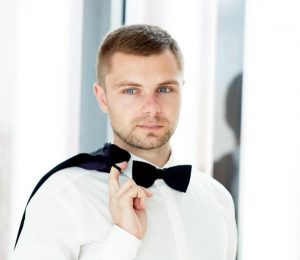 – Dmitry, tell us how SkySoft appeared?
– Immediately after graduation, I worked for a couple of years in an international IT company as a sales manager. We sold IT services in the CIS countries. Our office was in Belarus, but I mainly sold to Russian and Ukrainian companies. The work was interesting and well paid, but some moments did not suit me. I wanted to work a little in my own way, and not as the management decided.
Naturally, I could not make changes to the methods of work of this company and I wanted to create my own. Because I had experience in this area, it was not difficult. I left the company and started my own business. After leaving, it was not very easy, because it is easier to work as a manager in a well-promoted company than in a new one that no one knows, because clients trust well-known and stable companies more than newly created ones. Gradually, I found some good clients and gathered a small staff. Now things are going well and I continue to develop the company.
– What pitfalls will a novice entrepreneur encounter in Belarus? How to avoid them?
– There are quite a few pitfalls, especially when there is no business experience. In the beginning, the most important thing is not to waste money. This applies to working with government agencies. The state is not interested in the success of the entrepreneur, he has standards and not always adequate.
You need to try to avoid some useless things that seem to be required to do. For example, when renting an office, you will never be told or advised which office to rent. I had this situation: I rented a small office and I needed to be able to connect to the Internet there (because I have an IT company, I can't do without the Internet). When concluding an agreement with a tenant (state organization) and inspecting the premises, I was told that there was a telephone line and it was working. I signed a lease agreement and after moving in I signed an agreement with a telecommunications company that provides telephone and Internet services. After connecting the telephone and the Internet, it turned out that the telephone line in the building was faulty and needed to be repaired. I sought repairs for two months, and all this time I had to pay both rent and a telephone with the Internet, but I could not work at all.
There can be many such pitfalls. You just need to understand that no one else needs your business except you, and only you, its owner, are interested in its success, and always have free money for such risks.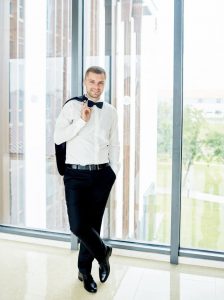 – What professional literature do you study?
– I mainly read articles on the Internet, sometimes books on management and marketing. But in fact, there is not much professional literature, especially in Russian. I mainly learn through communication and exchange of experience with more experienced and successful entrepreneurs. Sometimes I go to local conferences and seminars on topics that interest me.
– In your opinion, what technologies are the future of IT?
– I think IOT is the future. In addition, in my opinion, e-government and automation of various processes will develop. This is the main essence of information technology – to simplify people's lives. And with the help of what technologies these tasks will be solved, it does not really matter. For example, in the CIS, for development for a state customer, older technologies are used than for private business, but they can also be used to solve the tasks that the customer sets.
– Do you work with foreign customers? Is there a difference in approach between a former CIS Client and a "Western Client"?
– Yes, we work with Western customers. Of course, there are differences: Western customers are more responsible than those from the CIS. This makes them a little easier to work with.
With our customers, it is less and less predictable and often you have to guess when the customer will provide the information that is required of him or when the payment will come. All this violates the project deadlines and sometimes carries great risks for us.
In addition, Western customers treat us like professionals, while ours trust us less. But in my opinion, we have more developed technical thinking (in general) than in the West and our software engineers are better than theirs. But they have better developed management, marketing, etc.
Tell us about your ideal work day.
– The ideal working day is when everything is planned and goes according to this plan, when there are no rush jobs at work, the phone does not break. Some tasks come from clients, but they are immediately solved and there are no problems with other organizations on which we depend (client-bank, telephone, etc. work clearly).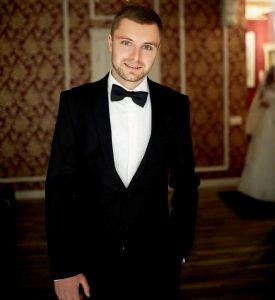 – How has your worldview changed with each year of work in IT?
– It is very prestigious to work in IT in Belarus and these professions are paid the most, so at the beginning I wanted high wages and expensive projects. Then came the understanding that the IT-sphere is just an auxiliary area for the main industries and government customers, especially in our CIS.
Government customers are the most profitable and you have to adapt to them, so it makes little sense to study new technologies if you work with a government order (they will still choose the old ones). We study new technologies only for our own development and nothing more, sometimes in the West they are required, but also not often. The understanding came that we need to adapt to the customer and often take all the risks, because we work for them, which means we must guarantee the result, which, unfortunately, few do.
– What plans do you and your company have for the next 3 years?
"Over the next three years, we have several main goals. It's all the same to establish business processes to the end.
We have a PR-strategy for the next year, we plan to implement it.
We also plan to start working with large development budgets, but there is not enough working capital for this, so we plan to find an investor or take a loan for this purpose. And of course, after we start working with larger budgets, we will need to increase the staff. These are the main plans.
– Do you use a marketing strategy in planning the development of the company?
– Certainly. We mainly use PR. Because we work in B2B, PR is the most effective way to promote a company. We have an annual strategy and plan for 2018. Next year we plan to add advertising to this.
Internet marketing expert. Head of marketing agency MAVR.
Business degree "Master of Business Administration" (MBA).