Why do you need to communicate with customers in messengers?
We will send the material to you by email:
Время чтения:

4

мин.
Hi all! This is the TextBack team – a platform for chat bots and mailings in instant messengers. We help marketers and entrepreneurs to get new customers, sell and earn more with messenger marketing.


We are often approached with the following issues:
"There are few leads reaching the sales team and most of the time they are cold."
"Our sales department spends a lot of time on routine work instead of sales — manually sending reminders, qualifying, warming up customers, etc."
"Customers don't answer calls or read email, and SMS is expensive."
"We spend money on advertising and promotion in social networks, but we still don't get new customers."
"We want to expand the project and earn more, but this requires new employees and large investments, and now there is not enough money."
We answer all this with one simple phrase: "Today it is impossible to sell online without instant messengers." As soon as a company makes it possible to contact it in a messenger, there are more leads and sales, because messengers are the place where our customers communicate most conveniently and most familiarly.
In messengers, users read more than 90% of incoming messages and respond to business much faster than by phone or email. You don't have to pay for mailings to subscribers in messengers like for SMS and calls, and simple chat bots are configured once, take on the routine tasks of managers and work 24 hours a day, sick days and vacations.
In order to help businesses sell and earn more, there is TextBack, a convenient platform for communicating with customers in instant messengers.
Here's what you can do quickly and efficiently with TextBack:
Connect any messengers to your project and sell in them: WhatsApp, Telegram, Viber, VKontakte, Facebook Messenger, Instagram Direct and Skype. So you give the client the opportunity to choose the most convenient communication channel and contact you faster.
Reply to messages from your clients from all messengers in one window – your personal TextBack account. You won't need to jump from app to app to communicate with customers. For example, you write a message from your personal account, and it comes directly to the client directly in WhatsApp, Telegram, or any other messenger.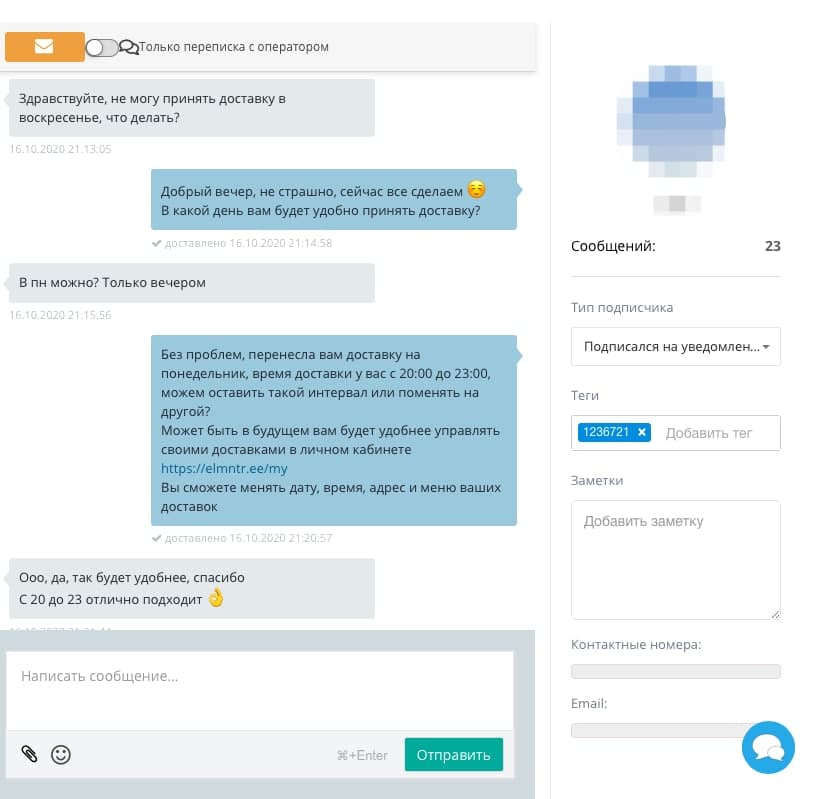 If necessary, correspondence with the client can be accessed at any time. This is convenient for both the manager and the manager – the dialogue contains all the information about the client and shows the quality of the employee's work.
Automate part of the communication using chatbots and auto funnels that are set up in 5 minutes and work 24/7. There is no need to waste time on under-delivery or customer warm-up — these tools segment the audience on their own, warm up your customers with the help of a message chain, and transfer already hot leads to managers. When the client is ready for live communication, the manager joins the dialogue.
Collect a subscriber base, send service messages and free mailings with promotions, offers and company news directly to messengers. Now you do not need to spend 2.5 rubles on SMS, which customers will never answer, and try to reach a person who does not answer unknown numbers.
Connect messengers to amoCRM and Bitrix24 to write to customers first, reply to messages from messengers directly from CRM and move customers through the stages of a deal in existing sales funnels.
Communicating with clients and making money in messengers is easy – our platform is used by ordinary marketers without programming skills. We talk about how you can use messenger marketing to increase conversions and sales in our case studies.
If you feel that you need a little more knowledge, we have our own 30-day course, where everyone can learn how to use all the tools of messenger marketing and sell their services. We give our students their first client and help launch it.
We help those who become our partners earn even more. If you connect your customers to TextBack, you get 50% cashback from their every payment. Details of the affiliate program are here.
Start communicating with customers where they will answer you. Connect messengers and start earning more! The first 14 days of the TextBack platform are free to use.
Register via the link.