Bridgit Review – Instagram Promotion Service
We will send the material to you by email:
Время чтения:

3

мин.
Bridgit.me is an Instagram promotion service. The service has been running for more than a year and is constantly being developed. Bridget is unique in that all the main functions are in one tariff, you just have to choose how many accounts you want to promote.

Bridget is a cloud service and has mobile proxies, as well as good and responsive technical support to help you if you have any questions.
Let's talk a little more about what the functions are.
To begin with, we note that the service has two strategies, automatic and manual.
1) An automatic strategy is when the system itself decides when and what action to perform to attract your potential subscriber. All you have to do is add competitors, hashtags and geolocations. The service will collect the target audience for actions and start performing actions after the promotion is launched.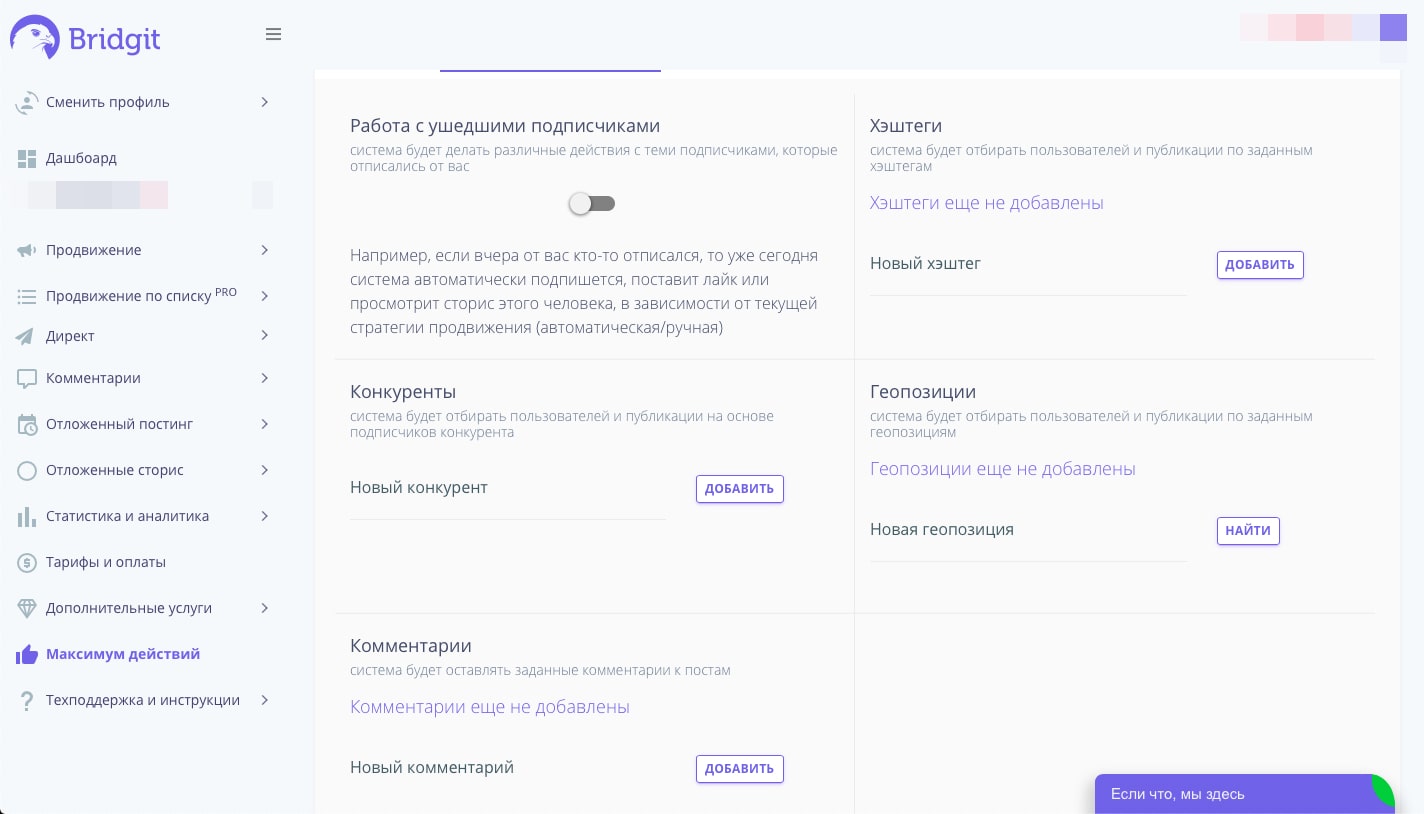 2) Manual strategy implies that you can choose what actions the service will perform and in what quantity, but not more than internal limits. Internal limits are dynamic and will constantly change depending on the profile that is being promoted. Actions that you can choose: likes, likes to comments, subscriptions, unsubscribes, comments and stories.
For the rest, as in the automatic strategy, it remains to add competitors, hashtags and geolocations to launch promotion.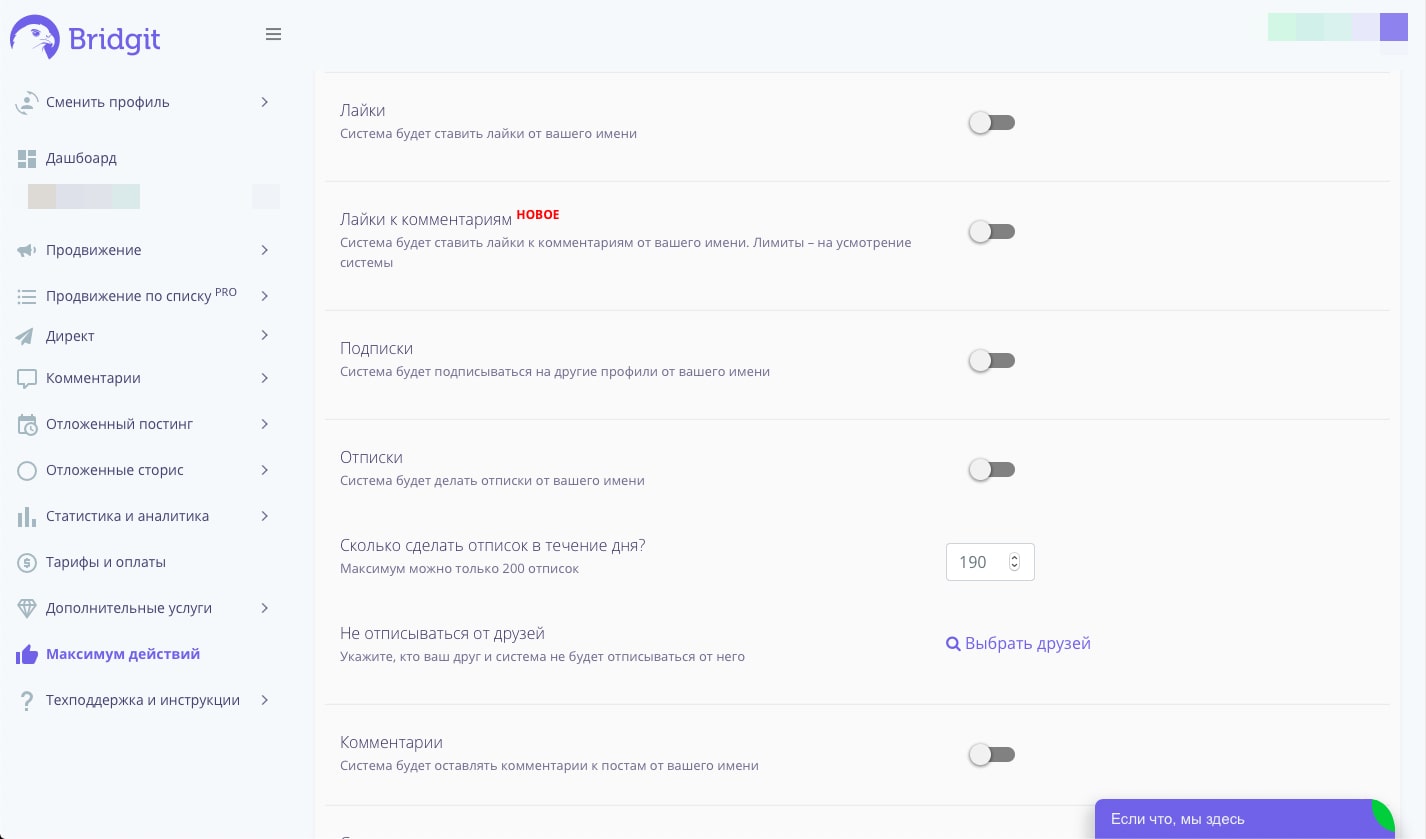 Filters
Filters allow you to filter out the target audience according to certain criteria that you can add, the service will check each potential subscriber before acting on compliance with the specified filters.
Available filters:
date of last publication,
the number of followers on the profile,
the number of subscriptions for the profile,
the number of publications on the profile,
do not work with closed profiles,
exclude business accounts,
only business accounts,
profile language,
stop words.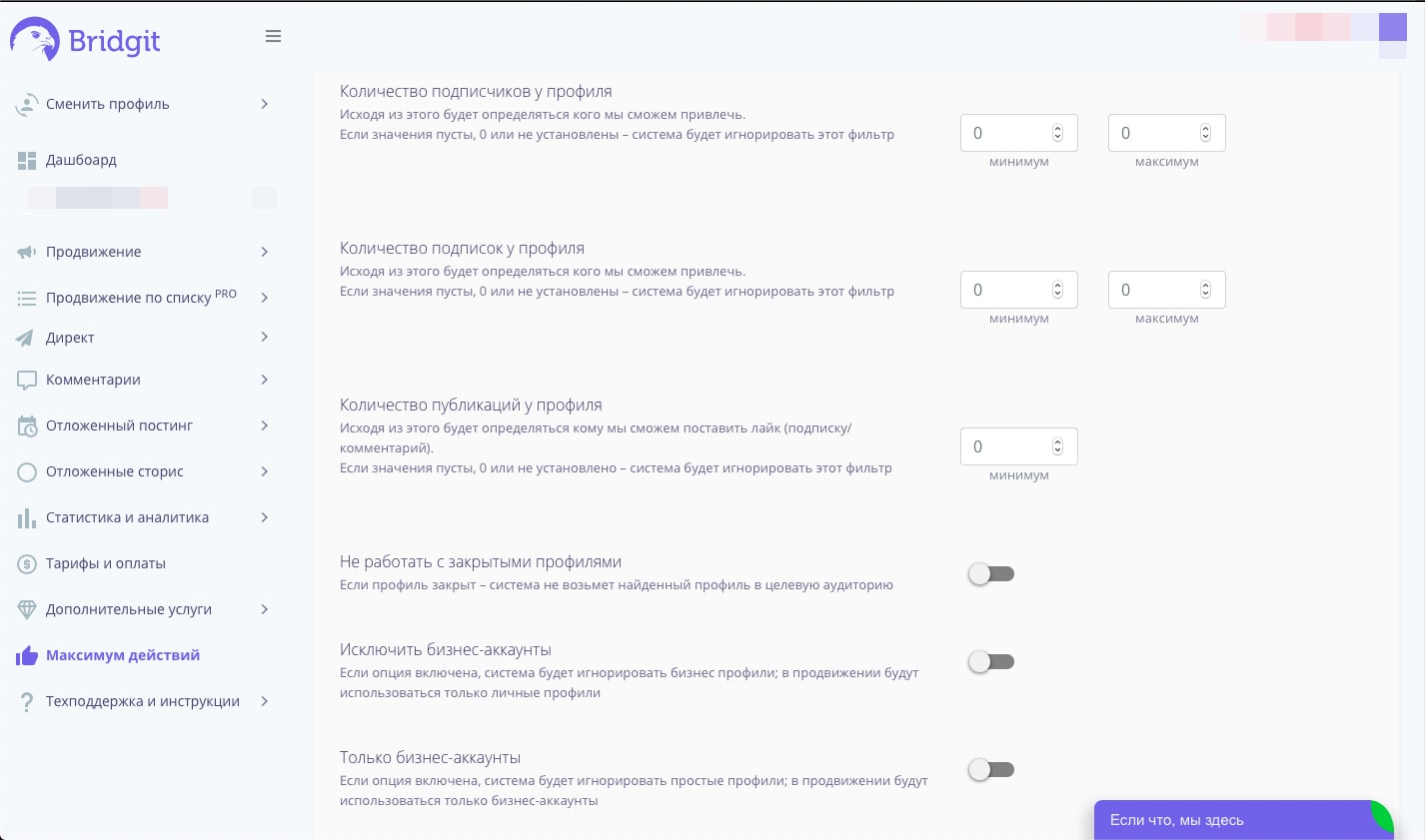 Additional function "Work with departed subscribers"
The service will do various actions with those subscribers who have unsubscribed from you. For example, if someone unsubscribed from you yesterday, then today the service will automatically subscribe, like or view the story of this person, depending on the current promotion strategy (automatic / manual)
List promotion
If you already have a ready-made list of Instagram logins for your target audience (for example, you filtered them through services or found them yourself), then this list can be uploaded to the service and then subscription to these profiles will begin.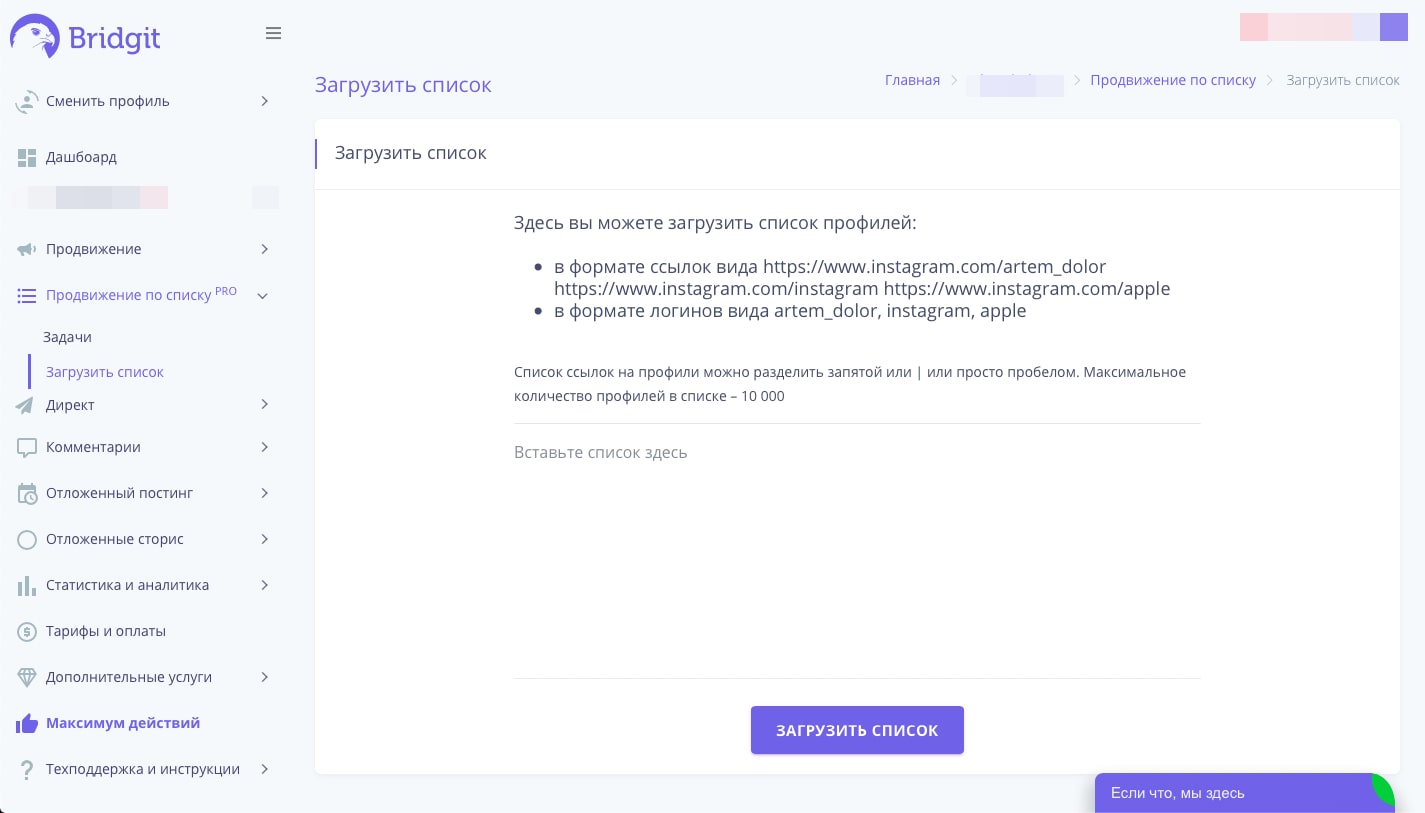 Direct message
Web version of messages. You can write and reply to your subscribers in direct through the browser.
Welcome messages. As soon as someone subscribes to your profile, the system will automatically send them a direct message.
Promo mailings. You can send mailings to your subscribers, competitor's subscribers, competitor's likes, by geolocation, by hashtag, interested, your own list.
Answering machine. The system will automatically respond to everyone who writes to you – and you, for example, do not have time to read and the system will send a message after a certain time.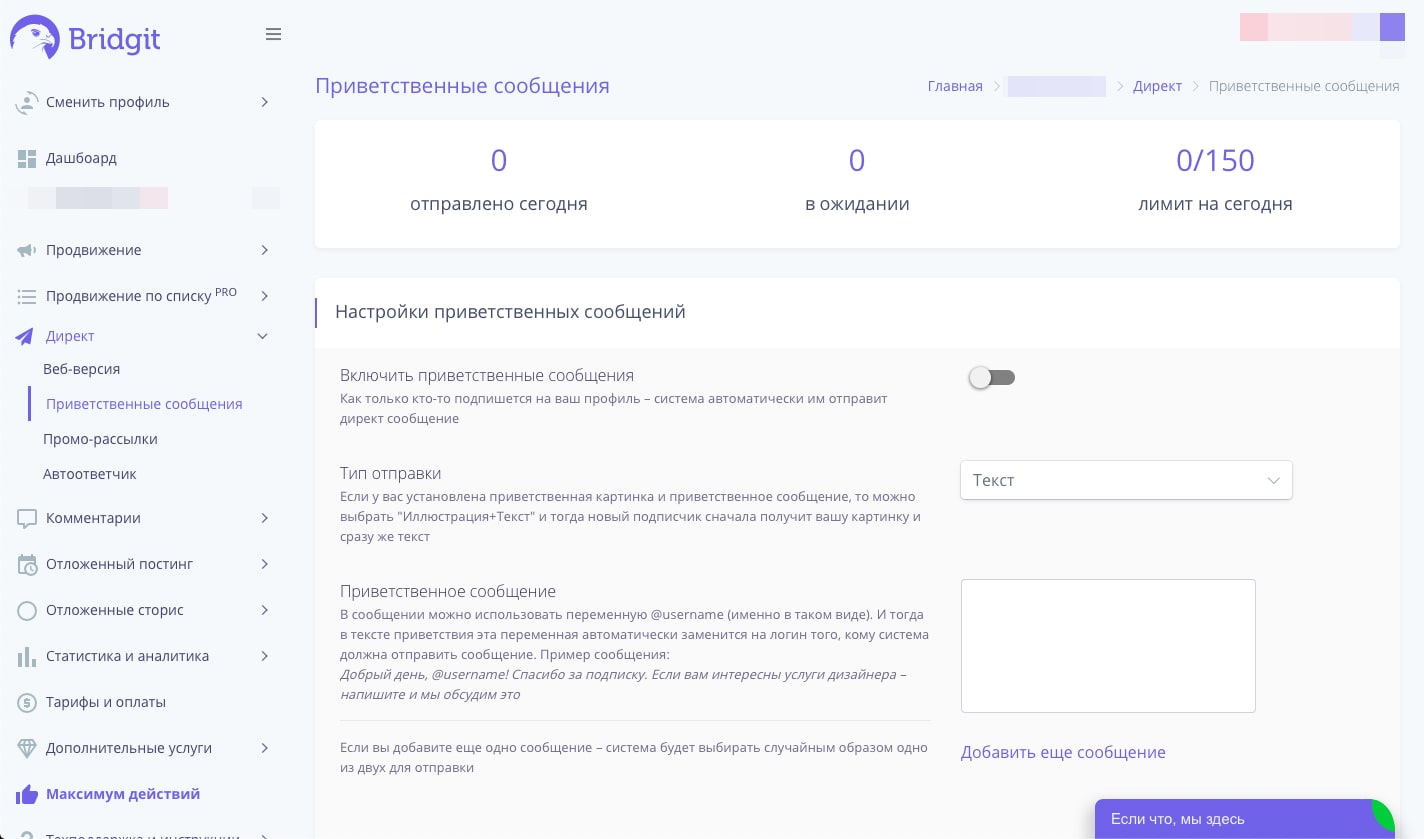 Comments
Comments feed. You can add a competitor and the system will follow the comments to their posts, intercepting them you can reply to them faster than your competitor.
My comments. Comments that are left on your posts, you can reply directly from the service.
Note that you can also respond immediately to direct, not only in response to a comment.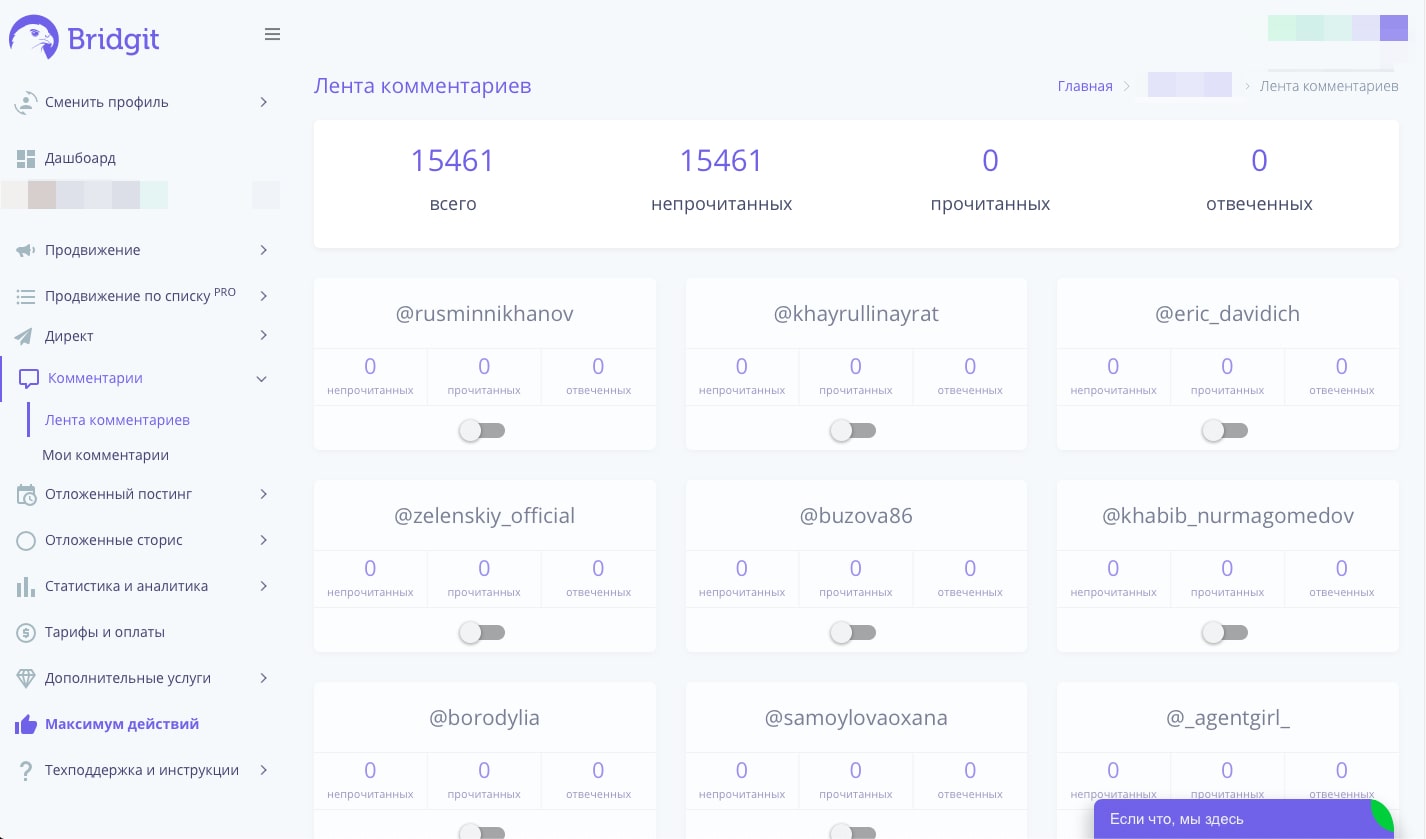 Delayed posting
You can make delayed posting of photos or videos, carousels and stories. It is enough to add a publication, add a publication time, add a description of the publication and wait for it to be released at the appointed time.
Internet marketing expert. Head of marketing agency MAVR.
Business degree "Master of Business Administration" (MBA).
Alexey Lemeshchuk: "I invested more than 100 thousand euros in my education in the field of psychotherapy"