SMM Lab Service Review: New Generation Instagram Promotion 3 in 1
We will send the material to you by email:
Время чтения:

6

мин.
Decided to start your Instagram? Or maybe you have already moved further and want to optimize the process? Now we will talk about a unique service that will help to cope with this task literally from and to.
SMM App includes 3 independent services, each of which performs its own function and can be used both separately and together for the comprehensive promotion of an Instagram account.
SMM Lab Overview
The first service that started it all is SMM Lab.
Here you can find:
Over 3000 ideas for your content.
Delayed posting.
Ribbon planning.
Unique photo templates.
The ability to add text to the photo in the title format.
Ready-made hashtag categories.
Auto space between paragraphs.
With SMM Lab, managing your Instagram is easy and fun because:
It's comfortable.
No need to store a lot of applications on your phone. You no longer have to look for what you need for a particular function. The developers have made sure that the application has everything you need.
Saving time.
Due to the large functionality, you can do everything in advance. And do not think whether you managed to post a post or not. The program will do everything itself.
Creative content ideas for every day.
The less you think about the content, the less you get tired. You no longer need to remember intensely whether this topic was in the feed, and flip through the entire profile to see. The developers have created content that is not repeated and suitable for everyone.
Design templates for photos.
You no longer have to turn to a photo editing guru. Now you yourself can be a master in this matter. Over 70 design templates for the perfect ribbon.
Let's talk a little about each function separately.
SMM Lab saves time with the delayed posting feature.
All you have to do is:
add a post to the service;
set the publication time;
go about your business.
Downloaded and forgotten.
Here you will find more than 3000 ready-made topics for posts, and the list is constantly updated. So, no need to puzzle over what to write.
What topics?
Yes, all sorts of different, from the simplest to the narrowly focused:
About Me;
about relationships and love;
about childhood;
about travel;
about shopping;
about beauty;
about business;
about the work of beauty masters of various specialties.
And many other things. Detailed instructions on when it is better to post a post, what photo to take and what to write.
The most effective hashtags have already been collected in SMM Lab! At the moment, 55 categories on completely different topics.
Just take and use!
SMM Lab will even remind you that the hashtag limit is a maximum of 30 per post.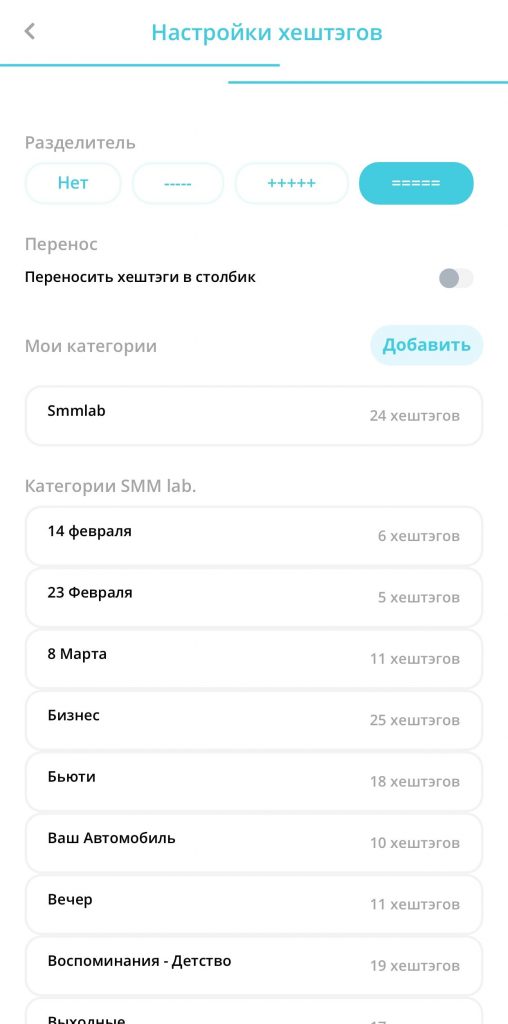 Beautiful text design with automatic spaces to make reading texts easy and convenient.
Over 70 design photo templates. Ready-made solutions will make the task easier.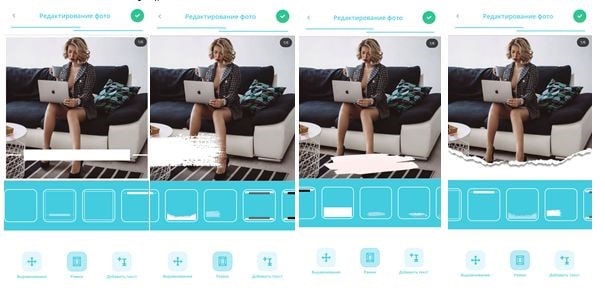 You just need to insert photos into special templates. For informational posts, you can immediately write inscriptions in different fonts and colors.
Concerned about the uniform style of your blog? Not a problem, there is a tape scheduling function. Add up to 20 photos at a time, swap, combine with each other.
Automatic saving of text. Have you ever wondered how many thoughts and posts you lost due to a call or incorrect phone operation? And now, written "with sweat and blood" can no longer be restored.
The service will save your nerve cells! Now every thought will be finished with text autosave. Whatever happens: a phone crash, a sudden reboot or just a call, the service will save the entered information, and when you log in again, you can continue what you started without any problems.
Now you can be calm, because the texts are completely safe.
SMM Love review
Our second service is SMM Love, a service for mass following.
Great and terrible massfollowing. Someone talks about it as one of the most effective methods for promoting their Instagram account, someone is categorically against it, and someone is just afraid.
The developers decided to break all the patterns and … create their own service.
What is waiting for you?
Automatic account promotion: launch promotion easily, literally in one click on any of the added accounts. A large number of visual and conveniently organized settings are available.
Work by competitors, hashtags, geolocations: enter the names of competing accounts, the desired # or geolocations and SMM Love will automatically adjust.
Subscriptions, unsubscribes, likes.
Mass viewing of stories (masslooking).
Full promotion statistics: Various useful statistics data will be available to you in a convenient format. Including quick statistics, which is located directly under the account.
Elimination of low-quality audience.
At the same time, your account is completely safe and protected from blocking.
A personal IP address is allocated for each account, which protects against suspicious activity and does not require a proxy server.
Only you have access to your account, the service does not store passwords.
You don't need to disable 2-factor authentication.
Promotion with SMM Love will be a pleasure and bring you new customers!
SMM Tap Review
Another service is a useful link for your Instagram SMM Tap.
What is it and why?
This is a multifunctional multilink, where you can:
add instant messengers for quick communication. Now your customers can choose a convenient way of communication. All contacts are available via one link.
add other social networks. Clients can write to a network convenient to them.
add text about yourself and your business.
Make a short presentation about yourself and what you do to keep your followers interested.
All data is easy to edit and see how the client's page will look like. The most convenient and fast.
So, to summarize, with the SMM App you can:
Increase the number of subscribers and fans.
Multiply your sales.
Increase awareness of an account, person or brand.
Increase audience activity.
Get new clients.
Raise the cost of your services.
Working with SMM App is very easy, the service is downloaded to the smartphone desktop in the application format in just a few seconds. All that is needed for this is to go to the site of the smmapp.me service itself, press the "login" button and
on the iPhone: click the arrow icon at the bottom center of the screen, select the "+" icon in the ribbon that opens, go to the "home" screen;
on Android: select the icon with 3 dots in the upper right corner and then "add to desktop screen".
A very important feature is that you can navigate between these services in one application with a single click!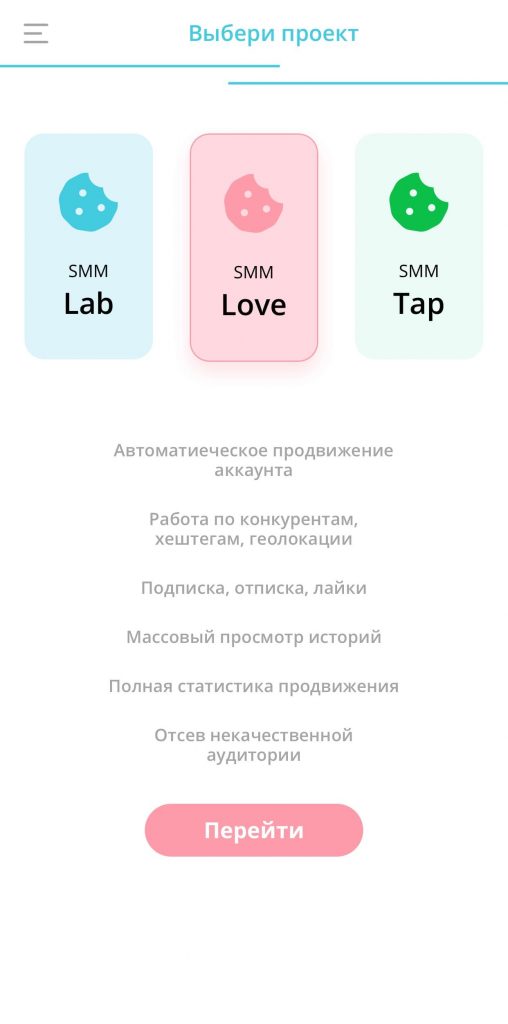 Thanks to the service, you no longer have to spend a huge amount of time promoting your Instagram account.
Internet marketing expert. Head of marketing agency MAVR.
Business degree "Master of Business Administration" (MBA).