Overview of the service for targeted advertising on VKontakte TargetHunter
We will send the material to you by email:
Время чтения:

2

мин.
Are you increasingly thinking about the effective search for your target audience, which will allow you not to waste your budget?
I want to share an excellent service that will allow you to qualitatively find, analyze and filter your target audience in social networks.
And such a service really exists.

With the help of this service, you can save your budget on targeted advertising, because the most interested audience is revealed here.
This tool offers more than 90 features for finding the target audience.
Among the main possibilities are:
Collection of primary data (communities, users) by keywords or interests.
Collection of users, posts and contact information (you can collect contacts of community administrators (groups, publics, events), for example, id or a link to the administrator profile).
Collection of surveys and their participants.
Monitoring groups or users of the social network VKontakte.
Data acquisition, calculation results.
Analysis of posts, users, communities.
Setting up a retarget.
Filters and intersections of bases.
How to get started with TargetHunter?
First you need to log in using Odnoklassniki or Vkontakte.
The service has the most convenient interface, even the most inexperienced specialist can easily deal with this service.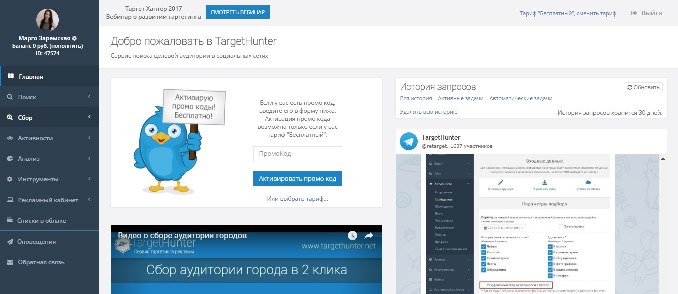 TargetHunter offers a free and paid plan. But to evaluate all the possibilities of the service, I recommend using a paid tariff.
Service benefits:
a huge number of parsing options for Vkontakte;
when setting up parsing, there are a huge number of settings. For example, to search for music lovers, it is proposed to search by composition (duration of the composition in seconds, the period of adding the composition, the minimum number of compositions);
the availability of a free tariff that provides more than 15 options for searching for the target audience.
affordable rates, as well as the possibility of using for several days.
Service Disadvantages:
parsing sections are not very conveniently grouped, initially it is better to watch video instructions;
insufficiently known, unlike Cerebro;
is mainly intended only for searching on the social network Vkontakte.
Conclusion
So, this service can be safely used to find your target audience on VKontakte. A lot of functionality at first glance may seem unnecessary, but it is not known by what criteria you will need to look for your customers in the future.
Internet marketing expert. Head of marketing agency MAVR.
Business degree "Master of Business Administration" (MBA).