Overview of Zapostim.ru service for crowd marketing
We will send the material to you by email:
Время чтения:

3

мин.
Crowd marketing is a relatively new phenomenon in SEO promotion, a set of techniques that interact with search engines more successfully than others. With the Zapostim.ru service, high-quality crowd-link promotion becomes available to everyone without the need to comprehend the intricacies of the process.


Crowd marketing as is
Ways of promotion with the sonorous prefix "crowd" did not arise yesterday and even managed to take shape in a stable and recognizable system. To say that this is something completely new in SEO is to go against the truth, rather crowd marketing is now in the position of a well-designed, popular and generous fossil that everyone who is not lazy is mining, and the lazy are already on their way. Harsh search algorithms are forcing SEOs to create more and more human-like link streams, and crowd marketing is now at the forefront of this fight.
Crowd – tracing paper from English, translated as "crowd". By posting links on trust forums and solid thematic resources, using pumped accounts, the illusion of a crowd is created. With successful and filigree work, this visibility gathers around a real crowd of living people who follow the links and become customers, buyers. But, even with the usual posting of fake reviews with links, search engines are led to an imaginary effect and raise the resource in the search results.
Where to get crowdlinks?
To create a working crowd link, you need to surround it with meaningful text that recommends a product or service from the client who has tried it. A link is placed in thematic threads of discussions from an account that already has a lifetime (infused) and a certain number of posts, more than 30 (upgraded). It turns out that to run a crowd campaign with 50 effective links, you need 50 established and pumped accounts on different forums.
Zapostim.ru makes a crowd
The crowd marketing service Zapostim.ru makes it possible for each client to use the crowd to the fullest extent possible, doing all the painstaking work. The service brings together a lot of experienced performers who have suitable accounts on forums and portals of various thematic areas. All performers are strictly controlled. The customer only needs to give promoted links, leave wishes, replenish the account and press the "Play" button of his project. The Zapostim.ru team will do the rest.
There are several tariffs available for customers to choose from, which differ in additional options. All tariffs, from "Trial" to "Expert" guarantee:
manual selection of suitable sites for placing links;
writing near-link texts;
increase in the number of natural links and site traffic;
work with thematic communities.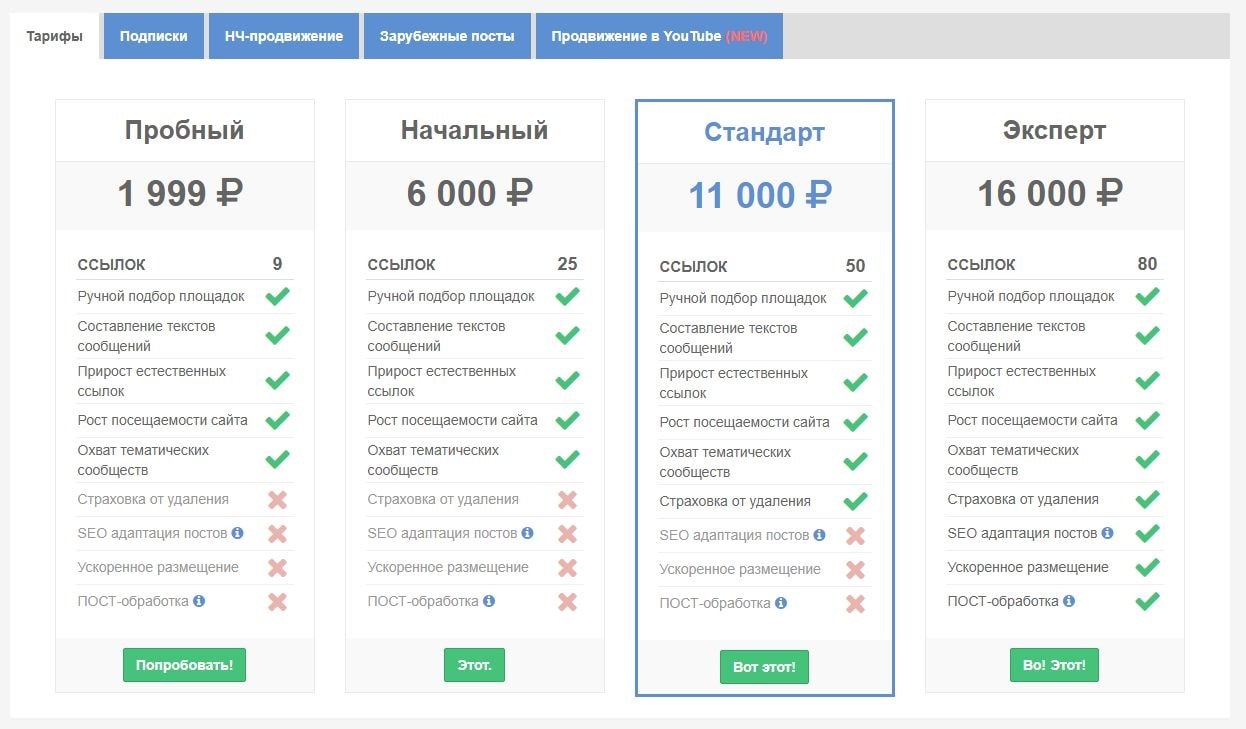 The "Standard" package contains, in addition to the above, insurance against deletion of links. The "Expert" package includes accelerated posting, post-processing and SEO-adaptation of posts in the list of services.
It goes without saying that even a complete novice in promotion will feel confident and comfortable with the Expert tariff.
Crowd is done gradually
The key to a good result of a crowd campaign is the gradual placement of links. At one point, you should not promote more than 6-7 links, and the timing of their placement should stretch for months and even up to six months for new resources. Messages include anchorless links – simple URLs, such as they would be given by a user unfamiliar with codes and tags.
Return immediately
And the most interesting moment: only a few days have passed since the start of the crowd campaign on Zapostim.ru – a week before the moment when the statistics begin to show positive dynamics.
Internet marketing expert. Head of marketing agency MAVR.
Business degree "Master of Business Administration" (MBA).