Promotion of groups on VKontakte – everything you need to know!
We will send the material to you by email:
Время чтения:

14

мин.
VKontakte is the most popular social network in Russia. To date, the number of registered users is more than 380 million people. And if 8 years ago it was believed that only one "shkolot" was sitting on VKontakte, now people of all ages are represented there (even over 50 years old!).

Business on VKontakte also ceased to be something special a long time ago. They promote both their own brands and publics of interest, earning good money on advertising. But if earlier (literally 2-3 years ago) it was enough to post memes and googled pictures, now you will have to work hard on the content and strategy in order to achieve good results. Let's see why this is the case, and take a closer look at the topic of promoting groups on VKontakte.

Promotion of the group in VK. What can be promoted on VKontakte?
In fact, you can enter this social network with almost any business. Yes, it is customary to distinguish between the audience that sits on Facebook and the one that is represented on VKontakte. But this factor is not enough when choosing a social network for your business.
To understand for sure it is worth:
Find competitors. Are they on VKontakte at all? If not, then it's worth considering.
If there are competitors, study their activity, as well as the involvement of their (and therefore your) target audience.
Creation and promotion of groups in social networks, testing. If you have a budget and time, you can not create a group, but conduct paid tests to understand the demand for your offer in VK. For example, here you can choose a site for testing.
If you correctly approach the content, the design of the group and the strategy for its promotion, a month to assess the profitability of the project in VK is enough. And even if the first month does not show significant results, you should not give up. It is enough just to change the strategy (change positioning, choose a different content format).
What to choose: a group or a public page? Should I promote my personal account?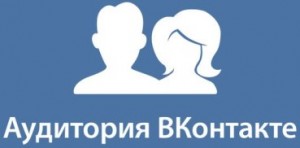 Fine! Let's say you saw that there are enough competitors in your niche, and they are actively promoted in VK. This means that your brand community on VKontakte will be. And here the first question arises – what to choose: a group or a public page? Or maybe even – to promote a personal account?
A group can be either open or closed. In a closed group, all content is not visible to VK users until they join it. I recommend closing the group only in cases where you have a secret product or there is no need to increase the number of participants. An open group is visible to any user, including those not registered in VK.
In the group, members have the ability to post on the wall (if this option is configured).
As for the design of the group, the header can have three sections:
information,
pinned post,
and latest news (often edited under the menu).
By the way, the latest news allows you to create a section in the wiki markup format. And you can add various documents (for example, spreadsheets in excel format) only in a group. But the "products" section can be added both in the group and in the public page. In order for the first members to appear in the group, it is enough to invite your friends using the function, which is called "invite friends". Although lately, many users have disabled the ability to invite them to groups. So don't expect it to be that easy.
The public page and its content are visible to all users on the Internet. Only admins can post on the wall of a public page. However, subscribers can submit their content for approval using the Submit News button.
There are only two sections in the header of the public page: information and pinned post. To make a beautiful menu in the wiki markup format, you will have to create a page separately, and add a link to it in a pinned post. Invite users to subscribe to your page will not work. Only through content or through various events, you will be able to increase the number of subscribers. We will talk about them later.
For both the group and the public page, in order to increase members, you can send private messages to users asking them to join the community. BUT I will note right away: this is rude and ineffective spam. Not only will you earn a ban, you will also lose your reputation.
Sometimes, in order to attract attention, user avatars are liked. In this case, the one who likes must place a link to his public page on his page.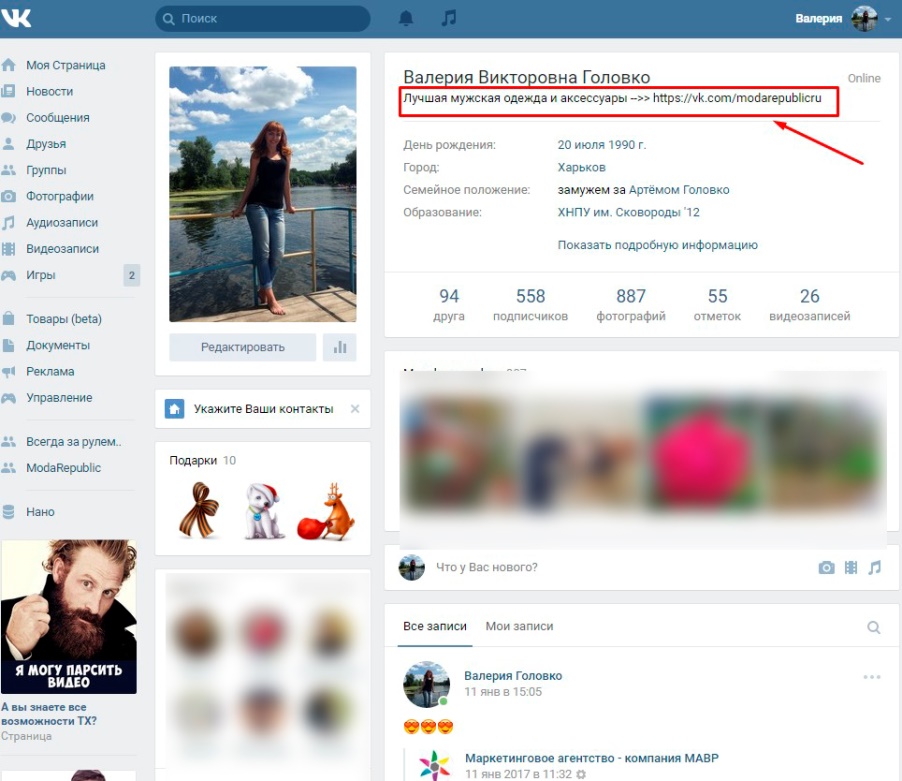 Personal account. Here I will not describe in detail the functionality and limitations. I can only say that it is more difficult to work with him. Since initially, the accounts were intended for leisure and personal use. But the "Products" function recently launched by the creators of VK hints that business and personal accounts are compatible.
Yes, and in the social network itself, you can find thousands of personal accounts tailored for business: Evgenia Manikyur, Maria Clothes, etc. Although, as a rule, such accounts are often banned, since in order to increase participants, you have to constantly add friends to strangers and spam in a personal. And nobody likes this.
As for the numbers: the maximum number of friends along with sent applications (that is, even those who did not confirm the request) is 10,000 people. The maximum number of applications per day is 50. Read more about ALL limits here.
Design features of an effective group\public page
Registration is a very important stage in the process of promoting a community. As an example, I will talk about the design of the group, as I consider it the most practical option for promoting groups on social networks and the brand. Although in fact, the design of a popular page and a group is practically the same.
Visual component
Now on VKontakte, a group can be designed in two ways: choose a horizontal cover or, in the old fashioned way, a vertical one in the upper right corner.
In terms of group branding, the horizontal cover looks more harmonious as it is larger. You can put more information on it (for example, a collage of photos of products or a motto + contacts + call to action).
Although the banner format is rather a matter of taste and aesthetics.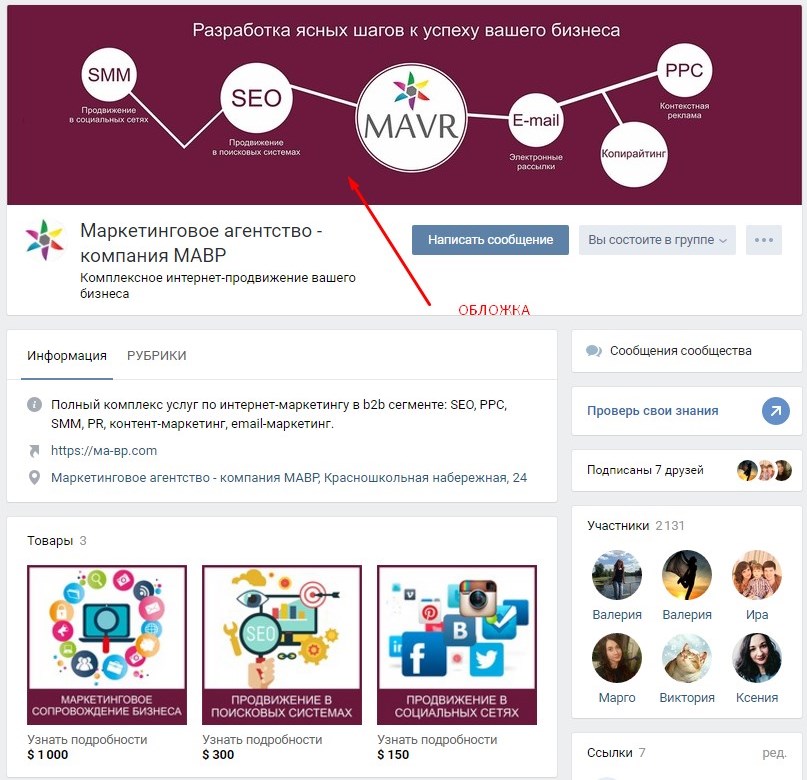 In the group header, as mentioned above, you can place three tabs: a pinned post, information and latest news.
A pinned post can be used as:
A banner that draws attention to a menu or other important section (just make a bright picture in a photo editor) publish it, providing a link to the desired page;
Important and urgent news. You can attach a post with a contest announcement, information about sales, etc. to the group header.
Business card. For example, you can include a video review of your product in this post.
The "information" section implies that it will briefly but clearly describe who you are and why you are here. Please don't write a lot of "water" here, don't use every possible keyword at random, don't overdo it with emojis. Specify the exact address or city with country. If your business implies the possibility of worldwide delivery, indicate the city and country in the appropriate section, and in the status under the name, indicate that delivery is carried out anywhere in the world.
Latest news can be used as:
Really fresh news J Information about sales and promotions, change of physical address, price changes, etc. The biggest plus is that fresh news can be created in wiki markup! That is, as full-fledged articles on sites (with pictures, subheadings, different fonts, etc.).
Menu. Moreover, you can create a text menu as usual, where each section will be clickable and lead to a new page with information. And you can make a visual menu in the form of one complete picture, where each plate will also be clickable and lead to a new page. Read more about wiki markup here.
Information component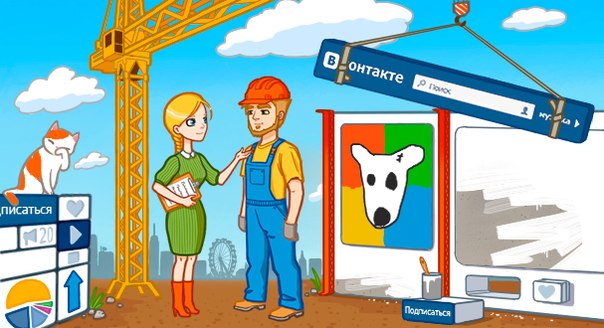 Do not neglect information about your brand! Tell clearly and distinctly about yourself and your product. If you sell goods, indicate the methods of delivery and payment, the availability of guarantees. Do everything the same as you do on your site (if you have one), if not, then introduce yourself as your own buyer, ask questions and answer them!
I recommend creating a section with goods both in cases where you sell clothes, shoes and any other things, and in cases where you sell services. It is likely that your services will not be ordered as often through the "goods" sections as you would like, but it is clear that your services will be noticed and remembered!
Please note that the product section is located in such a way that it is impossible not to notice it. And if the photo albums are on the side and you still need to get to them, the goods are the second thing that the eyes of your community visitors cling to.
Discussions are also needed. When creating and promoting groups on social networks, you need at least two branches:
You will determine other topics in the process of promoting groups on social networks and in accordance with the activity and questions of your subscribers.
If you sell clothes, you can add size charts or order forms for wholesale buyers to the "Documents" section. If you sell services, you can also add service application forms, briefs, etc. to the Documents.
Photo albums are needed. As analytics for any project shows, there are always people who come to see photos. So, even if you can't visually present your product or service, think about what else you can fill photo albums with. For example, humor or a selection of thematic photographs.
How to select content for the plan?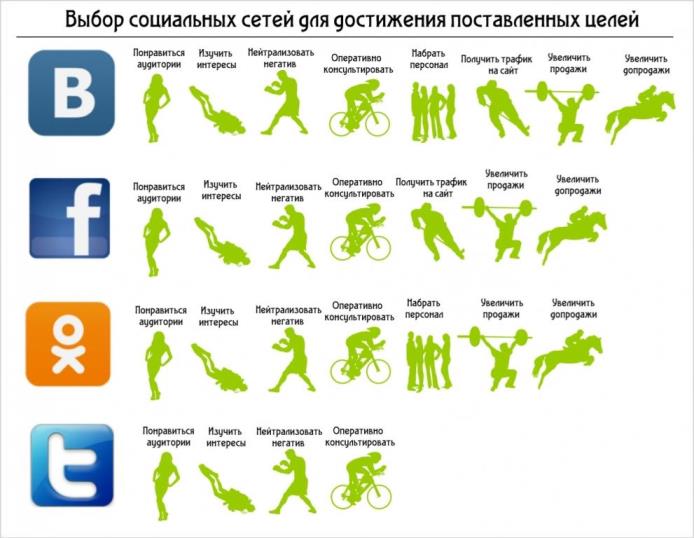 When the group is fully framed, you can proceed to create a content plan. For the first time, you can create a plan for the week to see how the selected format will go. But in general, a week is not enough to understand the involvement. When promoting a group in social networks, it will swing up to three months. But already at the end of the first month, you will understand what comes in better, when it is better to publish and what days are the most effective.
The plan is conveniently drawn up in the form of a table, where it will be indicated:
date
Time
Text
Image or other type of content (video, audio).
IMPORTANT to remember, engagement rates for your content will change periodically, as the social factor cannot be 100% predicted!
A group or a popular page can be positioned:
by brand;
by interest;
or mixed type.
If you choose brand positioning, then the content will be strictly branded, commercial. For example, an online store for women's clothing, where the content will be: commercial posts, store news, and more.
Interest groups are various thematic publics, where the content is entertaining, educational and informational.
As you may have guessed, the most adaptive option is a mixed type of community where both commercial and entertainment publications meet. Such a strategy will allow not only selling your product or service and attracting new subscribers, but also retaining old ones.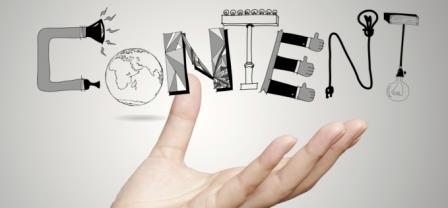 To prepare a truly effective content plan, you need to:
Explore competitor communities. Pay attention to the content that engages participants (IMPORTANT! Pay attention not only to the number of likes and reposts, but also to who likes. They often use cheating. This means that such content cannot be taken into account).
Study your target audience. Make a portrait of the target audience. Go through their profiles (you can pre-collect the target audience using the Cerebro parser), see what they post, what groups they belong to, etc.
Collect as much useful information as possible about your product, company, brand.
Text content. The main trend in SMM is unique content! Therefore, do not aim to make more than 5 posts a day.
Focus on content quality and variety. If your community is dedicated to automotive topics, instead of another picture with a girl and an expensive car, prepare expert advice and a car repair master class, make a list of useful phone numbers or addresses of service stations in your city, collect the latest automotive news for your region, select current video reviews of autonovelties.
The abundance of information garbage in the feed of each user is so great that it is no longer so easy to stand out and hook.
Graphic content. Therefore, use the highest quality photo content. Feel free to use photo stocks if it is not possible to take your own images. For example, https://picjumbo.com/ and https://unsplash.com/ (both free).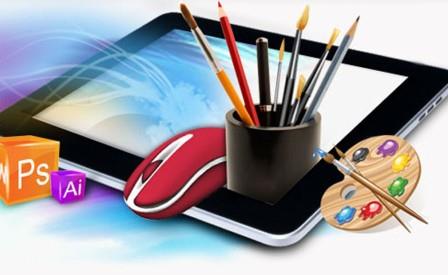 Brand your photo: putting a logo or an inscription is a matter of 5 minutes, and the content will sparkle with new colors.
Dilute text posts with videos and GIFs. By the way, video is another trend, both for VK and for other social networks.
Hashtags. Use hashtags to the point. You do not need to sculpt absolutely all the hashtags that you consider relevant in one post. Optimal: use your unique hashtag as a heading + 1-2 hashtags on the topic of the post (if necessary).
Do the crops. While there are few members in your community, post in different styles and topics in other groups (even if paid) and study the reaction of users.
When there is an interesting and voluminous article, and there is also time to get confused, make posts in the wiki markup format. Such content is more enjoyable to read.
How many categories should be in the content plan? There is no optimal number. Experts recommend using content in the ratio: 20% selling content, 80% educational and entertaining content.
Conduct surveys, write call-to-action posts – in a word, do your best to get community members to actively respond to your content.
A few words about selling content. To write an interesting and at the same time effective commercial post, put yourself in the place of the client. For example, if you are a dental clinic, do not write for the hundredth time that you use the most modern equipment and the best technologies. Write about how you restore your tooth or give tips on how to prepare for your first visit to the dentist. Showcase your expertise and benefits. Use reviews (ideally, if these are video reviews).
Group advertising in VK
The group has been created, the content plan is ready. But what to do next?

When the group is fully formed, the content plan is launched, the first members have already joined your group, it's time to actively increase their number. You can do this by the following methods:
Hold GiveAway contests (draw, contest or quiz for participation in which you need to fulfill a number of conditions) IMPORTANT: please note that there are a lot of prizes now, so carefully write down the conditions of the contest.
Run marathons. The main task is to motivate participants to post reports with your hashtag. You determine the rest of the conditions privately (do you need reposts, joining a group, etc.).
Place ads in thematic groups for a fee and for free, as well as by barter;
Collaborate with opinion leaders (ask them to advertise your community).
Spam by sending private messages to strangers with a call to join your group. Like avatars and photos of unknown users, drawing attention to your profile, which will include a link to the promoted community.
Use targeted advertising (teaser or raising individual community posts).
Cheat subscribers for money using services.
As soon as new members actively begin to stay in your regiment, the task is to keep them. This can be done just with the help of interesting and useful content. Respect the time of your subscribers and share valuable information with them. Gratitude will not keep you waiting.
Services worth using:
https://smmplanner.com/
https://popsters.ru/
https://jagajam.com/ru – one of the best analytics collection services, but expensive. There are no free rates.
http://allsocial.ru/communities/ – database of communities. You can see the most popular communities by filtering by topic.
http://media-vk.ru/ – collects information on a competitor's group, compiles a portrait of the target audience, parses subscribers of a competitor's group, and also shows a list of groups
subscribed to by community members.
http://xn--90aha1bhc1b.xn--p1ai/ – Cerebro. Target. Doesn't need special advertising J The most popular Runet parser.
YouScan helps businesses stay up to date with customer complaints and requests on social media, respond quickly, and improve customer service.
More useful information about services can be found here.
Internet marketing expert. Head of marketing agency MAVR.
Business degree "Master of Business Administration" (MBA).