Program for mass following and mass liking in Tik-Tok
We will send the material to you by email:
Время чтения:

3

мин.
In the near future, promotion on TikTok will work in the same way as promotion on Instagram in the early stages. Various services and programs have already begun to appear, with the help of which you can launch mass following and mass liking on TikTok.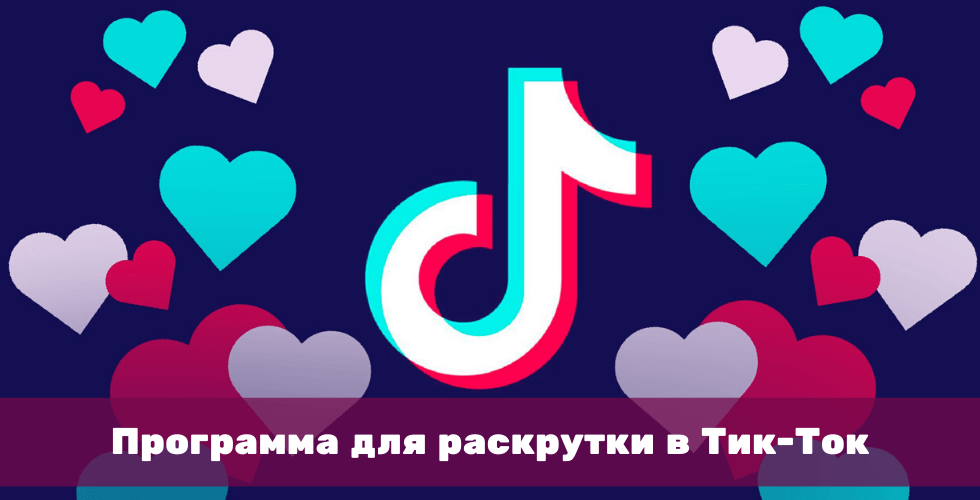 Today we will talk about one of these programs. ToTop Tool is a software for launching mass activities on TikTok.
Read also the article: Cheat likes and followers on Tik Tok: TOP of the best free and paid services.
How ToTop Tool works and what it can do
Imitation of a mobile device
Or more precisely, the work of each account from a real mobile device. That is, after you download, install the program and add an account to it for promotion, all this happens on a regular smartphone. And the social network will see that you just logged in from a new device.
You can find out from which device your account is being used by going to "Device Management" in the settings.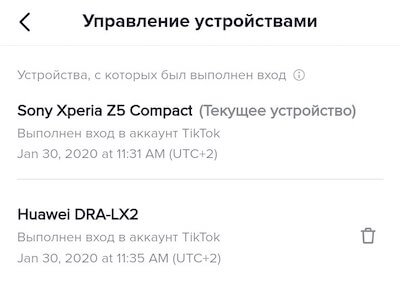 At the same time, when you log into your account through the program for the first time, TikTok will ask you to confirm the entry and show a graphical captcha. Therefore, you will not need to go to the mobile application to confirm the entry.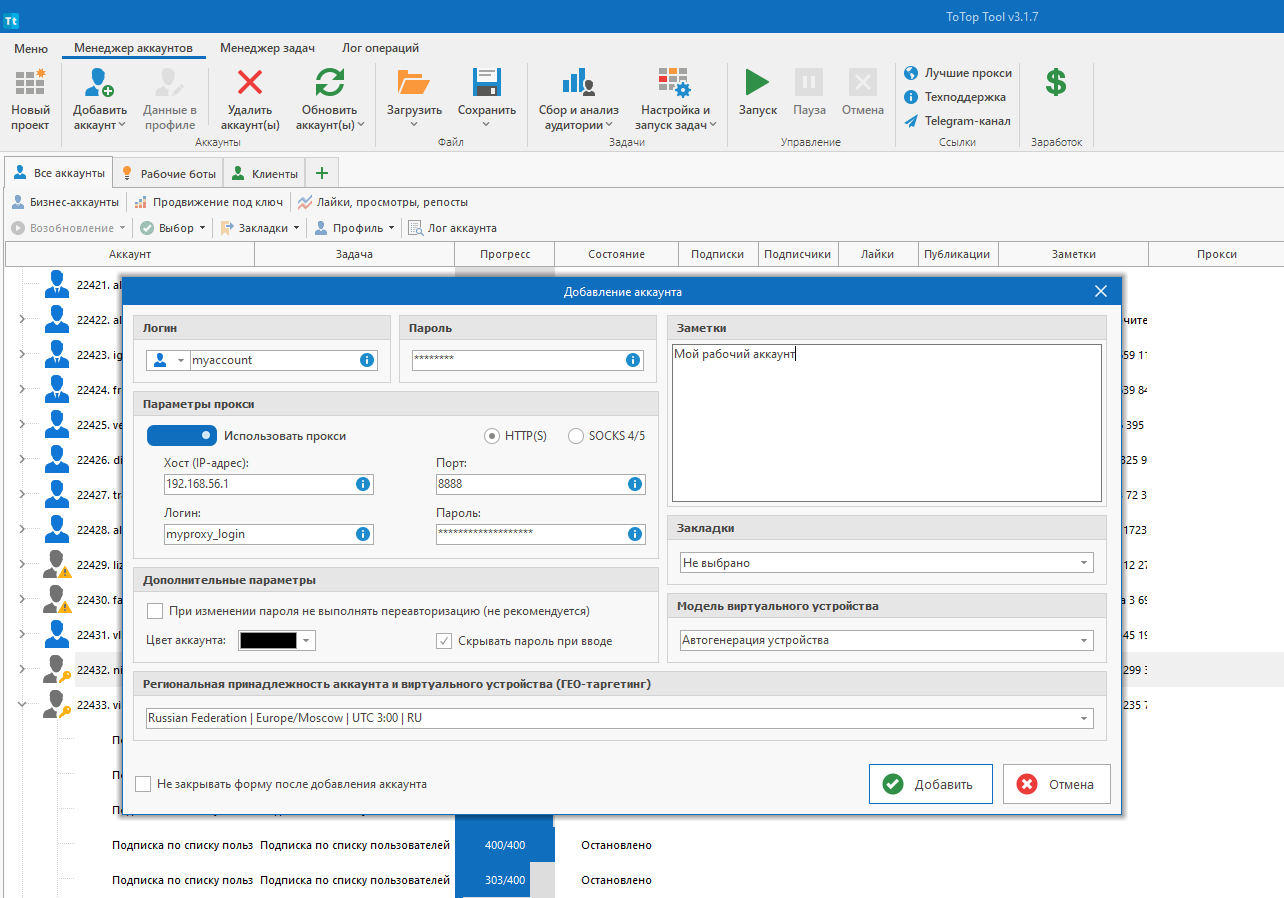 Account registration
This is a tool that allows you to create new accounts automatically. Registration is made on any real or arbitrary e-mail.
Created accounts can be used as technical and parse the target audience.
Parsing
To launch a promotion, we first need to collect the target audience. How to do it? Using the "Audience Gathering" function in the ToTop Tool program.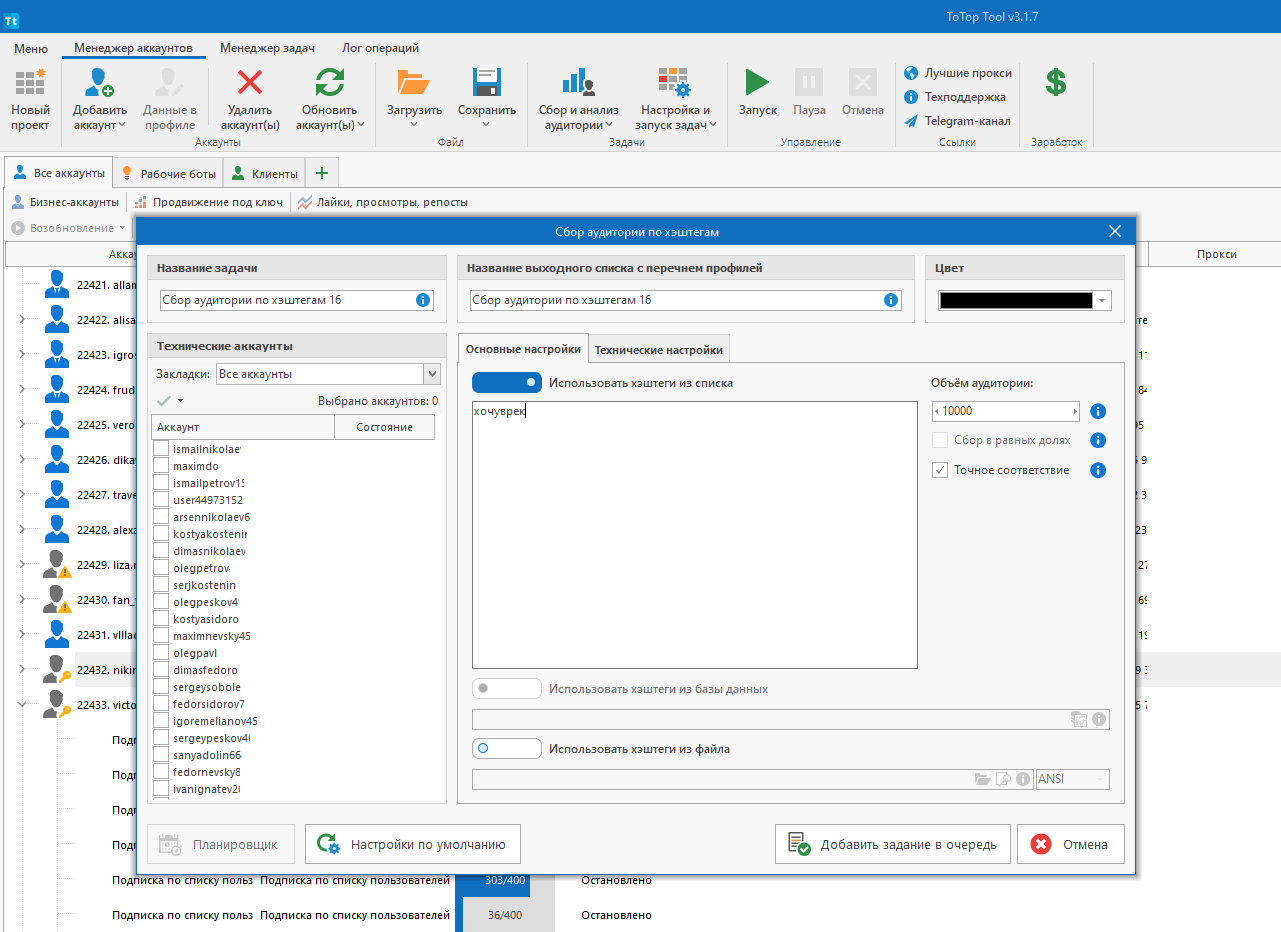 You can build an audience by hashtags and competitors. Files with the collected audience are automatically saved and will be immediately available when you start mass following and mass liking.
Mass subscriptions and likes
The most important thing that the program can do is mass activities: subscription, subscription + likes, likes, unsubscribe. With the help of these activities, there is a promotion in TikTok.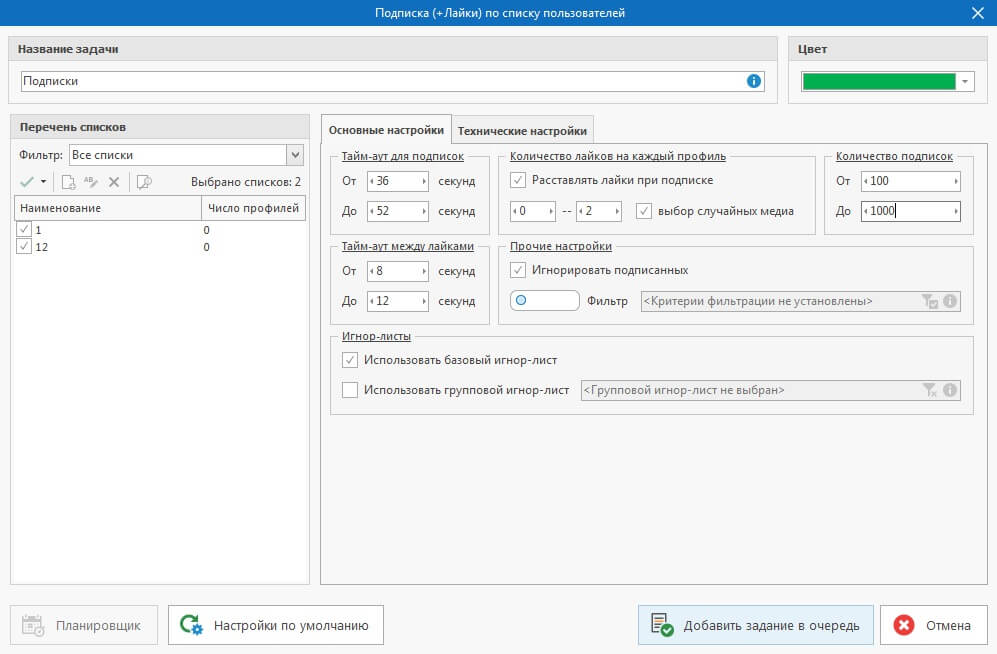 It should be noted that there are no restrictions on the sequence and number of tasks within one account. There are individual and group ignore lists, unsubscribing by date, on-the-fly filtering, arbitrary ranges of timeouts and breaks for all activities.
How to automate mass following/mass liking on TikTok
To automate mass following/mass liking on TikTok, you can use the project system.
For example, we create a group of thematic accounts (like publics) and put them on promotion in the program. In order not to get confused in tasks and lists with the target audience, for each account or group of accounts, we can make a separate project. The project saves all data – profiles, tasks, audience lists, as well as settings. You can make as many projects as you need.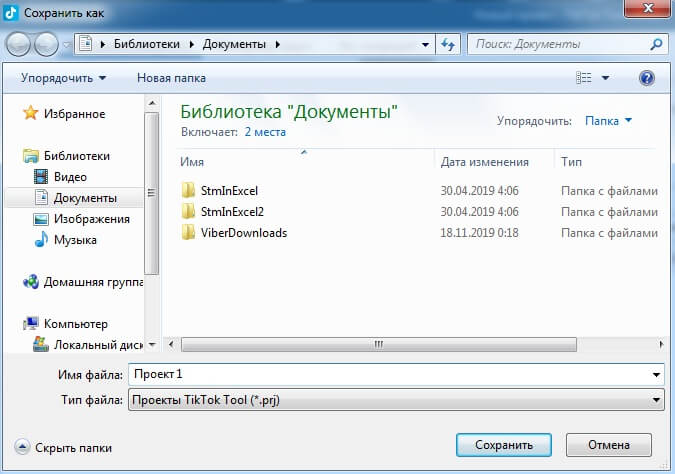 Also, the program interface has:
detailing the tasks performed for each account;
custom tabs;
task manager divided into target and technical tasks;
color and stylistic designations;
comments on tasks and accounts;
quick transition to the profile page in the social network;
HTTPS(S), SOCKS4/5 proxy support.
Affiliate program ToTop Tool
Register on the site, participate in the affiliate program, attract new users and get 30% of their first payment and 10% of each subsequent renewal.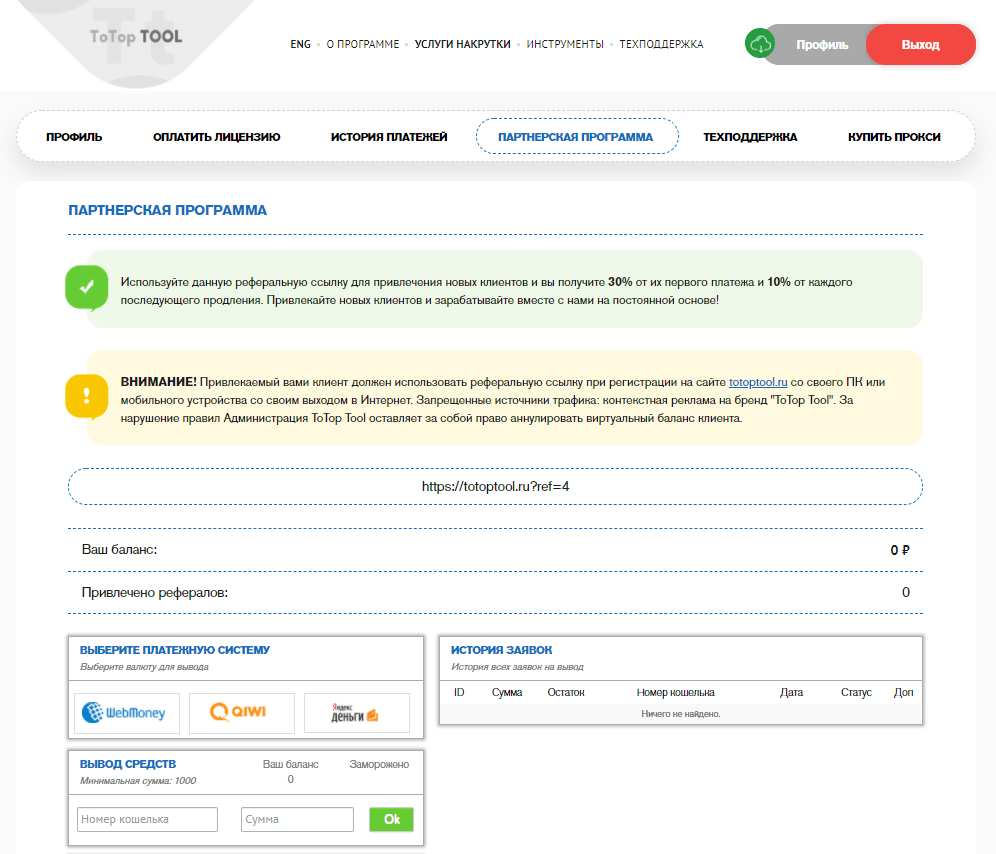 To attract customers, you can place a referral link on your blog, social networks, e-mail newsletters and under any YouTube video.
Internet marketing expert. Head of marketing agency MAVR.
Business degree "Master of Business Administration" (MBA).