Dedicated Hosting: Linux VS Windows
We will send the material to you by email:
Время чтения:

2

мин.
I recently wrote an article on how to choose the right hosting for your web project, what to look for when choosing a provider. Today we will talk about the basis on which it is better to choose a dedicated hosting.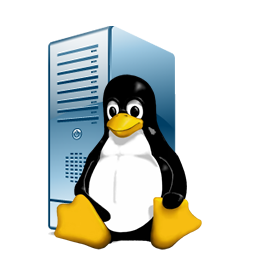 The easiest way to deploy your IT infrastructure is to use free operating systems and software. Naturally, using the operating system of the Microsoft Windows family as the main platform, the company runs the risk of spending the lion's share of the budget on license fees for using these programs. Much less expensive, using as a base OS, something from the linux\unix category. It does not require license fees, purchases of additional software and technical support. With all this, if there is a need to save even more money, then it makes sense to use the linux hosting service, which is available on the sites of hosting providers. Thus, it turns out double savings, on the one hand, on server capacities, and on the other hand, on paid software. In addition, it is no secret that Linux systems are much more reliable and stable than their Windows counterparts. They are much more scalable, customizable and fine-tuned. Unlike Windows systems, Linux does not impose anything extra on the user, only the necessary software in the assembly, the user can install everything else during operation. Also, when creating a virtual server, if desired, you can choose to install and configure additional software that will be added to the assembly during the creation of the kernel of the future virtual machine.
In general, it is now quite difficult to run into a low-quality service for renting virtual machines, of course, this only applies to paid sites. Free sites have never, in principle, differed in the quality of the services provided, well, this is obvious, because it is difficult to keep the bar of quality, in the absence of income. Nevertheless, vds hosting can be rented cheaply among paid services, i.e. find the cheapest among the cheap ones. It is better to try the free tariff package in demo mode beforehand in order to calculate all the pros and cons of the service. You also need to read the information on the service about the technologies used on the site:
whether there is basic anti-virus protection;
barriers from crackers and hackers;
data backup;
fault tolerance systems;
additional, backup channels of communication with the Internet;
hot backup of server shells;
convenient and understandable virtual server administration systems.
This is the bare minimum that you can't do without. It minimizes the possible downtime risks for your applications on rented sites.
Internet marketing expert. Head of marketing agency MAVR.
Business degree "Master of Business Administration" (MBA).