Julia Voytina: "Our Task Is To Unleash The Potential Of The Child And Fall In Love With Art!"
We will send the material to you by email:
Время чтения:

7

мин.
When you communicate with a person who loves his job, you always feel warm towards this person and what he does. Our Client, Yulia Voytina, definitely belongs to such people. Julia told how the Princess Children's Ballet Studio was created and how the studio works in the new realities.

– Julia, tell us your story, how did you get into ballet and come to your school?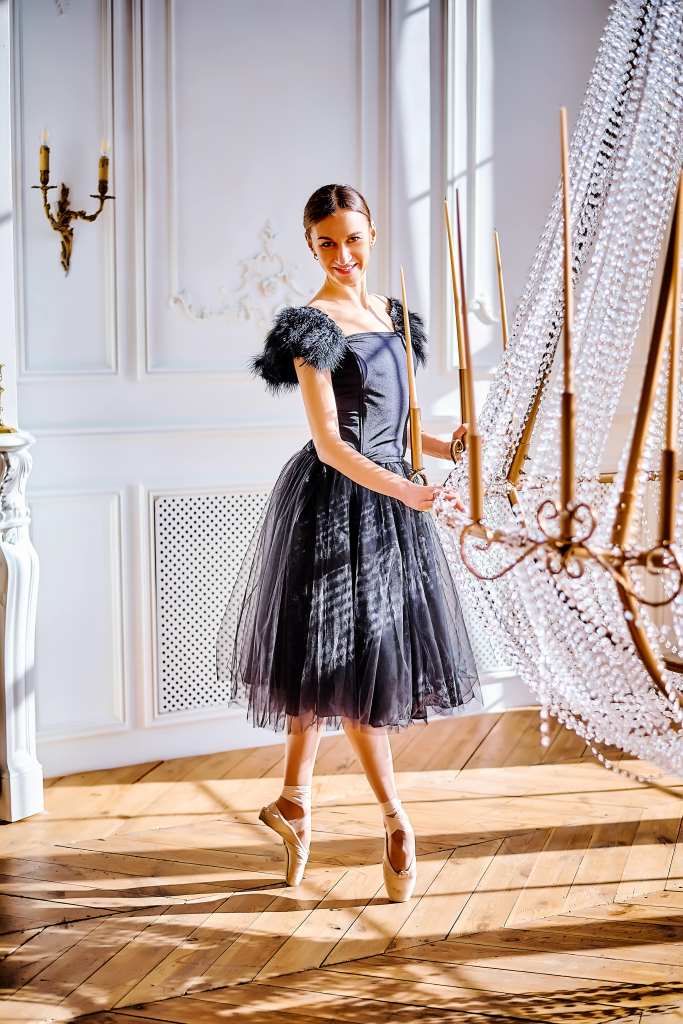 – Good day! I got into the world of ballet as a child, from the age of 7 my sister brought me to a ballet school, where I easily passed the entrance exam, and they accepted me. From that moment on, I combined two schools, a general education Gymnasium, and in the evening I studied at the Children's Art School at the Choreographic Department in Mariupol.
It was not easy to combine two educations, but it brought up a strong character in me and taught me to overcome difficulties and trials. Even though the ballet school was evening, I received a competent education, a good base, and good physical data. For this special thanks to my teacher Vylegzhanina N.S.
After completing my secondary education, I decided to quit ballet, and entered KhAI for a higher degree, specialty "Project Management", but ballet did not let me go. I had good physical preparation, and as a student, I got a job in the Show Ballet and toured different countries.
Then I came to America on a student program, and again all the paths led me to ballet J I worked in New York at the Nika ballet studio, where I got a great experience working with children and saw a completely different approach to teaching in ballet schools. It impressed me very much.
Upon returning to Kharkiv, I nevertheless graduated from KhAI, I really love this university and graduated from it successfully, but after 5 years of study, I realized the most important thing is that my fate always goes hand in hand with ballet and that I want to tie my life with pedagogy.
Then I write my thesis "Opening of the ballet studio in Kharkiv" based on the experience gained in America and training at KhAI. The diploma work was excellently defended and a couple of years after the birth of my son, I realized my project.
So in 2012, the Princess Children's Ballet Studio was created. Then I entered and graduated with a second higher education at the Kyiv National University of Theater, Film, and Television named after I.K. Karpenko-Kary with a degree in Directing Classical Ballet. I got great experience and knowledge, what makes a second higher education good is that you already understand what you need and consciously go to his training.
– Tell us in detail about the activities of the ballet school.
– The main feature of the ballet school "Princess" is to unleash the potential of the child and fall in love with art! To give a good start and foundation for the child, to develop natural abilities, to introduce the stage, and demonstrate the versatility of this art form.
Why is ballet a multifaceted art? Because it includes three, imagine three lines at once – music, dance, painting. If you have been to a ballet performance, then you have seen amazing scenery and images – this is a Painting that takes us to one or another plot, you hear beautiful classical Music performed by the orchestra, and you contemplate the Dance, in which the artists convey the story of the performance without words and storyline.
This year the ballet studio "Princess" will celebrate its tenth anniversary, and a lot of things will have to be started anew after the events that have taken place, but one thing is for sure, there will be changes, as I have gained a new experience that I want to apply in working with children. Because the most important aspect for me is the health of children!
– At what age can girls learn ballet, and at what age is it too late? Do you work with boys?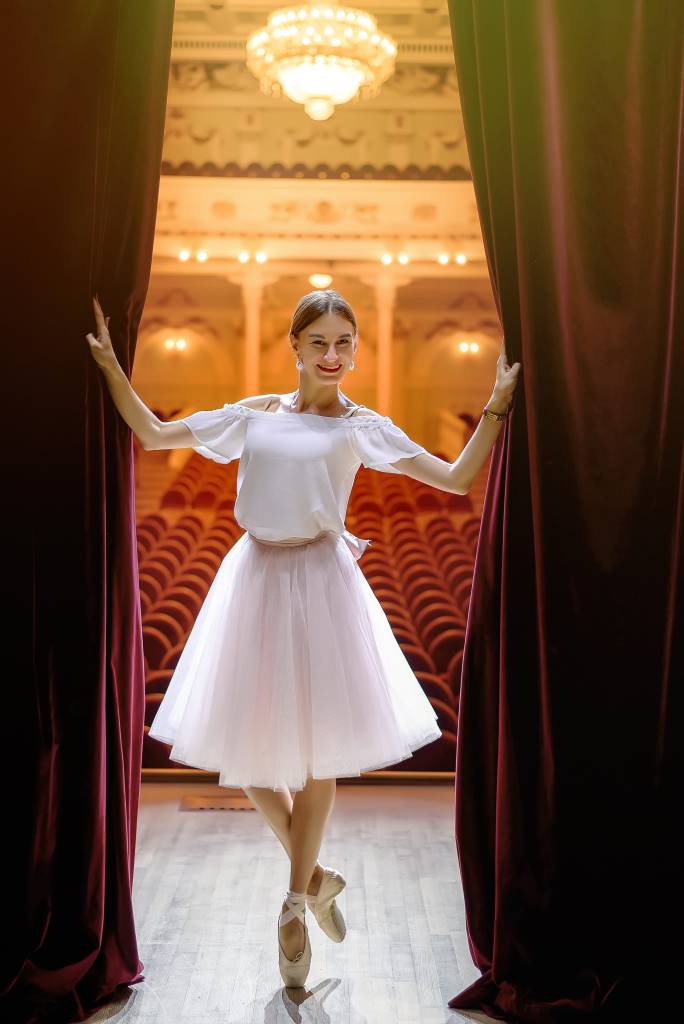 – We start the first ballet class at the age of 6, where the very basics of classical choreography begin. From the age of 9, the most important thing already begins, this is setting up the barre and pointe shoes. It is desirable to be in time for 9 years, at 9 years it is not too late.
We also have groups for little ones from 3-5 years old – this is preparation, where everything playfully takes place, it is exciting, rhythm and basic steps and forms are studied.
Unfortunately, we don't have boys. L We tried to recruit a group a couple of times, but we didn't succeed.
– What is the use of ballet for little girls?
– I can list it for a long time, but I will describe the most important.
Ballet gives the child a royal posture, the study of the work of all muscle groups, coordination in movement, musicality, aesthetic education, self-confidence, determination, elegance, and harmony.
– What is the prospect for ballerinas now, if you connect your life with ballet? Is there a lot of competition in this area?
– It's hard for me to talk about it at the moment, but I can say one thing if a person has great willpower and a stubborn character and he is purposeful, he has excellent physical data – only then do you need to connect your life with ballet. Although the ballerina is graceful from the stage and outwardly, you cannot imagine what a titanic work it is in the rehearsal room to achieve that lightness. Not every girl is given this and not everyone can withstand such loads. What about competition. O! Yes! She always is, was, and will be!
– How does the school live in the new reality?
The school is alive. 🙂 Now the whole lesson has been transferred to online, as the city is not safe and most of the students have left. Unfortunately, not everyone has the opportunity to attend and connect to the lessons. Plus, it's summer now, and the kids always have vacations in the summer. In July, one group remains to work, I personally work with older children, ages 8-11.
Since August we have been planning to recruit new students, while online, but we hope to return as soon as possible to our favorite hall on Plekhanovskaya 4a
– Is ballet expensive?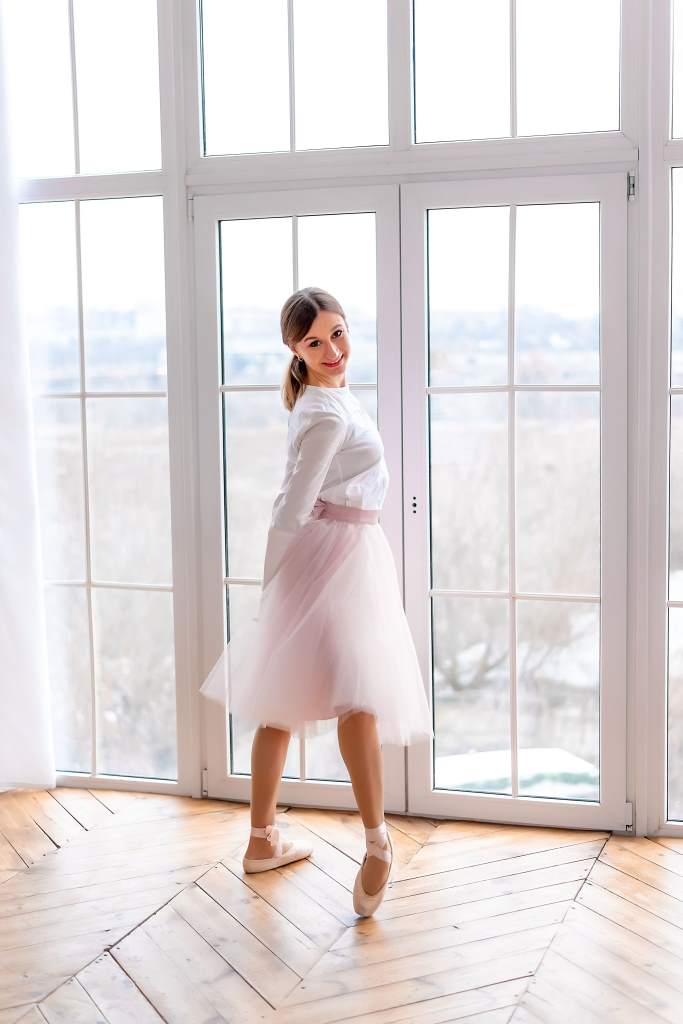 – It depends on what you compare it to. Compared to rhythmic gymnastics, figure skating, and ballroom dancing, it's cheap. When compared with circles in secondary schools, it is expensive. Every parent should understand that quality services and good conditions will cost money. And the older the child, the costs increase, as the needs and workload of the child increase.
– Tell us about your Ballet Camp
– ОООО. This is my favorite time to spend with kids. Every year we organize a summer camp for children based on the Forest Lakes sports camp in Stary Saltov. In the camp, the children spend a very active and fun time. They also have workouts every morning, master classes, a lot of entertainment, 4 meals a day, and a swimming pool. Last year, one of the best indicators for us was that children forgot to call their parents. Their days were so full of emotions that they did not get bored at all and did not pick up gadgets. This year we are deprived of the camp, and we did not manage to collect and hold the camp, to my great regret.
– What marketing tools do you popularize your school with?
Service maintenance.
Advertising.
Loyalty and pricing system.
---
The interview was prepared as part of the "Interviews with our Clients" project. If you are our Client, and we still have not talked about your project in the blog, contact us in any convenient way to prepare for publication.
Expert in media marketing.
Speaker of specialized events on the topics: journalism, sales and media marketing.