Startup Flai, which analyzes sounds, influencers, and trends on TikTok. How useful is this service?
We will send the material to you by email:
Время чтения:

2

мин.
The Ukrainian-Estonian startup has created a service based on AI (Artificial Intelligence) for TikTok analysis – Flai. It can analyze sounds, influencers, and trends and make popularity growth forecasts with 90% accuracy for the next 24 hours.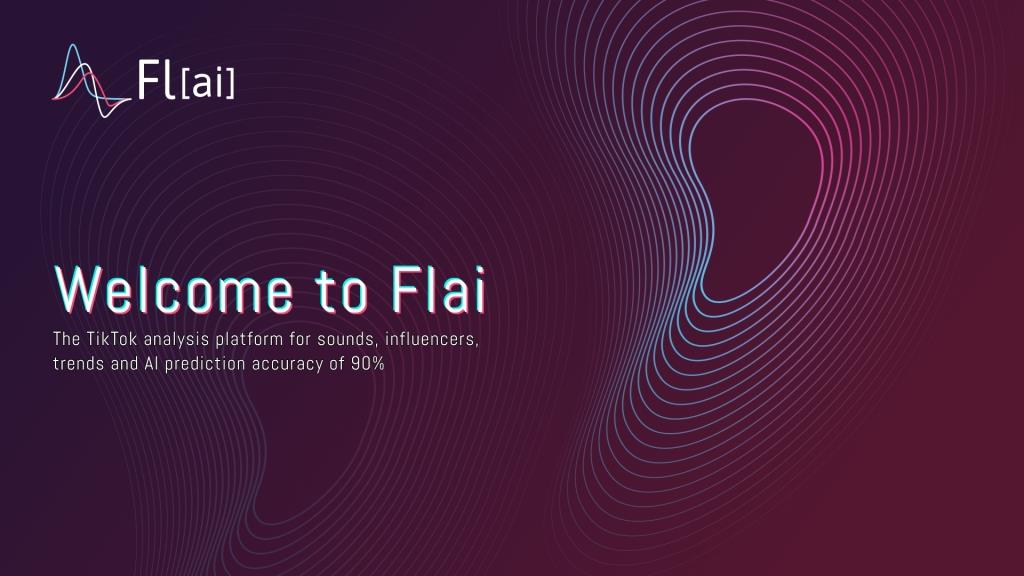 Scientists from the National University "Odessa Polytechnic" worked on the prediction system and mathematical models. The team includes Zoya Sokolovska (Doctor of Economic Sciences, professor), Irina Ivchenko (PhD, Associate Professor), Lyubov Lingur (PhD in Economics, associate professor), and Oleg Ivchenko (PhD student). One of their articles can be found at the following link.
According to the project's CEO, Anna Urban, the service processes a vast amount of data generated by TikTok and provides valuable information in three main directions.
Sounds: In this section, you can find:
Every 24 hours, AI finds and selects all new sounds on TikTok and adds them to the platform.
A flexible filter system that allows finding sounds for any account/business and influencers easily.
A filter that distinguishes between original and standard sounds.
A music recognition tool.
Various graphs and over 12 exclusive metrics.
Growth forecasts from AI.
Information on how often TikTok recommends this sound in any country worldwide.
Influencers: Here, you can find:
Daily selections of influencers from all countries and corners of the World.
Hashtags used by popular influencers.
Detailed content analytics and over 14 different metrics.
Video content carefully selected with the help of AI.
Over 50% of metrics that are not present in any other analytics and service worldwide.
Top charts based on influencer themes.
A comparison system with results to determine the most prioritized option.
Trends: This section focuses on:
Daily collections of new trends from all over the World.
Analytics of collaborations and influencer activities based on @mentions.
@duets analytics.
An influencer classifier with a division into verified and non-verified.
Growth graphs.
Top trend charts for any country worldwide.
A comparison system to understand trend differences.
The main team of platform creators, Dmitry Gribenyuk, Oleg Ivchenko, and Artem Chaban, was guided by the goal of helping the music industry in Ukraine to find and discover promising musicians from the very beginning of the development.
According to the authors' intentions, such a service can be useful for anyone engaged in activities on TikTok, as it provides a wealth of analytics and insights. This can primarily help talents promote their accounts and reach a wider audience. The aim is to make content more frequently appear in global trends. Additionally, this will improve the efficiency for brands, media agencies, music labels, content creators, and talent scouts in their talent search.
Internet marketing expert. Head of marketing agency MAVR.
Business degree "Master of Business Administration" (MBA).