HR analytics: how to set up and use
We will send the material to you by email:
Время чтения:

6

мин.
Introduction to HR analytics and its role in HR management
HR analytics is a powerful tool that plays a key role in HR management in modern organizations. It is the process of collecting, analyzing and interpreting employee data in order to make informed and strategic decisions. HR analytics helps companies to better understand their workforce, optimize HR processes and create favorable conditions for the development and growth of employees. This tool provides HR and company management with factual insights into performance, satisfaction, hiring and other HR metrics to help make informed data-driven decisions and focus on strategic support for workforce development.
The Importance of Data Collection and Analysis for Informed Decision Making
Collecting and analyzing data in HR plays a critical role in making informed decisions. They provide HR professionals with valuable insights into performance, employee satisfaction, training effectiveness, and other key aspects of HR management. An important element of this process is the use of various metrics to measure results and evaluate performance. A certain metric allows you to quantify a specific indicator. With their help, the HR department can identify successful HR practices and identify areas for improvement.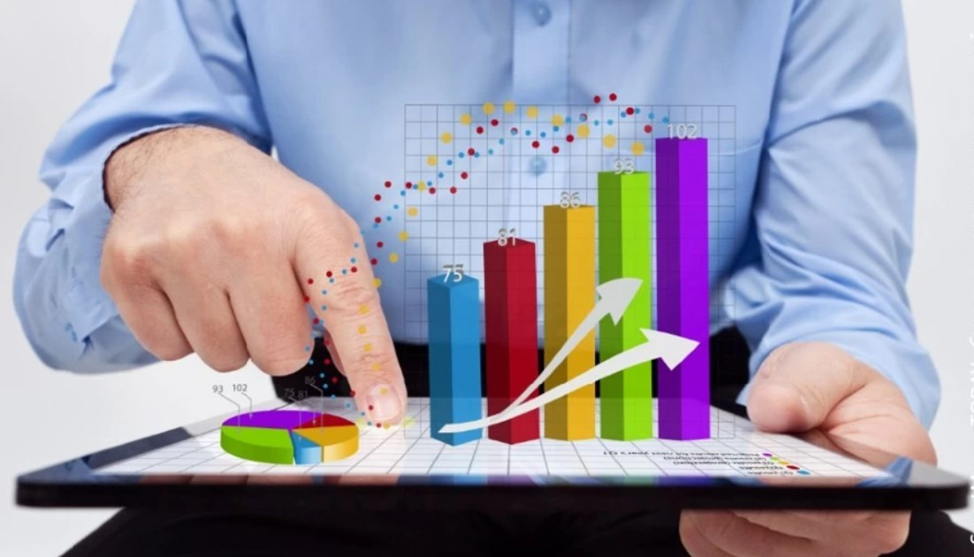 Definition of key performance indicators (KPIs) for HR processes
To evaluate the effectiveness of HR processes, it is necessary to define key performance indicators (KPIs) that will reflect the achievement of the goals set. Key indicators can be varied and depend on the specific tasks of the HR department and the company's strategy. For example, KPIs may include metrics such as job fill time, employee retention, employee satisfaction, learning, and other metrics that will be linked to the company's business performance. Properly chosen KPIs allow you to measure the effectiveness of HR processes and identify areas for improvement.
Collection and storage of personnel data: best practices and tools
For successful work with HR analytics, it is important to properly organize the collection and storage of personnel data. Automating the data collection process to help reduce the risk of errors and increase the accuracy of information is one of the best practices. You should also ensure that data is stored securely in accordance with the requirements for the protection of personal information. For the convenience of data analysis, you can use specialized analytical tools that help you visualize information, identify trends and perform deeper analysis.
Tools for collecting and storing personnel data
There are many tools that help collect and store personnel data. Here are some examples:
BambooHR: is a human resource management system that helps automate many HR processes, including the collection and storage of personnel data. BambooHR offers features to track vacations, hires, productivity, and more.
Workday: is a cloud-based financial and human resource management platform that offers tools to plan, analyze and complete important HR tasks.
Zoho People: is a human resource management system that offers tools to manage and analyze personnel data, offers features for vacation management, time tracking, productivity, and more.
SAP SuccessFactors: is a cloud-based human resource management solution that helps automate HR processes and manage workforce data, offering features for talent management, training, performance, hiring and more.
Oracle HCM Cloud: This cloud-based human resource management solution offers talent management tools, social media, analytics and more.
ADP: This is a complete solution for human resource management, including payroll, taxes, insurance, recruitment, training and development.
Data Analysis Methods for Identifying Trends and Issues in HR
Predictive data analysis is one of the key steps in HR analytics. Data analysis methods allow you to identify trends and patterns hidden in a large amount of information. Statistical methods such as correlation analysis and regression analysis make it possible to determine the relationships between different variables. Cluster analysis helps group employees according to certain characteristics and identify general trends in staff behavior. Such an analysis allows timely identification of problems and risks in the HR sphere and development of measures to prevent them.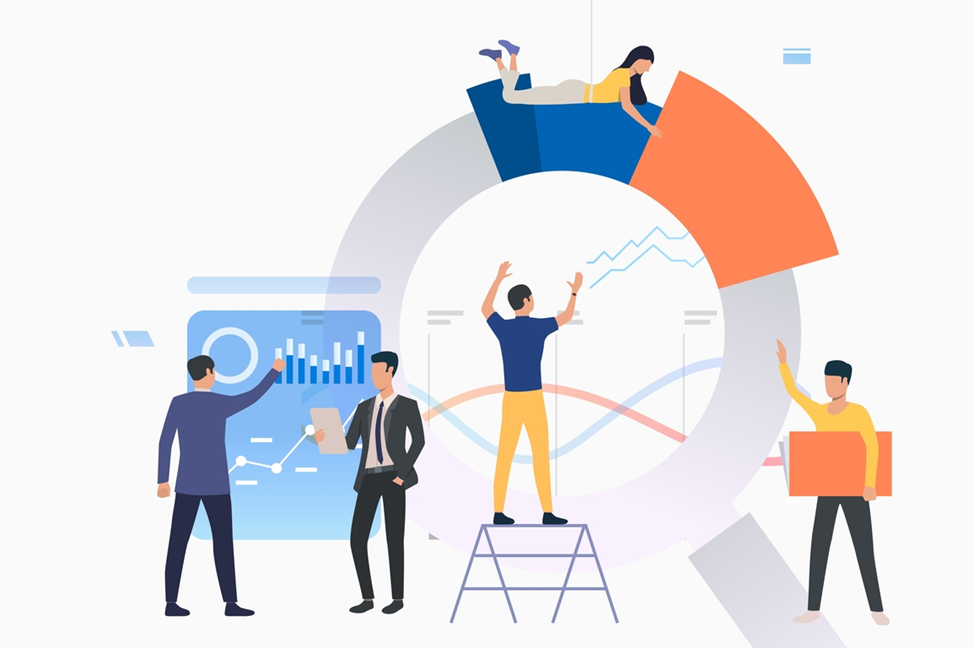 Data visualization: creating visual reports and dashboards
One of the important stages of HR analytics is data visualization. Creating visual reports and dashboards allows you to present information in a convenient and understandable form. Graphs, charts and infographics help visualize complex information and highlight key aspects. Dashboards that combine various HR indicators allow you to monitor the status and effectiveness of HR processes in real time. Visual reports and dashboards make HR analytics more understandable and accessible, which makes it easier to make decisions and build a personnel management strategy.
Data Interpretation: Using Analytics to Make Decisions
Data interpretation is a key stage of HR analytics, as it is at this stage that conclusions are drawn and decisions are made. To correctly interpret the data, it is necessary to take into account how the problem is set and use various methods of analysis. A competent understanding of the data allows you to identify successful practices, understand the causes of problems and take actions to improve HR processes. It is also important to take into account the peculiarities of the organization and the specifics of the business, so that the decisions made are best suited to the needs of the company.
Optimize recruitment and recruitment processes with the help of analytics
Analyzing data on the recruitment process reveals effective methods for attracting talent and identifying the sources of the highest quality candidates. HR analytics also helps to identify weaknesses in the recruitment process and develop measures to eliminate them. Analyzing successful hirings allows you to create a profile of the ideal candidate for each position and make the recruitment process more efficient and effective.
Staff Development and Training: Needs Identification and Program Effectiveness
HR analytics helps identify needs for staff development and training. Analysis of data on competencies and professional growth of employees allows you to identify areas in which skills and knowledge need to be developed. Identification of training needs helps to develop individual programs for employees and ensure their professional growth. Also, HR analytics allows you to evaluate the effectiveness of training programs and identify those that bring the greatest benefit to the company and staff.
Employee Retention and Motivation: Satisfaction Analysis and Suggestion of Improvements
Analysis of data on the level of staff satisfaction allows you to identify factors that affect employee satisfaction and determine the causes of staff turnover. Identification of problem areas allows developing measures to improve working conditions and staff motivation. HR analytics also helps evaluate the effectiveness of motivational activities and suggest improvements that will help retain the most valuable employees and increase their productivity and satisfaction levels.
Conclusion
HR analytics provides companies with the ability to improve HR management by making informed and strategic data-driven decisions. Collecting, analyzing and interpreting data allows you to identify trends, problems and needs in the HR sphere, and visualizing information makes analytics more understandable and accessible. Proper use of HR analytics allows you to optimize HR processes, improve staff productivity and increase employee satisfaction. This powerful tool is becoming a must for today's organizations seeking to successfully manage their workforce and achieve outstanding results in their activities.
Internet marketing expert. Head of marketing agency MAVR.
Business degree "Master of Business Administration" (MBA).