5 apps to add music to Instagram photos
We will send the material to you by email:
Время чтения:

6

мин.
The social network Instagram is a platform for sharing interesting photos and videos. But how can you make your posts more intriguing and memorable? Help in this matter will be provided by the superimposed music on the photo on Instagram.
The function of adding music is already available on Instagram, but, unfortunately, is not available for some countries, for example, for the Russian Federation. If you cannot wait and want to edit an interesting video right now, you will have to use third-party applications.
How to add music to photos on Instagram?
Many successful bloggers often supplement the photo with a specially selected composition.
This action has a number of positive aspects.
This format is currently a trend, for example, downloaded videos from TikTok most often fall into the "Recommendations".
Musical accompaniment allows you to draw attention to the desired photo or publication.
In addition to visual perception, users are included in the work and sound.
Subscribers really like it when an interesting blogger uses their favorite songs to decorate their photos. Subsequently, hearing this song, they will definitely remember your post.
Measure is important in everything. If the author of the photo often uses music, publications will quickly lose their originality and novelty effect.
As mentioned above, putting beautiful music on text, video or photo just using the Instagram application will not work, you will have to work with utilities created specifically for this purpose.
The principle of working with these programs is quite simple and has no significant differences: you need to add a picture and the selected musical accompaniment, determine the duration of the track and simply cut off the excess.
How to add music using apps?
What is "multimedia" and does it make sense to do it? Multimedia is a hybrid that combines a static image and a music track. This way of laying out photos allows you to revive the photo and make it memorable.
There are some great, free apps out there that will make your photos speak. A big plus of these programs is their "friendship" with social networks.
Flipagram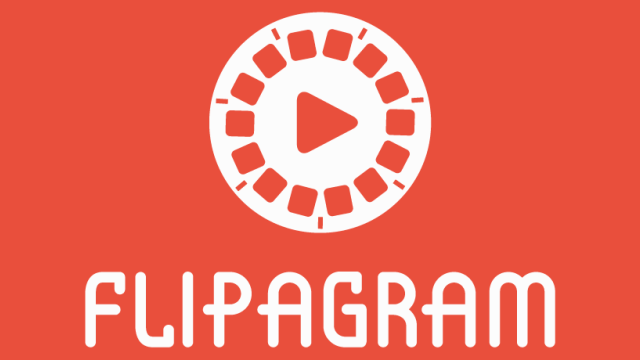 Link to service – https://apps.apple.com/nz/app/flipagram/id1436128701
Now we will learn how to put music on Instagram photos using the most popular utilities.
One of the most popular is Flipagram, which allows not only to "revive" a photo, but also to create entire clips using a series of photographs. When choosing a photo, you can take images that capture a specific event, or collect photos of the same subject.
The procedure for working with the application is as follows.
Login to the program.
Click on the video camera icon.
Open the "Photo" tab.
From the "Photos" section, select a couple of images and click on "Start creating".
To add music, press the note symbol. The desired track can be found in the "Popular" or download it from the memory of your own gadget.
After selecting the song, you should click on "Confirm".
After editing the fragment, click on "Next".
The finished photo with music overlaid on it can be saved to your mobile device by clicking "Save Local".
Photos can be cropped or duplicated.
The results of creativity can be uploaded to YouTube, shared via e-mail, or presented to the public on Instagram.
SoundTracking

Link to service – https://soundtracking.en.softonic.com/android
The principle of working with the program is as follows.
Open SoundTracking.
Log in via Instagram.
Download a track directly from the music database of this program or from a mobile device.
Click on the ellipsis icon.
After that, you can choose a photo for the post.
After completing the work, click "Share", selecting Instagram from the list of suggested applications.
How to add music to photo via PC?
An interactive platform aimed at users who prefer mobile devices provides few options for PC owners. They can only edit personal information, view the feed and like the post they like.
Of course, you can add music to a photo using a computer, but you will have to upload the resulting masterpiece to your account using a mobile device. How to add music to Instagram from a computer and what third-party applications can I use?
InVideo
Link to service – https://invideo.io/ru/sozdayte/
This popular resource is quite easy to use. To get started, you need to open the site, and then click on the "Try" button. Enter the "Photo Gallery", find the tab "My device". After simple manipulations, you can start uploading photos that are directly on your PC. Then you need to add music and click on "Edit". When finished, the file must be saved.
FROM FOTO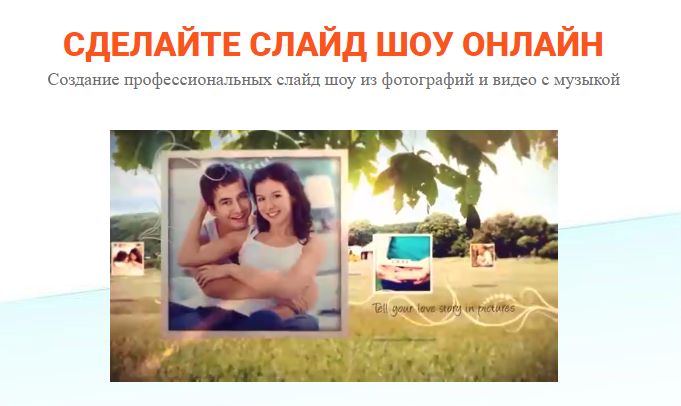 Link to service – https://fromfoto.com/
The program is paid, but very high quality. If you want to use the service for free, you will have to fulfill the requirement: the result of your creativity – a photo with music superimposed on it – will be available only 12 hours after the completion of the work.
So, how to work with the application?
Open it.
Click on "Create a new video".
Upload photos.
Add a track to them.
Specify email.
Click on "Create Clip".
The clip saved in the PC memory must be downloaded to the phone in order to be able to upload it to social networks and show the world the fruits of their labors.
FlexClip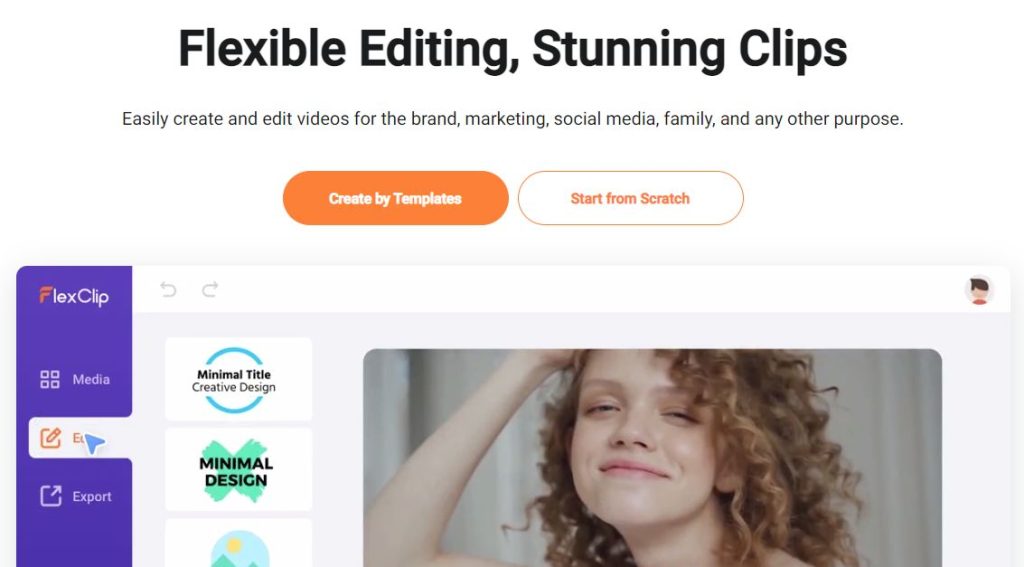 Link to service – https://www.flexclip.com/
Key features:
Millions of royalty-free stock media, including photos, videos, and music.
Over 3000 exquisitely designed templates in various categories.
Cloud storage feature for editing from multiple devices anywhere, anytime.
Storyboard and timeline mode for both beginners and professionals.
GIF creation, image background removal, screen recording and video converter are supported.
Can there be copyright issues?
Copyright is a kind of protection of human works. The rights of the author can be:
visual. They protect the legal right of the author who created games, videos, images, posted photographs, drawings and pictures for public viewing;
written. They apply to various literary works: books, excerpts from them, texts, etc.;
audio. Protect voice messages, music, songs, etc.
By posting on social networks, you should not violate copyright.
No matter how strange it may sound, any composition has an owner. And he may not like that his creation is used by others, even if they do not pursue selfish goals.
Protecting their users, social networks apply penalties to violators of the order: they remove material and even block the profile. Today, unpleasant cases are not uncommon when a person tried, put his soul into his brainchild, spent time and energy, and as a result not only did not receive recognition, but also became a thief.
After all, ignorance of the laws does not give the right to break them. And Instagram is very good at watching, imposing a number of restrictions on the offender.
How to avoid an unpleasant situation? You can record music on a voice recorder, and only then insert it into a video or overlay it on a photo. Of course, the quality of such musical accompaniment will significantly decrease after the actions taken. But the risks will be minimal.
Music can be speeded up or slowed down. This will significantly reduce the possibility of deleting the publication.
But the best method is to use music that is not copyrighted. In the track libraries, which are available on both Facebook and YouTube, you can listen to and borrow such musical creations.
Conclusion
As we can see, there are no particular difficulties in imposing music on photographs. When uploading your work to Instagram, be aware of the restrictions on the length of the video and observe copyright.
Internet marketing expert. Head of marketing agency MAVR.
Business degree "Master of Business Administration" (MBA).