How to become a SEO specialist?
We will send the material to you by email:
Время чтения:

4

мин.
Learning SEO by doing
To try myself in SEO I started, for example, with creating Internet marketing expert website in Russian. Promotion is focused on Ukraine (google.com.ua) and Russia (yandex.ru). Only your own website may allow experimentation with minimum consequences for your consciousness.
I can not imagine a good SEO specialist without a private website (direction and scale do not matter).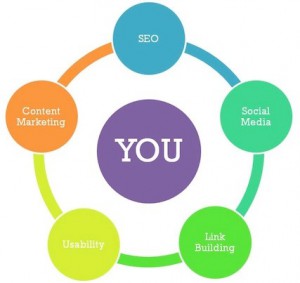 Constantly read dedicated resources to study SEO
Learn main terms and professional expressions of this sphere, read official manuals of search engines optimization (website creation and appropriate optimization recommendations from Yandex and search engine optimization for beginners manual from Google 2.0)
Read books (there are «20 books on the list I read in 2012», you will find links to books reviews. You'll find there links for books reviews).
Read websites. I have a lot of RSS subscriptions and also receive a lot of information using email subscriptions.  Here are examples of websites I read regularly.
http://searchengineland.com
http://searchenginewatch.com
http://moz.com
Watch videos, listen pod-casts.
As long as SEO becomes more and more SEM (search engine marketing) it would be good to know marketing basics.
Visit sphere oriented dedicated events.
One more condition. As long as search engines search algorithms change constantly and new possibilities appear you should regularly monitor information. You have to be ready for this and systematically spare some time in your schedule for self-improvement!
Sign up for SEO specialist course in your city or use online course.

Try to work in SEO company
Here you may see experienced specialists at work and learn how to work with SEO instruments that you couldn't have bought if you were a freelancer. You'll be taught budget distribution, analytics and it's a chance to acquire self-assurance. I think that 9 month – 1 year period will be enough to get needed experience and start working for yourself.
Main clients of SEO specialist:
SEO companies (they will act like intermediaries);
Private individuals and companies (i.e. working directly with customer).
First it will be hard to find SEO clients, that's why take a chance to build you partnership system. For example, clients exchange with copywriters, web-designers, developers and others.
Body of knowledge SEO specialist should possess:
Search engines ranking algorithms knowledge (as you gain experience you obtain not only knowledge but also understanding of search evolution and may predict to some extent its further development).
Portfolio with successful websites promotion examples using high frequency competitive requests (This is ideal case. If you have your own website you may already show something.)
Expert knowledge of Excel. Ability to analyze and make you own conclusions.
Basic knowledge of advertising and Internet marketing.
Main exchanges, website analysis and promotion instruments knowledge.
Additional skills:
HTML, CSS basics.
Ability to work with standard CMS: Drupal, Joomla, WordPress.
SEO specialist responsibilities
Each company has it's own requirements. I will try to make picture as broad as possible.
Comprehensive website audit.
Tactics and strategy development to optimize website for search engines (SE).
Semantic core composition: choosing and analyzing key words and object URLs, clustering. In time semantics updates.
Internal websites optimization. Working with code, relinking, content (text, graphics, video) and so on.
External optimization. Links mass analysis.
Usability analysis.
Work specification creation for developers, copywriters, designers, slicers.
Making a website more trusted: PR, тИЦ, mR, DA.
Search engines algorithms changes monitoring.
Working with reports: by positions, traffic, conversions and so on.
Where to look for a job
Usually:
Job opportunities that you may find on SEO companies' websites;
Recruiting websites job opportunities;
Ask people you know if they have a proposal for you.
Creative approach:
Use your knowledge of contextual advertising (Google AdWords) to promote yourself;
Communicate directly with potential clients, do free audit.
Promote your account in Linkedin (you may find my profile example here).
Pros and cons when working as SEO specialist
Pros:
There will always be work to be done. It's a highly required job today. You'll have a wide range of choice where to work: work for yourself or for SEO company with some projects; or work not for SEO company having only 1 project.
The salary is higher than market average.
Career growth up to Internet marketing expert, marketing director, development director and so on.
Cons:
Search engines algorithms dependence. A lot of time has to be spent for tendencies' monitoring and for promotion strategy correction.
There are no strict doctrines or rules how exactly to promote a website. Success can be reached by using analysis, experiments, and creative approach to optimization.
There is a lot of routine and mechanical work.
Internet marketing expert. Head of marketing agency MAVR.
Business degree "Master of Business Administration" (MBA).