Envelopes with a logo or how to stand out a little business
We will send the material to you by email:
Время чтения:

4

мин.
Today, many organizations use branded printed materials to attract new customers and present the company in the best light. Thanks to image-building accessories such as branded envelopes with a logo, correspondence is not lost among the huge number of letters. Envelopes with the company logo placed on them play a special role in business correspondence and increasing the client base.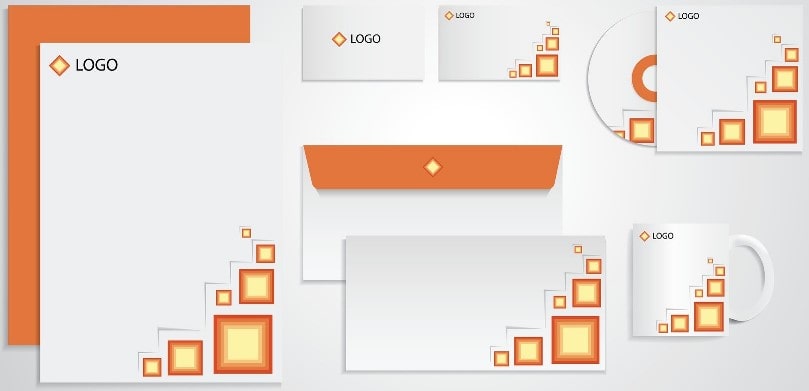 What is their feature?
Designers develop the design of envelopes based on the characteristics of the company, and they, in turn, instantly attract the attention of the addressee. Thus, the main goal is achieved – correspondence falls into the hands of the person to whom it is addressed in a timely manner.
Making envelopes with a logo is becoming an increasingly popular service, as the letter has an interesting design, original symbols, and catchy slogans. Such printed products attract the eye and arouse interest, which gives an almost one hundred percent guarantee of reading the letter, and not sending it to the trash.
What are branded envelopes used for?
Many organizations and companies use envelopes with logos to send a variety of business and informational correspondence. Letters may be aimed at:
commercial partnership proposals;
delivery of business cards to your partners;
delivery of booklets and catalogs to customers;
congratulatory correspondence in the form of postcards for various holidays and dates.
To achieve all these goals, companies use branded envelopes, which can be standard and custom sizes.
What types of envelopes are used to deliver correspondence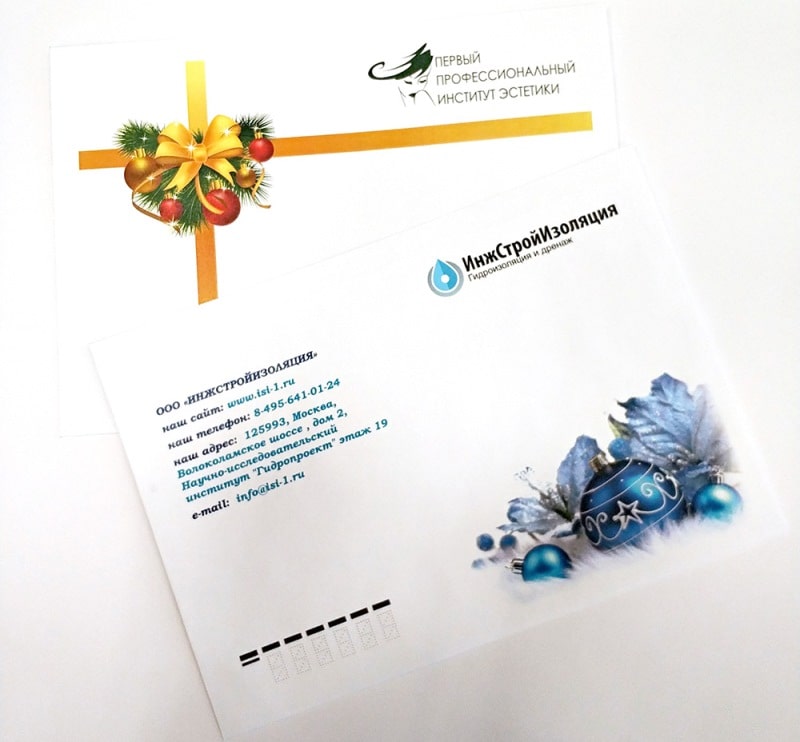 There are several types of paper postal products. Along with the usual and familiar envelopes, products with a narrower specialization are used today. Printing companies offer to consider several subspecies of branded envelopes with logos:
products with plastic windows;
products with an extension, which are usually used for mailing booklets and catalogs;
air-sealed products used to ship CDs and other fragile items;
waterproof envelopes for especially important documents;
envelopes for mailing business cards.
The printing of envelopes of various types for a company may have significant differences in size and content, but they all have a common logo, which is their corporate identity.
What formats can envelopes have
The printing house can print envelopes as urgent orders, as well as ordinary ones that meet the standards. The customer is offered the production of individual orders that do not correspond to the standard sizes of envelopes. Many printing organizations do not charge additional fees for urgency from customers, which undoubtedly makes them one of the leaders.
Most for mailing promotional products in A4 format, has a flap on two sides, short and long. Size 229X324 mm.
C5 it is called "Double Russian". It is made for sending A4 documents folded in half. Size 162X229 mm.
C6 is called "Russian". It fits an A4 paper sheet folded in four. Size 114X162 mm.
E65 with the name "Euro" has an elongated shape. Size 110×220 mm.
K8 – an envelope for mailing postcards. Size 150X150 mm.
K7 – also for congratulatory correspondence. Size 90X140 mm.
K6 is a product in which CDs can be sent. Size 125X125 mm.
Envelope printing with company logo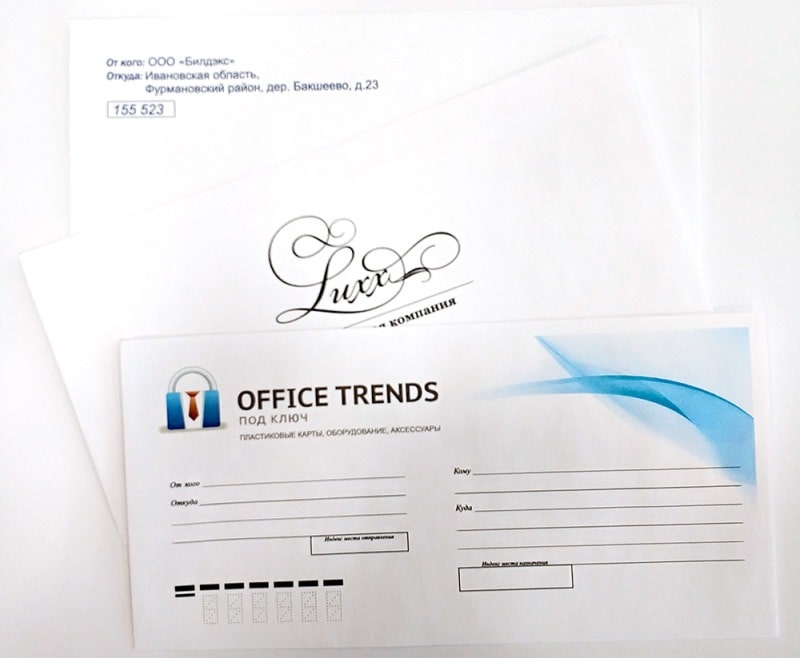 The whole process from the start of work to the release of finished envelopes consists of several steps.
The first stage is the work of designers and preparation for printing. At this stage, an envelope layout is being prepared, which is developed taking into account the addressee and sender module, company logo, advertising slogan and special complementary images. At the same stage, the size of the circulation is negotiated, one or another technology and paper for making envelopes are selected.
The second stage is the printing of envelopes in the design and circulation that was previously agreed. At this stage, printing can be done in several ways:
digital;
offset;
screen;
flexographic method.
The third step includes such types of work as: embossing, coating images with foil, varnish coating of various types. Additional processing of envelopes gives them style, gloss and protects against damage. The more refined the printing on envelopes, the more likely it is that the letter will attract the attention of the addressee, the more likely it will be read.
Conclusion
Corporate envelopes are an indispensable attribute of corporate culture and business relations between partners. E-mail and mailings on the Internet could not replace branded envelopes delivered by postal couriers, this service is still in demand.
Today, many printing houses have modern equipment operating on the basis of the latest technologies, capable of satisfying the wishes of the most sophisticated customer. The client is offered several printing options, the work is performed both in regular and urgent mode. Loyal customers are offered loyal conditions for order fulfillment.
Internet marketing expert. Head of marketing agency MAVR.
Business degree "Master of Business Administration" (MBA).