Onlypult Review – Platforms for Social Media Marketers
We will send the material to you by email:
Время чтения:

3

мин.
Onlypult is a multitasking service. It allows you to work with your accounts, create multilinks and micro-landings, and watch what they write about you and your competitors in social networks.

But for now, the main functionality is delayed posting for simultaneous work in all the most popular social networks.
Facebook, Instagram, VKontakte, Telegram, YouTube, TikTok, Odnoklassniki, Twitter, LinkedIn, Google My Business, Tumblr, WordPress are available on the online platform.
The pluses include the possibility of team access, which saves time and allows you not to give account passwords to employees working on the project.
I liked the function of batch creation of posts – through multiloading, you can create up to 20 publications at a time. There is no limit on the number of simultaneous scheduled posts that would be waiting to be published, which is also a plus.
At the same time, there are two options for working with text: for each of the posts separately or for all at once through the general description form.
There is a referral program with the ability to earn from 10 to 15%. The affiliate program referral will receive a 10% discount.
Competitive advantages of the Onlypult service
The competitive advantages of the Onlypult service at the time of the review are as follows:
Analytics for Instagram
Depending on the number of followers, the service collects data from 10 minutes to a couple of hours after you link your account.
The following data is available:
Audience. To track the activity of subscribers.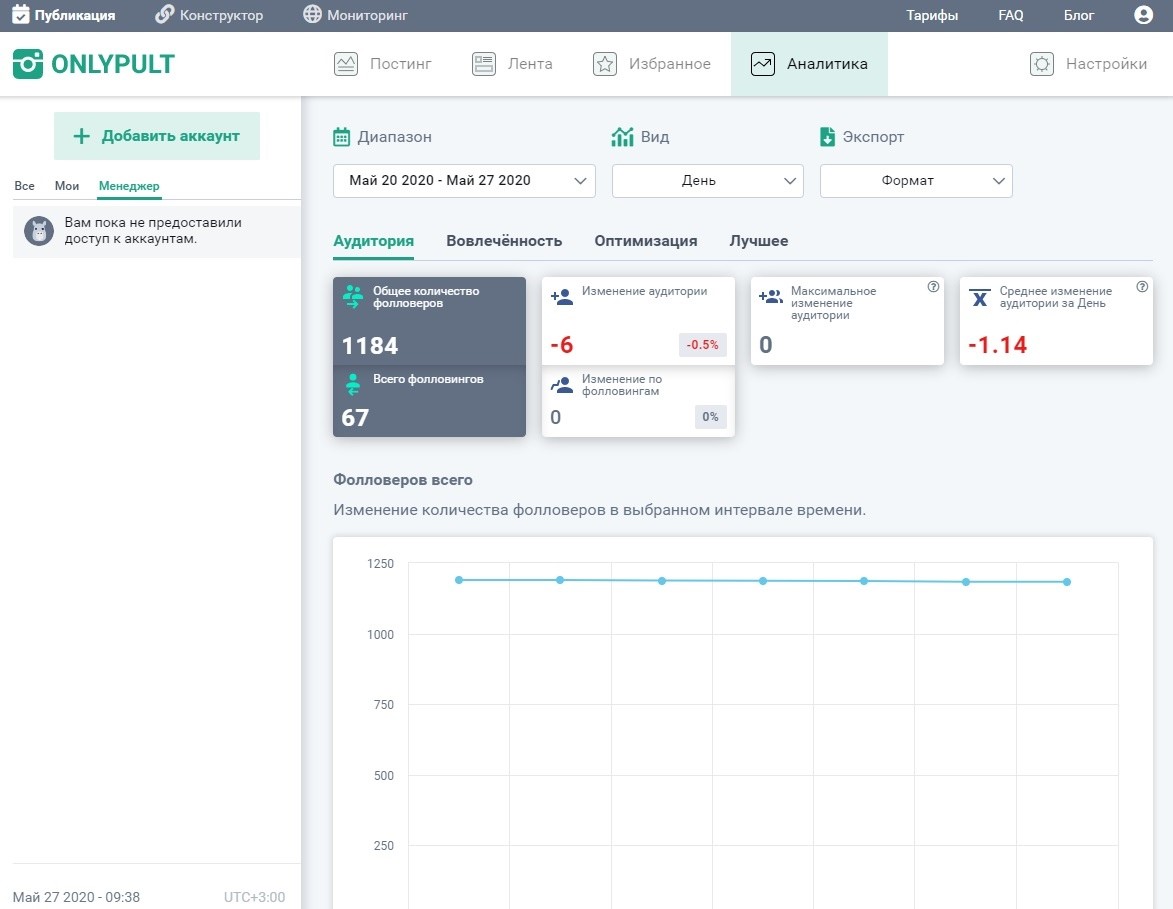 Involvement. Total likes, ER, average comments and other details for performance analytics.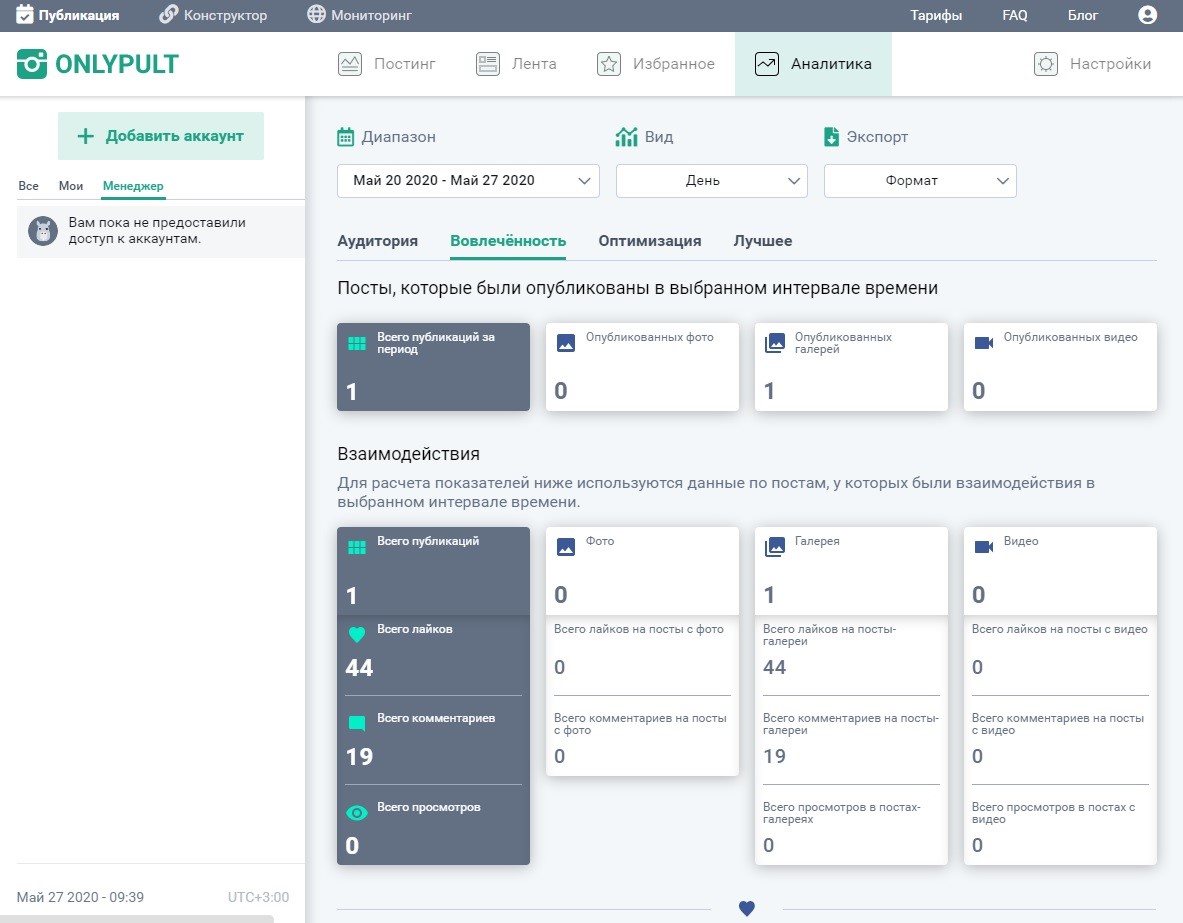 Optimization. Analysis of the best time to post, viewing data on hashtags that the audience responded to better.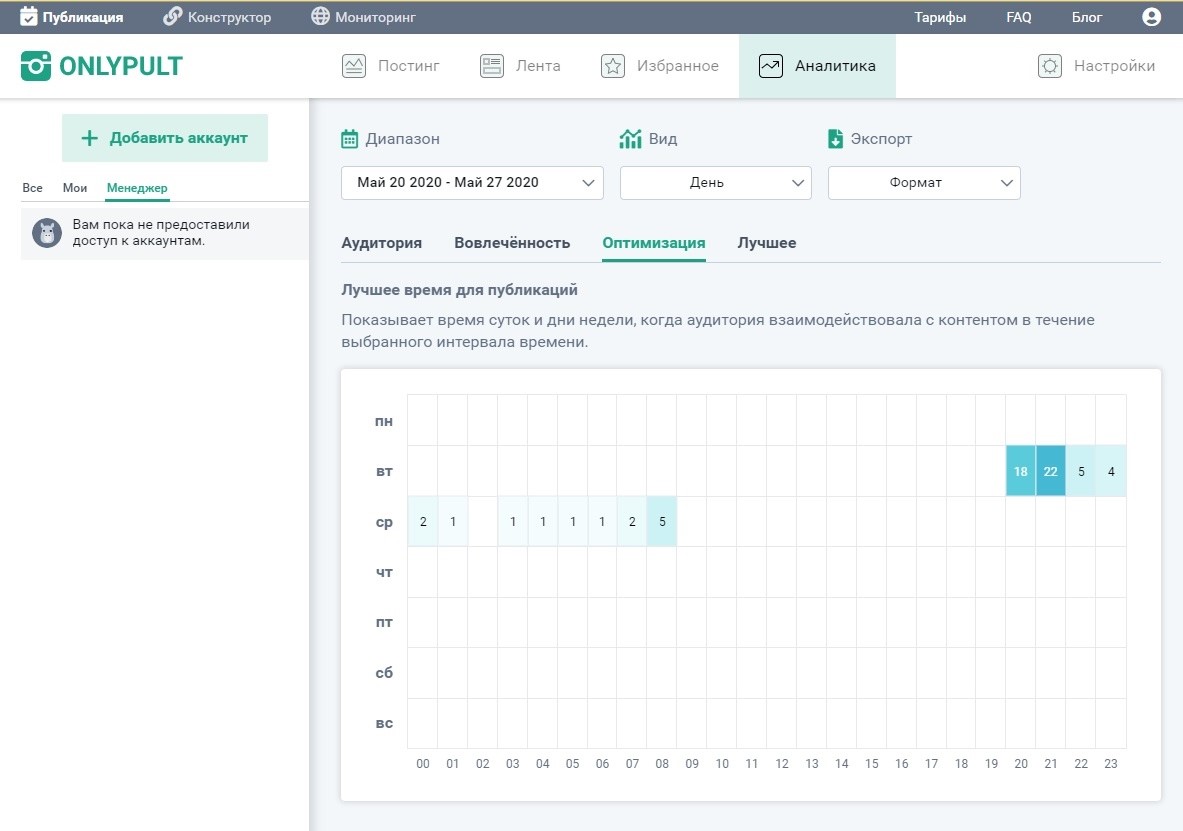 Mention monitoring. Always free 300 mentions of a brand or keywords and a constructor page for creating a micro landing.
Tariffs and prices
The cost of the selected package is not affected by the number of posted publications – posting is not limited. It all depends on how many accounts you need to maintain: 3, 7, 20 or 40.
Therefore, brands, agencies, businesses, bloggers, and ordinary users of social networks will be able to choose the option that suits them.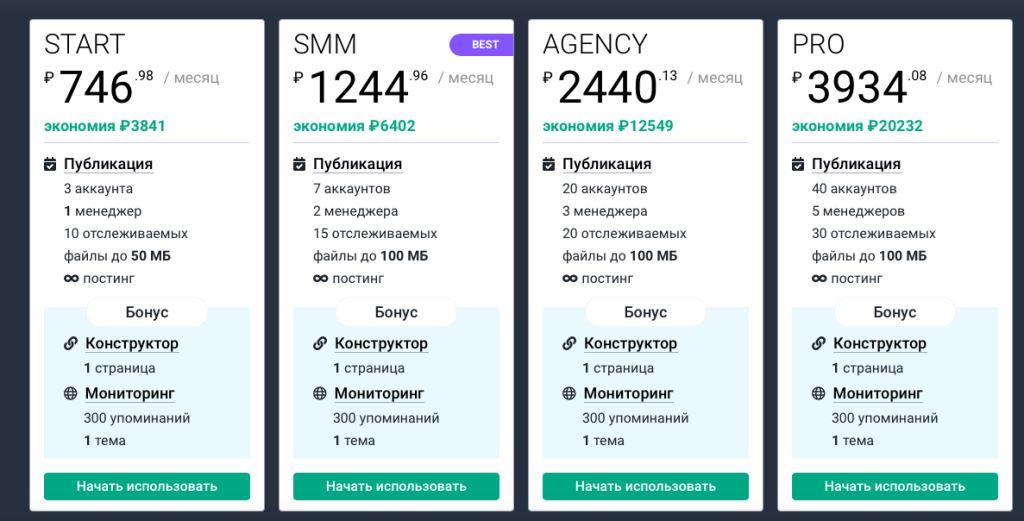 The maximum PRO tariff is perfect for owners of publics or agencies – a little more than 140 rubles per account, which, combined with the rest of the functionality, compares favorably with competitors.
Paying for the platform for a year significantly saves the budget: from 3,800 to 20,400 rubles, depending on the tariff. A test week is enough to check how the service works for your project.
Disadvantages of the media platform
You can not register through social networks – you must manually drive in a username and password.
Not beneficial for those who work with only one account and only one social network.
So far, there is no possibility of delayed posting in another popular social network – Pinterest.
In the future, statistics on YouTube and Facebook will become available, but this functionality is still under development.
When monitoring mentions, there are 3 channels so far (Instagram, Twitter, Reddit), there is no monitoring on the web.
With the help of the constructor, you can create selling pages, but there is no functionality of an online store.
Register on the onlypult unified platform for working with social media and get a 7-day trial period
Internet marketing expert. Head of marketing agency MAVR.
Business degree "Master of Business Administration" (MBA).