17 Basic B2B Marketing Tactics
We will send the material to you by email:
Время чтения:

6

мин.
Now, in order for the company to remain competitive in the market, marketers come up with more and more tricks. And although I think it is right that you should constantly develop, learn and try something new, experiment, test and adapt marketing tactics, but when it comes to tactics in the b2b segment, you should not forget about the basic principles.

Why should they be remembered? The fact is that many companies created, for example, a page with reviews and forgot about it. It has not been updated for a long time and no longer meets the needs of the business and the market.
Below are 17 basic b2b marketing tactics you should use. Think about the last time you analyzed and optimized them?
b2b marketing tools
1. Customer feedback. The first thing potential Clients look at before choosing a vendor. Main mistakes: reviews have not been updated for a long time; written too sweetly and enthusiastically; do not answer the question: how exactly did the product or service help this particular Client. Also experiment with formats for submitting reviews. Use videos, presentations in Slideshare.
For more details, read my article on how to design the "Reviews" section for WebPromoExperts.
An example on the website https://mavr.ua/o-kompanii/otzivy/
2. Cases. In some niches, you can't do without them, because. potential Clients want to delve into the specifics of how a company does what it does (sorry for the tautology). The changing nature of virtually every market segment means constant unique solutions to customer problems. In the West, it is customary to draw up cases in .pdf and allow them to be downloaded (both for a fee and for a subscription). You don't have to be limited to this format. Test.
Example on the website https://mavr.ua/portfolio/
3. Awards. Receiving an award in your field = increasing the trust of your potential customers. You can announce this information on your website and make a press release. It is also a good reason to add your company to Wikipedia (if the award is really reputable). On the other hand, you yourself can establish an award in your field.

4. Citations in the press and blogs. If you are quoted by reputable thematic publications, this speaks of your professionalism and increases the trust of customers. Public relations is now more important than ever. Review your content marketing plan, are there media publications planned? An example of how we do it is here – https://mavr.ua/o-kompanii/publikacii-v-smi/

5. Opinion leaders and brand advocates. Here you need to approach from two sides. On the one hand, look for external opinion leaders and brand advocates and work with them (in the West, there are such tools for this as Contently, Little Bird, Influitive and others). On the other hand, to educate those in your company. It will only benefit you if you grow your "stars" in a company whose names would be known in the field of activity of your company.
You can read a case of working with opinion leaders here – Promotion in social networks for a store of natural, organic food Spektrumix.
6. Participation in conferences, both as a speaker and as a listener.
Speaker. You can perform at specialized events yourself, or you can arrange your own.
Listeners. The main purpose of attending such events is to establish a network of contacts (networking), search for potential customers, establish partnerships, and generate content.
Based on the results of the events, you can post videos on YouTube, publish news on your corporate blog. See as an example the playlist "Speech by the director of the company MAVR Vladislava Rykova".
7. Design and functionality of the site. How long ago did you update the functionality of your site? What about design? In most cases, "old" b2b companies do not make efforts to update and promote their sites. They are already known and pass information from mouth to mouth. But new companies are emerging on the market that can capture your market share thanks to the unique functionality.
Personally, I like online calculators on b2b websites. Concrete calculation calculator (using the online calculator, you will not spend extra money on sand, cement and crushed stone), tariff calculation for mailings on the UniSender website.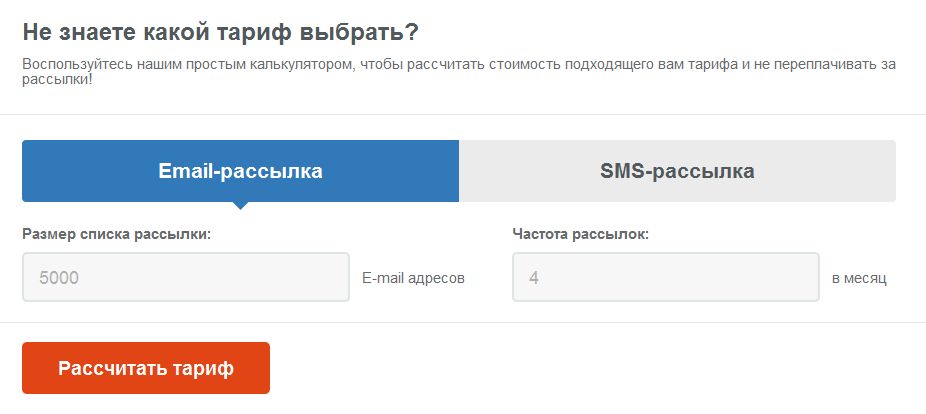 8. Editors in trade publications. Constant publication in trade publications can attract a pool of new customers and keep in touch with them. How long ago did you expand the network of such publications?
An example of such a publication for business analysts on AnalyticBridge.

9. Internet advertising. Do you test all methods of online advertising? Contextual advertising in search engines, social networks, teaser advertising and much more. If you decide that the source is not effective for you, do you return to testing it in six months or a year?
10. List of Clients. Firstly, you need to constantly update the list of Clients with whom you work on the site, and secondly, segment them. And if you have a new product, you will not have a question who to sell it to. The CRM system will already have a list of Clients who have ever been interested in a similar product or service.
An example of using the company logo on the site https://mavr.ua/o-kompanii/klienty/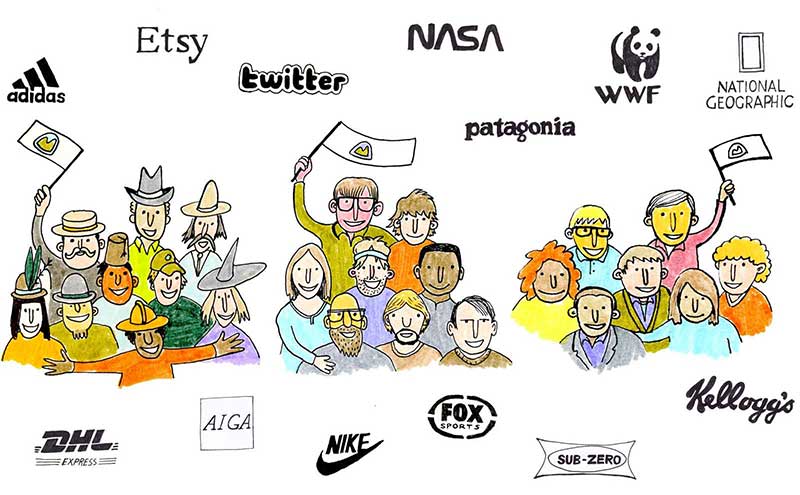 11. Visibility of your company's website in search engines.
How long ago did you review your semantic core? Do you use brand queries, commercial and just informational in your semantics?
12. Corporate style and positioning. Have you ever wondered why companies do rebranding, changing corporate identity and positioning? The question of positioning is especially acute when new competitors appear or old ones strengthen.
Microsoft Windows rebranding example:

You can read more about rebranding in these books:
"How to get ahead of the competition. Building a Strong Brand, David A. Aaker
"Strategic Brand Communication Campaigns", Don E. Schultz, Beth Barnes
13. Press releases. Do you send really high quality press releases? I think you have heard of such a thing as "press release 2.0", this is when a press release is an interactive tool that embeds different types of content (photos, videos, podcasts, RSS), an expert opinion with a link to social profiles. networks, so that the journalist can immediately contact him for additional information.
14. Social networks and forums. In the b2b segment, LinkedIn works great for lead generation. But don't forget about social networks to distribute your videos (YouTube, Vimeo), slidecasts (Slideshare), infographics (visual.ly), etc. Forums are also great for finding new Clients and partners.
15. Research, market surveys and reports. Just as a university teacher gains fame and credibility by publishing their research, your company gains the status of experts in its field by conducting research and publishing it.
16. Contribution to the development of the industry. Get involved in setting standards, guidelines, and even curricula for your industry.
17. Blog. In a b2b strategy, you can use a corporate blog, in which the authors will be both ordinary employees and senior management. It will convey the values of your company, as well as emphasize your expertise.
Internet marketing expert. Head of marketing agency MAVR.
Business degree "Master of Business Administration" (MBA).