The history of creation, development and features of the fashion brand Mexx
We will send the material to you by email:
Время чтения:

4

мин.
The Dutch fashion brand has quickly taken the position of one of the well-known leaders in the fashion industry. Companies producing quality and tasteful clothing sold at affordable prices are becoming fewer every year.

Wanting to make an easy financial profit, many of them ignore such concepts as quality and customer satisfaction. And only one of the few companies that is absolutely away from the vanity chase is Mexx. Today it is a popular company that competes with various successful brands in the same price category. Among them are Zara, NafNaf, H&M and others.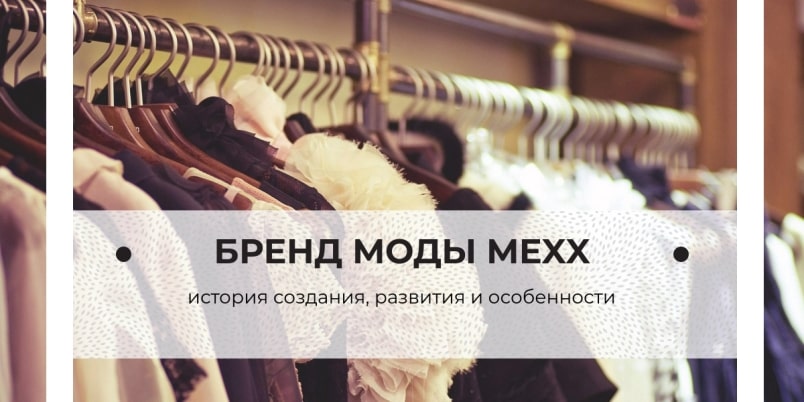 How was the Mexx brand created?
The founder of the company was an Indian businessman Rattan Chadha. In the 1970s, he brought and sold shoes and clothes to Holland from India and the Far East. Among the goods sold, dresses, blouses, underwear, and skirts were especially valued by the customers. And men preferred shirts, hats, trousers made of linen and light fabrics.
Things were going well enough, and in 1980 Rattan founded two of his own brands. Brands for men Mustache and for women Emanuelle very quickly won the trust of customers and their love. Both brands presented collections of similar styles to the market and mainly focused on clothing lines for young people.
After working for several years without changing anything, in 1986 Chadha decides to combine the two brands into one. Later, such a decision will completely change the whole life of a native of India. They also decided to change the name, the idea was to make the new name memorable, short and with a certain history. So, the first letter was taken from the Moustache brand, E from the name Emanuelle, and XX was added as two kisses, with which M and E sealed their romantic union. Under this new name, the Dutch brand Mexx entered the international market.
In 2001, the company is bought by a huge US corporation Liz Claiborne, which includes more than 35 other successful brands. Among them are Juicy Couture, Monet, Dana Buchman, and Ellen Tracy. After a significant investment, Mexx became truly successful, raising the level of manufactured goods to extraordinary heights.
Today, more than 200 designers and about 7,000 employees work tirelessly in the state. The brand is represented in more than 75 countries and has more than 3,000 stores around the world. Mexx is still headquartered in Amsterdam, the Netherlands.
Mexx brand features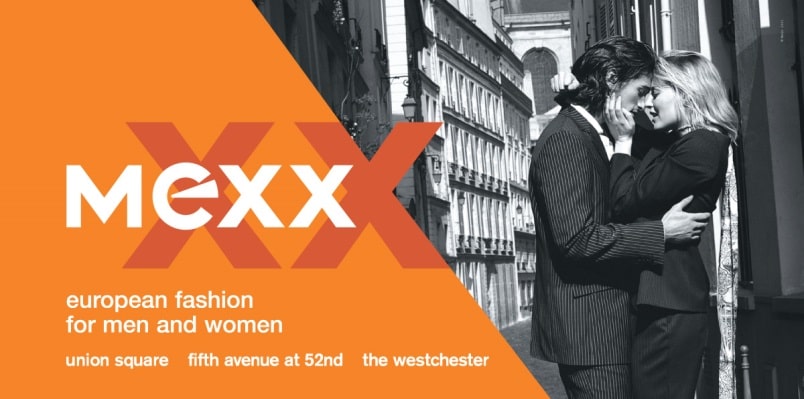 Under the Mexx brand, various clothing lines are presented today. These are Mexx Men for guys and men, Mexx Women for women, the teenage version of the line – XX by Mexx, for children of all ages Mexx Kids, Baby mexx, Junior, Minimexx, as well as Mexx Shoes and Socks shoes and socks. Accessories for all occasions, glasses, watches, household goods, perfumes are also produced. Accordingly, they have their own brands – Mexx Fragrance, also Mexx Eyes, perfumes and lotions, Mexx Bed & Bath, for home, bedroom and bathrooms. Stands out separately Mexx Sport, a line of shoes, clothing and related products for sports.
The key features of Mexx for many years now are the most talented designers from around the world who skillfully combine different types of materials. Even if things contain an abundance of acrylic or polyester, they have always been and are successful models in compliance with all the rules and regulations for the manufacture of quality goods.
The collections are always fashionable, stylish, up-to-date, which attracts crowds of fashionistas and fashionistas around the world. Mexx tries to be in trend all the time, so the creators of the collections complement and create something new about once a month. Otherwise, you will not be able to compete with other brands.
Mehh goods are often found everywhere. Billboards with the name of the brand, photos of celebrities, wearing the brand, on the covers of glossy magazines, in full view. This is clear evidence that the dream that Rattan Chadha has lived with for so long has finally come true. Mehh has become popular and is not going to get off this pedestal.
Many fashion critics have described Mexx as clothing for the people. Indeed, the clothes sold are made in excellent quality, they are designed to satisfy a variety of requests. Currently, Mexx symbolizes new experiences and emotions that charge you with optimism and a willingness to change your life dramatically. The brand does not divide people according to their social status or profession, its purpose is different. The goal is to create high-quality models for real people and focus on the demand of the buyer, his desires and personality traits. It is this simple and sincere attitude towards customers that gives Mexx individuality, emphasizing the true focus on the buyer.
An active life position, a positive attitude, which the brand constantly promotes, is present in all lines of the brand, and calls for purchase every minute.
Internet marketing expert. Head of marketing agency MAVR.
Business degree "Master of Business Administration" (MBA).