What is social entrepreneurship in the world and in Ukraine? Definition and examples
We will send the material to you by email:
Время чтения:

19

мин.
Social entrepreneurship is a form of entrepreneurial activity whose purpose is to solve specific social, environmental or community problems. The main idea is that business can be a vehicle for positive social change.
Social entrepreneurs create and manage businesses that have the dual purpose of making a profit and creating a positive social impact. It is important to note that profit in social entrepreneurship is not the only goal, and it is usually reinvested (reinvests) in social goals or in the wider public interest.
To understand the essence of social entrepreneurship, it is important to distinguish it from non-profit organizations. Non-profit organizations generally do not have a profitable purpose and depend on donations and grants to carry out their tasks.
While social enterprises also work with social goals, they act like businesses and strive to create sustainable and profitable models in order to ensure the long-term realization of their social goals.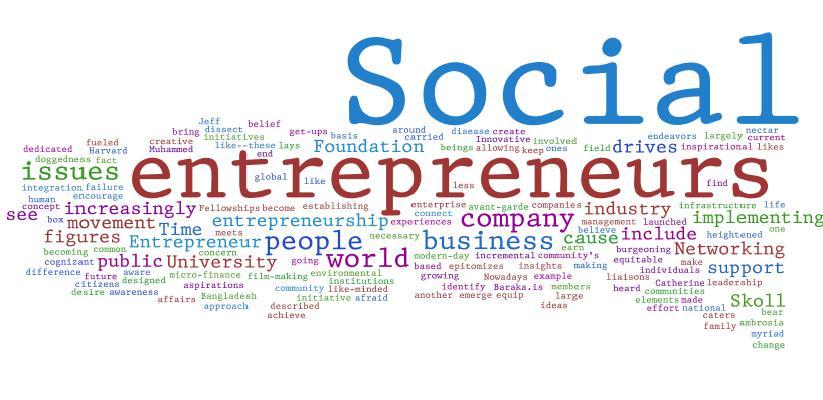 Benefits of Social Entrepreneurship
Social entrepreneurship has a number of unique advantages that make it an important element of the modern economy.
Social entrepreneurship has a unique ability to actively influence the solution of various social problems. Unlike traditional forms of business, where profit maximization may be the only priority, social entrepreneurs seek to create models that combine profit and positive social impact.
The creation and development of social enterprises is often aimed at solving specific social challenges, such as fighting poverty, inaccessible healthcare or education. They develop innovative approaches to address these issues more effectively.
Through such projects, social entrepreneurs contribute to the improvement of the quality of life of many people and create positive changes in society. This proves that business can be a powerful tool for improving social conditions and solving pressing problems.
Sustainability and longevity
Social entrepreneurship stands out not only for its ability to solve social problems, but also for its commitment to sustainability and longevity. The main hallmark of social enterprises is the desire to create business models that can provide not only short-term profits, but also long-term impact.
This resilience is due not only to financial stability, but also to the ability to adapt to changing conditions and overcome difficulties on the way to achieving social goals. While many non-profit organizations may be dependent on external sources of funding and grants, social entrepreneurs tend to create profitable activities that allow them to be more independent and sustainable in the long run.
Sustainability and longevity are important not only for the enterprise itself, but also for ensuring the stability of social initiatives and their lasting impact on society. As a result, social entrepreneurship is an important driver of change that can not only start the process of solving social problems, but also ensure its continuity and long-term development.
If you are interested in starting a social enterprise, it is important to understand how to start and make your social mission a reality.
Defining a social goal is a key step in creating and developing a social enterprise. This is a clear and specific definition of the problem or social challenge that you are trying to solve through your business. The social goal should be SMART (specific, achievable, measurable, relevant and time bound) so that it can be determined whether it is ultimately achieved.
The definition of a social goal not only guides all activities of a social entrepreneur, but also helps to attract support and funding, as it clearly shows how your business affects social well-being. When a social goal is clearly articulated, it also helps in developing the strategy and business model that best contributes to its achievement.
Finding the Right Niche
One of the most important stages in becoming a social entrepreneur is finding a suitable niche in the market where you can effectively solve social problems and at the same time ensure the sustainable development of the enterprise. This requires deep analysis and market research, as well as an understanding of the needs and desires of the target audience.
Social entrepreneurs should identify gaps in market offerings where the combination of commercial activity and social mission can bring the greatest benefit. In addition, it is important to determine what specific social goals and problems you want to address and how they fit the needs of your target audience.
Finding the right niche also includes analyzing the competitive landscape and determining how your business can stand out and attract customers.
Examples of successful projects in the world
Toms (USA) is a company that operates on the principle of "one pair of shoes bought – one pair donated to those in need." For every pair of shoes sold, TOMS donates a pair of shoes to children in need. This business model has not only enabled the sale of quality footwear, but has also helped millions of children to be protected and comfortable in difficult conditions.
Grameen Bank (Bangladesh) is a microfinance bank founded by Muhammad Yunus. It provides microcredit to poor people, especially women, to help them start businesses and lift themselves out of poverty.
Fairphone (Netherlands) – Fairphone creates smartphones that aim to reduce the negative impact on the environment and provide a fair environment for production and work of employees at all stages.
LuminAID (USA) – the company has developed solar lamps that can be used in crisis situations and regions with limited access to electricity. She is also actively involved in humanitarian missions, providing her products to those in need.
Danone Communities (Global) – A program launched by Danone to support local raw material producers and rural development. It provides funding, training and advice to small farmers and producers.
BioLite (USA) – BioLite creates camping equipment that runs on biomass, such as wood. She has developed portable stoves and power generators to help heat food and charge devices in areas without access to the power grid.
Solar Sister (East Africa) – Founded by Katherine Luther in 2009, this organization aims to alleviate energy poverty in rural Africa through the dissemination of solar energy technologies. The new project was based on the principle: they train women entrepreneurs, who then become independent distributors of solar panels, lamps and chargers. These women sell products to their neighbors and communities, providing access to clean and affordable energy in places where electricity was not previously available.
Examples of successful projects in Ukraine
3.14BAN, founded by Ekaterina Uvarova, is a prime example of social entrepreneurship in Ukraine. This company is engaged in the production and sale of accessories from old banners.
GOGOLFEST is a contemporary art and music festival that also supports social values and projects. As part of the event, lectures, master classes and discussions on current socio-cultural topics are held.
Green Bean Bag makes stylish bean bags using sustainable recycled foam. This company not only helps to reduce the amount of waste, but also actively supports the projects of the "Green Box" NGO. Her unique approach is to create art from recycling, inspiring others to take care of nature.
Young people for the future – this organization helps orphans and children from low-income families receive quality education and vocational training, providing them with the opportunity for a better future.
Experience of the marketing agency MAVR
The MAVR marketing agency has completely switched to a paperless system of work. As part of our social activities and the desire to protect the environment, we have abandoned the use of paper documentation and transferred all acts, invoices, contracts and other documentation to electronic form.
This initiative not only emphasizes our responsibility to nature, but also allows us to optimize our work processes. The use of an electronic signature guarantees the legal validity of all documents and ensures a high level of security.
We believe this approach is an important step towards sustainability and encourage other companies to follow suit. The rejection of paper documents is not only a saving of resources, but also a contribution to the preservation of the ecological balance of our planet.
Integrating a social mission into products or services is one of the fundamental aspects of social entrepreneurship. To achieve this goal, entrepreneurs develop products or services that not only meet the needs of the market, but also directly address social problems.
Products can be specifically designed to have a positive impact on society. For example, it can be the production of environmentally friendly products that reduce the negative impact on the environment. Or it could be the development of products aimed at solving specific social problems, such as medical devices for the disabled.
In addition, social entrepreneurs can allocate part of the proceeds from the sale of their goods or services to support social initiatives. Integrating a social mission into products not only improves their competitiveness in the market, but also allows them to attract customers who share the values and respect the social responsibility of the brand.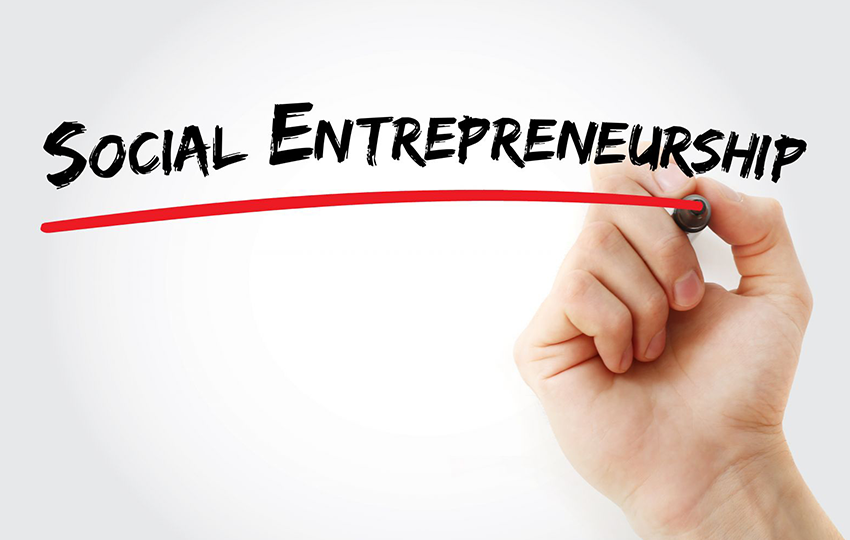 Financing is needed for the development of social projects. In this section, Andrey Lipchevsky, CEO of Lipchevsky Consulting, will consider the possibilities of financing and attracting investors who share your values, Telegram channel "Business Plans: Analysis, Reviews, Expertise".
The social mission of the Lipchevsky Consulting project: Providing start-ups and current entrepreneurs with reliable and sustainable strategic decisions through high-quality business plans and investment documents. Our goal is to make innovative entrepreneurship and business development accessible and sustainable, contributing to economic growth and job creation. We believe that every startup has the power to change the world for the better!
Grants and subsidies are important sources of funding for social projects and social entrepreneurs. They provide an opportunity to obtain the necessary resources for the development and implementation of initiatives aimed at solving social problems. Grants can be provided by both government organizations and private foundations, charitable organizations and international institutions.
One of the main advantages of grants and subsidies is that they can be used to implement projects that primarily consider social impact rather than profit. This allows social entrepreneurs to be more free and creative in solving social problems, not limited by rigid market requirements.
Examples of grant programs in Ukraine
USAID Grant Program "Competitive Economy of Ukraine". Within the framework of this program, grants are provided for the development of small and medium-sized businesses, improving infrastructure, supporting innovation and other projects that contribute to the development of the Ukrainian economy.
Grant program of the Open Society Institute (IOS) "Programme for supporting civil society in Ukraine". The purpose of the program is to support civil initiatives aimed at protecting human rights, democratizing society and strengthening the rule of law.
Grant program of the Red Cross of Ukraine "Youth for Peace". The program provides financial support to youth projects aimed at promoting tolerance, peaceful coexistence and conflict resolution.
In addition to grants and subsidies, social entrepreneurs can attract investments from investors who share their values and goals.
Examples of social projects in Ukraine can also be presented in the following areas: television, medicine, education, vulnerable segments of the population, business relocation. For example, many media projects that set themselves the goal of making a social video are looking for an investor or a suitable grant. Or another example with education. One of the most common types of grant support from the state in Ukraine is the Grant for Vlasna right support program with targeted support of UAH 250,000. This is already a huge support for existing or start-up entrepreneurs. That's just to apply, you need to draw up a quality business plan. And many entrepreneurs do not have these skills. And here there are two options, either seek help from an expert, or try to draw up a business plan on your own. Against the backdrop of a request from entrepreneurs, a number of social training projects have emerged, the purpose of which is to develop in entrepreneurs the skill of drafting applications for participation in grants. The third example concerns the work of numerous territorial communities. In this case, the problem of the project is most often of a short-term nature. For example, the restoration of a destroyed building. For which it is necessary to attract a construction company. It is important to note that in this case, the social mission is to provide favorable and safe conditions for the life and activities of the local population, as well as to restore the social infrastructure that contributes to the development and strengthening of the local community.
Separately, it is worth noting the process of business relocation. This is a topical issue that includes relocation within the country as well as abroad. The state, in turn, provides a number of assistance initiatives, in which entrepreneurs from dangerous regions seek to move their own production to the western regions of Ukraine. This social interaction includes assistance with finding suitable new premises, as well as relocation logistics. Or consulting on a number of business issues: bookkeeping; opening and re-registration of business; attraction of resources; writing business plans; filling out grant applications; legal aspects of doing business; export; countering force majeure circumstances. https://zn.ua/UKRAINE/horjachaja-linija-dlja-relokirovannoho-biznesa-kakuju-informatsiju-mohut-poluchit-predprinimateli.html.
Business relocation to other countries, especially the EU, has a number of government programs, the most common of which is a start-up visa. The first stage excludes grant support, but includes the need to write a business plan. This may be a description of an existing business in Ukraine with the aim of relocation to a new country, or a completely new business idea. But it is important that for quite a long time European countries have been accepting projects on start-up visas exclusively for social entrepreneurship. The state believes that there are already more than enough companies whose sole purpose is to make a profit. So any project should be socially significant. If we are talking about the construction of any production, then a mandatory section of the business plan for both a private investor, a bank, or a grant program must indicate the impact on the environment. In this case, it is necessary to reveal the topic of social responsibility, indicating not so much the actual data on how the project affects the environment, but the desire to ensure that the impact on the environment is also positive.
An example description of any project should include the social significance for the country as well as for the selected region. This may include: creating new and additional jobs, hiring young professionals, training them, working with educational institutions to again attract young professionals immediately after training, hiring people with disabilities, paying taxes, environmental responsibility, reducing the negative impact on the environment Wednesday. And this is not to mention the main direction of the project, which, in turn, also plans to solve some global market problems. Take, for example, opening a restaurant. In this case, the social values of the project may include: support for local producers, active cooperation with local farmers and producers to include fresh and organic products on the menu. Thus, supporting local agriculture and promoting sustainable development. For example, you can add educational meetings to the idea of opening a restaurant: organizing educational events, master classes and lectures where guests can learn more about nutrition, culture, ecology and other social topics. Active implementation of sustainable practices in the restaurant – waste reduction, waste disposal, energy and water savings. It is important to determine how your business will interact with society and make a positive contribution to the social sphere. Consider partnering with charities or volunteering.
Attracting investors who share the social mission of your enterprise plays a key role in the development of social entrepreneurship. These investors, known as "shared value investors", not only evaluate the profit potential, but also the share of the social impact that your project is capable of creating.
One of the most effective ways to attract such investors is to clearly express your social mission and values. This helps to attract those who share your beliefs and are ready to invest not only capital, but also their personal interest in achieving social goals.
In recent years, there has been an increase in investor interest in socially responsible projects and companies. Many investors see the opportunity to derive satisfaction not only from financial results, but also from the knowledge that their investments contribute to the solution of pressing social problems.
For example, Elon Musk, founder of Tesla and SpaceX, is donating $100 million in personal funds to the X Prize, a non-profit organization's carbon capture technology competition. Creating technology to capture carbon dioxide can solve several social problems. This is a designation of a specific problem that needs to be solved. It also encourages entrepreneurs to look for a solution. And after finding the allocated funds, open your own company and monetize your technical solution. Or selling its prototype, which the buying company will bring to market and scale. It is worth noting that earlier this issue was approached from the point of view of the possibility of approaching the zero mark of the carbon value. In this case, the idea is a new approach, try to achieve a negative carbon balance, not zero. Considering this example, we conclude that social projects can include any industry and direction.
Attracting investors with shared values requires certain steps and strategies:
You need to define your social mission and values. Be clear about what problems you are trying to solve and what values you uphold. This will help you attract investors who share your beliefs.
There needs to be transparency and accountability. Investors with shared values are interested in knowing how your project achieves its social goals. Develop a monitoring and reporting system to showcase your achievements and progress.
It is desirable to participate in the community. Connect with the community of social entrepreneurs and look for opportunities for collaboration and joint projects. This can help you connect with investors who share your values.
Present your business plan. Develop a detailed business plan that explains how your project will achieve financial sustainability and social impact. Pay special attention to the performance evaluation and monitoring section.
Fundraising. Find funding sources that support social enterprises. This can be grants, investments from social investors or even crowdfunding (a model more common in Europe).
Scaling. Plan to scale your social enterprise to expand its reach and reach more people. Develop a growth strategy, identify new markets and partnerships that will help you realize your social mission on a broader level.
A business model is a strategic plan that defines how your social enterprise will generate revenue, achieve financial sustainability and, at the same time, realize its social mission. For social entrepreneurs, the business model plays a particularly important role, since it must combine the commercial and social aspects of the activity.
There are several types of business models for social enterprises. Some of them include:
Selling goods or services with a social impact. This model involves creating products or services that solve specific social problems and selling them on the market. Examples might be eco-packaged products, organic products, or products produced with environmental standards, or educational services for vulnerable groups. Or a combination of these options.
One-to-one model. Here, your business can use the popular "buy one, give one" model, where for every unit of a good or service sold, one unit is donated to those in need. Examples include the purchase of clothing or footwear, in which a similar item is provided to children in difficult situations. Or a certain percentage of sales goes to support a specific social fund.
Social franchise model. In this model, you create a successful business and give other entrepreneurs the right to use your model with a social mission in exchange for financial contributions.
Partnerships and collaborations. This model includes cooperation with other organizations or companies to jointly solve social problems and share profits.
Subscription and membership. Your business may offer a membership or subscription where customers pay a recurring or entry fee and in return get access to products or services with a social mission.
Each business model has its own advantages and disadvantages, and the choice depends on the specific social mission and market conditions. It is important that the business model is well thought out and profitable both in terms of profit and social impact.
Overcoming challenges and obstacles
Managing business risk and gathering resources to meet social goals can be challenging.
Business risk management
Business risk management is an integral part of the activities of social entrepreneurs. While committed to solving social problems, social entrepreneurs also face a variety of business risks that can affect the success and sustainability of their ventures.
One of the main risks is financial. Social entrepreneurs, like any other entrepreneurs, must struggle with financial hardships, including lack of capital, volatile income and costs, and financial losses. Managing this risk includes developing budgets, financial planning and seeking funding sources. Including search, analysis and participation in grant programs.
Another significant risk is the risk of social impact. Social entrepreneurs must ensure that their activities have a positive social impact and are consistent with their social mission. This may require rigorous monitoring and evaluation of social performance, and adjustments to business strategy as needed.
Measuring Social Impact
How to Measure the Success of Social Entrepreneurship
Assessing the success of social entrepreneurship is a complex and multidimensional process that requires in-depth analysis and data collection. To begin with, you need to clearly define key success indicators that align with your social mission. These could be indicators such as the number of people your project has helped, the level of improvement in social issues, or other specific metrics.
Then, you should develop a system to measure the social impact of your activities. This includes collecting data, conducting customer and member surveys, analyzing statistics, and other methods of collecting information about how your activities affect society.
The success assessment also includes an analysis of the financial strength of your business. This is an important aspect, since successful social entrepreneurship must be economically sustainable and able to sustain its activities in the long term.
Using Key Performance Indicators
Key performance indicators (KPIs) are specific metrics that reflect the achievement of goals and compliance with set standards.
In social entrepreneurship, KPIs can be varied and depend on the nature of your social mission. For example, if your goal is to reduce homelessness, KPIs might include the number of homeless people you helped relocate to housing, the time frame for reaching that goal, and the extent to which their living conditions improved.
However, it is equally important to consider financial indicators, such as revenue, profit, costs and capital turnover. These financial KPIs help determine the financial sustainability and success of your social enterprise.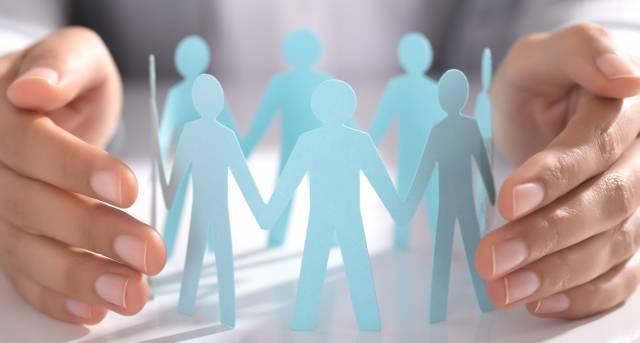 Conclusion
Social entrepreneurship is not only a form of business, but also a driving force for change in society. It combines profit and social mission, creating an opportunity to solve urgent problems and improve the quality of people's lives.
Authors:
Vladislava Rykova, head of the MAVR marketing agency
Andrey Lipchevsky, CEO Lipchevsky Consulting
Internet marketing expert. Head of marketing agency MAVR.
Business degree "Master of Business Administration" (MBA).