Deeplinks. Overview of the Surflink service
We will send the material to you by email:
Время чтения:

3

мин.
In this article, we will understand what deep links are, how to use them in your advertising campaigns, in your business, and in general everywhere.

What is a deep link?
Deep link is a special link that leads directly to a mobile application, bypassing internal social browsers. networks.
It so happened that clicking on a link to YouTube (video/channel), Telegram (chat/channel) or Instagram (profile/post) on an ad does not mean that the user will open the desired application, and not the browser version. To date, all social networks use internal browsers to allow users to watch the content they are interested in in an internal browser without leaving their application (Fig. 1).
With the use of deep link technology, the user bypasses the internal browser and immediately goes to the desired page in the YouTube, Instagram, Telegram, etc. application (Fig. 2)
So if you don't use deeplinks yet, you should definitely give it a try?
So, what is a deep link and why is it good – we figured it out. But how to do it?
In my opinion, the best in terms of convenience / price / quality is the Surflink service. Let's look at it in a little more detail.
Read also "TOP Services for Deeplinks".
How to use the Surflink service?
Creating a deep link in Surflink is very fast, easy and convenient.
Copy the link you need and paste it on the main page of the Surflink service.

After that, you can immediately start using the resulting deep link in advertising, publications, and so on.

Surflink supports applications such as:
Instagram is a must have for facebook ads lovers.
YouTube – if you are a blogger or marketer who promotes videos and channels, then try this method, it can significantly increase the growth and activity of the audience.
Telegram – since telegrams are blocked on the territory of the Russian Federation, it makes sense to use Surflink to bypass the blocking (it's completely free).
VK, Facebook, Twitter, Viber – if you are a marketer working with social data. networks, you will also see a huge plus of using deep links.
After you start using a deep link, you will have access to detailed audience statistics for it.
Moreover, the service makes it possible to create a simple page from several deep link buttons. You can use it in many ways, for example, collect all your contacts on one page and put it in your Instagram account bio.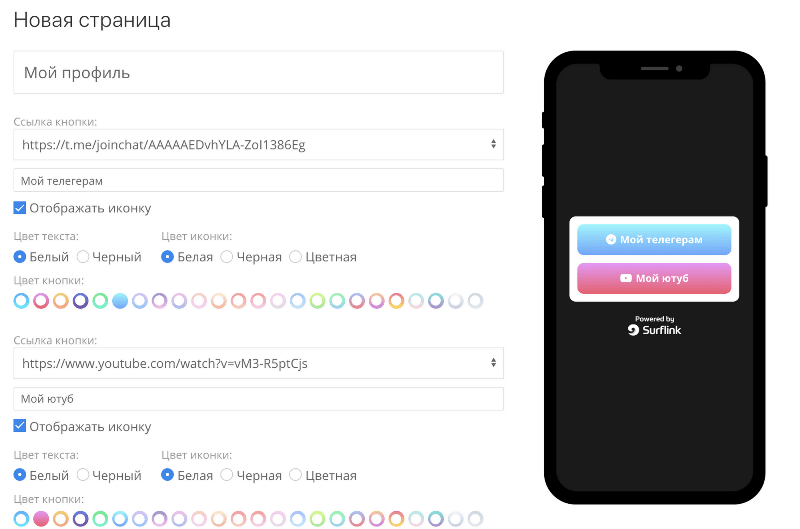 The service also has additional nice little things that are worth mentioning:
Possibility to set your own URL for a deep link, for example: surflink.ru/<your text>
Ability to turn off the Surflink logo when following a link
Professional and pleasant technical support
…and much more 😉
How much does Surflink cost?
Tariffication is carried out by the number of transitions. The most expensive tariff is 10 kopecks per transition, the cheapest one is 3 kopecks. For customers with high traffic there is the possibility of unlimited, the cost is negotiated individually.
Be sure that the effectiveness of deep links will cover the costs of their use many times over?
Promo code VLADA25 gives a 25% discount!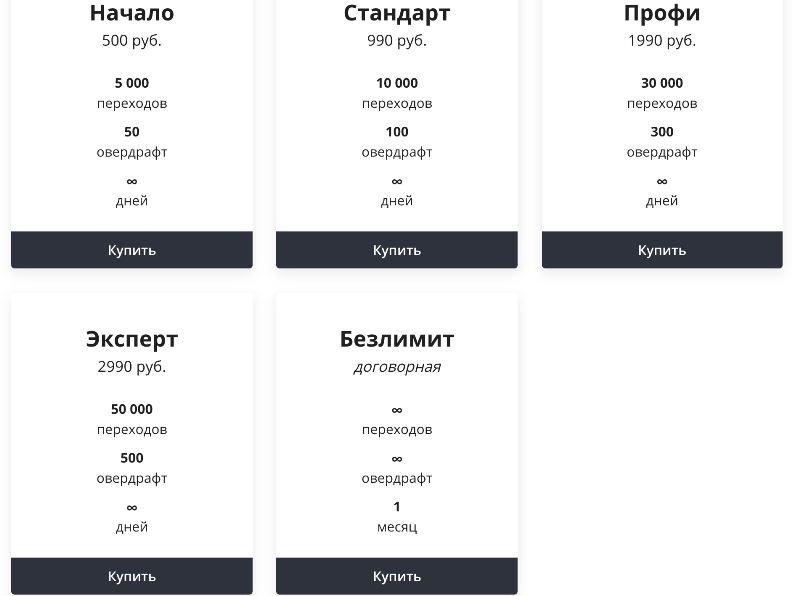 Thank you for your attention. Enjoy and effective use, friends! ?
Internet marketing expert. Head of marketing agency MAVR.
Business degree "Master of Business Administration" (MBA).