Ethics of business communication: what is it and why is it necessary
We will send the material to you by email:
Время чтения:

7

мин.
Definition of Business Communication Ethics
Ethics of business communication is a whole range of norms and rules that regulate the behavior of each person in the process of carrying out his labor activity. This includes both well-defined rules and unspoken ones. What kind of norms exist in a particular organization depends on many nuances, including:
Cultural traditions of the state in which the company is located;
Features of the mentality of society;
Specific principles and norms of communication that are inherent in this professional circle of people.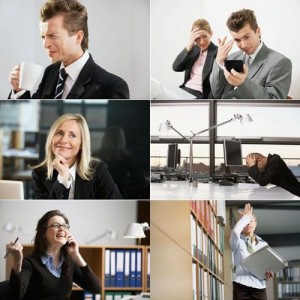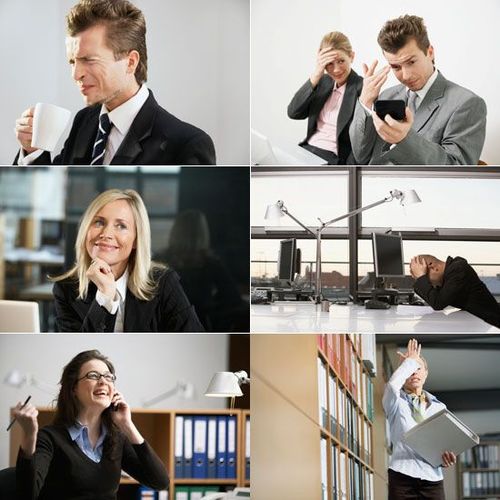 Why is it necessary to know and adhere to the ethics of business communication?
The answer is simple:
to achieve the set goals,
to build a successful business,
career advancement.
Without it, business communication becomes absolutely chaotic. Ethics of business communication is necessary not only for communication between company employees, but also for negotiating with representatives of other organizations, Clients, etc.
What is business communication like?
The norms and standards in accordance with which business communication proceeds can be conditionally divided into two groups:
Own ethical code, which is formed by each person from childhood;
Norms and rules inherent in the organization where a person works, a professional code of ethics.
All business communication can be divided into two categories:
Direct – direct communication between one or more people;
Indirect – carried out at a distance – using a telephone, the Internet, etc.
The first is much more effective, and the most difficult option for business communication is a telephone conversation.
Some rules and guidelines
There are a number of fundamental principles that anyone who wants to succeed in their professional field should know:
The ability to listen will certainly come in handy, because thanks to it you will be able to understand what exactly the interlocutor wants to convey to you, and also show respect for him.
The correctness of speech – both written and oral, will allow you to convey your thoughts clearly and concisely.
Calmness and goodwill in communication. Perhaps today you will receive praise, tomorrow you will receive criticism, but in any case, you must remain patient and balanced.
Business ethics. What you need to know about the culture of business cooperation?
The ethics of business, professional relations is a long-standing concept that has arisen since the first transactions of the exchange of any objects by people. Obviously, today the ethics of business has changed significantly and includes respect for the rights of every person, the adoption of universal norms of behavior, and the strict implementation of laws and regulations.
Ethical rules of business relations
The rules of business etiquette or professional ethics are built mainly on the observance of generally accepted moral norms and legal norms. Not all means are suitable for achieving goals and obtaining greater profits. Competition, no matter how tough it may be, should not be conducted by "dirty" methods.
The main directions of business ethics
Each direction has its own principles, both enshrined in law and unwritten rules accepted by society as necessary.
Relations within the team
Internal ethics is determined by each company independently, taking into account industry or historical traditions. Along with this, there are uniform standards:
protection of the rights of all employees, regardless of qualifications and position;
inadmissibility of inequality of workers' rights;
availability of information about the activities of the company to each employee within his authority;
the interaction of the leader and subordinates should be based on authority, and not on power decisions.
Partnerships
The rules of partnerships indicate the inadmissibility of any fraud and fraud. Fraud is a form of deception that produces short-term results. Sooner or later, information about fraud during the transaction will be revealed and will lead to financial losses in the future.
Customer Relations
Today's client has enough information, so misleading him is not only difficult, but also fraught with consequences, given the possible litigation.
Communicating with the client:
be polite, but don't fawn;
do not allow excessive pressure, communication should be from a position of equality;
fulfill obligations in full and on time;
do not allow business communication to develop into a banal conflict;
watch your behavior, speech, appearance.
Non-social standards include environmental and aesthetic rules for doing business. For example, dumping waste into a river is a process that has a negative impact on the environment and is contrary to all ethical standards.
Strict adherence to business ethics will allow: to create a businesslike, working atmosphere within the team; organize mutually beneficial cooperation with partners; get a decent reputation with customers. All this will contribute to the development and prosperity of the business.
Email Correspondence: Ethics and Rules

With the development of the Internet, a new type of communication has come into our lives, which has become familiar to everyone – e-mail. Each of us uses it to a greater or lesser extent. This also applies to communication on business matters, and solving personal issues. But even in offices where employees use email every day, you often encounter a lack of understanding of the basic rules for conducting such correspondence.
So, what is worth considering when writing letters via e-mail in order to establish yourself as a competent and ethical person?
Destination selection
First of all, you need to decide to whom you are writing, depending on the goal. If you take information from the site, try to identify exactly the contact person or department that is responsible for your question. Do not write to all the specified addresses listed in the "Contacts" section. If this is internal corporate mail, do not use mass mailings, but try to narrow the circle of addressees to interested or responsible persons.
In the case when you are not sure about the correctness of the addressee, at the end of the request you can add the phrase "If the request is not for you, please forward my letter to the responsible persons, or provide their contacts."
And one more nuance – when answering a letter, pay attention to whether it is worth leaving all the addresses in a copy or whether it makes sense to shorten the list.
Subject
Be sure to include the subject of the email. The right subject line attracts attention and interest. The subject should be clear and concise, without abbreviations, lots of punctuation marks and capital letters. Reflect in it the main essence of the request.
Greetings
Of course, you need to start the letter with a greeting. The best option is to use the phrase "Good afternoon!" Regardless of the time of day. If the correspondence is informal, you can write both "Good day" and "Hello!", But in any case, you need to say hello.
If you are writing to one person and know their name, be sure to include it in your greeting. After all, everyone knows that a personal name is the most pleasant word for a person. Then the addressee will take your request more carefully. If you are writing to a group of people, use the words colleagues, friends, partners, depending on the situation.
Letter body
Pay attention to the length of the text. It all depends on the situation and context, but you should not make the letter too long, otherwise the information will be perceived partially or not read to the end. Keep it short and to the point, without unnecessary words. Don't use abbreviations or jargon.
If the text is long, break it into small paragraphs or numbered paragraphs.
Do not use large fonts and bold highlights unnecessarily.
Signature
A signature is required at the end of the letter. If you are acting as a representative of the company, then the name of the company, your position and contacts must also be indicated in the signature. If the correspondence is not so formal, then a name is enough. The standard is the phrase "Respectfully" before the name, or "Thank you!".
Internet marketing expert. Head of marketing agency MAVR.
Business degree "Master of Business Administration" (MBA).