TOP 10 cheapest franchises in Ukraine
We will send the material to you by email:
Время чтения:

7

мин.
Franchising is a great way to make money. The owner of a ready-made business provides an opportunity to earn money for a fee.

This is a fairly affordable business in Ukraine. An agreement is concluded, according to which a new outlet is created using a promoted brand, business strategy, equipment, etc. The cheapest franchises are most popular in fast food, coffee kiosks, draft beer, travel agencies, education and overseas employment. Lump sum, the cost of cheap start-ups does not exceed $15,000.
There are different franchise options, including free franchises, which allow you to start a business without a significant investment. One example of this kind of offering would be the BabyArt franchise. This is a well-known brand specializing in the sale of children's products. The BabyArt franchise allows you to enter the market with an already recognizable name, which makes the process of attracting customers much easier.
If you are looking for business opportunities, you should pay attention to the clothing franchise in Ukraine. The clothing market is actively developing, and opening a store under a well-known brand can be a great start for your business.
There are also budget franchises that require minimal investment. This is a great option for those who want to start their own business, but are not ready to risk large sums. Budget franchises offer a ready-made business plan and support at all stages of business development, which makes them an attractive option for aspiring entrepreneurs.
In any case, choosing a franchise is a fundamental decision that requires careful analysis and planning. Good luck on your entrepreneurial journey!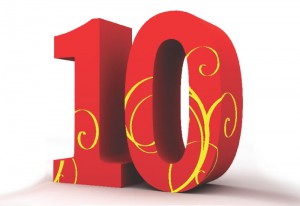 In 10th place is the La Pizza Espresso franchise – a new generation of fast food. Fast food is always in demand and remains the most profitable business. Investment required from $10,000. Payback is calculated for 8-12 months. The business was developed by professionals who studied the street food market. Only quality products are used. The chefs have developed excellent salable dishes. By purchasing a franchise, you will be provided with fresh supplies of products, service support and, of course, a popular brand.
The ninth place is occupied by the Tez Tour franchise. Travel agency is a travel agency. Required investment – from 8000$ and a lump-sum contribution from 5000$. Royalty 1% of the monthly turnover. An excellent option for those who decide to go in for tourism. The advantage of this travel agency is that they can buy a tour in installments. This solution attracts customers. Payback period 12-24 months. The lump-sum fee includes an advertising package, which includes a sign and a light box. The amount of investment includes the renovation of the premises, as well as its design, the purchase of necessary furniture and the purchase of office equipment. An advertising company and business assistance are also provided.
Eighth place is occupied by the franchise of the network of fitness clubs "NEW BODY". It is noticed that now people have begun to monitor their health and body more and more. The attendance of fitness clubs is growing every year. The franchise requires a royalty of $125 and an investment of $6,000, as well as a lump-sum fee of $1,500. The company was founded in Kharkov in 2009. A special training technique has been developed, which is in demand. The investment includes the use of the brand, the material of the methodology, assistance in opening the club, staff training, rental of premises, inventory.
The seventh place is taken by the franchise of the network of coffee houses and mini-coffee houses TM MY COFFEE. It is characterized as a successful business that is available to anyone. Investments from $7,000 and a lump-sum contribution from $1,490 with a royalty of 3% of gross profit starting from the second month of operation. It has 125 existing franchises. Payback from 12 months to 36. It all depends on the size of the coffee shop. This network is quite popular.

Sixth place is occupied by the franchise of the profitable business "pawnshop Parus". There is no down payment required, and there is no royalty payment. They offer quite favorable conditions for cooperation. Free equipment is provided with the franchise. They will also help with staff training and advanced training, paperwork required by this business. In the process of work, you receive advice on emerging issues, as well as legal and accounting services. They have been operating since 2014, they have more than 100 existing franchises. Payback within 4-8 months. The minimum investment amount is $1200. For effective work, 2-3 employees per 1 department are needed.
In fifth place is the ECO-GRUZOVOZ road transport franchise. The company organizes cargo transportation intercity and abroad. Pretty profitable business. You need a lump sum of $490 and an investment of $490, no royalties. The lump-sum fee includes: planning and launching a business, using the brand, templates for the necessary documents, advisory and technical support. The amount of investment includes the costs for opening a branch.
In fourth place is the franchise of the live beer store chain Pivniy Magnat. The network has been franchising since 2009. It has not only beer for sale, but also fish, chips, crackers, etc. A lump-sum fee is not required, investments from $ 1200. Assistance will be provided with the opening of a retail outlet, training, supply of goods, sale of equipment at manufacturer's prices and its further maintenance, advertising company, support in the course of doing business. The amount of investment includes the arrangement of the store and the start of operations.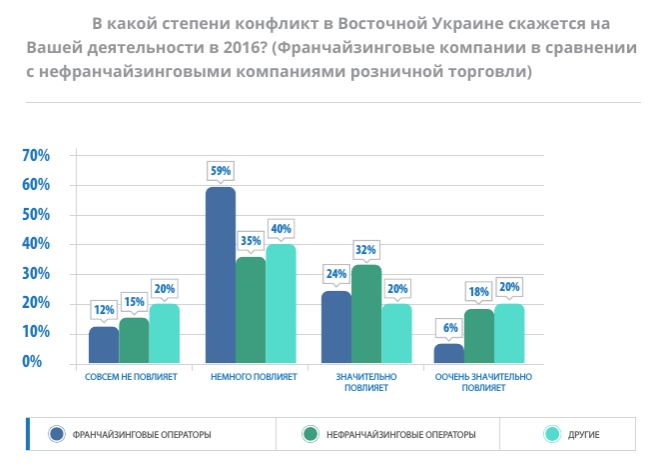 Franchise legal employment abroad International Professional Group is in third place. At the moment it is the most profitable and demanded business. Requires a lump sum of $500 and $1070 investment. Payback period 2 months. The company is engaged in providing services of legal employment abroad. The lump-sum fee includes: use of the brand, power of attorney, contract, statutory documents and copies of licenses, advisory support, advertising company, access to the database of employers. The investment includes rent and office equipment.
In second place is the franchise of children's clothing from the manufacturer BABYART. Children's clothing is always in demand, especially if it is of high quality and at affordable prices. Requires $550 investment and UAH 20,000 lump-sum contribution. The brand has existed since 1998 and has 55 active franchises. The payback period for a franchise is 3-6 months. The company provides delivery of goods on favorable terms for you. Thanks to this, it is possible to offer reasonable prices, and accordingly, the business will flourish due to the number of customers. Things for children from 0 to 7 years. The brand is known for quality clothing.
The first leading place is occupied by the Perfums Bar franchise. Only an investment of $1,000 or more is required. Payback from 3 to 6 months. The company is engaged in draft perfumery at affordable prices. Expanded business. Distinguished by quality products. You can open a store, or use a stand, an island. You decide. Assistance is provided in finding premises, advisory support, the manufacture of commercial equipment, training materials and assistance in choosing an assortment.
FAQ
What are inexpensive franchises in Ukraine?
There are several low-cost franchises in Ukraine that offer affordable business opportunities. Some of these include franchises in fast food, courier delivery, fitness and training, beauty and health services, and education and entertainment franchises. Franchise prices can vary depending on the specific brand and industry, so it's a good idea to do your research and contact the experts for more accurate information.
Who is in the TOP franchises in Ukraine?
In the top franchises in Ukraine, you can find various brands that offer successful business models. Some of the top franchises in Ukraine include international franchises in fast food, catering, fitness and training, health and beauty, education services and children's entertainment. The top franchises in Ukraine include such successful brands as: McDonald's, Fitness24Seven, KFC, Master Class English.
Internet marketing expert. Head of marketing agency MAVR.
Business degree "Master of Business Administration" (MBA).