Crowd marketing or spam. How to properly use guerrilla marketing technologies to promote your website
We will send the material to you by email:
Время чтения:

8

мин.
Due to the evolution of search engines, traditional types of marketing are gradually becoming ineffective, and so-called guerrilla marketing is gaining more and more popularity. In this article, we will consider one of its types – crowd marketing.

So let's get started!
The essence of crowd marketing is to place natural links on forums, blogs and other thematic sites. Posters leave useful comments on the topic of discussion, casually attaching a link to your business. Such advice looks organic and does not arouse suspicion among moderators.
In fact, crowd marketing is a tool that allows you to solve both marketing and SEO tasks:
increase brand awareness;
get traffic links;
create a dynamic link profile;
to focus the attention of the audience to the desired product;
solve the issue of reputation management (working with the negative, creating information crops, analyzing competitors).
Quality crowd marketing looks like this: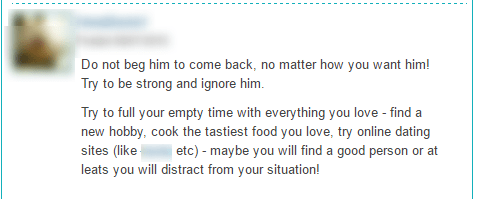 or like this (for Runet):

Some users confuse crowd marketing with spam. Most often this is due to a narrow understanding of the concept. So what is the difference between crowd and spam?
Let's figure it out.
What is the difference between crowd marketing and spam?
The opinion that crowd is just placing a link is fundamentally wrong.
The main task of crowd marketing is to give the user really useful advice, help them deal with their issue, and only then attach a link to their product.
But due to the misuse of the tool, sometimes crowd marketing turns into spam comments, as demonstrated in these examples.
Example 1

Example 2

There are several main differences between crowd marketing and spam. Let's consider them in more detail.
Manual placement
Crowd comments are placed by specially trained specialists. It is important to consider that you cannot immediately publish a link, you must first join the conversation, gain the trust of users, which usually takes a sufficient amount of time.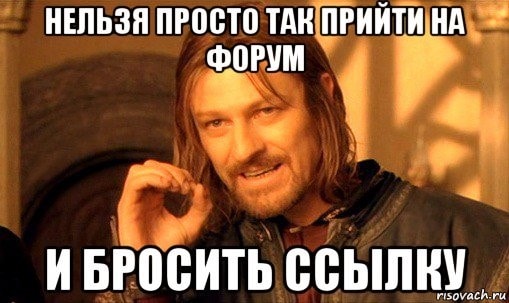 Selection of traffic sites
You should not publish everywhere, because sites with low traffic and lack of activity are unlikely to help you in finding new customers.
Help in solving a person's problem
Crowd marketing is, first of all, communication with the audience. Unlike regular spam, comments are left only on thematic sites and are beneficial for people (experts or just amateurs).
Promotion of only high quality product
It makes no sense to recommend a product or service of dubious quality. Indeed, by following the link to the site, the user will immediately understand that the product does not fully correspond to the information declared about it.
If used incorrectly, crowd marketing can turn into spam. To prevent this from happening, you should trust the work of specialized services.
Crowd Marketing Strategies
In Runet, crowd marketing has existed for 4 years. During this time, various strategies have appeared that have contributed to the development of many businesses. Let's consider the most effective of them.
1. Classic crowd marketing
It was with this method that the history of crowd marketing began. The principle of its operation is as follows:
search for relevant discussions;
registering a new account and upgrading it (or using an existing one);
study of the problem of man;
writing a useful comment with a link to the product.
There is a risk of such difficulties as the lack of fresh topics for discussion and the lack of relevant traffic platforms.
2. Analysis of competitors
The essence of the strategy is to get links from those pages where your competitors have already posted.
The process is quite complicated, but the efforts are fully justified by the result (obtaining organic traffic, increasing positions in search results).
When using this strategy, the following difficulties may arise:
large time costs;
the need for ongoing analysis.
To implement this strategy, it is convenient to use tools for analyzing the link profile of competitors. You can learn more about these tools in this article.
3. Extraction of natural links
The main task of crowd marketing is to extract natural links. But the problem is that it is quite difficult to determine where a live link is and where it is not. The situation is complicated by the fact that not only people, but also search engines face such a problem.
The main difference between natural and spam links is relevance.
Your link must be placed in a relevant discussion and not raise suspicion of advertising.
The main goal of this strategy is to set dynamics for the link profile.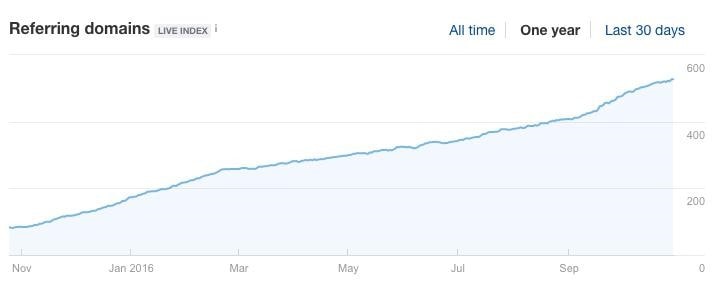 In addition, the extraction of natural links allows you to:
speed up site indexing;
make the site more visible to search engines;
dilute the link profile and give naturalness.
Register with Referr, the first crowd marketing system in the CIS and the West, and get +10 free crowd links with the promo code "MAVR"
How to launch a crowd marketing campaign?
Crowd marketing requires certain financial and time costs on the part of the business owner. Therefore, it is more rational to set aside a few days and immediately determine the best way to implement a crowd marketing campaign.
There are 4 main ways to work with crowd marketing:
on one's own;
freelance
inhouse;
outsourcing.
But independent implementation is possible only when promoting a low-budget project, and it takes a lot of time. After all, before you start posting comments, you should do a lot of preparatory work:
Important! You should pay attention not only to the subject of the site, but also to the subject of the discussion itself. After all, it is not uncommon, when, for example, on the forums for motorists, there are active discussions of a new laptop model.
add new accounts (this will require a large number of e-mail addresses);
upgrade accounts by participating in other discussions (moderators will not allow a newly registered user to immediately post a link, most likely it will be regarded as spam;
and only then you can proceed directly to the placement of crowd comments.
One person is unlikely to be able to post more than 10-15 comments per month, which is not enough to see a noticeable result, and it will take a lot of time.
It is also not recommended to implement crowd marketing on freelance. The main reason is the lack of crowd marketers on the freelance market.
You will have to hire specialists who take on all types of work, additionally train them. It is important to consider that it takes a lot of time to find remote workers, and there are no guarantees that they will not disappear at the most inopportune moment, breaking deadlines.
The most effective ways to implement a crowd marketing campaign are staffing and outsourcing. Let's take a closer look at each of them.
Outsourcing
Outsourcing is more expensive than freelancing, but it saves a lot of time and has the following benefits:
high speed of work execution: in outsourcing companies, all processes are put on stream, which allows you to launch a crowd marketing campaign as quickly as possible;
convenient communication: you do not have to independently set tasks for the link builder and control its work. This is what managers do. In addition, if you do not like to communicate, it is possible to place an order through a special form and not communicate at all;
lightening the load on the team: there are often cases when specialists in the state simply do not have time to complete the required amount of work, then the best option would be to outsource part of the work;
high-quality briefing: half of the success of crowd marketing depends on a well-written TOR. Qualified employees, whose specialization is crowd, will help to draw up the TOR, as well as to place the necessary accents.
The disadvantages of outsourcing are less involvement and cash costs for work, but this is fully offset by the guarantees you receive:
high quality texts;
replacement of remote links;
making adjustments;
long term result.
Staff
Creating an internal department is also a rather time-consuming and financial process, which at the same time has such undeniable advantages:
maximum involvement: own employees are much more involved in the work compared to freelancers or an outsourcing company, it is easier for them to completely immerse themselves in the task (it depends very much on the person);
high level of control: an employee in the office is much easier to control than a freelancer. In addition, if it is necessary to make adjustments in a short time, it is very convenient to solve the problem on the spot.
The main disadvantages of an in-house are the need for training and continuous professional development of employees, the complexity of scaling, as well as the presence of additional costs (wages, office rent, purchase of equipment). These are the ones that have a big impact on the bottom line.
Case
To better understand what tasks can be solved with the help of crowd marketing, I present the following case.
Case: Moving services in Moscow + online store of related products
An integrated approach was used to develop the site.
To improve the link profile, 3 types of links were used:
guest posts;
links from articles;
crowd marketing.
With the help of crowd marketing, we managed to achieve positive dynamics of the link profile, which is shown in the picture:

and also get rid of overspam by commercial anchors.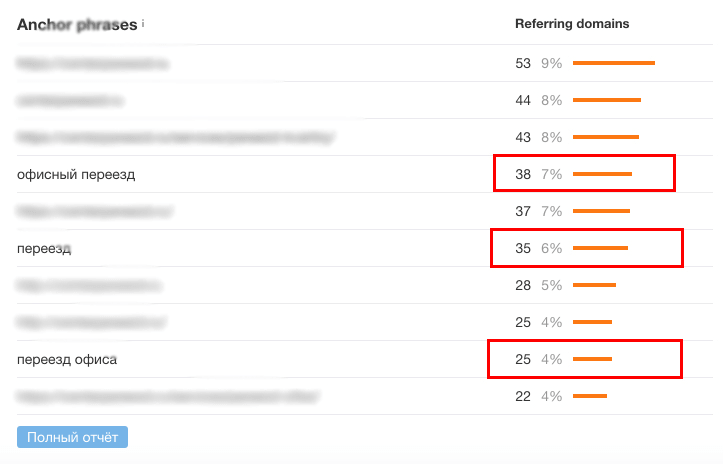 As a result of a comprehensive strategy, we achieved a safe link profile of the site, backlinks lead from different sources, which gave rise to organic traffic.
For the year, the increase was 52%.
Internet marketing expert. Head of marketing agency MAVR.
Business degree "Master of Business Administration" (MBA).