65 catchy and creative slogans of famous companies
We will send the material to you by email:
Время чтения:

5

мин.
A slogan is a key phrase that advertisers use to verbally emphasize the uniqueness and present the main idea of their product or service. By and large, it is the essence of an advertising campaign that plays an important role in people's lives. After all, it is the slogan that is able to attract the attention of buyers and influence their choice.


Having a slogan is so important that businesses around the world spend billions to develop a marketing campaign that will help make a brand easily recognizable. Every day we encounter millions of phrases and sentences everywhere: from print media to online advertising. And although there are slogans that we know by heart, there are also those that have appeared and disappeared without being noticed.
What is an advertising slogan that can make a company successful?
It is not only easy to remember, but also has a secret element that makes us take a closer look and think about a future purchase. A successful advertising slogan can impress your target audience and make your company's product stand out from the rest.
According to Charles Whittier's book Creative Advertising, a slogan should be strong enough to present a product or service in a quality manner and justify its frequent mention in advertising. According to the author, it should be so well articulated that people will surely remember it.
A guide to creating a successful slogan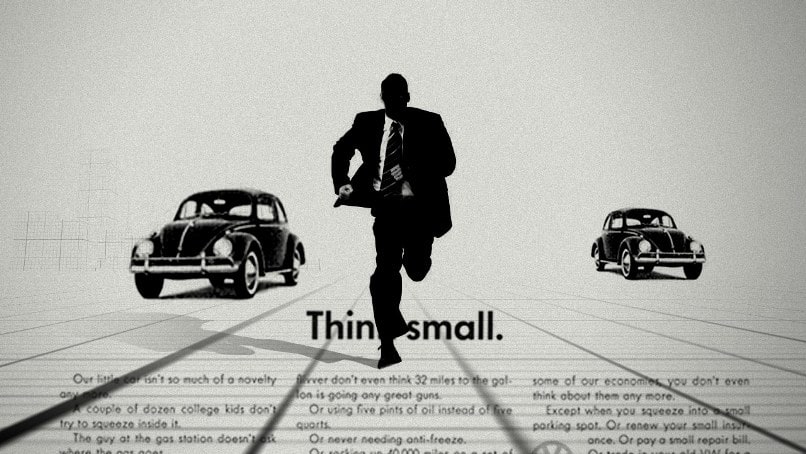 Brand identification. A good slogan should remain closely related to the brand name that is mentioned or explicitly implied in it. It is best to directly indicate the name of your company in the slogan.
Easy to remember. Some of the well-known taglines and slogans are still in use today, although they were created a few years ago.
Feeling of benefit. Explain the benefits of your product in a language that the consumer can understand. Turn the bad into the good. Show clearly what will happen if your product is not used. Give consumers the opportunity to experience the benefit and enjoyment of using your product.
Differentiation. The modern service market is filled with various offers, so companies that operate in the same industry should use creative and original slogans to stand out from the rest.
Simple and clear. Use short keywords or phrases in your slogan that grab attention. One word is usually not enough.
65 famous company slogans
1.Imax
2Volkswagon
3. Blogger
4 Mac Pro
Beauty outside. Beast inside.
5 Harley Davidson
American by birth. Rebel by choice.
6 Calvin Klein
Between love and madness lies obsession.
7. Google
8. Survivor TV Series
Outwit. display. Outlast.
9 Canon
10 Johnnie Walker
If you want to impress someone, put him on your black list.
11. Matchbox
We sell more cars then Ford, Chrysler, Chevrolet and Buick combined.
12. Reebok
13. 3M
14. Marks & Spencer
The customer is always and completely right!
15. Federal Express
When there is no tomorrow
16. Nikon
17. Red Cross
The greatest tragedy is indifference
18. Playstation
Live in your world. Play in ours
19.Porsche
20. Disneyland
The happiest place in earth
21. Fortune Magazine
For the men in charge of change
22. Holiday Inn
Pleasing people the world over
23. Ajax
24. Adidas
25. Haagen-Dazs
Pleasure is the path to joy
26. Yellow Pages
Let your fingers do the walking
27. IBM
Solutions for a small planet
28 Abbey National
Because life's complicated enough
29. Kodak
Share moments. Share life
30. McDonald's
31. Hallmark
When you care enough to send the very best
32. De Beers
33. Levi's
Quality never goes out of style
34. Nike
35.Nokia
36. Tag Heuer
Success. It's a mind game
37. Sony
38. Subway
39. Electronic Arts
40. Olympus
Your vision. Our future is your vision. Our future
41. Vodafone
42. Maxwell House
43. Clairol
Does she… or doesn't she?
44. Aston Martin
45 Burger King
46. Visa
Its everywhere you want to be
47. Coca Cola
Twist the cap to refreshment
48. M&Ms
Melts in your mouth, not in your hands
49.Jaguar
50.AT&T
Reach out and touch someone – Stay in touch
51. Kentucky Fried Chicken
52. L'Oreal
53. Diesel Jeans
54. Metropolitan Life
55. Nintendo 64
56. Dixon
The last place you want to go
57. Ebay
58. General Electric
59. Du Pont
60. The National Lottery
61. Energizer
Keeps going and going and going
62. Volvo
63. Rolex
64. Michelin
65. Apple
Internet marketing expert. Head of marketing agency MAVR.
Business degree "Master of Business Administration" (MBA).