What is naming? Mistakes and rules for creating company names
We will send the material to you by email:
Время чтения:

10

мин.
Naming is a complex of works related to the creation of sonorous, memorable and accurate names for companies, products and services. The buyer primarily refers to the brand as a guarantee of quality, so its name plays an important role in the marketing policy.

Examples of trademarks are such names as Apple, Lukoil. TM is registered after a legal check for uniqueness. It is not necessary to register a company name, but it is also desirable.
What does brand naming affect?
A sonorous and memorable name is necessary in order to:
market the goods or services produced by the company;
protect them from counterfeits and other types of illegal use;
increase income due to the good reputation of the company or TM.
Errors when compiling TM
There are no specific approved rules for creating company, product or trademark names. But over the past century, when marketing has become increasingly important as a practical science, it has been possible to highlight the main mistakes that are made in naming.
1. Names-descriptions are not always successful. Examples of unsuccessful naming:
beer "Lite" – too general, simple name and description for a beer that can go with any other drink;
a computer store is also a too general and absolutely unmemorable name for a store selling and servicing computer equipment.
2. Complete copying of an already existing brand or company name may result in penalties, as this is a violation of the law. But at the same time, it is absolutely not forbidden to create names that cause potential consumers to associate with well-known existing brands.
3. Vinaigrette from the alphabet. For example, the name "CBVYA" clearly does not mean anything to the target audience, is poorly remembered and does not sound if you try to pronounce the abbreviation out loud.
4. "Scarecrow" – this is the case when some companies, when entering the markets of other countries, need to think through many nuances. Language differences, as well as dialect differences, can lead to mistranslations of the true name of a brand, product, or company. Therefore, in order to avoid confusion or misunderstandings, sometimes marketers have to change the names, adjusting them to the spoken language of the country to which the goods are exported.
There is a legend that the Chevrolet Nova did not sell well in the market of one of the Latin American countries due to the fact that in Spanish "no va" means "does not go." This led to the forced renaming of the car for this region.
The Mitsubishi Pajero car was introduced to the Spanish market as the Mitsubishi Montero, since in the local slang the word "Pajero" is read as "pajero" and means "masturbator".
In Finland, the Lada Kalina car exported from Russia is known as Lada 119. This renaming is due to the fact that the word Kalina is translated from Finnish as crackling, rattling, rattling and knocking.
The Polish manufacturer of fashionable women's clothing "URODA" in Russia is not perceived as the owner of the business would like. Therefore, the company had to change its name to export goods to the Russian Federation.
Company naming. Key features of a good business name
A good name has certain features. It:
Target, that is, it is addressed to a certain circle of potential buyers.
Motivating, that is, encourages the consumer to choose the product or service of this particular company.
Memorable, that is, after a couple of repetitions, it remains in the memory of the buyer.
Individual, that is, unique, strong from the legal side.
How to come up with a brand name?
Basic principles of naming
Naming consists of 7 main stages: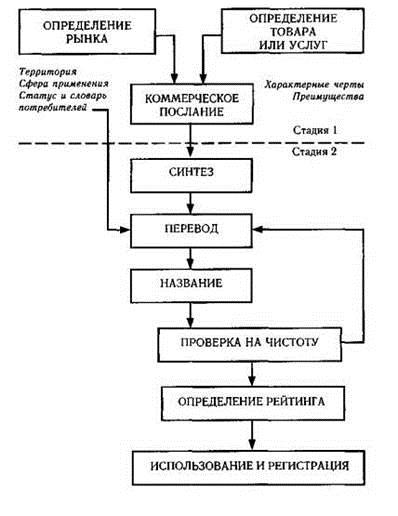 Let's take a closer look at some of these points.
Collection of factual material
First you need to collect factual material about potential customers, that is, about the target audience, in order to better understand it:
Territorial definition of the market – in which country or region it is planned to sell a product or service, what are the features of this area.
Scope of application. For example, if we talk about pharmacology, then companies name medicines for ordinary people that are sold without a prescription, much more simply than those intended for medical professionals, doctors who will dispense drugs exclusively by prescription.
Consumer. Status, level of education, age, language, etc. are important.
For example:
a senior manager who is interested in increasing influence and prestige in the service and in his environment will pay attention to TM Diplomat;
a young performer making a career will pay attention to TM Stride (step), Merit (merit), Promo (promotion);
a middle-aged worker who has reached his career level will rather pay attention to TM Cruise, Riviera.
Examples of successful naming
Although there are no special rules for the "correct" or "ideal" naming, methods have been developed that help create new commercial names.
How to come up with a company name?
1. Symbolism method:
Fauna examples:
Examples from flora:
Jasmine lingerie;
Perfume company Rosebud (Rosebud);
Interior design studio Shy Violet (shy violet).
2. Method "Rhythm and Poetry":
Coca-Cola – the rhythm of the name resembles the waves of a boat crashing on a rocky shore;
Dom Perignon.
3. The "Humor" method is not suitable if the business is related to the B2B sphere, since "serious" businessmen prefer not to deal with "clowns":
"Y" – a toy store for creativity;
"A go away" – a travel company;
"Vladimirsky Central" – a network of hotels, cafes and restaurants;
"A man is God" – a hairdressing salon for men.
4. Method "Accession and abbreviation" – you can come up with a new name by adding or abbreviating prefixes and suffixes:
Pan American Airlines;
Fanta is short for fantastic.
5. Method "Composition" – composing a name from several words.
Item Pedalina: A two-seat pedal-powered quad for rental to holidaymakers in Southern California resorts and Santa Catalina Island.
roots
pedaling                Catalina
Semantics

Merging / semantization

Pedal                      alina

Pedalina
Field of activity: flower shop (Scenfoli)
| | |
| --- | --- |
| roots | scent (English smell) foliage (English foliage) |
| Semantics | scen                              foli |
| Merging / semantization | Scenfoli |
6. "Merge" method:
Sberbank – savings bank;
Performula – a drug to increase potency, created by combining the words perform (performance) and formula (formula);
Viagra – "Vigor", that is, power, energy, strength, and Niagara – the most powerful waterfall in North America.
7. Association method:
flower shop "Name of the Rose";
jewelry store "Madame Bijou";
japanese restaurant "to da sho".
8. Method "Not a Castle, but a Castle":
"Hollywood" – "Bollywood";
Pharmacy "36.6" – "Pharmacy 37";
Toothpastes "32 norm" – "32 pearls".
9. The method "And Ours and Yours" – works great depending on the territorial reference, that is, the region in which it is planned to sell products or services:
"Russian radio";
"Ukrainian grain", "Ukrainian heat";
Euroset, Europlast.
10. The "Personalization" method is quite popular and is found everywhere. But there is a little caveat: these kinds of business names work great when, over time, the company becomes a "company with a history passed down through generations." If the company is preparing for launch sales, it will not always be appropriate and may require renaming in the future:
Marketing Agency of Vladislav Rykova (MAVR);
"Studio of Artemy Lebedev";
"Mann-Ivanov-Ferber" – MYTH;
"Tinkoff";
Procter & Gamble;
Mary Kay;
Christian Dior.
11. Method "First" – especially common in the CIS countries:
"First insurance company";
"First XXX Company".
12. Method "Translated from …" or Borrowing a name:
Bella Vista Dental Clinic – Beautiful View.
13. Method "Search":
We write out:
above – the profile of the company;
below – the results, that is, the products of the company;
below – synonyms, associations, translations, "centaurs" (combinations of two translations, two associations, etc.).
Example: "Yandex" – yet another indexer (another indexer or Language Index).
14. Method "Correct adjectives":
Cognac "Old Crimea";
Restaurant "Little Tokyo";
"Green-eyed taxi".
Development of a brand name or naming chips
If the previous methods did not suit you, try:
1. Study ideophones, that is, those words whose meaning is closely related to their sound:
The combination of letters skl- and sl- means a sliding, smoothing movement. The letter M is used to give softness to something.
The letters j, ch, g together with y, w are associated with youth and fun, for example, Jovani – evening and prom dresses.
2. Use a series of titles:
iPhone, iPad, iPod, iTunes;
Nissan Almera, Nissan Teana, Nissan Serena, Nissan Navara.
Quick naming for the lazy
If you do not want to come up with a name for the future company on your own and do not want to turn to professionals, you can use idea generators. But do not forget that these are public services, so the quality of the name for your future company, brand or product will not be unique and original.
https://onlinegenerator.pw/ru/generator-brand;
https://ultragenerator.com/company-name/;
http://megagenerator.ru/brand/;
http://earn24.ru/generator-nazvanij-firm-i-brendov-online/;
http://planovik.ru/generator/.
Use this method or not – at your discretion. The choice is always yours!
Professional naming of companies from MAVR
The familiar phrase "as you call a ship, so it will sail" remains extremely relevant today. Indeed, starting a business, creating a trademark, coming up with a name for a new product or service, many entrepreneurs experience difficulties, because they want the name to be unique, bright, recognizable and attract attention.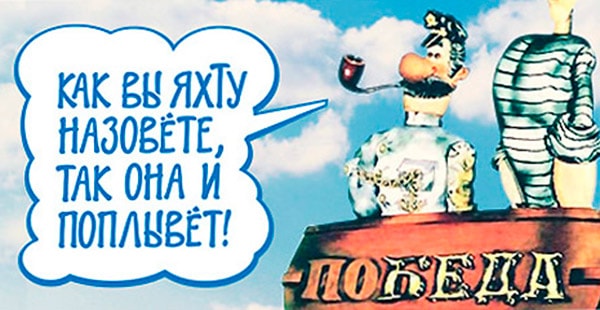 1) Naming – company name – trademark – new product – new service
In addition, to ensure the success of the name, you need to conduct at least a little marketing research: do a market analysis, study the product itself and its features well, and determine the target audience. After that, focusing on the results obtained, several options are developed, from which the most euphonious, conveniently pronounced, having an unambiguously positive meaning and quite unique are selected. To solve this type of problem, there is such a service as naming (in simple words, "naming"), which is a rather laborious process that requires certain knowledge both in the field of marketing and in the field of linguistics, and even in the legal field – so as not to get plagiarism.
2) Naming – marketing research – several options for names – bright, unique, recognizable, harmonious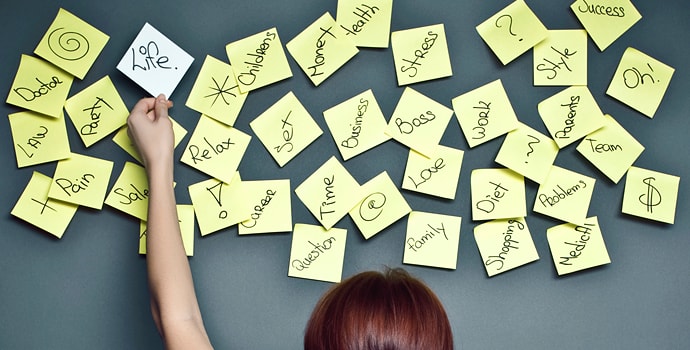 Therefore, if you need to create a truly effective name that will help express the essence of your activity, the nature of your products and identify your company and products in the future, approach this issue with all seriousness and do not trust this creative and partly scientific work to amateurs, contact to professionals with experience and knowledge in this area. In this case, you are guaranteed to receive several options for unique names aimed at creating certain associations, among which you will be able to choose the one that suits you best. And then your ship will sail under reliable sails!
3) Naming – the work of professionals – good names – success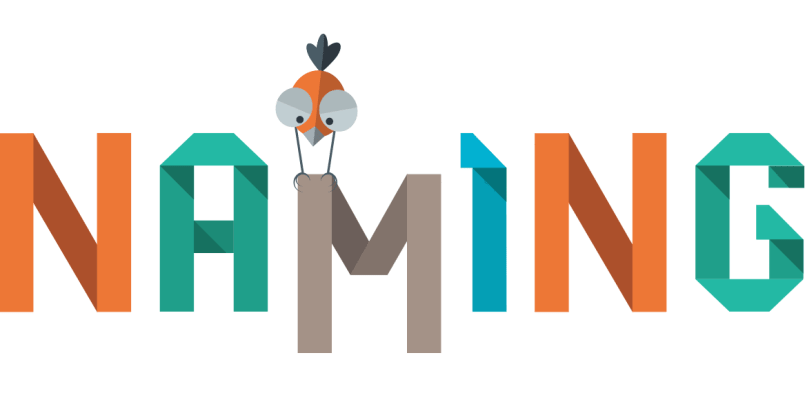 In addition to the brand name, another means of verbal communication is very important – the so-called slogans, that is, keywords and phrases that are entrusted with the task of ensuring recognition of the company itself and its products, as well as creating the necessary emotional atmosphere. In addition, a successful slogan makes the consumer want to buy products, use them.
4) Slogans – remembering the product – increasing sales
Therefore, having a good product, be sure to take care to present it favorably to your potential customers. This can be done with the help of a suitable name and a worthy concise slogan that can attract the consumer, interest him in buying, show him the advantageous differences of your products and make him remember you. A well-chosen slogan can change the sales rate by several times!
5) See also rebranding (naming + slogan + logo) and social media promotion of design studio IDC Style (Object+)
Internet marketing expert. Head of marketing agency MAVR.
Business degree "Master of Business Administration" (MBA).