Collaborator.pro review – direct advertising exchanges
We will send the material to you by email:
Время чтения:

5

мин.
The Collaborator.pro project, which began as a platform that brought together a group of enthusiasts, has now turned into an exchange that allows site owners and advertisers to find quick contact.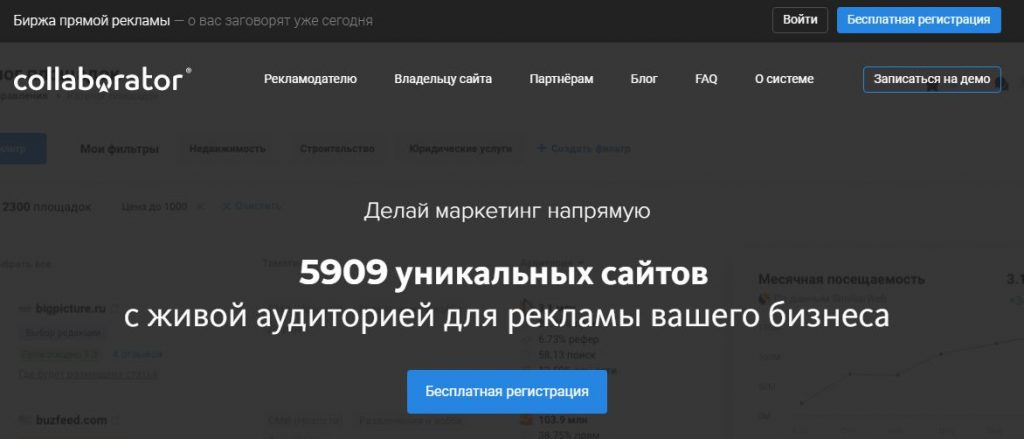 This powerful resource, without exaggeration, is considered the future of online advertising. Why? To name just the main reasons:
The presence in the database of sites only with high quality indicators. All sites are manually checked by moderators, and if there is the slightest suspicion of a resource's low performance, it is excluded from the selection.
A wide range of topics of sites hosted both in the CIS countries and in the USA – media, real estate and construction, finance and business, auto news, cooking, fashion, marketing and much more. Both Russian-language and English-language resources work with them.
More than 5000 selected sites in the database, where you can place guest posts. Their number is constantly growing, because. new sites with promising indicators are added every day.
Unique resources that are present only in the pro database. At the same time, manual selection and verification guarantee the absence of search engine filters on all offered sites.
Low commission costs at an affordable price range, from which any advertiser can choose the right number of sites for themselves.
Free 3-month warranty against removal of posted links.
Fast, intuitive and user-friendly Collaborator.pro interface, which allows you to understand navigation and start placing ads in a matter of minutes.
Objective of the project
Thanks to resources such as Collaborator.pro, even one person can form an effective advertising strategy for promoting a resource. And the widest audience coverage allows you to attract the largest number of users who can see information about your business project.
With Collaborator.pro, advertisers will be able to find reliable new channels to promote their marketing strategies. This ensures safe and convenient communication with the owners of the sites where the texts will be posted. In turn, representing certain resources, users get the opportunity to make decent money on their sites.
Advantages of working with Collaborator.pro for advertisers:
The ability to increase traffic to your resource with the help of traffic attracted from partner sites where advertising articles will be placed.
Providing resources only with a live audience, constantly developing and increasing the percentage of their coverage.
The opportunity to get acquainted with real reviews of sites left by other advertisers in order to draw a final conclusion.
The presence of unique offers from webmasters – writing interesting and high-quality articles for your resource, sending advertising messages to the existing mail database, posting an announcement on the Main page.
What are the benefits for website owners? If your resource enjoys a steady influx of new readers and contains useful and interesting content, then you can consistently earn money with Collaborator.pro.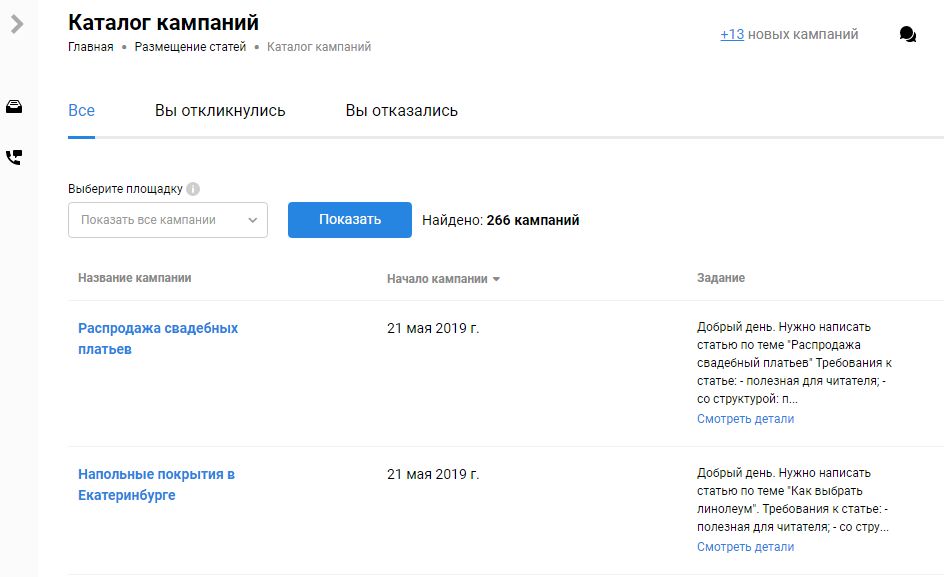 Why choose Collaborator.pro
Attract only trusted advertisers with quality content that will not reduce the trust of your audience and will not increase the spam rate of the resource.
Provide the opportunity to cooperate with well-known brands.
They provide a wide range of systems with which the site owner can withdraw funds – QIWI, Webmoney, Yandex.Money, the Privat24 electronic payment system, the ability to transfer to cards of other banks.
Low commission for services – only 10%.
Now link builders do not have to use a whole arsenal of additional SEO tools to check the trust and spam of the site considered as a donor. The resources collected by the Collaborator.pro team have guaranteed high quality indicators.
Traffic data is collected using Yandex.Metrica, Similarweb, Google Analytics systems that have a high level of trust among users.
When selecting sites in the system, the parameters that affect traffic are taken into account:
modern and clear interface;
lack of site registration in other systems;
the number of pages indexed by search robots;
lack of comments and filters from search engines;
high attendance rates at the moment;
the presence of an adaptive version of the site that allows you to comfortably view pages from mobile devices.
Earn with the affiliate program!
Collaborator.pro provides an opportunity for advertisers to earn additional income due to the availability of a profitable affiliate program. You just need to register in the system and invite your friends. The administrators of Collaborator.pro will provide you with access to the affiliate program, after which, with the regular addition of articles by your referrals, you will be able to receive 25% of the system commission from all payments received during the year.
There are no restrictions on the withdrawal of the minimum amount of money you have accumulated through participation in the referral program. Manage your funds the way you want.
Distributing an affiliate link is quite simple:
email it to all colleagues;
post it on your social media pages;
leave comments on thematic forums or on your blog;
write posts in all popular messengers.
In a convenient interface for monitoring the status of your partner account, you can monitor the activity of all users who connected via the links, the amount of payments received from them and the amount of your remuneration.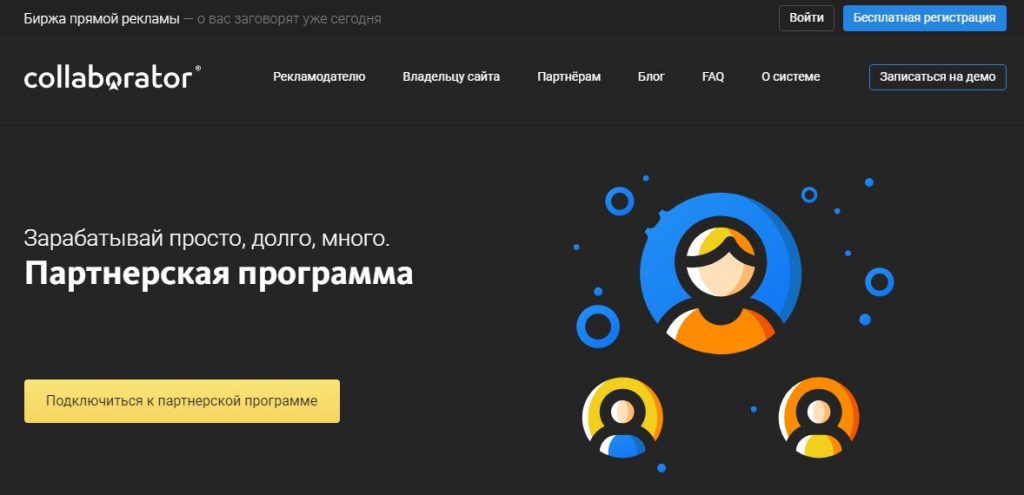 Only fair and transparent transactions
The Collaborator.pro team stands for transparent and honest deals. If necessary, you can always read reviews about a particular resource left by your colleagues earlier.
Resource owners, in turn, get the opportunity to constantly cooperate with reliable partners and receive a decent income for the development of their site.
With the help of Collaborator.pro, link builders and owners of promoted business projects will be able to save dozens of hours searching for guest sites. The exchange has a "Search Agent" function that allows you to set up the necessary filters in order to receive data about new sites that meet all your criteria once a week.
Over the entire period of the exchange's operation, more than a thousand transactions were carried out on offers received from hundreds of advertisers. Sign up to not miss the opportunity to order advertising on the best and most visited sites!
Internet marketing expert. Head of marketing agency MAVR.
Business degree "Master of Business Administration" (MBA).