Costless: how does a Ukrainian app help you save money on groceries?
We will send the material to you by email:
Время чтения:

5

мин.
Have you ever noticed that on average we spend up to 60% of the family budget and 40% of the time shopping for groceries and personal care items? The Costless app is your personal shopping assistant that will help you save up to half of that money and up to 25% of your shopping time.

Сostless is a smart shopping application that connects consumers, manufacturers and retailers and covers the entire shopping process from planning to making a purchase and writing reviews. The application was developed by the Ukrainian outsourcing company Sannacode, led by CEO Anna Karmazina and CTO Sergey Shcherbanenko. The Costless application is already available for download in the Play Market for Android devices and in the App Store – for iOS in Ukraine and Lithuania, in the near future it plans to enter the European and American markets.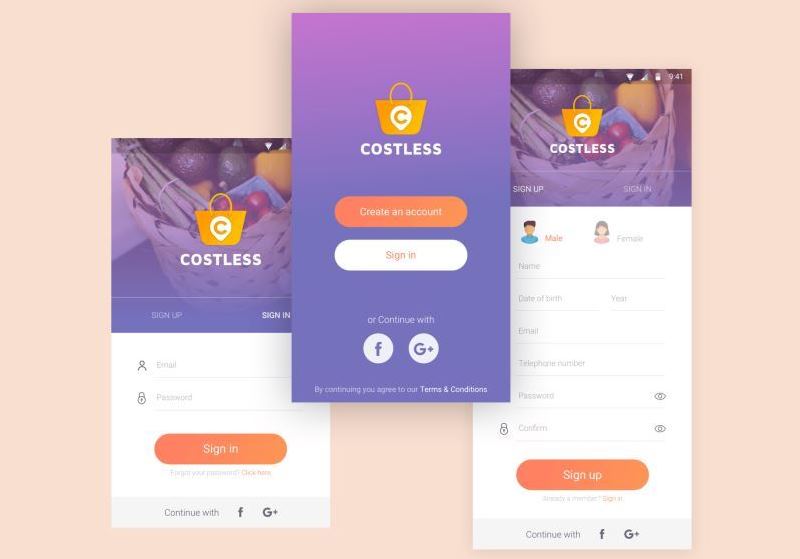 The idea of a startup first came from Sergey Shcherbanenko, co-founder and CTO of Sannacode. One day, while shopping for an office in an unfamiliar store, he discovered that the prices of goods are higher than in other supermarkets. It turned out that prices for the same products can vary significantly in different stores, even if they are nearby. To find the cheapest option, you need to go around any store and independently compare prices on the shelves. It takes a lot of time and effort. Therefore, the Sannacode team set out to develop a mobile application that will save time and money for millions of users.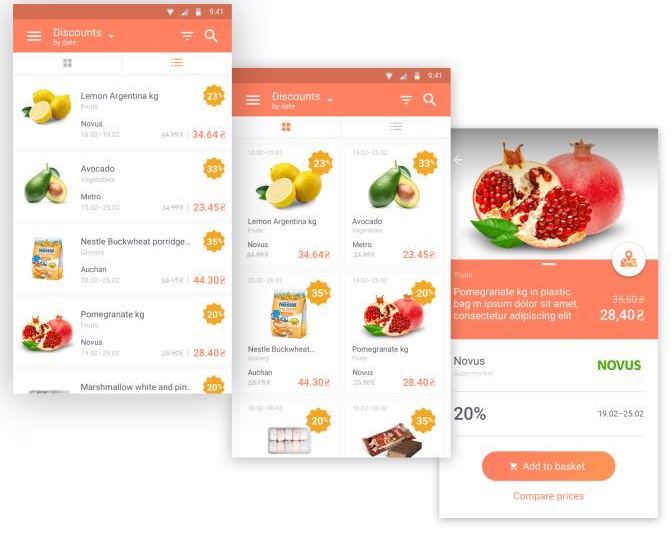 The global goal of Costless is to impact on the problem of overconsumption. The application was created to help solve the problem of excessive consumption of earth's resources by properly planning their use from all sides (production, logistics, marketing) and reducing waste from unused, unnecessary products.
The Costless business model is a combination of SAAS, marketplace, prepaid and subscription models.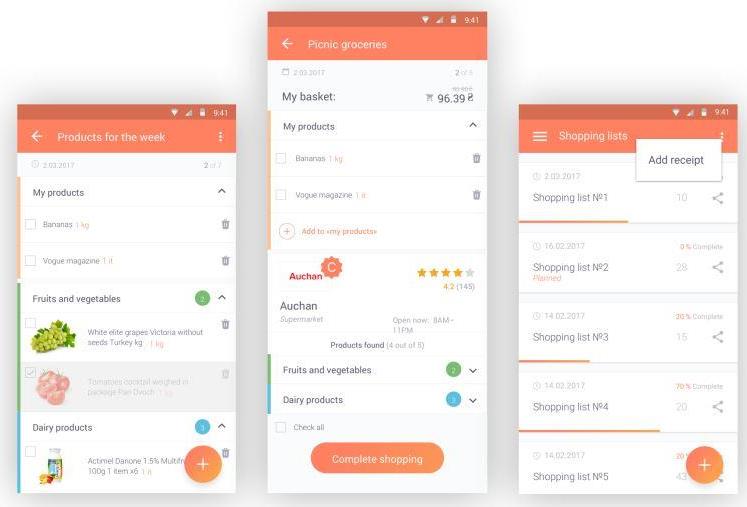 With Costless, users can:
Create shopping lists tailored to specific products and share them with other users. The application has ready-made templates that make the task easier, as well as the ability to create your own templates, edit and copy existing lists.
Compare prices for individual products and entire lists in different networks and stores, choosing the best option for the total cost and location.
Make online purchases and pre-orders for selected products or grocery baskets. You can find the nearest stores and place an order with them through the application, no more wasting time on queues and shopping.
Add discount cards to the application and share them with your loved ones, so you no longer have to carry a stack of plastic cards with you, but, if necessary, you always have all the discounts with you.
Be the first to know about promotional products and their expiration dates.
Receive bonuses for every scanned check and use them for nice little things, such as replenishing a mobile account or receiving discount cards.
The project required a team of 12 people, including web and mobile developers, business analyst, UI / UX designer, QA engineers, content managers, copywriter and project manager.
The first step was to create a prototype and develop the architecture of a mobile application, then draw the design and create a convenient user interface using Sketch, Marvel and Adobe After Effects. It took about 3 weeks to create the app design.
The next step was the development of the server side, for which PHP7, Laravel5, Redis and MySQL were used.
The development of a native Android application involved working with Android Studio, Android SDK, Retrofit 2, RxJava, Google Maps, Facebook SDK, Google+ SDK, Crashlytics, for an iOS application – Realm, RxSwift, RxCococa, Alamofire, Google+ SDK, Crashlytics, Google Maps, Facebook SDK. It took three months to develop the core features of the Android and iOS app, and four months to develop the back-end.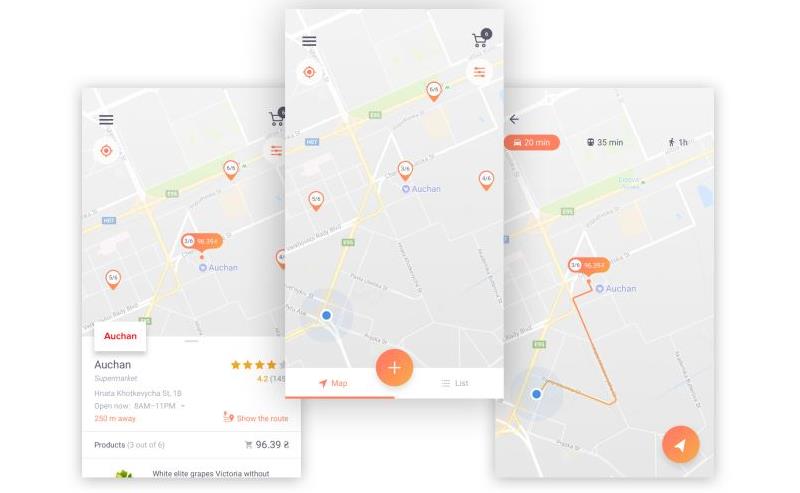 However, the most difficult and time-consuming part of the development was filling in the database manually. It's essentially an ongoing process, as keeping prices up to date and stock updates is fundamental to Costless. To solve the task, it was decided to add the ability to parse checks, that is, any user can take a picture of a check and upload it to the application, and the system automatically updates the price data. As a motivation, users are awarded bonuses for each scanned check, which they can use to replenish their mobile account or exchange for loyalty cards from companies.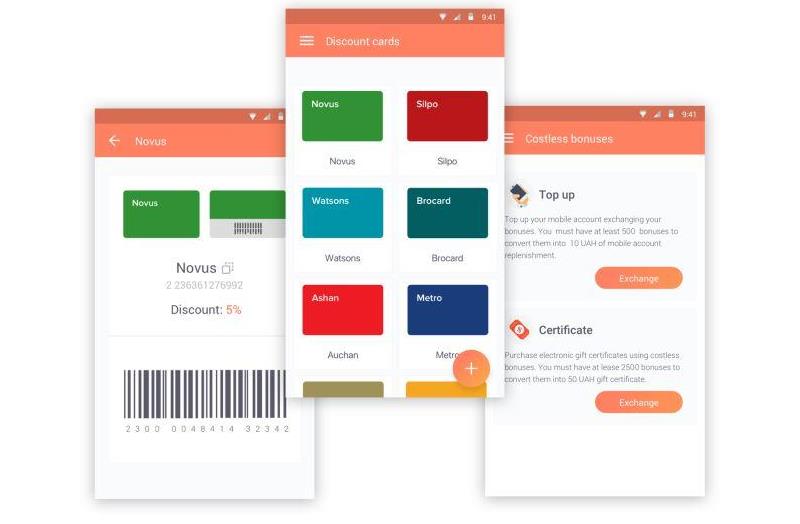 Costless is constantly expanding its functionality, adapting to the needs of the market. In addition to solving consumer problems of buyers, the application offers separate functionality for businesses. Already today, any seller, regardless of size and TM, can use Costless as a platform for online sales.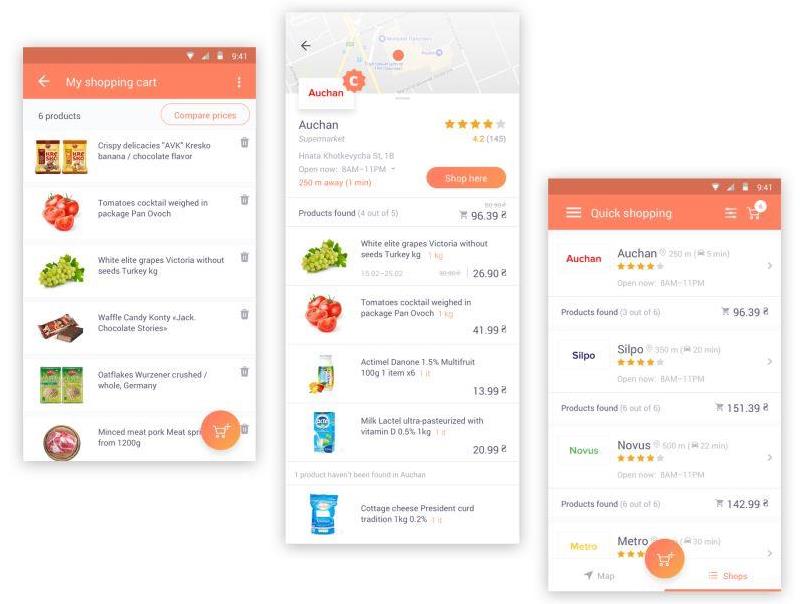 The global pandemic and quarantine have accelerated digitalization and the transition of companies to online. People have learned to solve their everyday needs on the Internet. Now is the best time for a business to start selling online, leaving the competition one step behind. Costless is the best MarTech grocery and coffee shop hosting platform that provides real-time analytics, price forecasts, volume and pricing recommendations, consumer behavior insights.
Unlike analytical agencies, Costless processes the exact data of each individual user, so all analysis results have a minimum error. Based on detailed application reports, you can make production, marketing, logistics and other business decisions more balanced and accurate than ever before.
The Costless app offers brands a solution to:
promotion of purchases and customer loyalty;
the ability to create special offers and discounts for certain target groups of consumers;
provision of cashback;
obtaining analytics on the sale of goods and consumer behavior, demand forecasting.
For online stores hosted on the platform, additionally:
analytics of competitors and consumers in real time;
personalized offers and discounts;
reviews and feedback from consumers;
recommendations for competitive pricing.
Already today, the Costless app is a complete shopping ecosystem that simplifies the way you shop. In 2-3 years, the creators of the application plan to identify and offer products to users that will suit their needs or diet according to their personal preferences and habitual places for shopping.
Internet marketing expert. Head of marketing agency MAVR.
Business degree "Master of Business Administration" (MBA).
FlorryCat: Hard work on service, product appearance and high-quality advertising help you find your customers