A Guide to Successful Twitter Marketing
We will send the material to you by email:
Время чтения:

6

мин.
Twitter is one of the dying social networks. This network gained very fast momentum at the very beginning of its creation, it is no secret that a huge number of famous personalities were registered. As for the average person, his life events do not gain reposts, and it is very difficult to gain subscribers. On Twitter, there is a trend of less and less user activity, including registrations. However, abroad, Twitter is still thriving, so it's too early to bury it.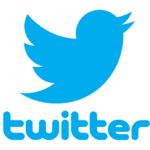 Twitter is the first network to implement the microblogging model. The main feature of this network is the ability to write short news posts (tweets), which are limited in the amount of messages, only 140 characters.
This article will discuss the features of promotion on Twitter, namely: how to properly design a channel, the benefits of using Twitter, tips for promoting a Twitter channel, and much more useful information.
Correct design
The very first action after registration is the design of a Twitter channel. Pay attention to the design features.
Background.
The background should be of high quality and be associated by the subscriber (follower – Twitter subscriber) with the promoted brand.
Avatar.
The logo of a company or brand is most often used. Please note that the avatar image is large and of high quality.
Description.
It is necessary to place information about the company, its products or services.

Key Marketing Benefits
Low labor intensity. It takes a small amount of time to write a twitter post, about 10-15 minutes, so you can maintain constant communication with customers.
Business audience. The main audience of this social network is represented by businessmen, marketers, journalists, as well as celebrities.
Mobility. After looking at Twitter statistics, the majority of followers come through a mobile phone. Therefore, you need to pay attention to optimizing your site for mobile devices.
Website promotion with Twitter. As soon as this social network appeared, it became obvious that this is an excellent source of traffic for the site. All posts are short enough, so subscribers need to be lured with content and redirected to the site. Where he can fully get acquainted with useful information. Also, with the right traffic conversion, such posts give a good flow of leads and sales.
Great personal branding tool. When used correctly, it affects the level of recognition of coaches, entrepreneurs, celebrities.

Who is Twitter promotion for?
This network represents a different target audience, ranging from schoolchildren to entrepreneurs, journalists and politicians.
This social network is most suitable for:
personal branding (presidents, politicians, musicians, etc.);
news agencies;
companies operating both in Ukraine and abroad.
Most of the audience are representatives of the United States and the European Union. Pay attention to this fact in the process of brand promotion.
Maintaining a twitter channel
If your company decides to try to be active in this network, then the first question is likely to arise – what to publish?
The main difficulty that may arise is the need to meet 140 characters, but with the right content, the results will not be long in coming.
Consider the most common content types:
news model. In this channel, it would be wise to write about your company, in general, mini-media with various events.
showcase model. An attractive description of the product or service leading to the company's website is used.
poster model. It works well for companies that hold conferences, various events, thus allowing you to increase the company's PR activity.
application model. Used for announcements (promotions, sales).
Please note that in general, content types should be different, so you need to plan for them in advance.
Twitter channel promotion
We are approaching an important stage – the promotion of the channel and the increase in followers.
I recommend using the following ways to promote Twitter:
In the process of promoting a Twitter account, it is effective to use your website or blog. What you need for this: install the "Retweet" and "Subscribe" buttons in the site's articles, install them in a conspicuous place. Don't forget to add a call to action, this will be the impetus for action for the target audience.
Special content is selected that is interesting to your target audience. For example: life hacks, infographics, exclusive news. To achieve the desired result, you need to follow the content of the blog and site if you promote the site through twitter. A large number of links to all well-known sites will not attract subscribers, but short posts with a call to follow the link to your site or blog will help increase traffic to your resource, as well as attract followers.
Holding contests and promotions.
Another niche for attracting subscribers to your channel. In order for this method to produce the desired results, think carefully about the idea of ​​a contest or survey. All participants must clearly understand the purpose and end result. Don't forget about prizes and incentives for participants.
It is mainly informational in nature, allowing the company to constantly be in the public eye.
Promoted Tweets (Twitter's own advertisements).
This ad is that your posts will appear higher in the search results. The advertising fee will be charged each time the follower clicks on the link or sends this post to their friends.
Announcement from popular twitter users (opinion leaders).
You can find followers who have several or tens of thousands of subscribers with your target audience. This user will retweet your content or encourage their followers to follow.

There are also black and gray methods of promotion through Twitter. These methods also allow you to promote the channel, and much faster. But in the future, there will be no return from them, since this is not your target audience.
Subscribe-unsubscribe (mass following).
This method means that the owner subscribes to followers on Twitter according to certain criteria (interests, age, geo), and a certain number responds.
Examples of following services:
followback.info (closed) is a service that adds 100 followers to your account.
https://manageflitter.com/ – Follows 100 people per day.
This method is best used at the initial stage, when your company is not well known. In the future, the reputation of the company may suffer, so it is up to you to choose this method or not.
There are different number of cheat services. Basically, the quality of followers leaves much to be desired, as they are mostly bots or dead accounts. This method is good for channels that have very few subscribers. There is an opinion that people are more willing to follow famous or well-followed accounts.
The above methods of promoting a Twitter channel are the main ones. I recommend that you be patient at the first stage, test and analyze the results. Only in this way you can achieve the desired result, the main thing is to experiment, combine. Do not forget that Twitter is primarily a source of news, educational or entertainment information. That is why it allows you to increase traffic to your sites.
Internet marketing expert. Head of marketing agency MAVR.
Business degree "Master of Business Administration" (MBA).
PET Publishing: "I sincerely do not understand how an e-book can be an adequate replacement for a paper book"