Proxy-seller – purchase of high-quality and reliable proxy servers
We will send the material to you by email:
Время чтения:

2

мин.
For effective work on the Internet, it is important for webmasters and affiliates to have free access to any web services and resources. At the same time, governments of various countries often restrict access to sites. In order to simplify the work, to increase its efficiency, today it is impossible to do without proxy servers.
Many people still prefer free proxies over individual proxies, but those who use proxies for serious networking know the dangers of public proxies. Free proxies do not guarantee safe promotion or parsing, their use only increases the likelihood of a profile ban, or in the case of parsing, the constant appearance of captcha.
Read also: TOP proxy services
Individual proxies avoid these problems. The most important thing is to find a service that will provide access to high-quality and reliable personal IP. One of such web resources is Proxy-Seller.ru. This site has a number of advantages, including:
IPv4 proxy servers from over 10 countries: Russia, Ukraine, USA, Germany, France, Kazakhstan, Holland, England, Canada, Italy, Bulgaria and India.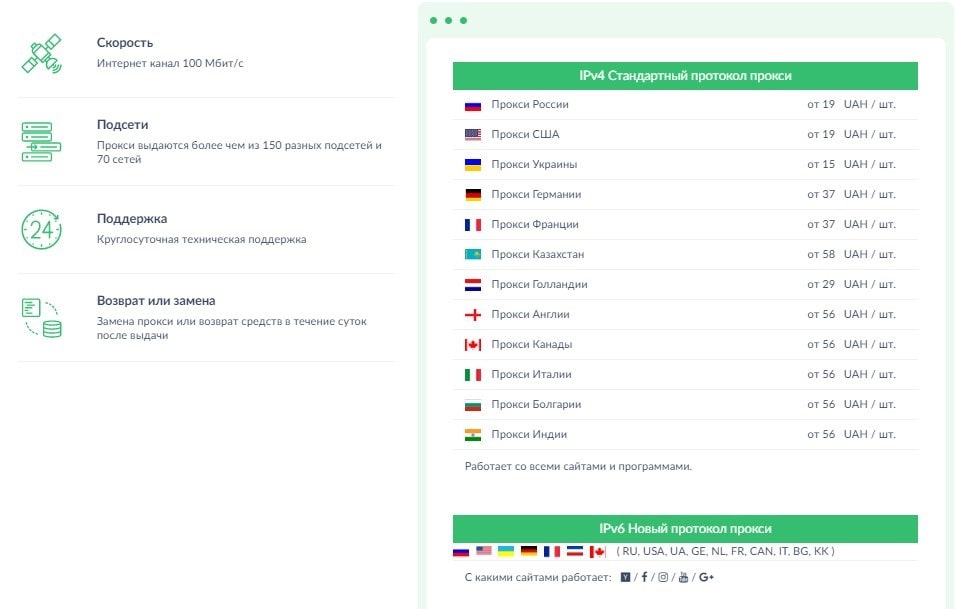 Personal mobile proxies and dedicated servers (Ukraine, USA or the Netherlands) are what bot growers need.

There is a large selection of the latest IPv6 proxy servers, which can support HTTP, HTTPS, SOCKS5 protocols at speeds up to 100Mbps. Taking into account the latest trends, it is the 6th version of the IP protocol that will be used by most web services in the future. When purchasing a version 6 proxy on Proxy-Seller.ru, you can independently choose the lease term and select any number of reliable and high-quality IPv6 proxy servers.

In addition to the advantages described above, the Proxy-Seller.ru website has others, for example, a unique affiliate program.

As soon as you register on the site, you will automatically receive an affiliate link. Everyone who clicks on your link will be assigned to your profile (become a referral). Thanks to this, from the first purchase of your referral you will receive 30% of the amount spent, and from the next 10%.

Proxy-Seller.ru is a well-thought-out pricing policy, for example, the price of a monthly proxy server rental is significantly less than the revenue from arbitration for the same period – from 19 UAH. This is very beneficial for the user, because when you buy in bulk, you will not only earn much more, but also receive an additional volume discount.

Buying a proxy on Proxy-Seller.ru is also worthwhile for other reasons. Here, a high level of service, technical support specialists are ready to help you solve any issue and advise around the clock. The quality of this web service is also evidenced by the many positive reviews left by customers. Do not miss the opportunity to save money and earn money, rent proxy servers on the Proxy-Seller.ru website and you will find out what web surfing is at high speed and without any restrictions!
Internet marketing expert. Head of marketing agency MAVR.
Business degree "Master of Business Administration" (MBA).