Slogan for a beauty salon. Development + examples
We will send the material to you by email:
Время чтения:

5

мин.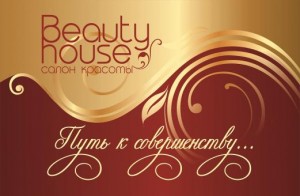 The growing number of beauty salons in recent years has greatly increased competition in this area of the beauty and health industry. Now, when such establishments can be found both on the central streets of any city, and in residential areas and on the outskirts, their owners have to solve new problems. One of the main ones, and not having an unambiguous and simple solution, is detuning from competitors.

The slogan for a beauty salon often plays no less a role in promotion than a well-chosen name. These two marketing tools work together and are designed to attract customers, show the uniqueness of the institution, arouse interest and be remembered.
Features of slogans for beauty salons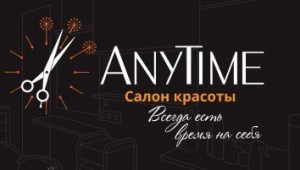 First of all, it should be noted that the motto of the image of a studio or beauty salon must meet the general requirements for slogans that have proven their practicality and effectiveness:
such a motto should consist of a minimum number of words. This will allow it to be better remembered and make it easier to use in advertising campaigns;
it is designed to distinguish your institution from a large number of competitors. To do this, it must be original, briefly and succinctly describe your main advantage or feature that distinguishes you favorably;
if you have a promotion strategy, or are developing it, choose a slogan taking it into account – this will significantly increase the effectiveness of all marketing activities;
a successful slogan is always easy to remember due to associative links, vivid images and emotions that it evokes in the target audience.
In addition to these key requirements, there are many more nuances that can affect the perception of your slogan by the target audience and its effectiveness. The motto of your beauty business should be positive, understandable to your potential customers, not use negatives, and not try to explain anything. In those seconds during which a person pays attention to the slogan, he must have time to "hook" – to interest, to evoke associations associated with beauty, health and success, to intrigue, ideally – to be remembered from the first time.
One of the main tasks of a slogan in marketing is to bring a client to you. This can be achieved if clear links are established with the name of the salon, interest arises, and the person understands what your establishment is really valuable for. As you can see, the creation of slogans is not a trivial task, and therefore we are surrounded by so many faceless, secondary and ineffective advertising slogans.
Tips from professional marketers on creating a beauty salon slogan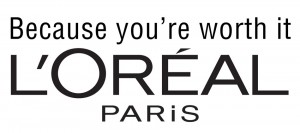 The development and final selection of slogans requires not only a creative approach, but also an understanding of consumer psychology, knowledge of business and the competitive environment. Of considerable importance in this matter is also intuition, which, however, is impossible without the previous conditions.
If you decide to independently develop a motto for a beauty salon, some tips from professional marketers will help you. Starting to create a slogan, adhere to these principles:
be original – otherwise you are unlikely to stand out. There may even be a situation where your motto will be associated with another brand, not necessarily related to the beauty industry;
originality should not harm the main task – it should be clear what your salon is doing. You should not use intricate phrases that are difficult to quickly understand. Exceptions can be winged expressions, sayings, or even Internet memes. Of course, provided that they are understandable and familiar to your target audience;
think about what you can give to the client. No need to talk about how good or prestigious your salon is. If a person sees a benefit for himself (not necessarily material, but significant), his interest will be much stronger.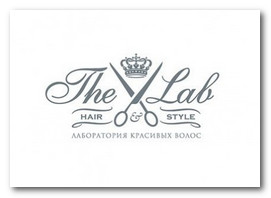 Before you start brainstorming and start generating images and phrases, it's helpful to do some prep work. Make a list of words that your customers associate with what your establishment offers. As a rule, nouns will be in this list. Avoid adjectives in any form – they not only do not tell people anything, but also make you feel like they are trying to manipulate you. Another part of speech that comes in handy is verbs. The world knows many successful slogans based on a call to action. To see the bigger picture and avoid repetitions, databases of well-known slogans distributed on the Internet, both successful and unsuccessful, will also help.
As a result of brainstorming (perhaps more than one) you will have a list of slogan options, from which it is already easier to select the one that, in your opinion, will be better than the others.
Examples of successful beauty salon slogans
Tanning studio and beauty salon "Ma Cherie"
Real Paris in the historical center of Moscow
Hairdressing and beauty salon "Mado"
Salon where there is a piece of Hollywood
Beauty salon "Savannah", Moscow
Savannah. Socialite Habitat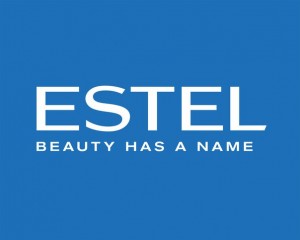 Beauty salon "Kuaffur", Cheboksary
Beauty has a name… Couffure
Beauty salon "Bantik" in Kyiv
The most sincere beauty salon
Beauty Studio "Chocolate" in Odessa
Beauty does not require sacrifice. Beauty needs attention
In the case when you do not feel the strength and inspiration in yourself to independently develop a slogan for a beauty salon, there is always one more option left – to turn to professionals. Copywriters and marketers of the MAVR agency have all the necessary knowledge and experience in developing slogans. They take into account the peculiarities of each particular business, and also adhere to all the rules and principles of successful marketing. From the received options, you will definitely be able to choose the one that will lead your business to prosperity.
Internet marketing expert. Head of marketing agency MAVR.
Business degree "Master of Business Administration" (MBA).