Sports slogans: how to come up with examples of slogans and mottos
We will send the material to you by email:
Время чтения:

10

мин.
Did you know that various mottos and slogans came to business from the military and sports fields – from where the spirit of competition has always been strong. And now slogans and mottos play a much more significant role in sports than in marketing. They support the sports spirit of the team, set them up to achieve goals, and make it easier for fans to support idols at the stadiums. Since modern professional sports are inseparable from business and marketing, slogans in it fulfill both sports and marketing tasks.

What should be a good sports slogan
The famous motto of the Olympic movement "Faster, higher, stronger!" is one of the most successful examples of sports slogans. It combines all the features that make a good motto for a sports team or event:
brevity – in just three words the essence of the competition is expressed, fair for all Olympic sports. A slogan no longer than five or six words is better remembered and attracts attention;
a good sports motto most often has a well-defined rhythm, which facilitates the use of the slogan in chants and chants, and also expresses the dynamics inherent in sports;
if we are talking about a slogan for a sports club, team or organization, it is good to display the history and characteristics of the team in it. Such a motto helps to stand out and better motivate athletes to achieve new results. In the same way, successful personal slogans of athletes emphasize their outstanding qualities and indicate their highest achievements.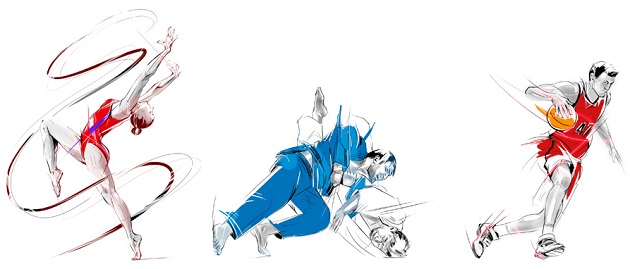 Good modern sports slogans are the result of combining sports traditions and marketing approaches to the development of slogans. By influencing the target audience with the help of modern means of communication, slogans significantly affect the success of sports organizations, their support by spectators and fans, as well as the commercial success of sports organizations.

Is it difficult to come up with a sports slogan?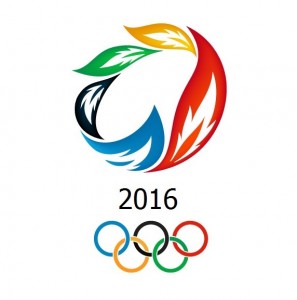 The history of the emergence of many famous mottos indicates that they can appear almost by accident, as a result of insights or fortunate circumstances in which their authors fell. However, this applies to slogans that appeared several decades ago, and in the modern world this approach works very rarely.
Competition, a rich information field and the strict requirements of modern marketing make a professional approach to the generation and selection of slogans in any field, and in the first place in sports, uncontested.
Of course, if you are faced with the task of coming up with a motto for an amateur sports team, you can do it on your own using the techniques and tools of professional copywriters:
brainstorming is an ideal tool for generating new slogans, from which two or three good options can later be selected;
knowledge of the history of the team, its achievements, and their use in the text of the motto;
the study of famous slogans and their analysis in order to highlight what brought them success;
taking into account linguistic and psychological specifics – concise constructions, the use of verbs, calls to action, the absence of negatives.
All this and a little more must be taken into account when choosing a slogan.
Intuition is of considerable importance both in the professional creation of slogans and in independent ones. By reviewing a large number of successful options, going through all possible ones during brainstorming, and also immersing yourself in the process of writing slogans, you can develop an intuitive understanding of which slogan is in front of your eyes – successful or not very successful.
Of course, professional copywriters use a much larger set of tools and methods for creating and selecting slogans. They take into account their experience and achievements of the best colleagues, knowledge of how the laws of marketing work in various areas of human activity. This approach guarantees the appearance of slogans that bring success to sports clubs, athletes and organizations.
Examples of sports slogans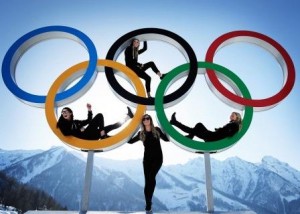 Olympic Games:
Blazing hearts.
XXI Olympic Winter Games in Vancouver, 2010. Official motto
Gateway to the Future.
XXII Winter Olympic Games in Sochi in 2014. Official motto, 2009
One world. One dream.
XXIX Summer Olympic Games in Beijing. Official slogan, 2008
Faster, higher, stronger!
Тhe important thing is not to win but to take part.
Mottos of the Olympic Movement
New Beijing – the great Olympics.
The motto of the XXIX Summer Olympics in Beijing
Football championships:
Let's make history together.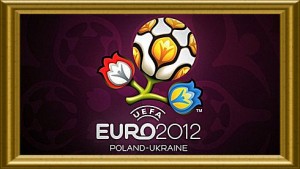 European Football Championship 2012 hosted by Ukraine and Poland.
Unleash your emotions!
European Football Championship 2008
By owning me, you own the game.
ADIDAS, Eurocup 2008 ball, "in all company stores"
Folk sports slogans and mottos
Sun, air and water are our best friends!

To make your day in order, start it with a charge!

There is no finer garment in the world than bronzed muscles and fresh skin.
Classic slogans of athletes
In a healthy body healthy mind.

Be friends with sports – be healthy!
Soviet sports mottos
Fizkult – Hello! Physical training!

Be healthy! Always healthy!
Sports slogans-greetings
We want to give our sonorous names to all records!

From fun starts to Olympic heights.

Anyone who wants to sail with us must be dexterous, courageous!
Children's sports slogans
Dad, mom, I am a sports family.

Dad, mom, brother and I are a sports family.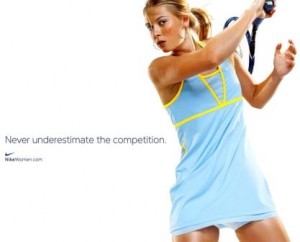 Family start mottos
Mottos of athletes and key personalities:
The main thing, Fedya, is the will to win!
Vitali Klitschko, boxer The sports motto of his grandfather, with which the athlete sets himself up before entering the ring
Better death than being second!
Personal motto of Ramzan Kadyrov. Applied in an advertisement for sports achievements of Chechen Olympians, 2008
Powerful and motivating sports quotes and aphorisms
Very often you can find motivating phrases and quotes on the Internet that help you become stronger, not be afraid of obstacles, but rather continue to move towards the desired result.
What do we learn about athletes from their statements?
The athlete's statements are his calling card. From them you can learn about experiences, feelings, difficulties, about overcoming the difficulties encountered on the path of life. Reading various quotes, we voluntarily or involuntarily draw on his experience and knowledge. Over time comes the realization that athletes are people just like us. That we, too, can achieve our goals, we just need to go towards our dream. In every statement of an athlete lies his secret of success. In their words, one can single out a trait that helped them stay true to their dream and fight to the last. The main qualities of an athlete are:
Perseverance;
Focus on results;
Self-confidence and self-confidence;
Leadership skills;
Professionalism in your business.
Motivating quotes will be useful for everyone, as they are an auxiliary lever that allows you to collect all your strength and thoughts and direct them to achieve the desired result. Throw away all excuses, doubts, laziness and start working hard on yourself. After all, no matter what activity you are engaged in, the main rival was, is and will be you yourself. Every day, improving and becoming better, you can compete with anyone. Let's get acquainted with the phrases of famous personalities that helped pave their way to success. Who knows, maybe some will open the door to a new future for you.
Funny slogans, slogans and mottos
Humorous phrases are a great helper in improving mood. They help to tune in a positive way and get down to business with a good mood. After all, any business, if taken with a smile, is doomed to victory.
Sports mottos
What is a motto? The concept of a motto implies a phrase or word that briefly characterizes the goal of a person or a group of people.
Mottos by name and type of competition.

The connection between the motto and the team is very close. After all, it is she who helps to understand the goals and worldview of the team. Here are some examples of slogans:
Title: "Squad"
Motto: We are a difficult team,
We are a team, who does not know.
Strong, skillful,
Fast and bold.
Our team is great
Her glory forever!
Basketball motto:
Basketball team is something that is not real!

And throwing the ball into the net, we win again.
The motto of the players:
We are a team anywhere
In sports, we are all masters.
Let's run, chase the ball,
Fight for victory!
Swimmers motto:
Swim always, swim everywhere
And you will find the way to your dream!
Depending on the composition and sports form

. Teams can be either female or male. Usually this factor in one way or another can be reflected in the motto of the team.
Team name: "Little Ladies".
Motto: We are little ladies
Lose not slopes
We count, as always,
Achieve huge victories.
Team Name: "Girls."
Motto: We are girls anywhere,
With us first place.
Moving towards the goal
We will never let you down!
Team name: "Major League"
Motto: And our motto is –
More action, less words.
Team Name: "Robinsons"
Motto: The island has its own laws,
The Robinsons rule here
We are not afraid of sea shallows,
We have seven Fridays in a week.
And endurance is a friend to us – not an enemy,
You can't do without experience.
Place of residence and professional activity

. Very often the name of the team and the city in which the athletes play and train are the same. Such mottos, respectively, glorify not only the team, but also its city.
Team name: "We are Yaroslavl".
Motto: Compatriots – Yaroslavl, ready to fight?
We are the strength, we should not be afraid!
Who came out against us today?
Louder room, we can't hear you!
Whose city is worthy of glory? Yaroslavl!

Team motto: We are athletes, guys!
All diseases – beware!
Before self-training
Become a sports hour!
General

. Such slogans reflect the spirit of the competition and the competition itself as a whole. A good example is the motto of the Olympic Games: "Faster, higher, stronger!".

School sports mottos

. They are not in vain considered a space for fantasy and humor, since they are most often entertaining. Sports mottos should cause a surge of energy and an additional desire to take part in competitions.
Team name: "Znayka"
Motto: Come on, light it up,
Meet the Znayka team!
Let's play guessing game?
Who won? Of course, "Znayka"!
Team name: "Success"
Motto: Let today and without exception all
A resounding success!
Family start mottos.

Very often, sports competitions are organized within the family. Coming up with fun mottos can turn into an evening activity that will help strengthen family relationships. They can be invented both separately by children and adults, and all together, depending on the type of competition (family against family, children against adults).
Family motto #1: Our family has a steel temper,
Don't need a gun
We shoot from a stick!

Family motto #2: Family and sport are us,
We're ready to jump to the moon!
We're ready to drink the ocean
All victory and glory to us!

Family motto number 3: We are not stronger in the world,
Search the whole wide world
We are all with sports on "you",
We are the seed of dreams!
The best Soviet sports posters
In Soviet times, the promotion of sports, a healthy lifestyle was at the highest level. She kindled interest in sports so much that she made real champions out of athletes. Let's remember the posters of the Soviet era.
As Benjamin Disraeli once said, "The secret to success is being true to your goal." So believe, fight and achieve your goals. Set new plans and move forward again. After all, only realizing what you were able to achieve on your own, we can say that you live a full life.
Internet marketing expert. Head of marketing agency MAVR.
Business degree "Master of Business Administration" (MBA).