10 ways to promote your channel on Youtube
We will send the material to you by email:
Время чтения:

7

мин.
Experienced optimizers clearly understand that you can get target customers not only from search engines, but also from popular social networks, and with the help of promotion services. Such traffic is sometimes even better than natural traffic. One of the proven sources of useful traffic can be your own Youtube channel. Next, we will tell you what are the best ways to promote the channel.

About the principles of channel promotion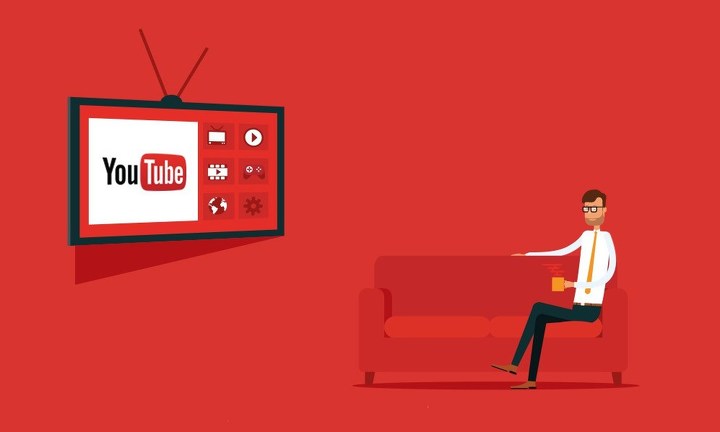 Before starting a conversation about various promotion methods, it is important to understand how YouTube subscribers are attracted and the video is popularized.
First of all, the information in the video must be true. It is impossible to promote captured events, goods or video services, in the plot of which there is deceit or non-existent qualities or effectiveness are attributed to them. And it's really bad when the channel is clearly lying for the sake of attracting buyers in order to increase sales of, say, low-quality Chinese goods, and no additional information is given. This is due to the fact that the reaction of many visitors who have seen it will not be in vain – negative reviews will soon appear in the reviews, and even if they are turned off, this will not save the situation. Therefore, before shooting a video, it is important to remember the rule – if you want to benefit from visitors, you must definitely teach them at least a useful lesson. For example, if you are selling tours, then your videos should include detailed descriptions of tourist places. Thus, you can interest your audience, which will no longer pay attention to the selfish motives of the author of the video.
If the channel contains a lot of useful interesting videos, promotion is provided for it. Although Youtube has an abundance of videos for any request, high-quality videos are quickly becoming popular and such a channel will not go unnoticed. In this regard, even with a small ability to promote videos, if you can create high-quality and meaningful videos, such content will sooner or later become popular.
Paid promotion options are not a solution to the issue. Trying to promote the site in various ways, you are sure that you can promote it to the first positions in the search even if the product being sold is of poor quality or the price is too high. For money on your own website, they can do everything for you – make excellent design and navigation, place a selling text, sparkling photos, professional voice acting for videos, even write reviews on request, and much more. But it won't work on Youtube, and if the video itself is beautiful, but useless, then comments from offended buyers and dislikes will appear, and the channel's popularity will fall, otherwise it will be completely closed due to a complaint, which is no longer uncommon today.
10 ways to make your YouTube channel popular
Make a description and title for each posted video with the right keywords, and don't forget about tags and choose the appropriate category. The popularity of the channel in the future is highly dependent on the corresponding bright headline and informative description, because they form the search results on YouTube. Their content should reflect what is happening in the review. The more various keywords you write in this text without losing the meaning, the more favorable it will be for promotion, which then occurs regardless of other factors.
Lifehack: How to check videos on YouTube?
Before you start investing resources and budget in the development and advertising of the channel, we advise you to do a thorough check of all videos.
The excellent Video Optimization Checklist tool from the https://promopult.ru platform will help you with this.
To get started, you need to register on the platform.
Then, in the "Professional tools" section, select the "Video optimization checklist" subsection.
The checklist will allow you to properly optimize videos. Indeed, without optimization, it will be difficult for you to increase your views and the number of subscribers on Youtube. The checklist contains 11 parameters. For each of the parameters you will find a detailed description on the platform website:
Name.
Tags.
Description.
Subtitles.
Playlists.
Hints.
End screensavers.
Picture.
Comments.
Share.
Like.
The parameters are listed in order of their priority. First you need to work out the title, tags and description of the videos.
Put links to your videos in as many places as possible – in comments, social networks and other places where you take traffic to promote a regular site. Although this is not the best method for promoting channels, but as practice shows, it is quite effective. Especially if it is done as part of a complex promotion of individual videos or channels. The most effective paid links are bought and inserted manually.
Leave links on forums and places of communication between users. If you link, say, to your blog, then people react to them more often negatively, like regular advertising and spam, but if it leads to a video, then it's a completely different matter. Leaving a regular link or video code, you don't have to worry about being banned from a social network or being dissatisfied, the main thing is to do it not too often and where it is appropriate.
Comment on other thematic videos by leaving a link. Now it is very popular to comment in this way, and in this way many channel owners attract hundreds of thousands of subscribers. But such video responses should be done correctly so that there is no desire to delete it or complain, and that another video well complements the topic of the commented one. In such an answer, it is better to praise the author and not use jargon, but, on the contrary, develop the thought laid out.
The more videos you have, the easier it is to promote the channel. Which channel do you think will become popular faster – one with a dozen videos or one where there are more than a thousand of them? Of course, the second chance is many times greater. Therefore, in parallel with the promotion, update your channel more often. The videos themselves do not have to be long – sometimes even two minutes are enough, but let them cover important or simply interesting topics. Even viewers who have seen a lot will not be disappointed in your channel if it has a choice of at least a couple of hundred recent shootings.
Make people want to act and repeat after you, make likes. It may seem strange, but those videos in which the authors remind you to like, have these likes the most. Therefore, at the end, when shooting a video, say, for example, like this: "So, our review is completed, thank you all for your attention! If you liked it, subscribe to the channel, put likes and see you soon! Such a simple habit of completing each video makes the viewers have a friendly attitude towards the author, and they already do it as if mechanically or in gratitude to the author, since he asks so.
Create viral videos. Viral videos have an amazing effect, which in just a few hours "circle the whole country". But to create such a masterpiece, you must at least have experience in shooting exciting videos or at least a very popular channel. Thanks to the presence of viral content, the channel's popularity can skyrocket in just a few days!
Make friends with vloggers. First of all, start making friends with the authors on Youtube. By agreement, you leave links to "partner" channels under your videos, and you will soon receive links to your useful videos, if your channel has any.
Keep up to date! The video for your channel should be in demand and in line with current trends. For example, if the Samsung S9 phone is already released, it is too late to consider the S7 version and so on. The same applies to the seasonality of the holiday you plan to shoot about, planting fruit plants, and so on. As the new season begins, try to anticipate everything you need to quickly create the most relevant video for your viewers.
Answer to comments and questions below the video. Those videos where there are discussions about the quality of the product, the correct handling of it and lay out useful recommendations get much more views than those under which no one answers. If you have a video blog, and you are too lazy to respond to comments, then it's better to create a separate section for questions and answers, from where, by the way, you can duplicate them or just leave a link to another video where the topic is discussed in full.
In such simple ways, people create popular channels that have millions of views per day.
Internet marketing expert. Head of marketing agency MAVR.
Business degree "Master of Business Administration" (MBA).