TOP 15 best sites for making money on tasks on the Internet without investments in 2023
We will send the material to you by email:
Время чтения:

9

мин.
Sites for completing tasks for money
Tempting offers of sites for completing tasks for money immediately attract the attention of a wide audience. Such resources allow you to earn money on the Internet without much effort, carrying out simple activities at your computer. As a rule, simple requests require only access to the Web and a sufficient amount of free time.
The main areas of activity offered by special platforms include:
passing tests and surveys;
entering captcha;
watching commercials;
writing simple reviews;
work with social networks, when the user is asked to leave a comment, like the desired publication, share a post or join a group.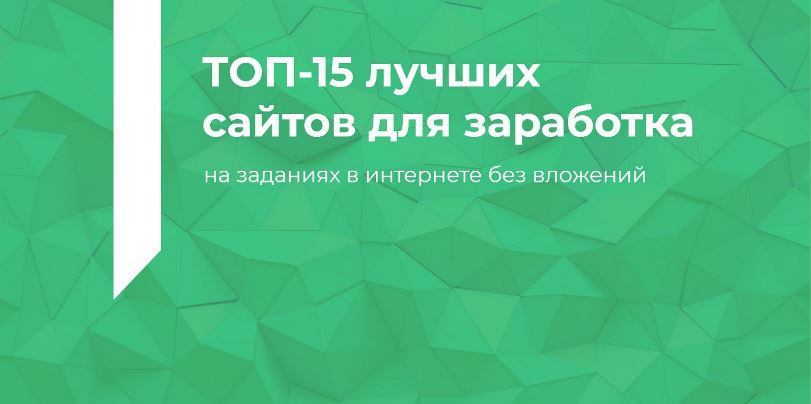 A simple scheme of work on sites for earning money on tasks
Ways to interact with sites to complete tasks are simple. The user is required to:
choose the most suitable one from the TOP of the presented resources;
study the rules of interaction with the service;
go through the registration process;
view the list of tasks on the selected exchange;
if necessary, receive free training;
read the reviews of experienced users of this platform;
link one or more accounts that must be active and meet the mandatory requirements of the service;
carefully study the proposed tasks;
take on tasks every day and constantly remain an active performer to increase your own rating.
You can also remotely earn on the Internet, developing in other directions. For example, such exchanges as Weblancer, Freelancehunt, Fl.ru, Freelancejob offer to perform the task of calling customers at home. This category of tasks allows you to:
attract a large number of new customers;
distribute among the residents of your locality information about fresh arrivals of goods or ongoing promotions;
update the customer base;
participate in surveys.
You may be required to wear a headset to quickly receive calls and interact with your computer more conveniently. And, of course, before performing such tasks, it is recommended to soberly assess your level of goodwill, sociability and stress resistance. These qualities will be needed for good communication with potential customers.
TOP sites to complete tasks for money
UNU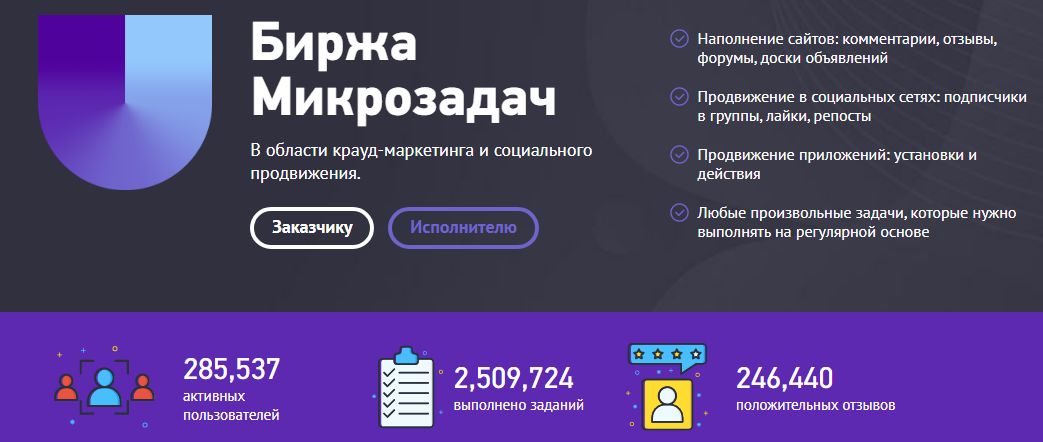 UNU – https://unu.im. This is a rapidly growing service that does not require much time to register and has more than 270,000 active users. The service cooperates with YouTube, Facebook, Telegram, Twitter, Instagram and allows you to get likes, get new subscribers, promote groups and increase the number of followers. You can also earn on comments, publishing relevant content on specified sites or in your account, chatting on forums and installing applications. The interface is intuitive and looks nice, and the earned funds are paid out to Perfect Money, Payeer, a bank card or cryptocurrency: Minter, USDT (TRC-20).
E-task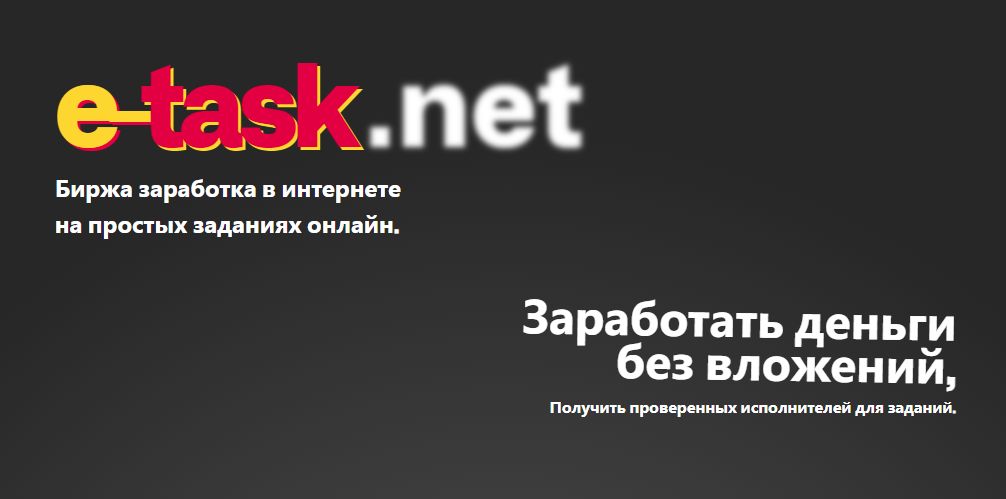 e-task.net – it's a job market. The developers have tried to make it as convenient as possible for both performers and customers. Here they pay more for tasks, almost twice as much as other services. There is also a very low minimum withdrawal amount – only 50 rubles. Tasks and completions are moderated by the team – there will be no such thing that an unscrupulous performer sent a fictitious report on a bunch of tasks, he will be caught very quickly. Also, there will be no unscrupulous customers who edit the description of the task while the performers are just preparing to send their work – before editing, you need to accept or reject all executions, and you cannot reject without a reason. The site takes care of the interests of both parties.
CashBox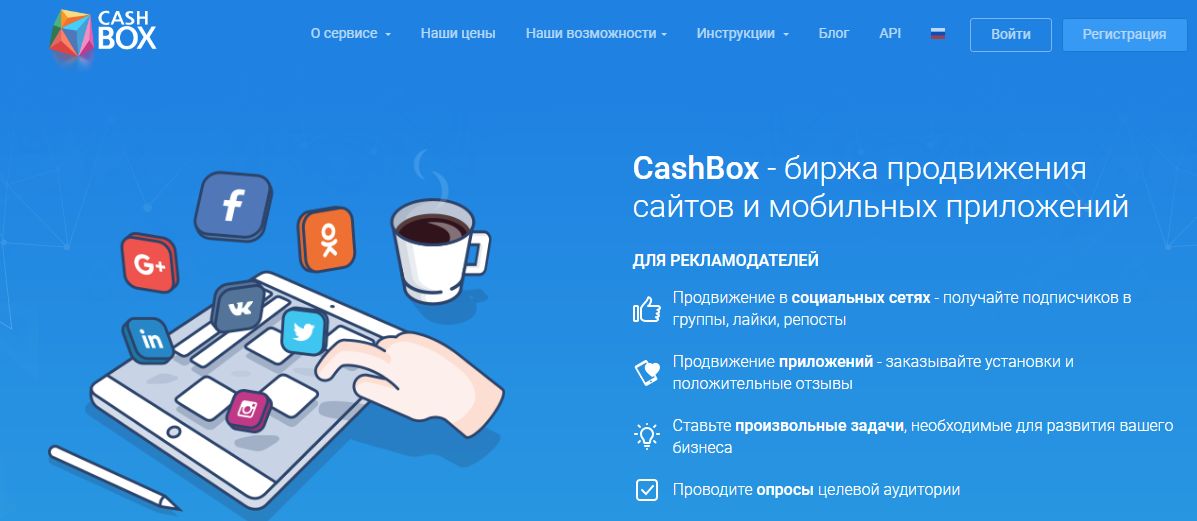 CashBox (https://cashbox.ru) to promote accounts on Youtube, Facebook, VKontakte, Twitter, Instagram, WebMoney Events, and Odnoklassniki. You can leave likes on the specified pages, install applications from the Google and Apple online stores, participate in trending discussions and polls, watch YouTube videos and join groups. On the affiliate program, you can earn up to 30% of the income of your referrals. It supports withdrawal to popular systems QIWI, YuMoney, WebMoney, transfer to bank cards or receiving income in Bitcoin.
Bosslike

https://bosslike.ru. This is a platform that operates on the principle of mutual exchange of "usefulness". Those. you complete tasks set by other users and get points for this. Which can then be used to promote your own social media accounts. Withdrawal of funds is available to QIWI wallet, YuMoney, WebMoney, Payeer, and you can get decent amounts by participating in affiliate programs. The exchange interacts with all popular platforms – VKontakte, YouTube, Facebook, Twitter, Instagram, Telegram, Odnoklassniki, and makes it possible to increase the number of subscribers, followers, increase likes and quickly promote groups and publics. It is enough to register and have an active account with 5 posts, 5 followers and 5 photos.
LikeInsta

LikeInsta (https://likeinsta.ru), which has more than a million users and positions itself as a platform for promoting projects of bloggers, entrepreneurs, large companies, marketers and individual customers. Here you can promote accounts on Instagram and VKontakte, getting reposts, new subscribers, likes and comments. The service for withdrawing funds to electronic wallets or bank cards for completing tasks on this site is still under development. But you can participate in affiliate programs and receive up to 50% of the replenishment made and the points received from referral transfers. Withdrawal of funds is available to Payeer, bank card, YuMoney, WebMoney.
TikTopFree

TikTopFree service for interacting with the most popular TikTok platform, which already has more than 1.66 million active members. The site allows you to earn on likes, subscriptions, adding friends and completing other tasks. You can accumulate points for the subsequent promotion of your own Tik Tok account or mark the appropriate item in the settings for withdrawing funds to WebMoney, YuMoney, QIWI wallet. When participating in the affiliate program, you can always receive 15% of the amount of deposits that your invited friends make.
VkTarget

Allows you to quickly promote the VKontakte group by increasing subscribers, reposts and cheating likes. The service also works with Odnoklassniki, Youtube, Tiktok, Soundcloud music social network. You may be offered such tasks – join the community, repost, like, add your active account to friends, post a group entry on your wall, install the application on your Android gadget. It is enough to register, connect your account and go to the "Available tasks" section. Gradually honing your skills and participating in affiliate programs (payouts up to 15% from referrals), you can increase your earnings on VkTarget.
Wmmail

Wmmail.ru mailing list service – http://wmmail.ru. This site for making money by completing tasks offers to get paid for surfing, reading mail and solving specific tasks set by other users. You can also participate in the referral program, attracting partners and receiving from 1 to 10 percent of passive income. The minimum amount that can be withdrawn to your e-wallet is 10 cents. At the initial stages of work, receiving and reading emails with advertisements can seem like a dull and monotonous task. But gradually expanding your network of referrals, you can achieve a monthly income level of 15,000 rubles. Also, copywriters and review writers will be able to use their talent here.
QComment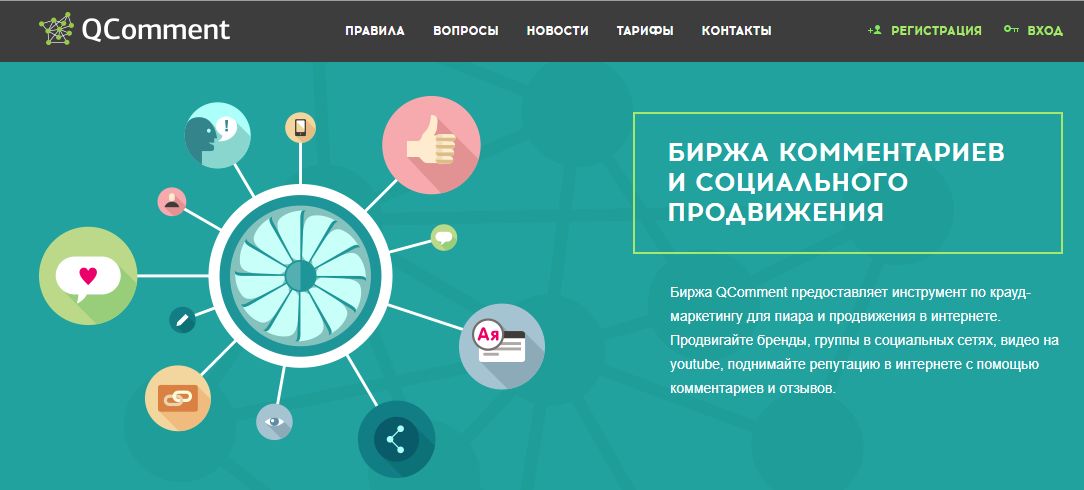 Social promotion and comment exchange QComment, which already has more than 2.7 million active users. This resource positions itself as a powerful tool for PR through crowd marketing. Here you can not only promote accounts on social networks, but also brands, groups and YouTube channels, as well as raise your reputation with the help of paid comments and reviews. The main types of tasks are reposts, likes, joining popular communities and subscribing to publics. To promote YouTube channels, you will need to watch the specified videos. Withdrawal of funds to WebMoney or YuMoney is available.
Ytuber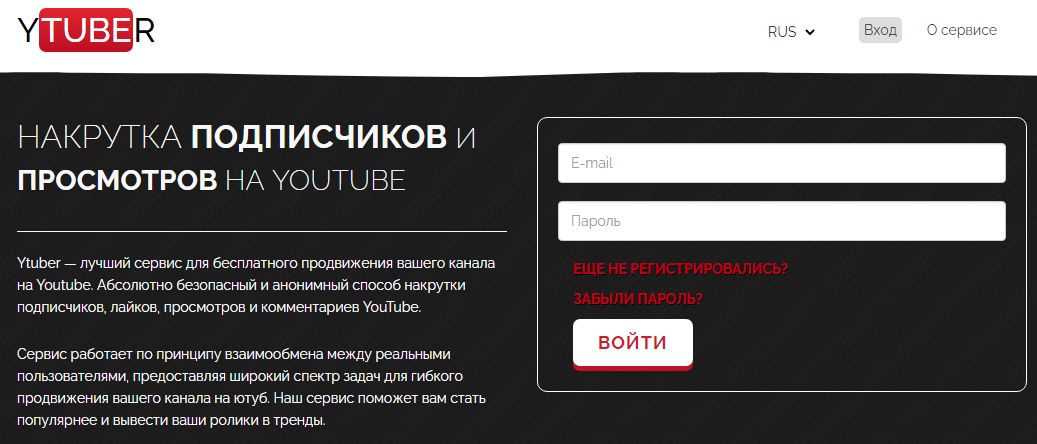 The well-known exchange for the exchange of active actions Ytuber is one of the most popular platforms for free promotion on YouTube. Allows customers to safely wind up likes, subscribers, views and comments. You can agree on paid cooperation between users, because. It is not yet possible to withdraw funds directly from the exchange. But you can earn on the referral program, which allows you to receive up to 15% of all points coming from the partners you invited. And just 5% of this amount can be withdrawn in rubles.
Яндекс.Толока

One of the giants of search promotion offers to perform fairly simple tasks and receive a stable income. Typically, users are asked to analyze certain content for its quality. Images of goods, sound in commercials, compliance of given sites with search queries are evaluated. There is a whole section of interesting "field assignments" where you need to check if the organization really works during the hours indicated in the description. You can also leave feedback from a real visitor about the quality of services provided by cafes or restaurants. It will take some time to study the instructions for interacting with the platform, after which the new user will have to pass the exam. Then you can begin to complete tasks and increase your own rating as a performer. The rate of payment directly depends on this indicator. Withdrawals are supported using payment systems YuMoney, Payoneer, PayPal, Skrill. You can top up your mobile phone account if you live in Russia.
Forumok

This resource is actively used to promote communities, accounts on VKontakte, Twitter, Instagram, Facebook and YouTube channels. When participating in an affiliate program, you can receive up to 30% of earnings on the active actions of your referrals. Most of the paid tasks here are so simple that even schoolchildren can easily cope with them. You can like, participate in voting, watch videos on YouTube, become a subscriber and drive links through forums. They also earn on Forumka on retweets, following, posting articles on their own blogs and evaluating video attachments. The only caveat is that payment is not credited to the user's account immediately, but after the customer checks the completed task (it can take up to a week). Funds can be withdrawn to a WebMoney wallet or replenish a mobile account of a subscriber from Russia.
TaskPay

Exchange for simple earnings on the web TaskPay – https://taskpay.ru. Here you can find thousands of tasks with a minimum level of complexity. The main directions are work in the social networks VKontakte, Telegram, Instagram (likes, reposts, subscriptions), assessing the usability of applications, reading articles, solving captchas. More experienced users will be interested in writing articles, reviews of YouTube videos, reviews. There is an affiliate program, and you can withdraw earned funds to QIWI, YuMoney, WebMoney.
Socpublic

Service for simple earnings on the Internet Socpublic – http://socpublic.com. All types of activity with different levels of complexity are welcome here – from going to the site via a link to registering on the specified service and actively participating in the life of social networks. The site interacts with YouTube, VKontakte, Instagram and requires users to perform such actions as entering captcha, responding with likes and clicks on the specified links, viewing ads, registering on sites. There are even exciting tasks in popular games and evaluation of application performance. With the help of referral links, you can get up to 30% additional income, and then withdraw funds to WebMoney, bank cards, Qiwi, PerfectMoney and Payeer, or replenish the account of a mobile operator (for participants from the Russian Federation).
Internet marketing expert. Head of marketing agency MAVR.
Business degree "Master of Business Administration" (MBA).