Smart Chatbot for Instagram Direct using SMMBOT service
We will send the material to you by email:
Время чтения:

2

мин.
SMMBOT is the first secure Chatbot Builder for Instagram that does not require programming knowledge and yet has an interface that allows you to create bots even from your smartphone.

Many people probably know what a Chat-Bot is, but not everyone understands its advantages for personal or business purposes. The bot has long been not just an auto-responder to messages. This is already a full-fledged virtual employee who can replace a sales manager, thanks to built-in tools such as: CRM, Webhook, variables, etc.
How to create a chatbot for Instagram?
It all starts with a simple registration on SMMBOT.
Next, you will be prompted to choose a ready-made bot response script or create your own. Of course, we recommend doing it from scratch, because no one but you knows your business like you do. You can create a bot without even linking an Instagram account, for this there is a "Draft" function with a built-in chat for testing answers.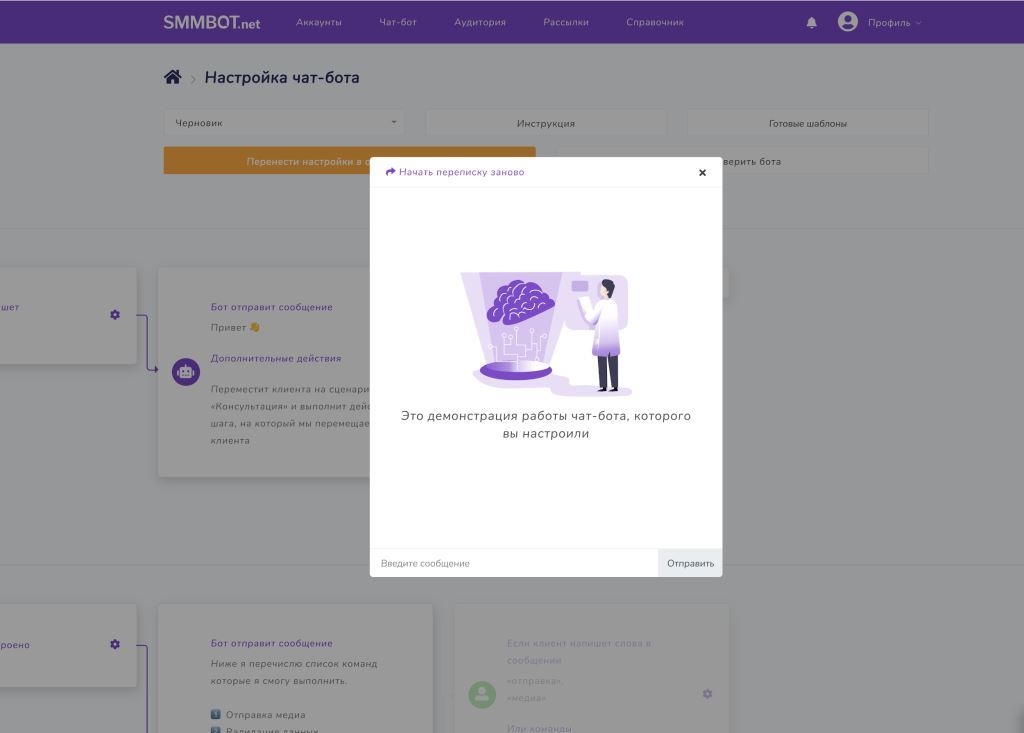 The bot script consists of steps, and the step consists of two blocks: "What the client will write" and "What the bot needs to do". And here it should be emphasized that the bot can not only respond with a basic message, but also perform an action, for example, move the client to another script or script step, or send an API request to a third-party service, for example, to your online store or database.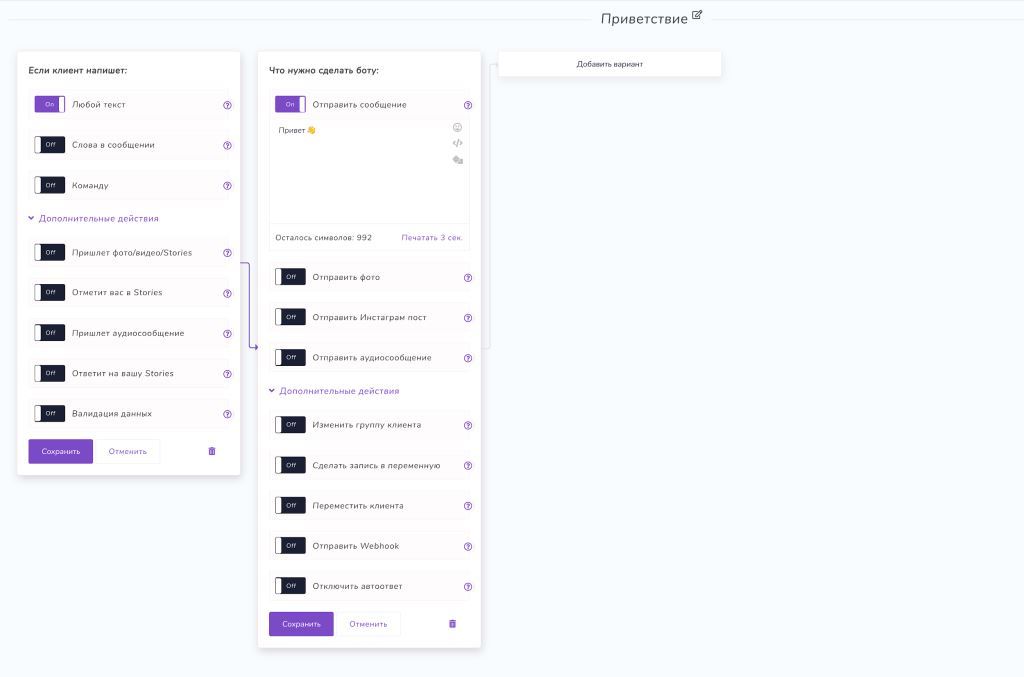 The clients with whom the bot communicated do not disappear without a trace, but are stored in the built-in CRM in the right group, depending on the stage of the communication funnel.
A very important point is that the bot can validate customer messages.
For example, you need the bot to ask the user for a phone number and save it in CRM only if the number is correct, otherwise tell the client that he indicated an incorrect number – this is all provided by the functionality.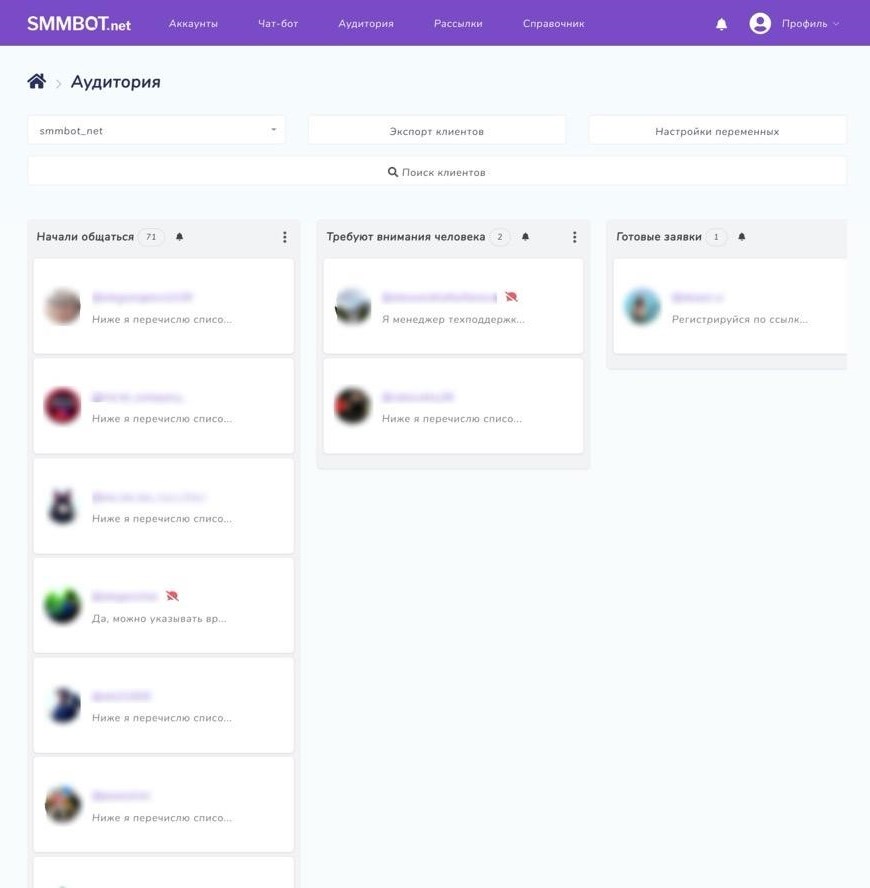 All clients can be segmented, uploaded to Excel, or mailed to them in direct.
See also: "TOP services for creating a chatbot"
Conclusion
In fact, the built-in editor and CRM are the main modules that make up the SMMBOT constructor, but they are more than enough to develop an alternative to your site or application in the form of a chatbot in 20 minutes right in the Instagram direct.
Free chat bot for Instagram or Cost of services
The cost of the constructor starts from 299 rubles per month, but you can try the chat bot for Instagram for free for 3 days.
Also, for the readers of this article, there is a promotional code MAVR (the promotional code is valid until September 3, 2021), which allows you to get a 10% discount on all SMMBOT tariffs throughout the year! You can use the promo code up to 12 times.
Internet marketing expert. Head of marketing agency MAVR.
Business degree "Master of Business Administration" (MBA).