The Checklist When Starting an Online Store
We will send the material to you by email:
Время чтения:

3

мин.
Anyone who has ever dealt with the development of an online store or website knows that in the early stages of the project, there are so many different problems and necessary improvements to make, both small and not so small. Very often the solutions to these problems are greatly delayed, and so the   project gets delayed. If you have your online shop done by a third-party developer, it usually requires money, and you do not know whether he has already finished his work or not. To clarify this situation, please read the checklist below.
So, the checklist will be useful both for developers who want to release a quality product and for owners of online stores who want to get the best product with minimum problems later. Also, for all those who want to make their store better, perfection has no limits.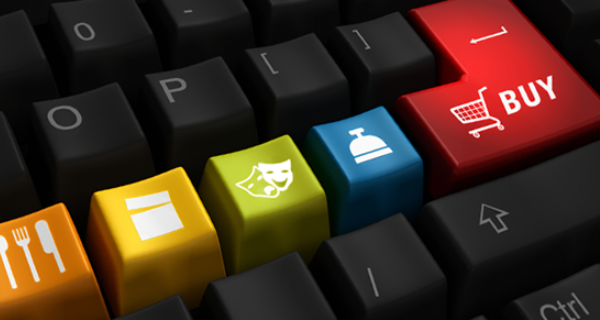 Before starting an online store or any other site, you need to make a checklist  so you do not forget any small detail. I decided to make a check-list, which is a list of everything you need to check before you upload your online store into the network. Of course, this list is not the final one. It will be constantly updated and expanded, but at first it will consist of what is currently in front of you.
The first thing to check is cross-browser compatibility. The site should be displayed equally well in different browsers. You need to check your site on at least 4 browsers before starting: Opera, Firefox, Chrome, Internet-Explorer.
Also, do not forget about the different screen resolutions including the width of 800, which is very popular on net books and tablets. To make the checking of cross-browser compatibility easier, there are different online services you can use. 3. Providing the additional support pages: pages with news, warranty terms, information about delivery and payment, mode of operation, contacts, reviews. As for the contacts, double check them to make sure they are correct.
Download and update the price list. The url of the product shall not be altered in any case after the price list is updated.
Goods in stock. Available items should always be above the products that are not in stock, regardless of the selected sort. The goods which are not available should not be hidden, and it is desirable to list them with the latest price, but they should be marked somehow as unavailable.
Duplication of products from different suppliers. There should not be any duplicates, and the price should remain the lowest.
Availability of images and descriptions.
Alternative text for images.
Proper display of the prices considering the currency.
Functionality of the basket.
Functionality of the Search Site.
Feedback form.
Accuracy of contact information.
Functionality of the inbox for letters.
Functionality of popups (including cross-browser).
The speed of the different parts of the site: the interface, shopping cart, admin panel, updating of the price list, etc.
Spelling mistakes.
If you sell clothing or other goods, where you can choose the color and/or size, make sure that it can be displayed in the order summary in the administrative section of your online store.
The form for contacts should be mandatory while making an order.
SEO friendly URLs – highly desirable.
Meta Tags: titles, descriptions. Of course, SEO may take time and effort, but the minimum amount of information needs to be complete.
News. News is a way to update your site more often and make it more attractive to search engines. News should not be old. It's better not to put any news on your site if you are not going to update it.
Adding promotions and special proposals (new promos may appear in the news).
Recommended products. For popular items, which are not available, you need to recommended similar products.
If your prices are in USD, then be sure to include an exchange rate on the site.
Payment mechanisms functionality should be checked as well, if you are using online payment.
Internet marketing expert. Head of marketing agency MAVR.
Business degree "Master of Business Administration" (MBA).