Tools to test and preview your email newsletter
We will send the material to you by email:
Время чтения:

4

мин.
The marketing campaign of most large organizations is largely based on e-mails, which are aimed at the target audience and customers. It is very important to preview these emails before sending them, as email protocols are imperfect. Email programs on different devices display messages differently. The result of this may be a letter with incomprehensible and off-topic content that reaches its addressee. To avoid such a situation, we suggest carefully analyzing the services presented below.
Many tools for testing your email newsletter come with a variety of features, processing capacities, and paid subscriptions. These platforms allow you to display messages in all available formats and preview before sending. We present to your attention TOP services that will help you improve your work. Paid mailing details are included in the description.
Top Services to Preview Your Email Newsletter
Email on Acid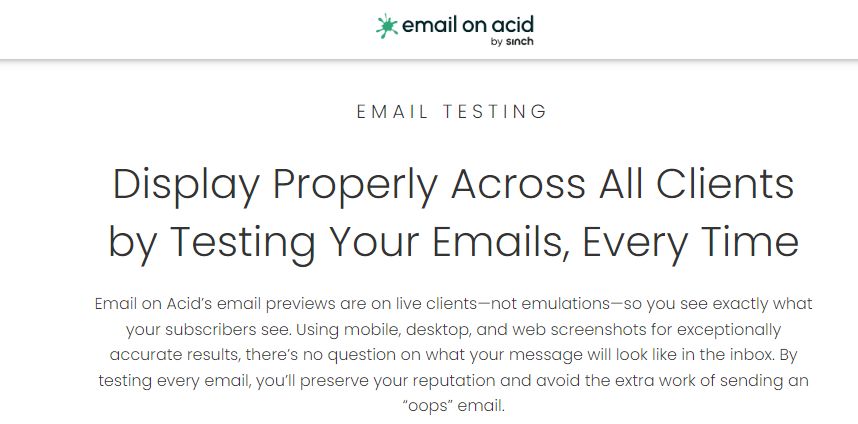 Link to service – Email on Acid
This popular program provides the ability to test and preview your emails on over 112 email programs and mobile apps.
It also includes spam analysis to filter out emails that might end up in the Spam folder, and code analysis to check if the email program supports a given code.
Mailing list marketers will also benefit from a library of tips and tricks for identifying and fixing performance bugs.
Price: 7-day free trial, paid subscription starts at $74 per month.
Litmus

Link to service – Litmus
The program offers real-time interactive design, including all the necessary preview tools. The platform conducts comprehensive testing on various aspects: color discrimination test, viewing without images, text readability test, preview on the phone, etc.
Litmus also checks link validity, performs code analysis, determines the best email subject line, and works great with the software you use.
Price: 7-day free trial, paid subscription starts at $79 per month.
Inbox Inspector

Link to service – Inbox Inspector
The program is offered by the Mailchimp service. With it, you can compose a letter and create an advertising campaign by sending a request letter to Mailchimp using the specified email address, without registration. The message is previewed before sending.
Inbox Inspector allows you to conduct A / B testing to select the most successful day, time and email subject that can attract the attention of the maximum number of audience. It is also possible to automatically send emails based on the time zone.
Price: Mailchimp is a free platform for over 2,000 subscribers with some feature limitations. Inbox Inspector progress reports cost $3 each for paid and free subscriptions.
Previewmyemail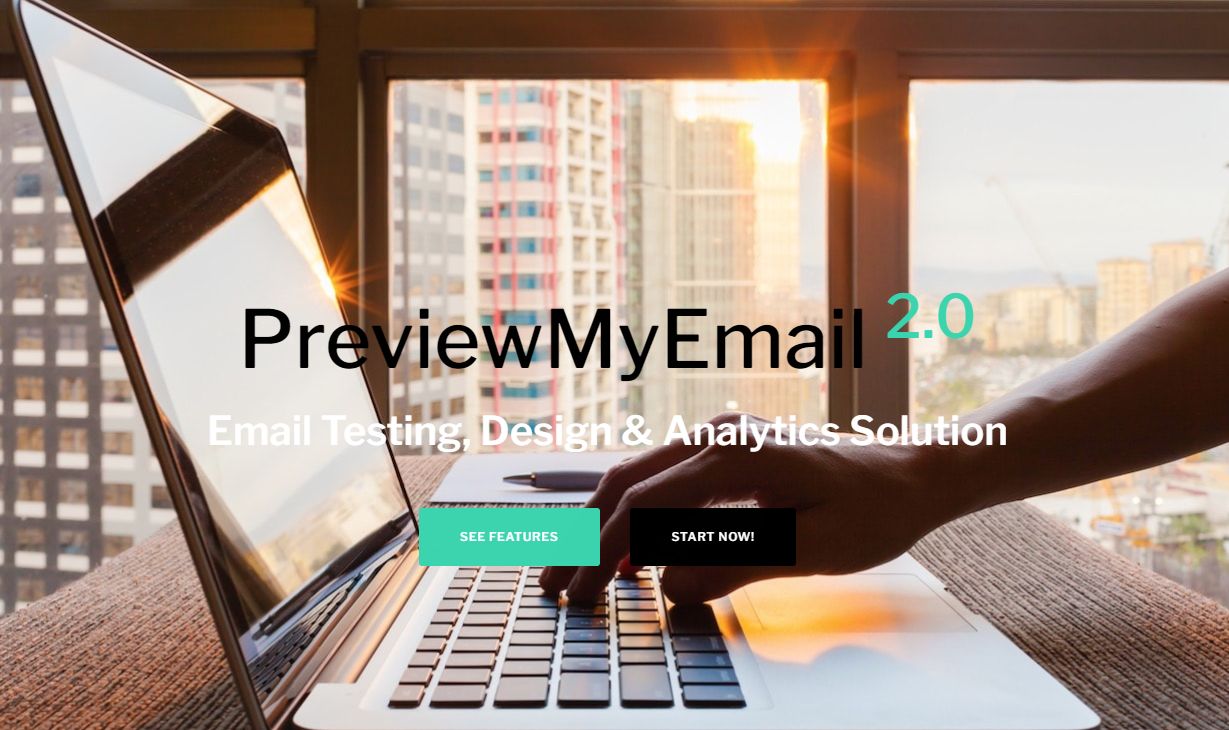 Link to service – Previewmyemail
The service is intended for testing and previewing the mailing, which takes screenshots of letters in various mail programs both on a mobile phone and on a computer. This information is stored in a centralized database, therefore, data loss is impossible.
Previewmyemail allows you to view your newsletter on over 19 desktop email apps, 4 mobile apps, and 25 web apps.
Price: A paid subscription starts at $49 per month.
Campaigner

Link to service – https://try.campaigner.com/contactology/
The service is very easy to use thanks to the 3 step guide provided on the site for the email simulation feature. A complete service includes the creation of emails, analysis and optimization of work.
Together with the preview function on over 30 email programs (including mobile apps), Contactology gives you the ability to determine the quality score of your mailing list content, provides automatic (synchronized) sending of emails, and much more.
Price: Free trial, paid subscription starts at $19.95 per month.
Inbox Preview – CampaignMonitor

Link to service – Inbox Preview – CampaignMonitor
A cost-effective newsletter preview service with an interesting payment strategy. Before talking about it, it should be noted that the platform provides the function of previewing letters in more than 20 email programs, including desktop, mobile and web applications.
Inbox Preview also includes a detailed spam check, no image preview, and multi-browser testing. The tool is used by more than 400 thousand companies and allows you to use all the features of the program, while charging only at the beginning of your mailing campaign.
Price: Pay on Submit – $5 per campaign plus $0.01 per user; monthly subscription is from $9 for 500 users.
Aurea Email Marketing

Link to service – Aurea Email Marketing
Comprehensive software with cloud storage service that provides mailing testing functions as the main tool. The platform is designed to generate digital marketing reports and has a modern mailing list management console to optimize the search and organize emails.
The service allows you to preview messages on more than 30 different mail programs and mobile applications, check if the addressee is on the black list. Lyris HQ also captures the status of emails you send in the recipient's inbox.
Price: not specified.
Internet marketing expert. Head of marketing agency MAVR.
Business degree "Master of Business Administration" (MBA).