7 online tools to increase your B2B sales
We will send the material to you by email:
Время чтения:

5

мин.
Professionals in the field of B2B (business to business) are in a constant race for time. Unlike their consumer-to-consumer (B2C) competitors, they have to face challenges such as "finding a common vision" with a large number of decision makers. In this regard, the sales cycle is stretched and complicated.

And this is one of the main reasons why B2B sales managers are looking for new effective tools to increase profits in a relatively short time.
The sales tools themselves are numerous; some focus on relationship marketing, others on email campaigns. But none of them have the same impact on the performance of marketing teams.
Consider a list of 8 online tools that automate manual work, shorten the sales cycle, and reduce wasted time on unpromising leads.
1. LeadSquared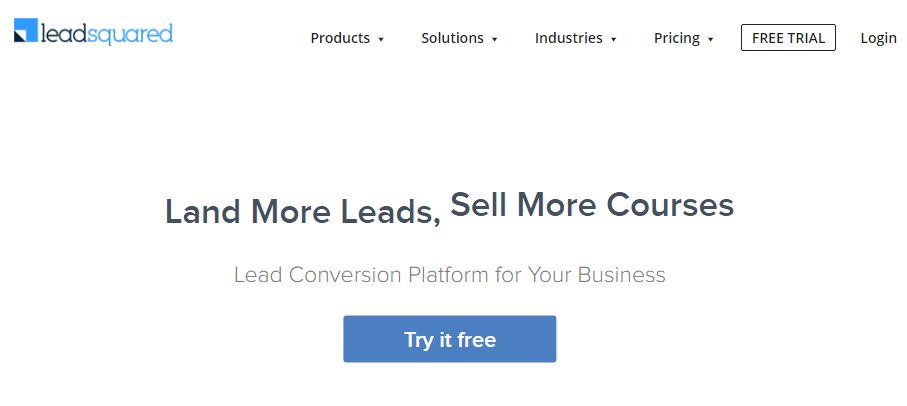 LeadSquared is one of the best sales tools for B2B businesses, especially for small and medium businesses. This solution understands the needs of the business by driving more leads through the sales funnel, accelerating the capture process with smart landing pages, automation and smooth capture. Users also like access to various sales features such as segmentation, drip marketing, marketing insights, sales funnel.
What makes LeadSquared a great lead capture and conversion tool?
Ease of use comes first. The LeadSquared B2B platform offers customizable scoring for users. This allows you to generate leads with different scores and stages.
LeadSquared assures you that you won't lose a single detail about each lead. The tool automates the capture process and helps in automating all marketing activities. All this significantly speeds up the work of sales managers, and it is also possible to install an API to create your own connections.
2. GetResponse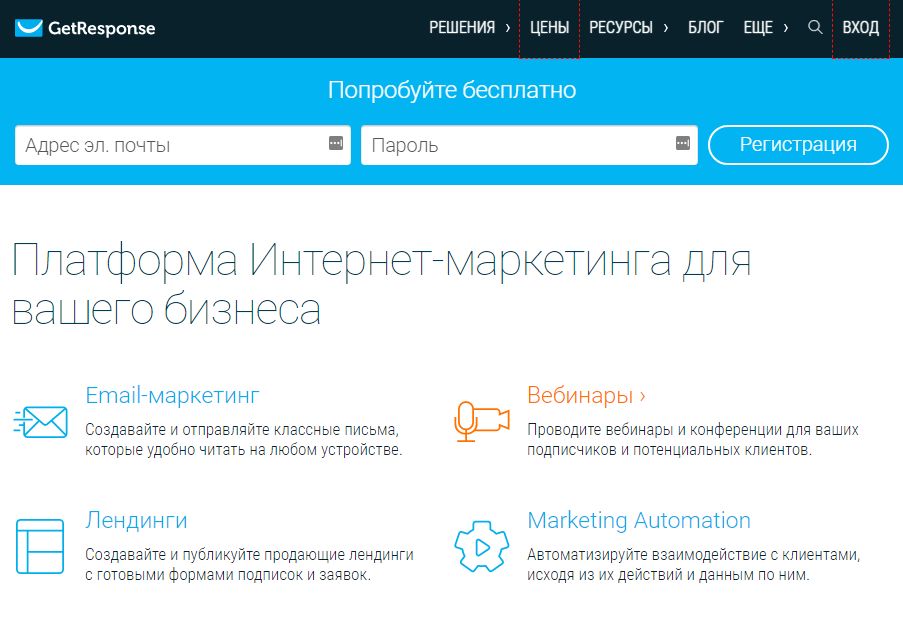 What's unique about GetResponse in terms of sales is that whatever task you give it, it gets done. This tool is one of the simplest and most user-friendly email marketing systems in the world, and it allows you to create high quality landing pages and emails in minutes with the help of an editor.
What makes GetResponse an excellent B2B email marketing service?
GetResponse Email Creation helps you design professional emails that are optimized for any device. This is a real lifesaver for B2B sellers who want to get leads who use their tablet and smartphone more than their desktop.
The well-designed automation capabilities of this tool help convert potential customers into paying customers. Precise targeting increases conversion rates leading to more sales, while a huge collection of pre-designed email templates help new marketers get started instantly. GetResponse is the perfect B2B tool if you need information about campaign implementation and strategies.
Read Getresponse Email Marketing Review: My Email Marketing Experience for more details.
3. Base

Base is a powerful, intuitive interface that not only drives sales, but also manages existing relationships. It is a cloud-based, scalable, platform independent solution. Base provides businesses with a visual sales funnel that makes it easier to manage both existing customers and new ones.
What are the features of Base as a CRM tool?
It is recommended that you use Base's robust reporting features, along with its ability to integrate with other tools, which together will maximize your sales potential. The capabilities of the mobile version are quite extensive and its features are constantly being developed to meet the growing needs of the industry. Separately, we note that there are no problems using Base, it is quite user-friendly.
4. Calendly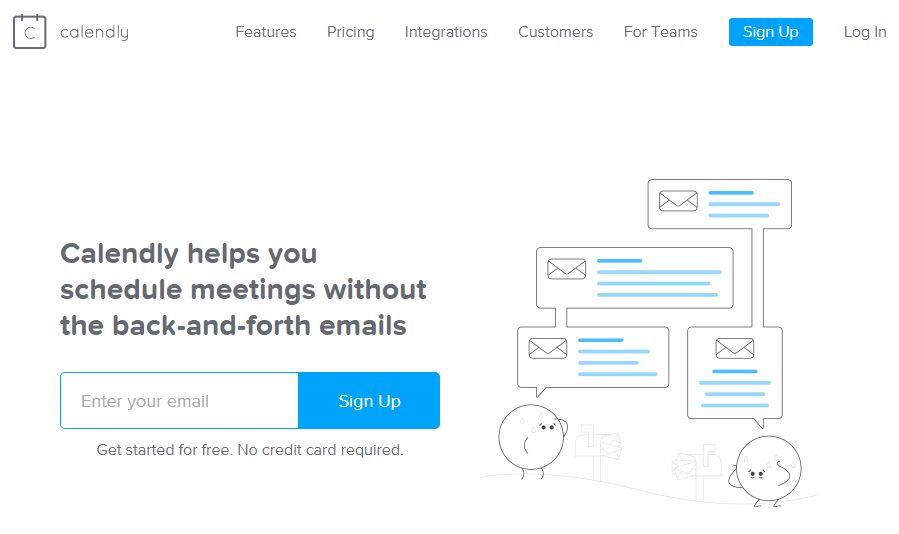 The main purpose of Calendly is scheduling management. That is, Calendly helps stakeholders manage their schedules, preventing constant debate about the right meeting time and the inevitable conflicts over it.
What makes Calendly a powerful B2B planning tool?
Calendly is extremely handy for planning your schedule. You can check your availability through Outlook or Gmail calendar. Next, the service creates a link for potential customers to schedule a meeting. Calendly allows you to place this link in your email signature so that everyone can see it and automatically book an appointment with you at the right time.
5. Salesloft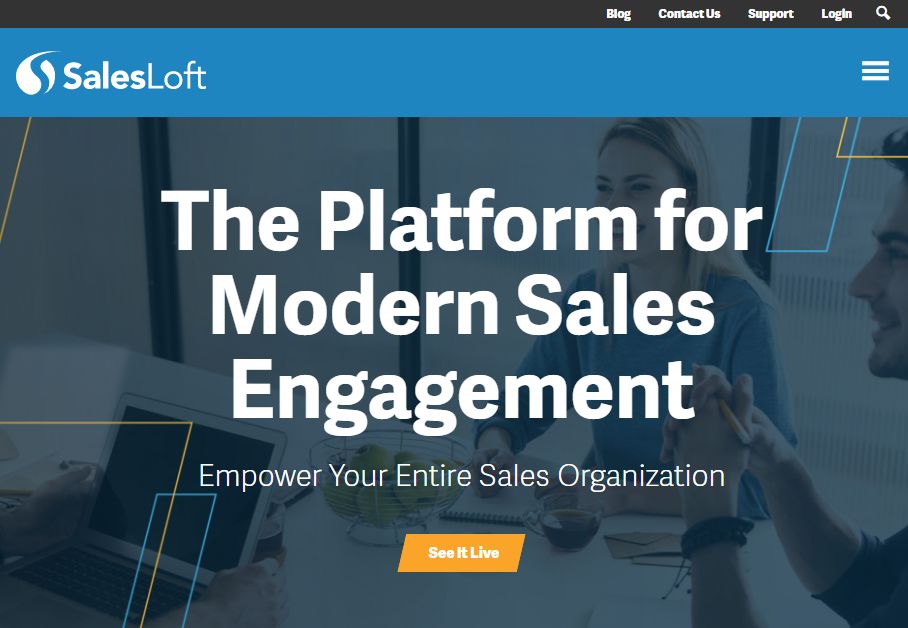 SalesLoft is an extremely powerful tool with a very simple application – it allows you to send a large number of emails in an efficient way in a very short time. This is something that is always in demand among professionals.
What makes SalesLoft a flexible CRM solution?
SalesLoft allows users to create different sets of actions that not only affect the planned goal, but also customize the email experience and automatically fill in the fields using email and CRM integration. Companies will love the added feature that allows them to track activities, bounces, responses, all in one platform.
6. Contactually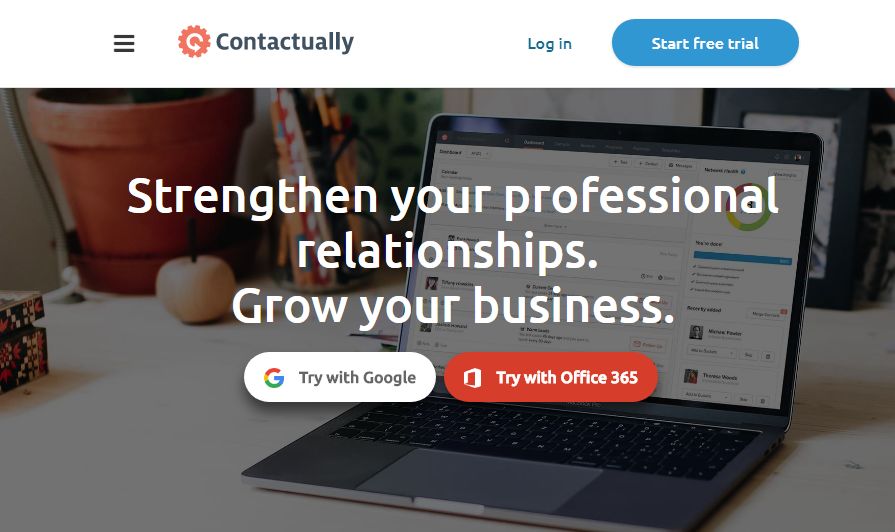 There is nothing more important to account management and B2B sales managers than customer relationships. These relationships need to be nurtured and nurtured on an ongoing basis. The inability to maintain constant communication leads to the interruption of contacts, and then to the reluctance to resume them. And this is where Contactually comes to the rescue. It sets up contact reminders to maintain customer relationships, thus keeping you in business.
What makes Contactually a great B2B communications management tool?
Contactually works in the following way: it creates personalized error alerts based on certain parameters that have been preset by you.
The service allows you to always be aware of all the important and necessary touch points that definitely need to be made before the actual conversion into a B2B sale.
7. Crystal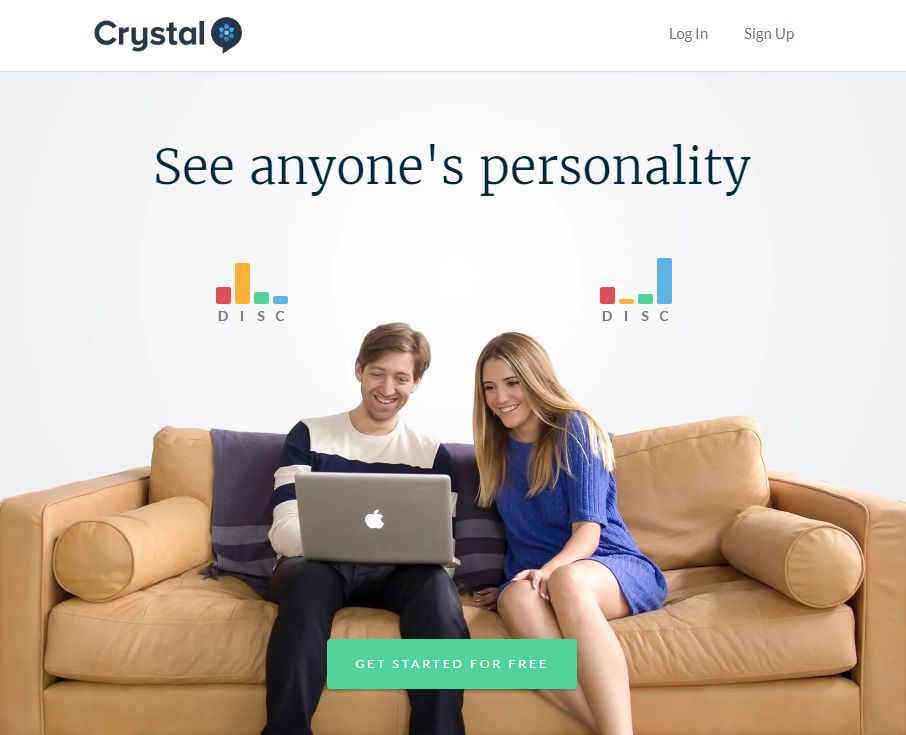 Your B2B sales will become more streamlined and more customer focused when you understand your potential customers' communication style. Crystal offers you guidance on the right way to engage with potential customers. This includes everything from trust-building tips to what language and phrases will bring the best results.
What makes Crystal an effective B2B lead generation tool?
Crystal allows you to significantly upgrade your lead management strategy. You can use pre-populated personal profiles to provide tailored communications while increasing the frequency of feedback.
Final opinion
All of the above tools are considered the best in B2B at the moment. Depending on your needs, use them to strengthen your marketing and business growth.
Internet marketing expert. Head of marketing agency MAVR.
Business degree "Master of Business Administration" (MBA).