How to become a contextual advertising specialist?
We will send the material to you by email:
Время чтения:

9

мин.
Why is there a need for specialists in contextual advertising?
Each site owner strives to ensure that the growth of visitors and sales volumes grow steadily and steadily. If until quite recently this task was entrusted to an SEO specialist, today it will be much more reliable to trust contextual advertising, since SEO does not always live up to expectations. So, contextual advertising in Google Ads, Bing, etc. is increasingly preferred. This is also evidenced by statistical data – over the past few years, there has been a significant increase in the context.
If you are sure that contextual advertising is necessary only for those who want to develop their business on the Internet, offering consumers to purchase this or that product, you are mistaken. It is also a necessity in the case when the company operates offline – in this case, it serves to attract consumers, as well as potential partners, to the corporate website of this company. And already it offers all the information they are interested in – the location address, contact phone numbers, email address, and so on.
In Google Ads, it is possible to give contextual advertising without a website. To do this, you just need to have a profile on Google My Business (Google Business Profile) or even run ads on your Instagram profile.

What is contextual advertising?
With contextual advertising, which is often called just as simply – context, every user of a PC and the Internet has come across. By opening any browser and typing the query you need in the search bar, the search engine offers not only sites relevant to your query, but several advertisements appear along with them. They offer you to go to the site and make a purchase there – this is contextual advertising.
It is possible to see it not only in the search engine results, it is also found on individual Internet resources that are partners. Google search partners, such as aol.com, or property owners participating in Google AdSense.
Contextual this type of advertising is called because the ads that you can see in a particular case, thematically correspond to your request. If you are looking for a fashionable restaurant in your city, then you will be offered information about them, but if you are looking for hair cosmetics of a certain brand, then your attention is an advertisement for stores where you can buy it.
There are already a lot of context placement systems in our time – each of them is characterized by its own characteristics and specifics.
What is the difference between contextual advertising and SEO, SMM, e-mail marketing
| | | | | |
| --- | --- | --- | --- | --- |
| Options | PPC | SEO | SMM | E-mail |
| Minimum price per visitor | +/- | + | +/- | + |
| Instant effect | + | – | – | + |
| Constantly growing efficiency | – | + | + | + |
| Precise targeting | + | + | + | – |
| Guarantees | + | – | – | + |
PPC Specialist: Two Strong Reasons for Choosing This Profession
Financial aspect. The salary of a representative of this profession starts from 1 thousand dollars. Agree, the amount is quite impressive. But this is far from the limit, such a specialist can receive twice as much, and three times. It all depends on many nuances – on the amount of time spent on work, skills and abilities, projects with which he works, etc.
Opportunity to choose a place of work. What is meant? A contextual advertising specialist, like many other IT specialists, has an excellent opportunity to choose whether to work in an office or remain a freelancer, doing his job at home or in special coworking areas. By and large, each of the above options has its pros and cons. In the first case, you will not have to look for projects on your own, but you will have to go to work every day and stay there for a certain amount of time. The second option involves an independent search for clients, while you can work as you like – day or night, 5 or 12 hours a day. Which option is more acceptable is for everyone to choose, based on their individual preferences.
What qualities should a representative of this profession have?
First of all, you need to be very attentive, diligent and scrupulous – since you will have to work with quite impressive amounts of data, this work is often very monotonous.
A contextual advertising specialist is a creative person, as he is faced with the task of compiling effective advertising texts. It should also be noted that planning an advertising campaign will require responsibility from such a professional. In addition, a creative approach will be needed in the process of its implementation.
Often, a context specialist has to collaborate with representatives of other professions, for example, web analysts, copywriters, marketers. That is why it is very important that he could find a common language with representatives of these professions.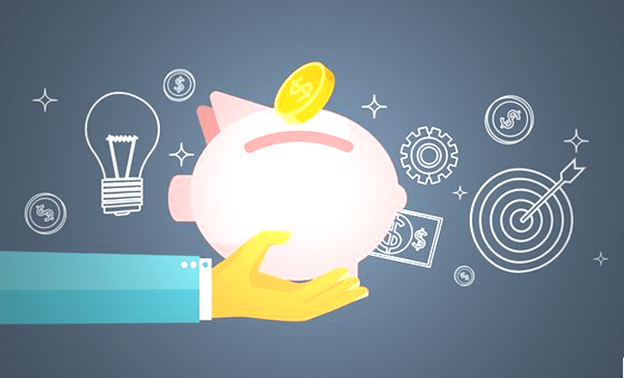 What does a contextual advertising specialist do?
The work of a contextual advertising specialist can be divided into several major sections:
1. Initial planning of an advertising campaign, as well as its subsequent setting.
In the course of its implementation, the context specialist should evaluate the level of its effectiveness and, if the indicators are unsatisfactory, make any necessary adjustments to correct it.
2. Selection of the necessary keywords.
3. Writing effective advertisements and placing them in the above-mentioned specialized services.
4. Selection of audiences, placements
5. Sometimes it is necessary to create creatives, but this is if you have the desire and ability)
How does this happen?
The process of placing contextual advertising itself should not cause great difficulties – despite the fact that each system has its own characteristics and "troubles", by and large anyone, even a beginner, can deal with them. The systems themselves are interested in being used – so they offer a number of clues.
But this work itself has a large number of subtleties and nuances – a representative of this profession will have to tinker with them. That is why true professionals are so valued – they can help launch an effective advertising campaign in the shortest possible time.
A contextual advertising specialist is not just a person who can competently and responsibly approach business, can write a high-quality text and correctly select the so-called "selling" queries. This is a person who will be able to significantly increase the rate of attendance and profitability of a particular Internet resource in the shortest possible time.
Contextual advertising today is what allows you to see the result of work on the site not in months, but today, immediately after launch. Thus, it becomes an order of magnitude more relevant than SEO.
Is this profession right for me?
If you are still not one hundred percent sure that this profession is for you, then the best option in this case is to start with free lessons, of which there are a lot on the Internet. With their help, you will be able to get acquainted with what you will need to do.
Let's start learning
Where should you start? Of course, in theory. And in this case, it is the information offered by contextual advertising systems – it is here that the basics that a context specialist should know lie. For example, Google Ads. This is the foundation of the basics, the knowledge of which is mandatory.
The next step is to study the information that will allow us to select the most effective and most rewarding strategy. There is more than enough such information on the network – at the same time, in the public domain.
Another important tool that is used by quite experienced professionals, but which a beginner will certainly need is specialized forums where you can find answers to a variety of questions.
If you decide to become a contextual advertising specialist…
If you have already finally decided to join the representatives of this profession, then you cannot do without specialized paid courses. There are also a huge number of them and there is plenty to choose from.
What to read?
"Google AdWords for Dummies" by Christy MacDonald
"Context Ads That Work" by Perry Marshall and Brian Todd
Comment by Irina Bakhmut, PPC-Specialist
First of all, let's start with the differences from SEO.
Contextual advertising also works on the principle of keywords, but at the same time it is significantly different. This is a paid type of traffic: we pay for each visit of the user to the site. We can set up campaigns clearly for our target audience, so this is a very flexible and precise tool. Contextual advertising can be launched very quickly – even in 1 day! Immediately the site will receive targeted traffic and customers. We can also control our expenses, which is very convenient, especially in a limited budget. In fact, contextual advertising is suitable for all types of businesses: from a small flower shop that delivers only in the city, to a large corporation of international importance.
The business owner needs to understand the principles of contextual advertising in order to
understand what opportunities for business development this tool provides,
understand and plan advertising costs,
navigate ways to attract and retain customers using context.
In order to become a specialist, you need not be afraid of difficulties and constantly learn! To begin with, I recommend that you study in detail all the training materials that are prepared by the advertising systems themselves to facilitate working with them. Here are the basic concepts, the principle of operation and pricing is described. This information will form the basis on which it is necessary to build up practical skills and a deeper understanding of the subject.
Of course, everything you read about should be tried and tested:
what the settings look like
how to create ads more conveniently,
what payment options are available,
what types of targeting are available
and so on.
After that, you need to move on to a deeper study of contextual advertising: read books, blogs of famous companies and specialists, forums, Facebook communities, Telegram channels. If knowledge of languages allows, then foreign sources should also be studied.
If you have an amount of 5-10 thousand UAH, then it is best to go to good courses on the context, where experienced specialists will teach you everything quickly and pass on the most valuable knowledge gained by experience.
Unfortunately, I didn't have the opportunity to take courses, so I studied on my own, studied a lot of information at the same time and attended specialized conferences.
I started my journey by working in an agency. There I learned how to work quickly and with a large number of clients. Clients were with different budgets and activities, it was very useful and interesting for me as a specialist. After that, I went to work in the staff of a large online store. Here I managed to hone my knowledge on large campaigns, delve into the intricacies of the project and develop advertising campaigns based on this.
After I got this experience as well, I went to work as a freelancer. Now I myself choose interesting projects for work, plan my time and create an agency. But each person is unique, so the comfortable rhythm of work is different for everyone. I wish you to find it and work successfully!
Internet marketing expert. Head of marketing agency MAVR.
Business degree "Master of Business Administration" (MBA).