Marketing in the field of e-sports: promoting brands in the world of e-sports
We will send the material to you by email:
Время чтения:

8

мин.
Introduction to eSports Marketing
The world of esports is experiencing rapid development, turning from a niche into a large-scale industry. Every year the number of viewers and participants grows, and this attracts the attention of brands. Marketing in the field of e-sports is becoming an important tool for promoting goods and services. Let's look at what strategies and tools are used in this industry.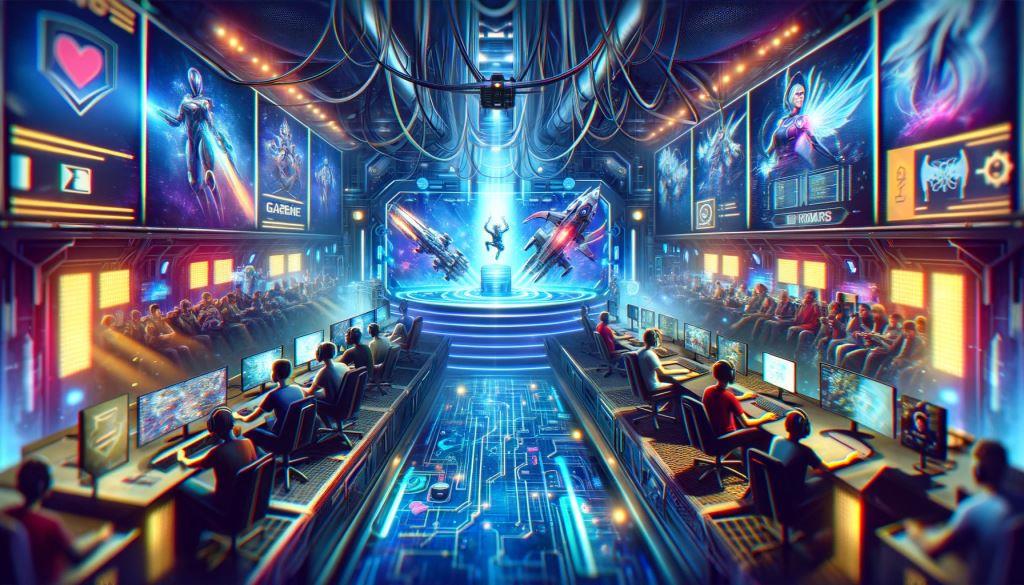 Definition of eSports and its market
E-sports, or electronic sports, is a form of competitive gaming in which professional players compete in various computer games. These games include a wide range of genres such as real-time strategy games, shooters, sports simulations and even card games. E-sports differ from regular sports in that they take place in a virtual world and participants control virtual characters or teams.
The eSports market is worth billions of dollars and continues to grow rapidly. Including revenue from sponsorship deals, advertising, media rights, competition tickets and merchandising, it is becoming an important part of the entertainment and sports industry. Tournaments and competitions attract a huge number of spectators both at live events and online broadcasts. Esports creates unique opportunities for marketing and branding, attracting the attention of a new generation of consumers.
The Importance of Marketing in Esports
Esports marketing plays a key role in enabling brands to successfully engage with an active and dedicated audience. Viewers and participants of esports are a younger generation of technologically savvy consumers who eagerly consume information through digital channels. This is why esports marketing is becoming an integral part of a brand's strategy.
One of the key aspects of the importance of marketing in esports is the ability for brands to reach young audiences that are often inaccessible through traditional advertising channels. Esports appeals to both young and technologically savvy consumers, making this audience attractive to many companies.
Moreover, the eSports industry has a rich online ecosystem that provides countless opportunities to engage with audiences through social media, streaming platforms and media outlets. Esports marketing not only allows brands to promote their products and services, but also to create long-term relationships with this fast-growing and loyal audience.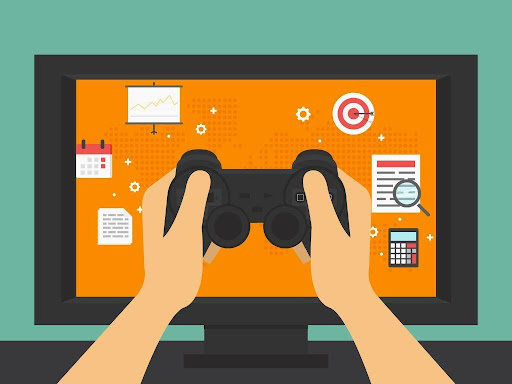 Esports audience
Demographic portrait
The eSports audience has specific demographic characteristics. The main feature of this audience is its youth. The majority of eSports spectators and participants are in the age group of 18 to 34 years. These are active and technologically aware youth who spend a lot of time online. Esports attracts them by providing the opportunity to follow competitions and virtual icons with which they can identify.
It should be noted that although the majority of eSports viewers and participants are men, the female audience is also actively growing. Women become not only spectators, but also professional players and commentators. This diverse demographic makes esports attractive to a variety of brands looking to get their message across to a wide audience.
Needs and interests
The eSports audience has specific needs and interests. They are interested not only in the competitions themselves, but also in everything that surrounds this industry. Viewers and participants of eSports actively follow news, reviews of games, equipment and other aspects of the industry. They strive to keep up to date with the latest developments.
In addition, the eSports audience values quality content. She expects informative and engaging content that will help them better understand the world of esports. Brands that understand these needs and create content accordingly can most successfully engage with these audiences and achieve positive perceptions of their products and services.
Basic Marketing Tools
Social networks and influencers
Social media and influencers play an important role in esports marketing. With eSports heavily connected to the online world, social media is becoming an integral part of how brands interact with audiences. Esports teams, professional players and tournaments actively use popular platforms such as Twitch, Twitter, Instagram and YouTube to interact with fans and viewers. They share news, stream their training and competitions, and maintain contact with the audience through comments and real-time communication. This creates a unique opportunity for brands to create partnerships and advertising campaigns with esports leaders and platforms to get their message across to a wider audience.
Influencers, including professional gamers and popular streamers, have a huge influence on the esports audience. Not only do they present brands and products in a positive light, but they also have the ability to engage and motivate their followers. Brands can partner with influencers to create content that reaches a wide audience and host specialized events such as streams, competitions, and prize giveaways. This helps brands engage with audiences on a more intimate and personal level, which can help build trust and brand awareness in the world of esports.
Advertising and sponsorship
Esports competitions and teams provide attractive platforms for brands looking to communicate their message to a wider audience.
Sponsorship of teams and tournaments is becoming an important element of eSports marketing strategy. Many major brands, such as Intel, Coca-Cola, and Mercedes-Benz, have sponsorship deals with esports teams. This allows brands to associate their name with popular and successful players, teams and events. The teams, in turn, receive financial support, which allows them to participate in tournaments and attract the best players.
Advertising campaigns in esports can include placing advertising banners, videos and logos on streams and tournament broadcasts, as well as creating unique content related to the brand. Many brands are developing specialized commercials that feature esports stars, allowing them to convey the message to the esports audience in an organic and engaging way.
Advertising and sponsorships allow brands to not only promote their products, but also support and grow the esports industry. These investments contribute to the growth of tournaments, the level of professionalism of players and the quality of merchandising, which contributes to an enriching experience for audiences and expanded marketing opportunities in this dynamic and fast-growing industry.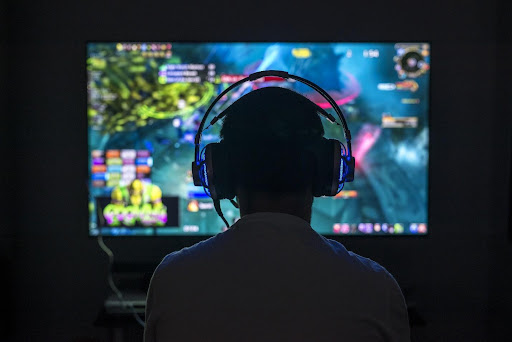 Content Marketing
Content creation and distribution
Spectators and participants in this industry are eager not only to watch competitions, but also to learn more about this world. Brands are actively developing content that helps audiences immerse themselves in esports culture. This may include creating educational videos about game rules, team and player histories, match analysis and more.
Content also plays an important role in connecting with your audience. Brands that create interesting and engaging content can engage viewers in long-term engagement. Featured videos, articles, podcasts and other formats allow brands to reveal their uniqueness and values, which helps create deeper connections with audiences.
Streaming as a tool
Streaming, the broadcast of gameplay in real time, is becoming a powerful marketing tool in eSports. Popular platforms such as Twitch and YouTube Gaming attract huge numbers of viewers who want to watch games and interact with streamers. Brands are actively using streaming as a means of promoting their products and services. They can sponsor streamers to showcase products while streaming, or create their own channels to live stream events and giveaways. Streaming allows brands to create more direct and engaging interactions with audiences, creating unique opportunities for promotion and engagement in the world of esports.
Examples of successful campaigns
Esports marketing provides many unique opportunities for brands, and below are some examples of successful campaigns that have demonstrated the power of the industry.
Coca-Cola and the Overwatch League. In 2019, Coca-Cola signed a partnership with the Overwatch League, one of the largest esports leagues. The company became the official drink of the league and launched a number of creative advertising campaigns. In particular, Coca-Cola held a competition for Overwatch League fans, where the winners got the chance to play with professional players. This campaign actively engaged the audience and helped strengthen the connection between the brand and esports.
Mercedes-Benz and Riot Games. Mercedes-Benz has become a partner of the League of Legends World Championship. She provided official cars for the event and created a promotional video that featured celebrity players. This campaign allowed the car brand to interact with a young and technologically savvy audience.
Nike and Leo Messi in Team Liquid. Nike has announced a partnership with professional esports team Team Liquid and soccer star Leo Messi. This unique campaign brought together the worlds of football and eSports, generating great interest from both audiences. Nike has developed a line of esports clothing and shoes, and also held master classes with Leo Messi and Team Liquid players.
These successful campaigns show how esports marketing can be a creative and effective way to promote brands and engage audiences. They also highlight the importance and growth of this industry for large global companies.
Conclusion and future trends
Esports as a marketing field continues to show impressive growth and attract the attention of many brands around the world. In this context, the main trends in eSports marketing go hand in hand with the development of the industry itself:
Increased investment from major brands. Many large companies have recognized the potential of eSports and began to invest in this area. This includes partnerships, sponsorship deals and the creation of their own esports teams. This trend is expected to continue, attracting even more brands into the industry.
Content development. Creating engaging and informative content remains a key marketing strategy. Brands will actively invest in the production of esports videos, streams and publications to attract and retain audience attention.
Mobile eSports. Mobile games and mobile tournaments are becoming increasingly popular, opening up new marketing opportunities. Brands will pay attention to this segment and create campaigns related to mobile esports.
Esports continues to push the boundaries of marketing and provides brands with unique opportunities to engage audiences. The future of this industry promises even more innovation and opportunities for creative marketing solutions.
Internet marketing expert. Head of marketing agency MAVR.
Business degree "Master of Business Administration" (MBA).