Writing texts for money – tips for beginners
We will send the material to you by email:
Время чтения:

6

мин.
Do you like a free style of activity, without restrictions from the authorities and a tough work schedule? Or maybe you are tired of spending a lot of time and money on the road every day? Or are you bored with a strict dress code? All of the above are costs associated with standard work activities.

But, having discarded conventions and banal laziness, an understanding comes: that it is quite possible to realize one's professional ambitions and at the same time provide a decent material income outside the concept of work generally accepted in our society.
Using technology and the limitless possibilities of the worldwide information network, you can do freelance, i.e. work outside the company's staff, carrying out, in fact, a free practice right at home in your favorite chair. One of the options for such earnings is writing texts for money for sites with various topics.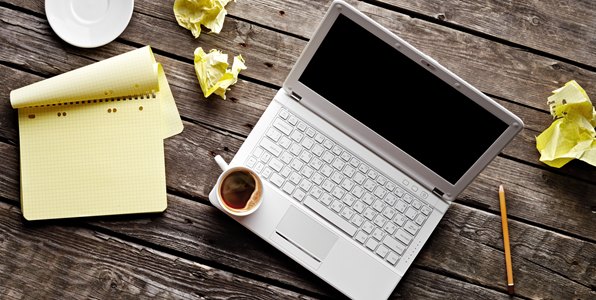 Earnings on the Internet: copywriting for money, where to start?
If you have not previously encountered writing articles for money on the Internet, then, as a beginner, you should pay attention to the following:
You need to decide on the following 2 points:
a) How will the search and selection of a suitable task be carried out in line with the "order-fulfillment": independently using forums or through a copywriting exchange, which acts as an intermediary between the customer and the contractor (i.e. you).
An example of well-known and popular Internet resources today (for both beginners and pros) are such sites for writing articles for money as Etxt or Advego.
It is worth noting that it is more logical for a novice copywriter to stick to the second option – search through the exchange, having previously registered on it. Because in this case: in the absence of experience and solid ground under your feet, at least they will pay attention to you. In addition, there is an extensive thematic selection of tasks in the list of orders for writing articles for money (for a beginner, this is an important aspect).
b) Another option: you can make money writing texts on the Internet by posting finished articles on the same content exchanges, indicating the desired cost, and wait until the published material is bought. But in this case, there are subtleties: it is necessary to understand the topics that are in demand. And, of course, the content should be unique and skillful, arousing the interest of an audience of potential buyers.
Writing texts on the Internet involves the use of one (or several) of the possible ways to earn money: rewriting, copywriting, SEO copywriting, working as a newsmaker, posting, translating texts.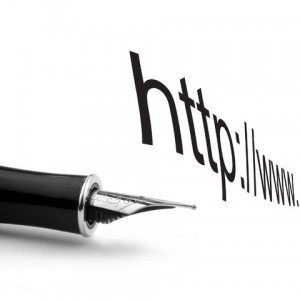 As a rule, at the start of your professional path, it is easier to work with tasks for money that involve a complete (deep) rewriting, i.e. presentation of the text in your own words, while retaining the meaning of the source material. In the future, if you have experience and professionalism, you can do copywriting or SEO copywriting.
But, if you are not confident in your abilities, then it is better to start by writing small articles or comments, called posting.
The choice of the task itself can and should depend on:
a) topics in which you are more or less versed – writing on your favorite and interesting topics is always easier;
b) payment – it is worth appreciating your work and the time spent on it, refusing low-paid orders. But at the same time, remember: a newbie in this field will be offered less pay compared to a copywriter who has enough skills. Choose the golden mean, don't just chase money, gain experience! But most importantly: DO IT!
c) the timing of the task – calculate your strength, do not take too many orders. Because a text that is not submitted on time can be considered outstanding. Therefore, no one will pay for it + it can "undermine" your authority as a professional.
Do not forget to expand your knowledge and horizons by reading relevant literature, articles. Draw knowledge that will help you in your work when writing articles for websites, using all available sources. Develop the ability to analyze and process the source information – it is directly proportional to your material income!
List of the most profitable topics on sites for writing articles for money
You have decided to make money online by writing articles. "But what to write about?" – the question arises. In this case, think about personal preferences and areas of interest. Since the variety of topics is quite large, custom articles are written easier and easier if the topic is exciting, exciting and familiar to you. As you know, it is your favorite business that argues faster, and the result exceeds expectations.
But, in terms of revenue, the most popular and, therefore, more profitable (because they are in great demand among customers) for copywriting for money are sites with the following topics:
Auto.
Real estate.
Financial services.
Industrial goods.
Construction, renovation of housing.
Beauty and health.
Connection.
Recreation, tourism.
Furniture.
But, there are highly paid texts on topics that require a professional level of knowledge, for example, writing medical articles.
This topic is covered in more detail in the article – TOP 20 topics for a novice copywriter

General requirements that articles must meet
The uniqueness, in other words, the originality and uniqueness of the article written by you, should be at least 95%. It is these articles that are considered by the customer. And it's easy to check it with the help of special services presented on content exchanges.
The content should be consistent, structured, easy for the average person to understand. And, at the same time, meet the requirements of search engines.
Separately, it is worth mentioning the "Title": no doubt, a non-standard title will draw attention to the content!
Also, remember the introductory words! They saturate the text, making it brighter and livelier, but an overabundance of this part of speech "litters" the main content. A few examples of sentences with introductory words: "Unfortunately, the trip will have to be postponed indefinitely.", "According to doctors, the disease is progressing.", "Of course, a healthy lifestyle is sound sleep, exercise, proper nutrition." and so on.
The use of thematic vocabulary and a variety of synonyms in the text is welcome, but the use of words that define the topic is mandatory.
Attention! "Keywords" usually means the customer himself in the provided text task.
Sometimes reinforcing the content of the text with relevant photo and video materials is beneficial for the content, and you get "+" for creativity and professional approach.
Do you want to learn how to write sales texts?
Video course on copywriting – practical techniques, 4 bonuses and a certificate of course completion!
In custody
Do you doubt and wait for the right moment? That very moment has come: the right time to pull yourself together, discarding laziness and stepping over uncertainty, start making money on the expanses of the world information web. Writing articles online is a great way to earn extra money and, in some cases, a full-time job. In addition to material wealth, writing paid articles is an excellent opportunity to gain recognition and increase self-esteem, expand your horizons and increase your intellectual level.
Remember: luck is on the side of active and hardworking copywriters!
Internet marketing expert. Head of marketing agency MAVR.
Business degree "Master of Business Administration" (MBA).