TOP programs for creating QR codes in 2023
We will send the material to you by email:
Время чтения:

5

мин.
Services for creating QR codes are very popular. They allow you to create options with different functionality. Many of these applications are very simple, so even a beginner will understand them. It is worth considering them in more detail.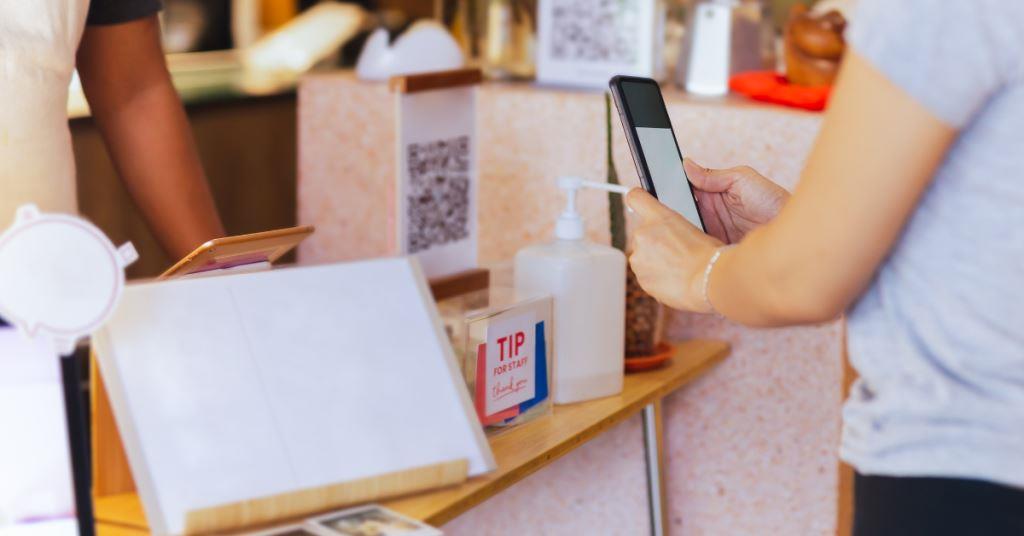 10 Best Free QR Code Creators
Qrcode.tec
Link to service – https://qrcode.tec-it.com/ru
The site allows you to create a free code that will be available for a long period of time. It can be embedded into a website, blog or email. If needed, professional software with extended functionality is available. It is available for all computer operating systems.
On the site, it is proposed to create a code for redirecting to the site, dialing a phone number, sending SMS, and so on.
QR Code Generator
Link to service – https://www.qr-code-generator.com/
The best QR code generator with an accessible and understandable interface. The user is prompted to choose what he wants to redirect to, then decide on some details. After clicking the "Generate" button, he will receive the scan he needs, which will help him follow the link.
The design can be chosen dark or light, depending on your own wishes. There is also a paid version, which has more features: for example, it is proposed to choose an image that will act as a logo.
QRFY
Link to service – https://qrfy.com/
A popular program for generating QR codes. It is very easy to use, even a beginner will understand it. Content can be edited after creation. Various design tools are available to allow you to personalize code images. There is constant access to statistics. You can design your QR code in any design to match the type of activity.
You just need to select the appropriate content option and then make individual settings. Many designs will be offered. Then the user will be given to download the code he created. The trial period is 7 days, so it will not be difficult to get an impression of the service.
Qrcode.website
Link to service – https://qrcode.website/
The program for creating QR codes is suitable for creative people who are tired of standard designs. All types of images are available here, as well as logos. The result is a truly unique and eye-catching option.
First, the user will have to select the type of QR code he needs, and then develop a suitable design. The content is then saved. You can download it at any time.
Dynamic code is available, which changes after creation. This is convenient when it is necessary to apply it to printed media or advertising: for example, to promote various promotions. There is a built-in statistics system that allows you to track usage and scanning patterns.
Visme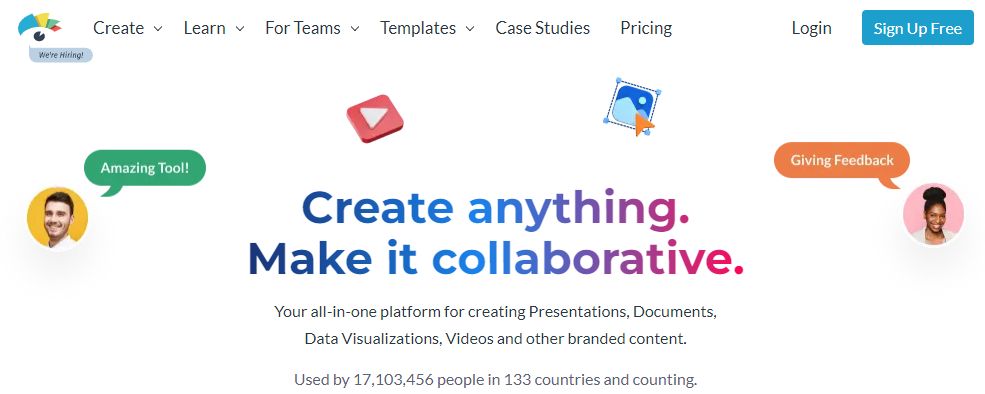 Link to service – https://visme.co/ru/
This is not just a program for creating QR codes, but also a service that allows you to develop all kinds of visual content: these are graphics for social networks, and advertising booklets, and leaflets or documents. We can say that this is a universal program. The code generator is located on the toolbar. The created image is integrated into the project without any problems.
Visme is suitable for everyone, to implement all the functions of the service, it is enough to create an account. The codes are static, that is, they cannot be changed. If you make a mistake in the link, you will have to generate them again. The resulting pictures will look good in leaflets or magazines, promotional offers. There are both free and paid plans.
Beaconstac
Link to service – https://www.beaconstac.com/qr-code-generator
The QR code generator is suitable for multi-channel campaigns. Various styles of static options are available: you are invited to upload your logo to attract the attention of customers, choose a beautiful color, and so on. If you need dynamic code, you will have to purchase a paid version of the service: it is provided by subscription.
The program is recommended for shop owners who want to tell about themselves on the Internet. By redirecting, it will be possible to increase the number of interested customers. It is recommended to take the paid option, since there are more functions and opportunities for individualization.
QRCode Monkey
Link to service – https://www.qrcode-monkey.com/
A free generator that allows you to create static code for various purposes. The choice of designs, colors, logos is really huge here. It is recommended to use the service for owners of small businesses who cannot yet invest a lot of money in promotion. But if you want to expand the functionality, it is recommended to purchase a paid version – dynamic codes are available there. The image is downloaded in vector format.
QRstuff
Link to service – https://www.qrstuff.com/
The service is free and generates code in just 30 seconds. You can redirect to your social networks or instant messengers, email address, Wi-Fi, app downloads, and more. The interface is very simple and intuitive. More than 25 types of codes are offered for every taste, including for business owners. The image is allowed to be styled to fit your needs, choosing a truly unique design. It is possible to customize everything down to the smallest detail.
It is very convenient that you do not have to enter your personal data and email address on the site, which eliminates the possibility of receiving spam.
ZebraQR
Link to service – https://zebra-qr.com/
An unusual generator that specializes in creating images for restaurants or bars. Links lead to PDF files or user-selected pages. The service offers such options that are designed specifically for business owners in the field of food. Several tariff plans are offered: free, which is suitable for small cafes, starter, which makes it possible to create a personal menu, and professional, featuring wide functionality.
QRTiger
Link to service – https://www.qrcode-tiger.com/
A simple and understandable generator that creates codes for various business areas. The website is very user friendly and easy to find what you need. Content is customizable down to the smallest detail. The program is also suitable for individuals who want to share their pages on social networks, etc. There are free and paid plans.
Other services for creating QR codes
Services for creating QR codes make it much easier to develop a business or promote your social networks. Some of them are free, some are paid – any user can choose the appropriate option.
Internet marketing expert. Head of marketing agency MAVR.
Business degree "Master of Business Administration" (MBA).