Secrets of successful marketing in the business of selling flowers and bouquets
We will send the material to you by email:
Время чтения:

3

мин.
The marketing strategy of every business should be unique, especially in a creative field like selling flowers. According to studies, the world's annual flower and plant market is over $100 billion, and entrepreneurs need to skillfully use marketing strategies to become a leader.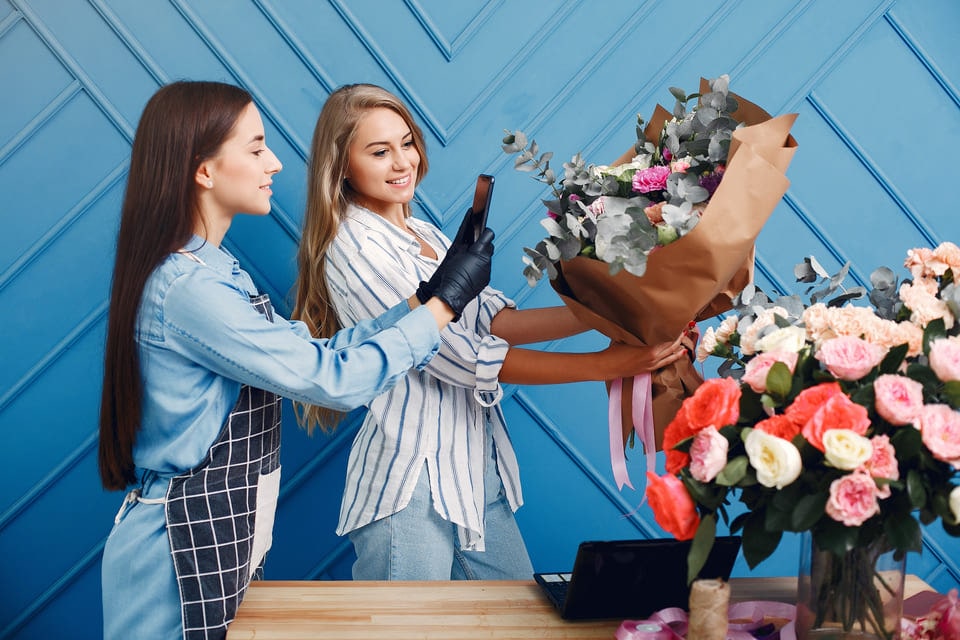 In this article, we will share a few secrets of successful marketing in the business of selling flowers and bouquets.
Orientation to the target audience
First of all, it is important to know who your target audience is. Men or women? What is the age range? What is the social status? Finding the answers to these questions will help you develop an effective marketing strategy that will work specifically for your audience.
Branding
Consider building a unique and memorable brand. Try to express your ideology through the logo, slogan, corporate colors and design elements. Quality branding can be a powerful marketing weapon. Pay attention to the branding of the donpion.ua company, even from the domain name it becomes clear what the company does and how much it loves what it does – delivery of flowers, bouquets and plants in Kyiv.
Website and SEO
In the modern world, it is difficult to imagine a successful business without your own website. The site allows you to present your product in a better world, attract new customers, expand the sales market. And search engine optimization (SEO) will help bring more potential buyers to your site from search engines.
Social media
Social media is where your potential customers spend a lot of time. Through social media advertising, you can achieve a large audience, increase brand awareness, and also get direct feedback from customers.
Service and quality
Do not forget about the high level of service and product quality. This will always be the basis of a successful business. The best advertising is satisfied customers who recommend you to their friends.
Selection of seasonal flowers
Choosing seasonal flowers can be very effective. They are not only beautiful, but also affordable. This can lead to increased sales and profits.
Selection of thematic bouquets
Festive and themed bouquets can attract the attention of customers. They can be used for various events such as weddings, birthdays and anniversaries. This will give you a competitive edge.
Development of unique bouquets
To stand out from the competition, create unique bouquets that cannot be found in other stores. Explore the latest trends in color design and color combination and give your customers something special and unique.
Personalized Gifts
Offer the possibility of personalizing bouquets and gifts. Clients often appreciate the feature of an individual approach. For example, you can add a greeting card with special wishes from the customer to the bouquet.
Successful marketing is the key to growing a flower and bouquet business. Use social media, optimize your website and create compelling offers to capture customer attention and increase profits. Be creative, personalize your services and deliver high quality to ensure your target audience is satisfied.
High-quality marketing is a multifactorial process that requires deep analysis, planning and creativity. Use these secrets and your flower business will change a lot!
Internet marketing expert. Head of marketing agency MAVR.
Business degree "Master of Business Administration" (MBA).