Virtual "city of dreams": how digital technologies change lives
We will send the material to you by email:
Время чтения:

6

мин.
Virtual cities cannot be found on a map or seen in a world atlas. However, they are invisibly present next to us – and sometimes even invade our personal space, although we are not aware of it. What does a digital city look like and why does our future depend on it?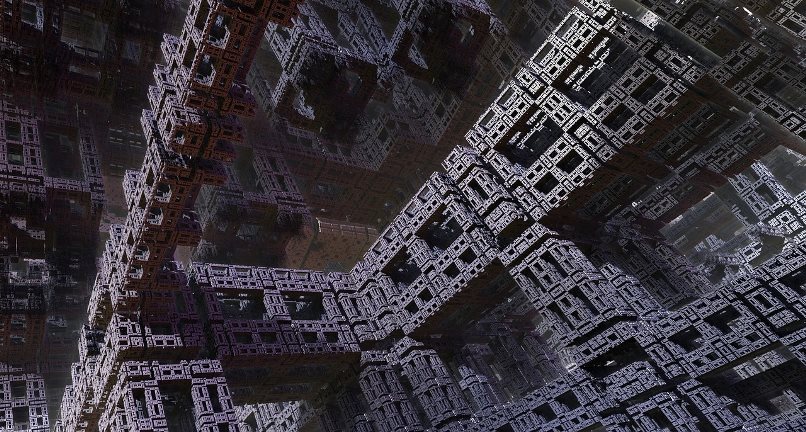 Big cities: at the intersection of the virtual and urbanization
A digital or virtual city is a space in which information about infrastructure, industry, agriculture, housing and communal services, ecology, and traffic is recorded in an electronic database. In a word, all the information that has long been stored in authorities in dusty folders with documents has been converted into digital format.
Further more.
Everywhere in the city there are special sensors that capture our IP addresses and collect other data about the movement of people, the operation of devices and production in general.
This information flocks to a certain center, the "heart" of the virtual city. There, the data is analyzed, and a perfect artificial intelligence issues a verdict – what processes need to be changed, what should be modernized or adapted to the needs of the population. Recommendations from the central access point in the form of signals come back to the devices and devices that surround us at every step. Gadgets around us function as ordered "from above". The computer controls our daily existence…
Sounds a little utopian? No matter how!
The concept of a virtual city did not arise on its own. Initially, we saw the successful implementation of the Internet of things in "smart homes", where every gadget and device was connected to the network – and control was also carried out centrally. Then the idea of IoT, which made the whole house function for the convenience of the owner, moved to a new level – and virtual city projects appeared.
Can a virtual city change the course of time?
… In 2015, the UN summit was attended by representatives of 193 states. They unanimously recognized that the world is on the verge of a catastrophe. Although man considers himself a perfect creation of nature, he fails to cope with environmental problems, poverty, wars and natural disasters. It was recognized that the technologies that we have long used for our own convenience and comfort should serve the benefit of civilization. So, during the summit, the leaders of the states unanimously supported the Sustainable Development Goals. According to this concept, it was planned to introduce the Internet of Things at the state level. At the same time, automated production must preserve the environment.
For example, the idea of "smart" traffic and smart traffic lights can overcome the huge number of accidents in megacities and thus reduce mortality. This is implemented as follows. A sensor is installed on the traffic light, which records the number of cars on the roads and people on the streets. Information is transmitted to a common center, from where traffic (and hence the number of objects on the road) is regulated in real time.
Another example: factories install sensors that determine the level of air pollution and its sources. The computer instantly understands the decision to purchase special equipment or regulate malicious mechanisms. Ecology saved.
Still seems like the concept of a virtual city looks a little dreamlike? In fact, since 2015, she has slowly but surely taken a position in modern society.
How is virtual reality becoming a part of megacities?
In some cities, virtual reality has become an integral part of life. For example, residents of Singapore are called a smart nation: they are building a digital government, a digital society and an electronic economy. Singaporeans plan to develop five areas with the help of advanced technologies. Namely, healthcare, education, transportation system, urban solutions and finance.
At the moment, this concept is implemented as follows. In medicine:
telemedicine allows you to conduct video consultations and chat with doctors if such a need arises;
telerehabilitation is an opportunity for patients to perform rehabilitation exercises, record results using gadgets (such as fitness bracelets) and send data to attending physicians who adjust the training program;
The HealthHub web portal provides patients with access to medical records, medical records, and lab results.
The people of Singapore managed to change the logistics:
SimplyGo is a travel document issuance system where passengers use a contactless MasterCard or pay for public transport using their smartphone;
driverless public transport technology is implemented in the form of an electric self-driving bus, which can accommodate up to ten people. Such transport is based on satellite navigation technology, in which sensors scan the environment in real time and determine the location.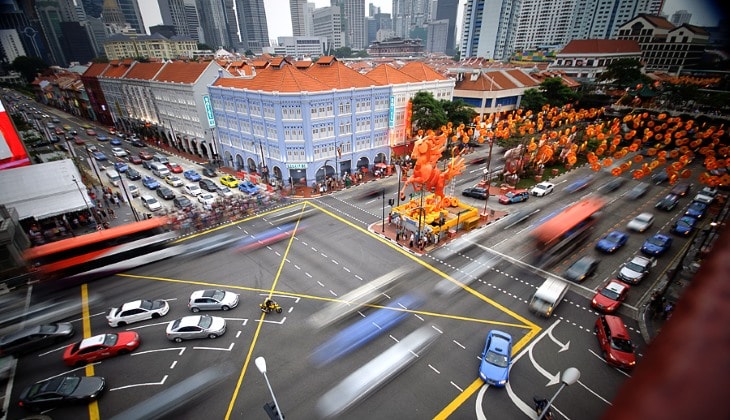 As for education, they are working to improve communication:
– for example, the Ministry of Education launched the Parents Gateway mobile application, which shows parents the projects their children are involved in.
In terms of urbanization, the Singapore government is interested in introducing drones that monitor security in various areas.
Speaking about the financial system, the developers of the virtual space tend to launch programs that would help young people implement successful business projects and receive professional advice.
Singapore isn't the only place where VR ideas are taking off. Here are some more examples.
In Barcelona, they are seriously concerned about traffic and the problems that arise on the roads. So city planners have adopted smart technologies such as parking space sensors and sensors to monitor air quality and city noise.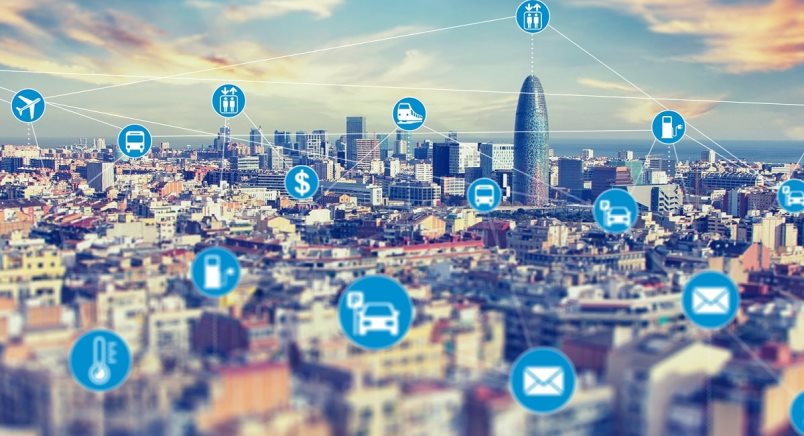 The city also has free Wi-Fi in public areas. True, despite the fact that modern technologies ensure our comfort, <we must not forget about hacker threats, which are especially relevant in the case of an unsecured Wi-Fi connection. At the very least, if you're traveling and you urgently need to transact with your corporate account while connected to public Wi-Fi, turn on your VPN to avoid being hacked.
While readers remember the rules of cybersecurity, we move on and visit the next city where smart technologies are honored – London. Here they intend to significantly improve the environment. On the roads there are special sensors that record the level of air pollution. Through the applications, information about the state of the environment reaches the drivers of London and suggests choosing a route that can be considered more environmentally friendly.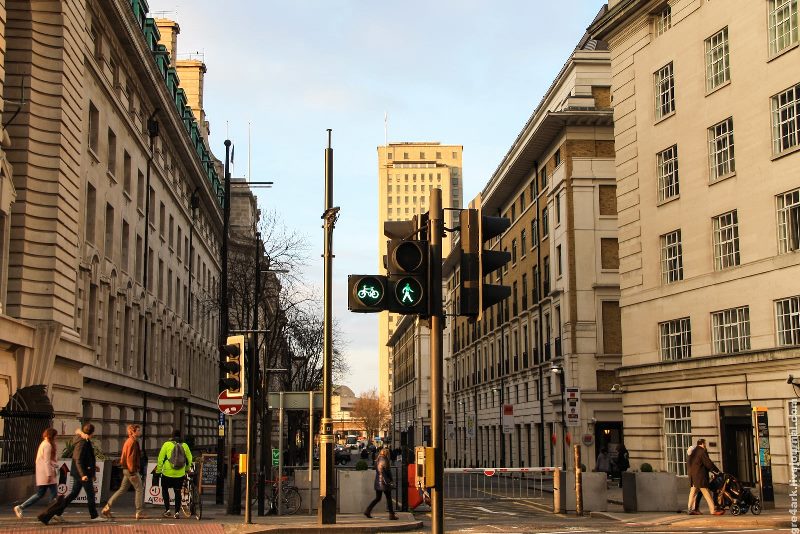 The dark side of things
Project developers argue that it will be easier to ensure the safety of citizens in virtual cities, because the identity of each resident will be entered into an online database.
On the other hand, one of the projects in Toronto had to be closed because the residents rebelled, talking about gross interference with a person's personal space. So, a prerequisite for living in a virtual city is to carry a switched on smartphone with Internet access, which allows you to track the location and other details of private life by IP address. So, it makes a person absolutely vulnerable.
Although a specific project had to be put on the table, there are many other plans in the megacities of the world that are about to come true.
This means that every fan of modern technology needs to know what is happening in the world of cybersecurity. And understand what personal data is and who needs to provide it. And also monitor what hacker attacks are currently taking place in the world, and protect at least your own accounts from hacking.
Internet marketing expert. Head of marketing agency MAVR.
Business degree "Master of Business Administration" (MBA).
Overview of Quickly – a service for creating a single business chat for social networks and instant messengers